Family focus
Jane McGowan has more tips for keeping the kids happy at home - or when you're back on the road again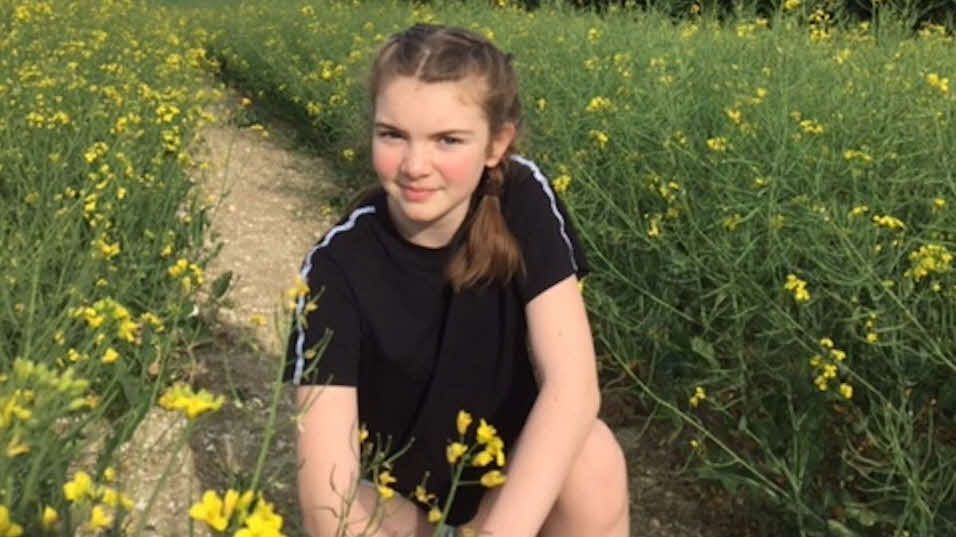 The opportunity to use a phone for photos can encourage reluctant walkers © Caravan and Motorhome Club
Over the past few weeks, many children (and some adults) have had the opportunity to explore a range of pastimes that their 'normal' lives - packed with after-school activities, sporting commitments and endless social events - would ordinarily preclude. Suddenly our children are writing letters, baking bread… talking to one another! However productive their new pursuits, it has still been a struggle at times to get them to exercise, with two of my binge-watching brood resolutely resisting my pleas for them to join me on a socially-distanced stroll.
Finders keepers
For younger children, a pre-planned 'scavenger hunt' is the ideal inducement to encourage them outdoors – and it will also buy you a few minutes' peace on site or at the beach. It only takes a few minutes to prepare – simply draw up a list of items to spot/collect on your walk and off you go. The scavenged 'objects' can be as tricky to find as you like and could include anything from colours and cars to seashells and specific leaves. If you don't have time to create your own, there are plenty available online - the Woodland Trust, for example, has a great selection (find out more at woodlandtrust.org.uk).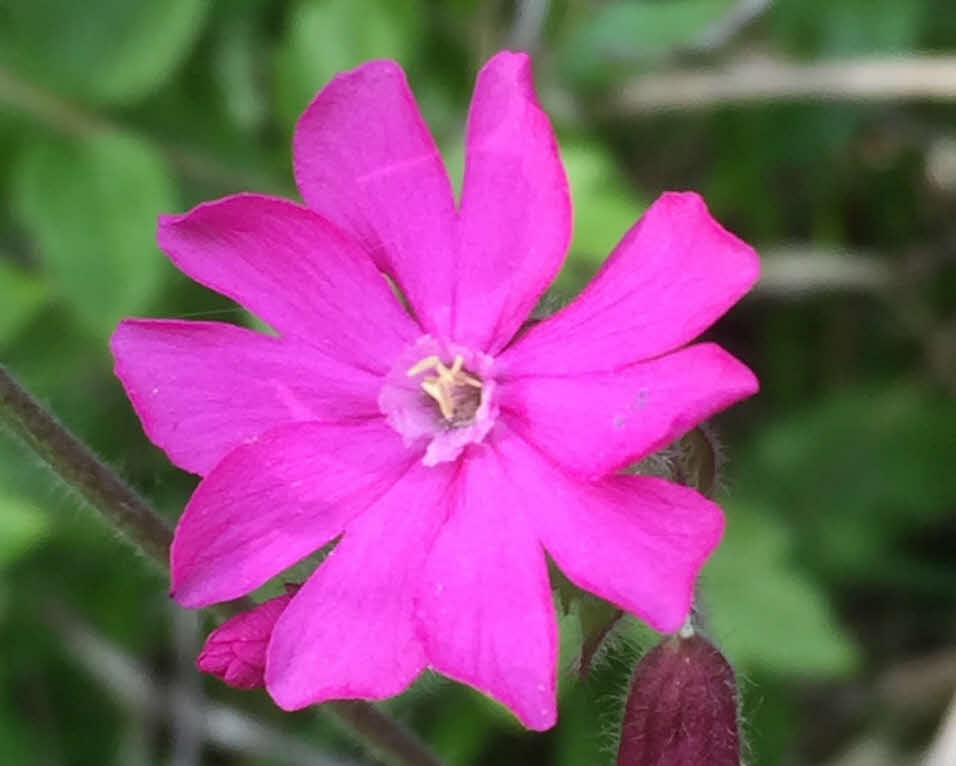 Our fields and hedgerows are filled with wildflowers © Caravan and Motorhome Club
Picture this
One thing guaranteed to prise my youngest daughter from the sofa is the promise of being able to use a phone while out and about. Members of the smartphone generation seem to be experts in photography, surprisingly clued up on lighting and composition, etc. For mums or dads, an image-focused walk ticks three parenting boxes, encouraging exercise, creativity and a bit of education (you can research the subjects of your pics – best not mention that at the beginning).
Our hedgerows and meadows are alive with wildflowers that can make for some stunning snaps. For younger children the i-SPY Wild Flowers pocket book is a great resource, while for tech-savvy tweens and teens there are a number of apps that help you identify your finds. FlowerChecker, for example, calls on a group of botanists to help you name your find once you have uploaded your flower, while others offer instant in-app identification.
On the record
And what better way to record all your discoveries than in a journal, diary or scrapbook? The art of 'journaling', which goes back hundreds of years (2nd-century Roman emperor and philosopher Marcus Aurelias is credited as being one of the first diarists), offers the creator the opportunity to record his or her thoughts and memories, and save tokens of exciting escapades. While the past few months may not have afforded much chance for adventure, now might be a nice time to encourage your child to record their ideas and embrace the art for future trips so they can document family holidays. There are plenty of scrapbooks and journals on the market – even ones designed specifically for caravan and motorhome owners and campers (check out Adventure Time My Camping Diary from aabecreative.co.uk).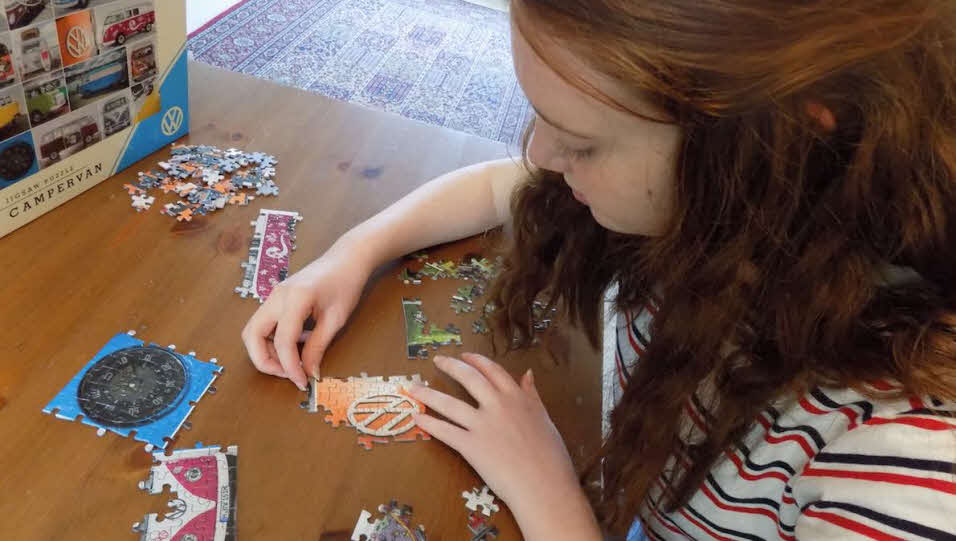 Jigsaws are very popular at the moment © Caravan and Motorhome Club
Missing pieces
Putting together a jigsaw puzzle is another traditional pastime that has emerged as a lockdown pleasure. Consistently popular with younger children, recent weeks have seen a flurry of new dissectologists (the term for someone who enjoys doing jigsaws) emerging – and social media is abuzz with the increasingly complex puzzles being undertaken.
Our family has taken on quite a challenge in the form of the Gibsons VW Campervan 1,000 Piece Jigsaw Puzzle (£14, gibsonsgames.co.uk) and it looks like we may be tethered to the table for the foreseeable future. We might just have finished it before the Eighth Annual Gibsons British Jigsaw Championships, due to take place in June next year at Turner Hall, Newmarket. Registration is open for the event, there is no minimum age and families are welcome to enter the 'Fun' category.