Caravanning nostalgia
Our Technical Manager looks at advice from the dawn of caravanning - some (but not all!) of which still resonates today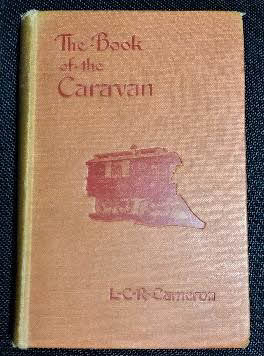 The Club's Technical helpline has operated throughout the coronavirus crisis, keeping members up-to-date on MOTs, driving licences and maintenance etc. We have always offered technical advice as a service, keeping you safe and legal during your travels and helping make your leisure vehicle experiences as enjoyable as possible. Our guidance constantly adapts to changes in technology, legislation and trends, but as we pass the Club's 113th birthday, here I consider whether any advice from the earliest days of caravanning is still valid. My reference for this article is the excellent little The Book of the Caravan by LCR Cameron, published in 1907, the year of the Club's founding, when most caravans were towed by a single horse.
A good start
Mr Cameron's preface says he "who would see something of the beauties of his country can see them most advantageously and least expensively from a caravan". Not a bad start.
After a chapter reviewing specific caravans (including the Wanderer, the first leisure touring caravan, which he's a little rude about – she was perhaps looking a little dated at over 20 years old by this time), he moves on to secondhand buying advice. "It behoves the prospective purchaser to make a thorough examination of such a van before parting with his money." Sound advice indeed! He also suggests a professional inspection (by a "carriage-builder") of the "working parts", and then deducting the cost of repairs from the asking price. Pre-purchase inspections are still available today, of course.
For a new caravan, Cameron has views I know some of us would dearly love modern manufacturers to consider. For instance, there should be a drawer "fitted as a cellaret, and will hold eight bottles of the size of champagne magnums."
Mr Cameron isn't a fan of cars. Although he admits they're "a feasible development", he feels they "rob the pastime of caravanning of all its inherent charm" and suggests they're five times as expensive as using horses. However, he has seen arguably the first UK motorhome (Mr Mallalieu's, made by Belsize Motors of Manchester), which he seems to quite like. That was a six-berth complete with flush toilet, and capable of a heady 12mph.
Back to practical advice. For your first trip with a new van "it will be well to make this first journey a trial trip" as there's always "some small matter overlooked, something forgotten or left undone." Again, wise words.Close to the heart (or ears) of many motorhomers, he notes "the first matter needing your attention when on the move will be the reduction of noise." I hope you're all taking sufficient "green baize cloths" to pack your crockery.
Life on the farm
At this time, there were no sites as we think of them today. Mr Cameron usually stayed on farms. And often for free. Facilities were limited, but he's a fan of outdoor cooking, using a "bucket-shaped brazier on a tripod" – effectively a barbecue. Over a century ago, it was quite common for caravanning to be a male pursuit, supporting pastimes like shooting and fishing. Cameron's view that "if ladies be of the party, the cooking will be left to them" would obviously not go down well today. Neither would some of his menu ideas. Keen to live off the land, he notes that "hedgehogs are admirable, whether in a stew, roasted or baked in clay", while "squirrel-pie is a good dish".
Leaving that questionable advice aside, it's perhaps best to end with Cameron's thoughts on why being a "caravanist" is worthwhile. He describes it as "to live a poem" and illustrates this with an early caravan experience, in which he "awoke to the music of the first lark rising from the ground hard by the wagon, and pushed open the little back window over the bed to look out upon a golden world streaked with long blue shadows stretching westward".
Now who wouldn't want to do that?