A year of savings with the Club
A year of savings with the Club
Membership of the Caravan and Motorhome Club can save you hundreds of pounds over the course of a year. Lee Davey shows how…
Just like many of you, I am careful with my finances. And as a caravanner with two children and a scary mortgage, I can say with certainty that there is one thing guaranteed to make my modest budget go further – Caravan and Motorhome Club membership. When we bought our first outfit, I joined the Club assuming (wrongly) that the reason for membership was simply to access the site network. However, as the distances travelled and the frequency of our trips grew, so did my knowledge of member discounts. The following is a snapshot of a typical 'Davey' year to show you just how much it's possible to save at home and away (All pricing correct as of January 2022).
Spring
Mid-week discounts may seem impractical for working families but, thinking laterally, we take advantage of such discounts a few times per year. With savings to be had, we pitch at a nearby site and commute from the 'van each day. Booking in advance allows Helen and I to schedule our working week, finishing in time for the school run and arriving at the caravan just 40 minutes later.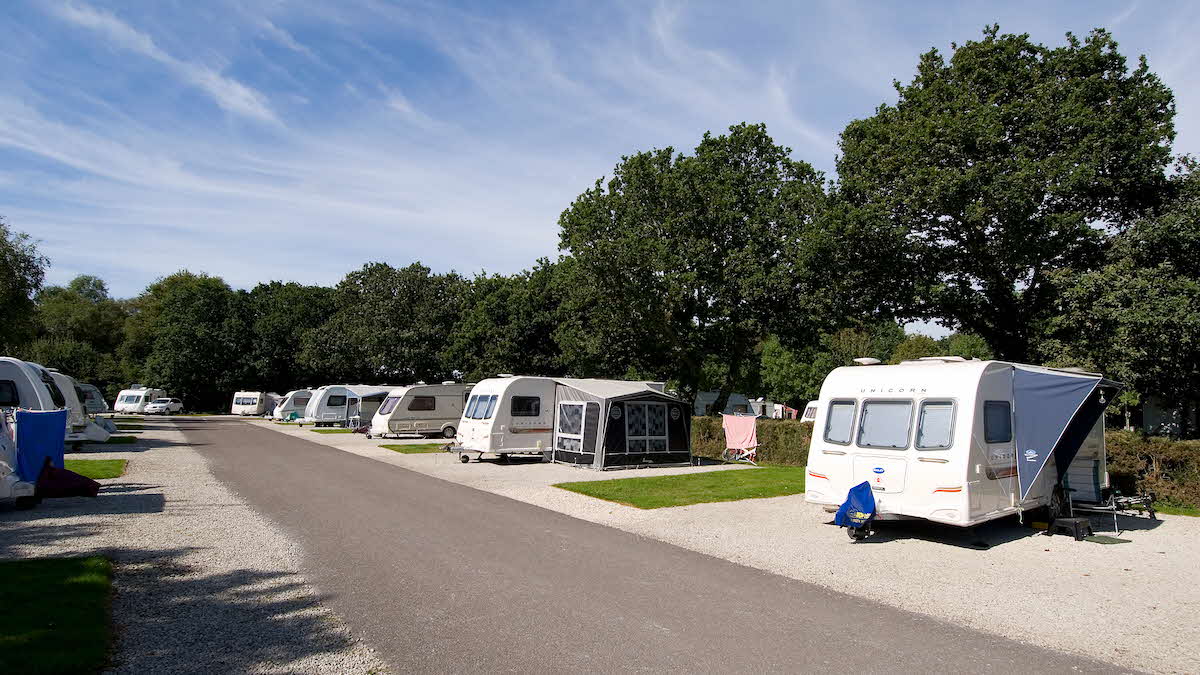 Living in Dorset means the coast is within easy reach, allowing us to walk along the beach or explore rock pools within an hour of finishing work. The strain of getting up each morning is tempered with thoughts of a barbecue later that day! Savings can also be made with a Kids For £1 discount (at specific sites), but the 50% off midweek promotion available at certain locations works best for us. For example, staying at Hunter's Moon a couple of times in May, the mid-week cost for two adults and one child is £29.30 per night, saving us £21.60 over the course of a four-night stay, or £43.20 when you add two trips together.
'Spring cleaning season' led me to the purchase of a Fenwick's cleaning bundle from the Club Shop. One litre of cleaner, 1 litre of after-wash and three microfibre cloths cost £13.50 – a saving of £1.50 on the full price. No springtime buying spree would be complete without the obligatory toilet chemical bottle, with Blue Diamond 2-in-1 attracting a £1.20 discount.
A wise person once said, 'never shop for food when hungry', and the same principle applies to the Club Shop. Looking at destinations before buying the cleaning bundle was a mistake – one which cost me £332.49! However, the Avtex sat-nav, normally with an RRP of £349.99, did attract a saving of £17.50.
Spring saving: £63.40
Summer
When I was new to caravanning, someone told me I could make serious savings by booking ferry or Eurotunnel travel to Europe through the Club. Typically, we explore the Continent during the school summer holidays, and I price-check potential costs with a dazzling array of operators, agents and discount code websites. I've been doing this for many years and have yet to better the Club's crossing price for a direct booking. Covid scuppered our European travel plans this year, but a price comparison for August 2022 revealed a £60.64 saving on a Eurotunnel crossing.
Talking of ferries, we visit the Isle of Wight each year and booking via the Club's website saved us £74.20 (a combined Southland Club site and ferry ticket has the potential to save even more). Also worth noting, we've enjoyed day trips to the Isle of Wight without the caravan, booking a car-only crossing via the Club website – this also attracted a discount.
An Emovis tag (available through the Club's Member Offers) is a game-changer when using toll roads in France, Spain, or Portugal. Not only does this small, windscreen-mounted device remove the hassle of finding cards or coins (or shuffling into the passenger seat when travelling alone) at toll booths, it allows you to spread travel costs. As you drive into the Liber-t (France) or VIA-T lane at toll stations, the barrier will automatically open for you. An invoice is issued the following month, and payment is taken 15 days after that. What's more, purchasing a tag through the Club saves the €10 (£8.50 approx) application fee.
Summer saving: £143.34
Autumn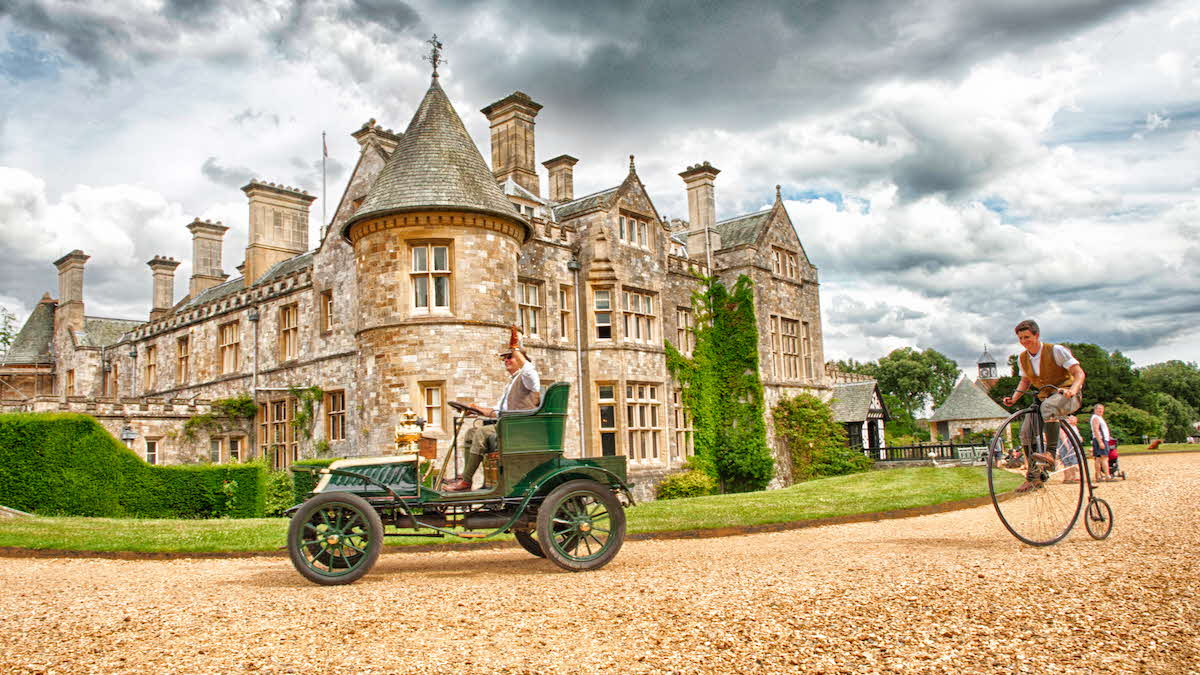 The New Forest is stunning throughout the year, but I particularly enjoy the autumn colours in this spectacular part of the world. Wishing to rekindle fond memories of a 1980s childhood trip, I thought we'd take my son, Charlie, to the National Motor Museum at Beaulieu. Booking via the Club's Great Savings Guide website section meant we paid £43.50 instead of £58 for two adults and one child. This saving was immediately spent in the café of course, but a discounted lunch always tastes sweeter!
Autumn saving: £14.50
Winter
As a motorcycle fan with battery-munching classic machines, I'm disappointed I didn't discover the Club's Tayna Batteries discount in Member Offers sooner. On this occasion, however, my search wasn't focused on bikes or caravans – it was my daughter's car that had succumbed to wintry weather. I checked the Club's 10% member offer against a number of websites and couldn't beat the value offered. Once delivery charges had been accounted for (the offer excludes delivery) a potential £52.95 outlay was now £48.42.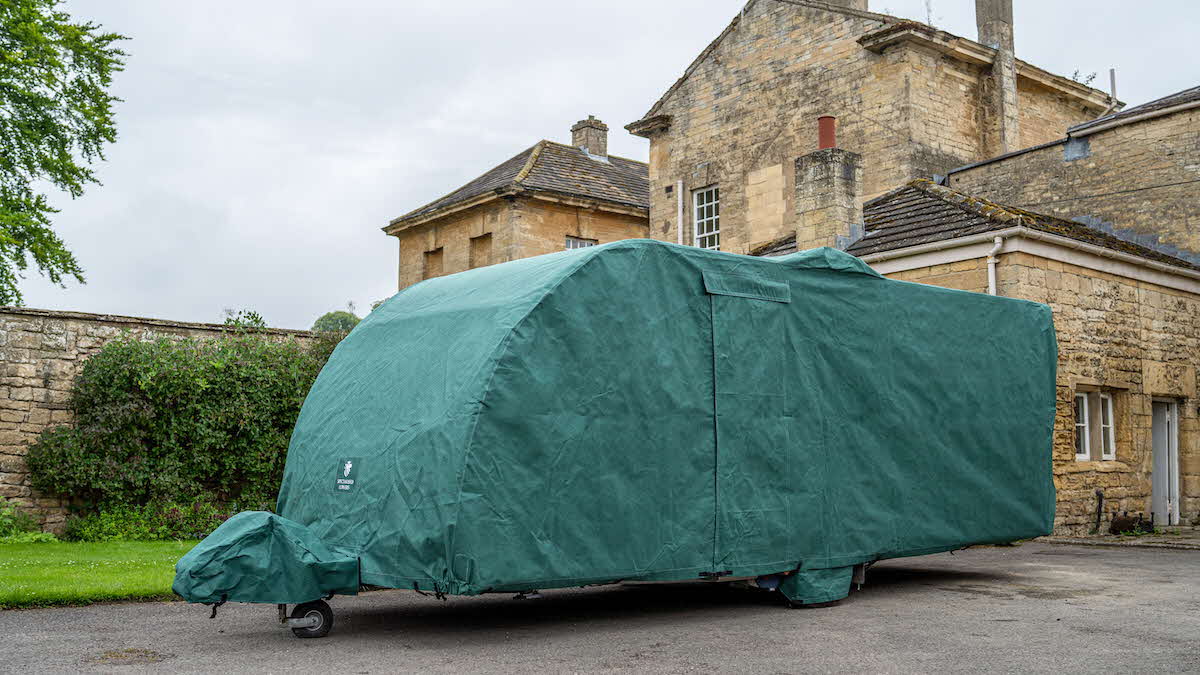 We like to use our caravan all year round, but I had been thinking of keeping it under cover to protect it during spells of inactivity during the winter months. A cover from Specialised Covers (also available through the Club's Member Offers) promises to fit the bill with a tailor-made fit, door access, and a pocket for the aerial. Best of all, a £25 discount eased the pain.
Winter saving: £29.53
I've barely scratched the surface of the veritable vault of money-saving Club offers available, but I hope some of these pointers save you some cash in the future. My wife may think I have 'short arms and deep pockets', but a £250.77 potential annual saving speaks for itself!