Claims and declinatures
We have compiled the latest information on caravan damage and their claims to help you, should you ever have to deal with any accidental damage to your outfit.
"My caravan has been damaged" are words that you hope you will never have to say, but sadly a few of us will at some point. We have compiled the latest information on damage claims to help you, if you ever have to deal with this regrettable experience.
Q: What do you think is the most common type of Caravan Cover claim made?
A: Accidental damage
Nearly half of all claims made each year are for accidental damage. Accidental damage claims happen throughout the year, however the months of June, July and August do tend to be when we see the highest claim volumes, which is when more members are out touring.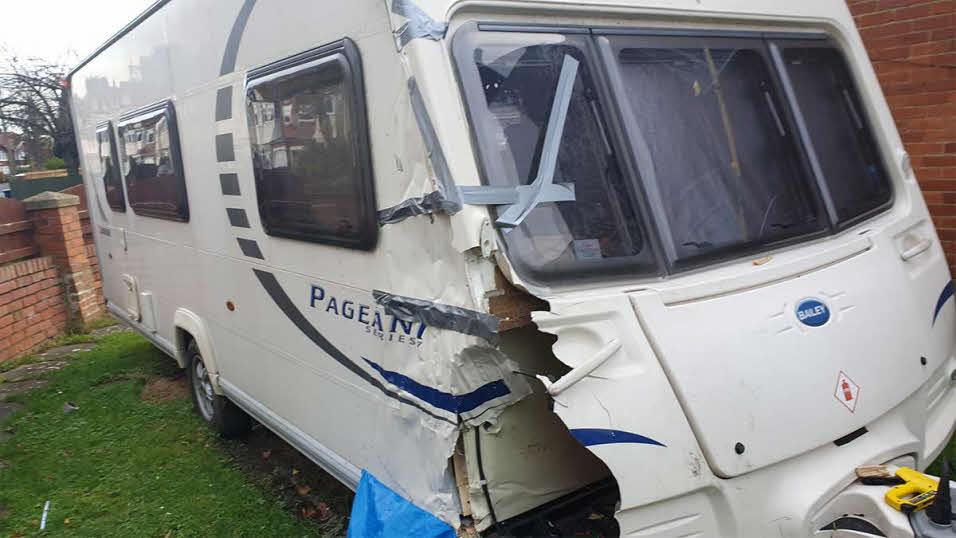 How much does an accidental damage claim cost?
The Club's average claim cost is around £2,300, however costs can be a lot higher depending on the damage incurred to your outfit and if your caravan is deemed a write off. We're also seeing costs increase year on year as a result of inflation to parts and labour.
We have seen the number of accidental damage claims reduce over the years. While we can't be sure, we think this is due to the increase in caravan owners having and using a caravan mover. They really do assist with getting caravans into the tightest of spaces, with minimal effort and your feedback agreed.
From your answers to our poll in the last Safety & Security newsletter, 92.3% of poll respondents have a caravan/motor mover. 54.2% of respondents have had one for over 5 years, with 34.5% having owned one for between 1-5 years. 26.7% of you are thinking about purchasing one in the next few years to help assist you.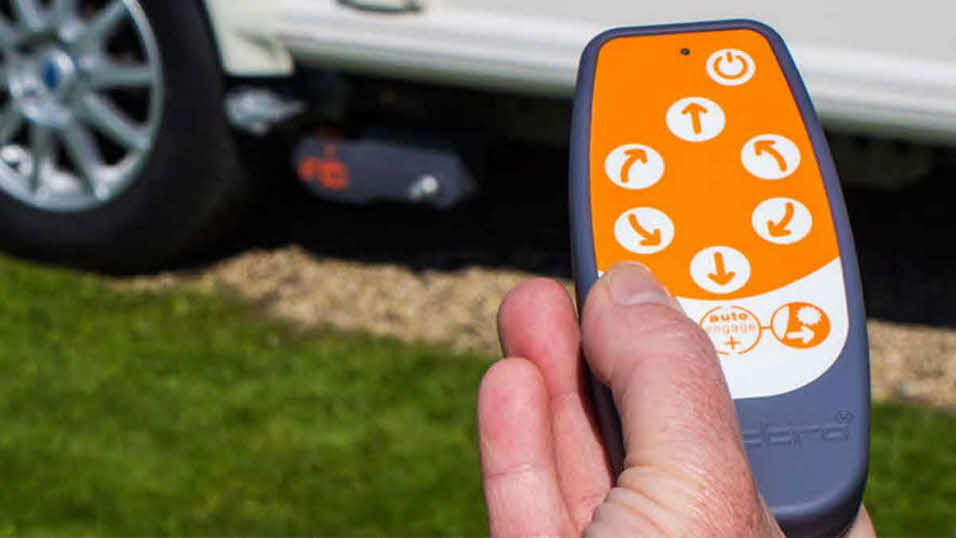 The most common reasons why accidental damage claims occur are:-
Manoeuvering

Parking

Hitting posts/gates

Collision with a third party
Here are a few tips on how to reduce the chance of making an accidental damage claim:
If you're new to touring or perhaps have bought a different outfit that you're not used to yet, practising how to manoeuvre in an empty car park or quiet road, preferably with someone to guide you, will help you perfect your technique.


As mentioned, a caravan mover is a great aid for precise manoeuvring, with a large proportion of our Club members having them fitted to their caravan to help them with hitching up, getting their caravan in and out of a tight storage area or for precise manoeuvring onto a pitch. In a lot of situations, a mover is an easier and better option than attempting precise manoeuvring with a towcar; however, there will always be occasions when manoeuvring with the car is necessary.



You can refresh your skills with the

caravan-specific training courses

run by the Club at 15 locations across the UK, where they offer practical advice for everyone. The courses run up to November this year with each training course taught by the Club's friendly, expert instructors who are Club members too. Here you'll be provided with instructions on safety techniques, whilst you learn in small groups with plenty of one-to-one tuition and hands-on practice. You also get a 5% discount when taking out or renewing the Club's

Caravan Cover, Motorhome Insurance

and/or

Car Insurance,

with proof of course completion.
For more information, you can visit our Training Course page.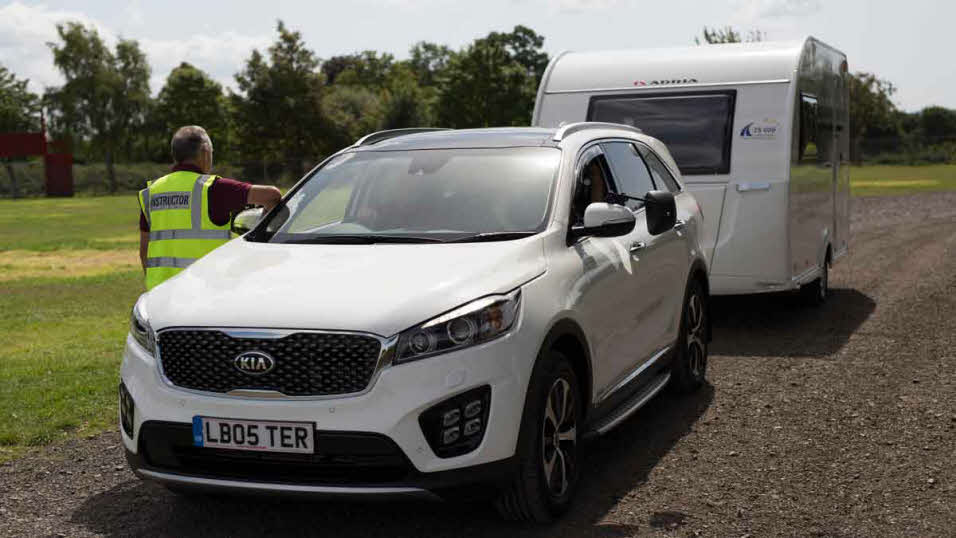 How long do repairs take?
Repair timescales can vary depending on a number of things, like the availability of parts. We're aware that repairers are experiencing significant delays with obtaining parts from UK and European manufacturers. Delays can also occur depending on the complexity of the repair, as well as the availability of the repairer. Make sure you check the time-scale with your repairer, when they give you a repair quote. Most repairers will work around you and book your caravan in after the touring season is over.


Common reasons for why claims are declined
Unfortunately, there are occasions when we have to decline a Caravan Cover claim. While limited in number, there are a few consistent reasons for these declines and they are usually linked to gradually occurring damage that has been caused over time - commonly known as 'wear and tear'. These types of claims are therefore not caused by an accidental incident and are generally never covered by any providers of insurance or cover in the marketplace. And while our Caravan Cover is a discretionary mutual product, which means we have discretion on whether to pay claims or not, we want to ensure we treat all members fairly.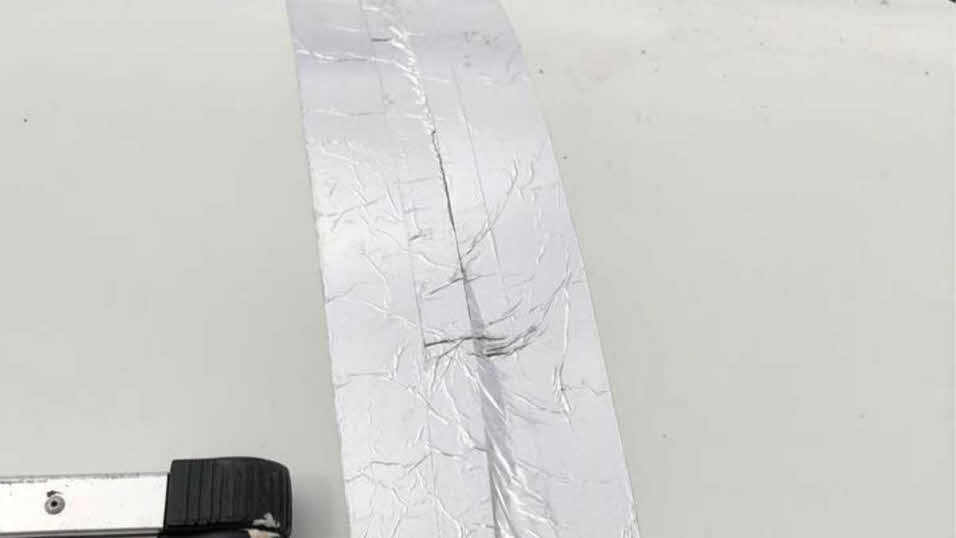 Unsurprisingly, these situations usually occur in older vehicles and sadly usually after the warranty has come to an end. Here are some of the most common reasons a claim is declined and why they occur:
Stress fractures - panels, panoramic sunroof, and gas locker doors
These claims usually occur with the member not knowing how the incident has occurred and can happen when the caravan has been in storage or not used for a long period of time.

Stress fractures usually occur as a result of a compromise in the caravan structure. Fractures will form at the weakest point of the caravan (for instance where there may be a pilot hole) and this happens from just general usage of the caravan over time and fatigue of the materials used. Ultimately this means the materials have weakened as a result of long term repeated application of stress.

Sometimes an existing stress fracture may not be apparent and a small bump will seem like it's suddenly appeared, often because it will exacerbate an existing fracture that may not have been noticed. We use expert loss adjusters to investigate claims of this nature to ascertain whether a fracture is caused by accidental damage or is a stress fracture.
Window delamination / separation
These types of claims occur due to the separation of the front and rear panels of the window. This is a gradual process which can be exacerbated during warm moist weather.

Delamination / separation on caravan windows happens a lot more easily than it would on the double glazing in your home. In fact if you're a caravan owner it's likely that you will need to eventually deal with a delaminated window if you keep your caravan for a long period.

Window delamination / separation shouldn't occur in newer vehicles and therefore our

Caravan Cover

does provide cover if your caravan's windows delaminate / separate and they are less than five years old (and you don't have any cover under a warranty or service agreement).
Water ingress
These claims tend to happen over a period of time and will start with the caravan experiencing dampness. Subsequently water may get into the flooring and panels of the caravan.

Water ingress usually occurs due to the external seals of the caravan failing through general wear and tear. This isn't too dissimilar to how the seals around a bath or shower in a home can gradually deteriorate and therefore need replacing or repairing.
As you can see from these examples, there may be times when your caravan needs repairs that aren't going to be covered under your Caravan Cover (or insurance elsewhere). To help reduce the likelihood of nasty surprises and unexpected costs it's important to ensure your caravan is regularly serviced inside and out, and any repairs that are suggested are undertaken. Regular servicing should also ensure that the warranty isn't compromised. In the long run taking such action could save you a lot of money.
There also may be occasions when a particular make / model of van has a specific weakness. We monitor and track declined claims data to see if there are any trends, and if we find any, we can then provide feedback to manufacturers so they can make improvements and reduce the risk of any such weaknesses in future.
First published in July 2022.