The future's bright
A ban on the sale of halogen light bulbs came into force this month. Sammy Faircloth looks at the options if you are looking to switch to LEDs in your caravan, motorhome or campervan.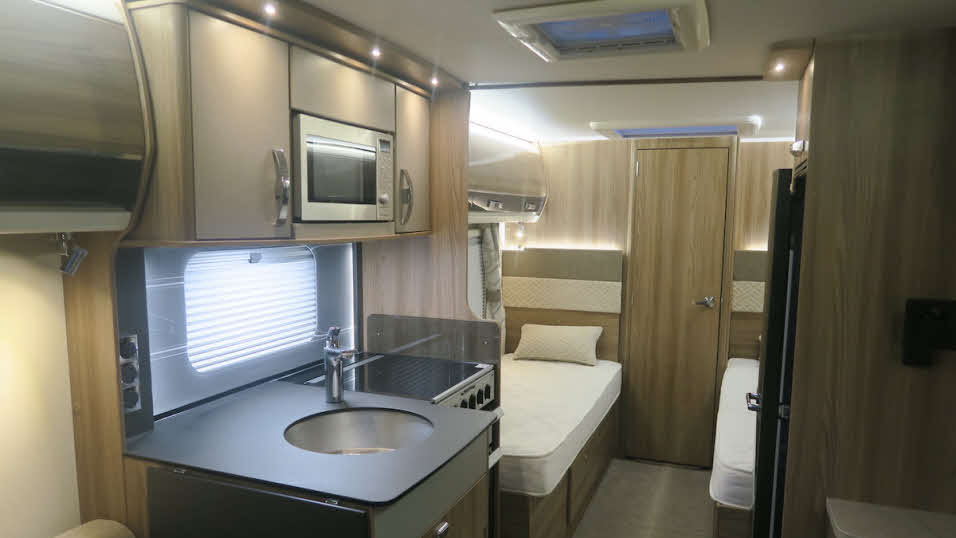 A ban on the sale of halogen light bulbs kicked in this month (September 2021) as part of the UK Government's push to cut CO2 emissions. Fluorescent lights will be phased out in 2023.
This means, if we haven't already, we must all shift to light-emitting diodes (LEDs) at home – and in our caravans, motorhomes and campervans. Fortunately, most modern caravans and motorhomes are already fitted with LEDs but if your vehicle isn't there are plenty of options available to you.
Many caravans built in the 1970s featured fluorescent lights that could operate on a 12V supply – these tended to come in just one colour, and often felt visually rather 'cold'.
In the 1990s halogen lights started to appear. They were lightweight, low-cost and offered instant brightness. However, halogen bulbs draw quite a lot of current and become remarkably hot when several are used at once. They are also sensitive to oils on human skin, so are prone to rupturing.
LEDs have been around for many years – initially quite costly, prices have now reduced considerably. They draw less current than halogen bulbs (making them better for off-grid trips), they don't get hot and they can last for years (up to 100,000 hours!).
Ambience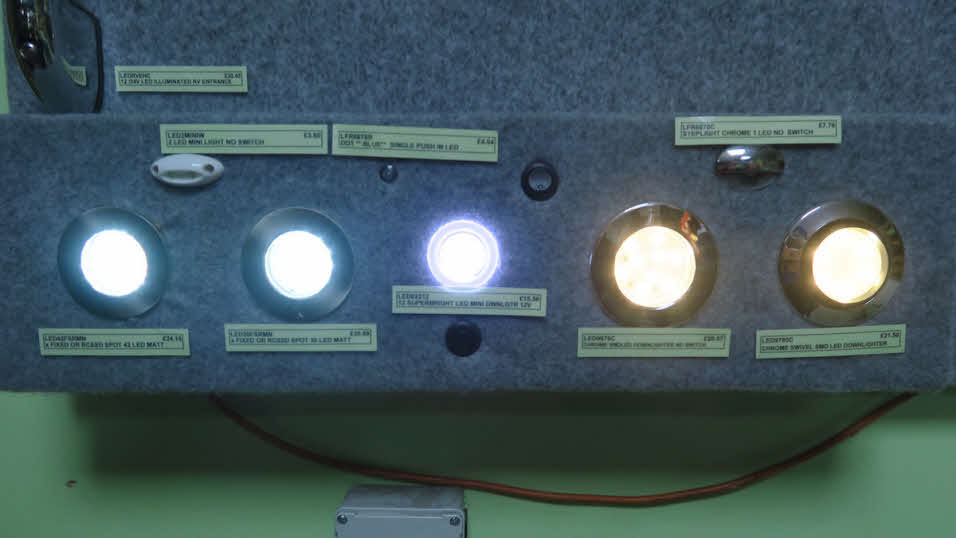 Sometimes LEDs are criticised for casting a 'cool' blue/white light – this doesn't appeal to all caravanners and some find it too harsh. Manufacturers have subsequently developed 'warmer' white/orange LEDs that can make a room feel more homely and warm – albeit with a slight loss of intensity. So consumers do have some choice about the sort of ambience they wish to create.
Types of LED
Making the switch from halogen to LED can be as simple as changing a bulb. Our 2013 Bailey Orion, for example, came with halogen bulbs fitted but we were simply able to swap them for LEDs. There are a number of different types of LED bulb on the market – let's take a look...
Most common are the 'G4' LED bulbs, which come in two types – 'discs' or 'towers'. The discs come with either a side or back pin connector and provide light in one direction (great for downlighters). The towers disperse light in all directions and are ideal for wall lights and lamps.
The 'MR11' and 'MR16' are similar to bulbs found in the home, and suit spotlight and reading light fittings. They tend to feature a conical casing with two short pins protruding from the back. Note that the MR16 is larger than the MR11 – so make sure you have the right size.
The 'bayonet' LED is often used in awning lights, spotlights and reading lights. Before replacing, check the diameter of the end cap and count the number of metal 'spots' located on the base. Screw caps are also available.
'Festoon' LEDs can be found in marker light and roof light fittings. They come in two lengths: 37mm and 42mm. The number of illuminating diodes varies on these products. Finally, there is flexible LED strip lighting, which is incredibly versatile and can be used for downward illumination under kitchen cupboards or as an uplighter on lockers or bedheads. Strips can be cut to size and have an adhesive backing, making them easy to mount. Look out for waterproof strips as they make great awning lights.
If you are unsure what to buy, remove the old light bulb and inspect it closely to identify the shape and size that will work in your fitting. If you are unsure seek advice from an expert.
Important note: some older caravans may have 230V mains lights, so be sure to check the voltage before you buy. (You can convert 230V mains lights to 12V LEDs by adding a simple transformer unit and suitable 12V LED units. This is a viable DIY job, but the usual proviso applies – if you are not certain what you're doing, get a professional to do it for you.)
Spotlight styles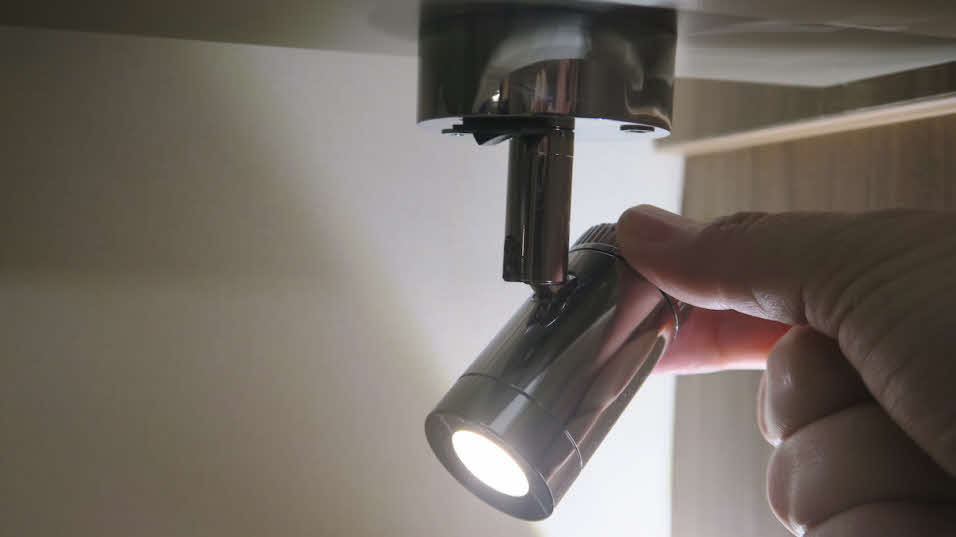 The spotlights in our Bailey Orion housed 'integrated' single-LED fittings that gave out minimal light. It was easy to replace the units to house new, more stylish spotlights.
There are some innovative options coming onto the market, from dimmable spotlights to spotlight fittings that have a USB charging point incorporated into them.
Many children prefer to sleep with a nightlight on, and multifunctional 'blue' LED nightlights are now available. Meanwhile, low-level 'pinhole' lighting is great for those who need to get up in the night.
Final thoughts…
If you own an older caravan, check what sort of lights you have as soon you won't be able to replace your halogen or fluorescent bulbs. Visit one of the national shows to see what is on offer and ask the experts for advice.