A revolutionary tour of the North West and North Wales
A revolutionary tour of the North West and North Wales
Aliy and Elizabeth Fowler discover the fascinating history of the industrial heartlands that surround Manchester, Liverpool and North Wales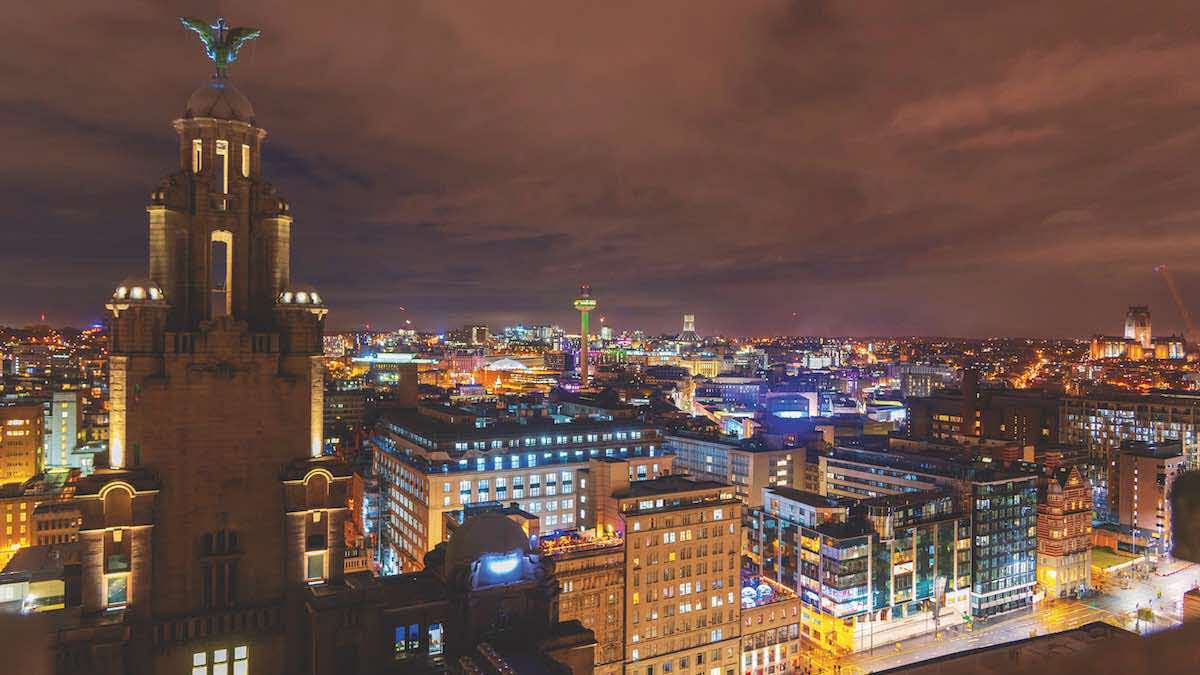 John Davidson/Alamy
The Industrial Revolution was a time of extraordinary innovation. Groundbreaking technologies coupled with excellent transport links saw the United Kingdom emerge as an economic powerhouse. The legacy of this incredible era is all around us and attractions showcasing this golden age are flourishing. With this in mind we felt the need to explore the industrial heartlands that surround Manchester, Liverpool and North Wales.
We began with a stay at Burrs Country Park Club site. Although it nestles in the verdant Irwell Valley and offers beautiful riverside walks, it owes its existence in part to its industrial past. In the 19th century Burrs was home to two important cotton mills and we were pleased to discover remnants of this heritage within the park.
Go to Burrs Country Park Club site
In the morning we made for Rochdale, another renowned centre for textile manufacturing. The Ellenroad Mill here was a noteworthy cotton spinning mill, and its engine house – complete with a huge steam engine that is the largest working example in the world – is open to visitors at certain times. It is immensely impressive – the towering 220-foot chimney was required to provide enough draught for the mill's five powerful Lancashire boilers.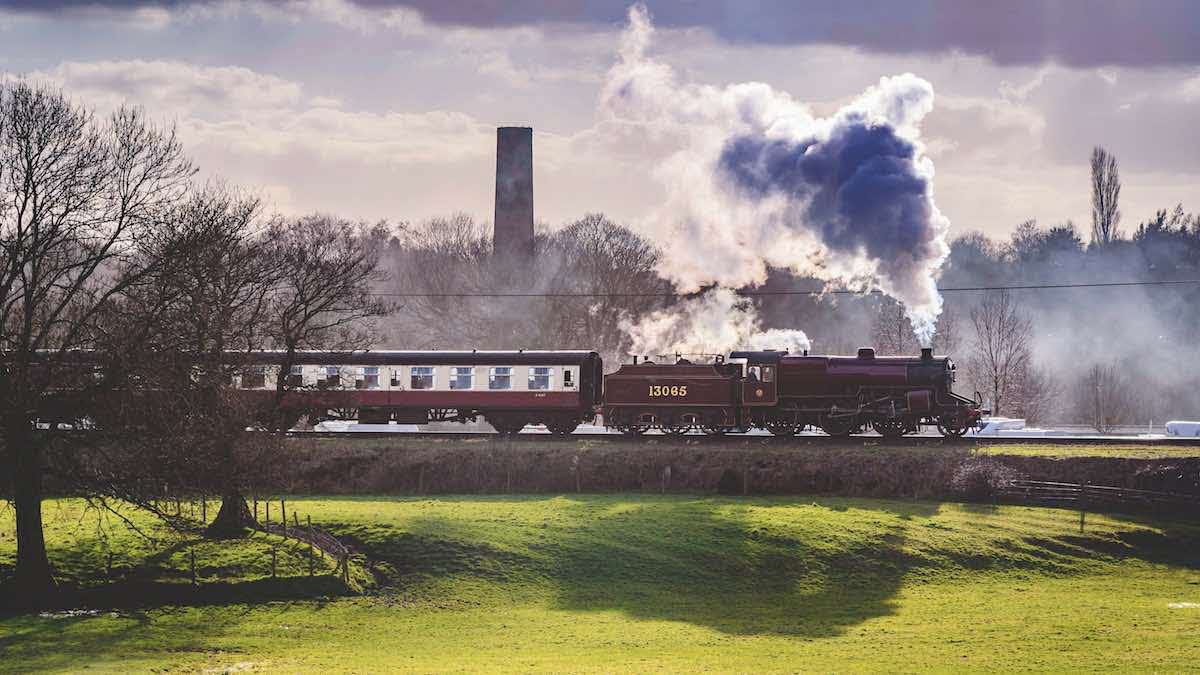 John Davidson/Alamy
Leaving Burrs Country Park, we headed towards Liverpool. This is, of course, a busy, urban area, but we soon found an antidote in the attractive parkland of Knowsley Hall, the ancestral home of the Earls of Derby. Originally the site of a medieval hunting lodge, it was developed into a large house with landscaped grounds in the 18th century. The 2,500-acre estate now contains a safari park, where visitors can follow walking routes (the tiger trail was fabulous) and embark on a truly impressive five-mile safari drive.
Our next stop was Flukers Brook Farm Certificated Location (CL) which is found at the end of a leafy lane just outside Knowsley village. Flukers Brook is a working farm but, despite its rural location, it is ideally situated for exploring the Liverpool area.
If you enjoy a flutter, Aintree Racecourse is close at hand. It is best known for holding the Grand National steeplechase each year, but for golfers Aintree has the longest – and one of the most unusual – nine-hole courses in the country. It is sat right in the middle of the racetrack, with the opportunity to play over the famous Becher's Brook!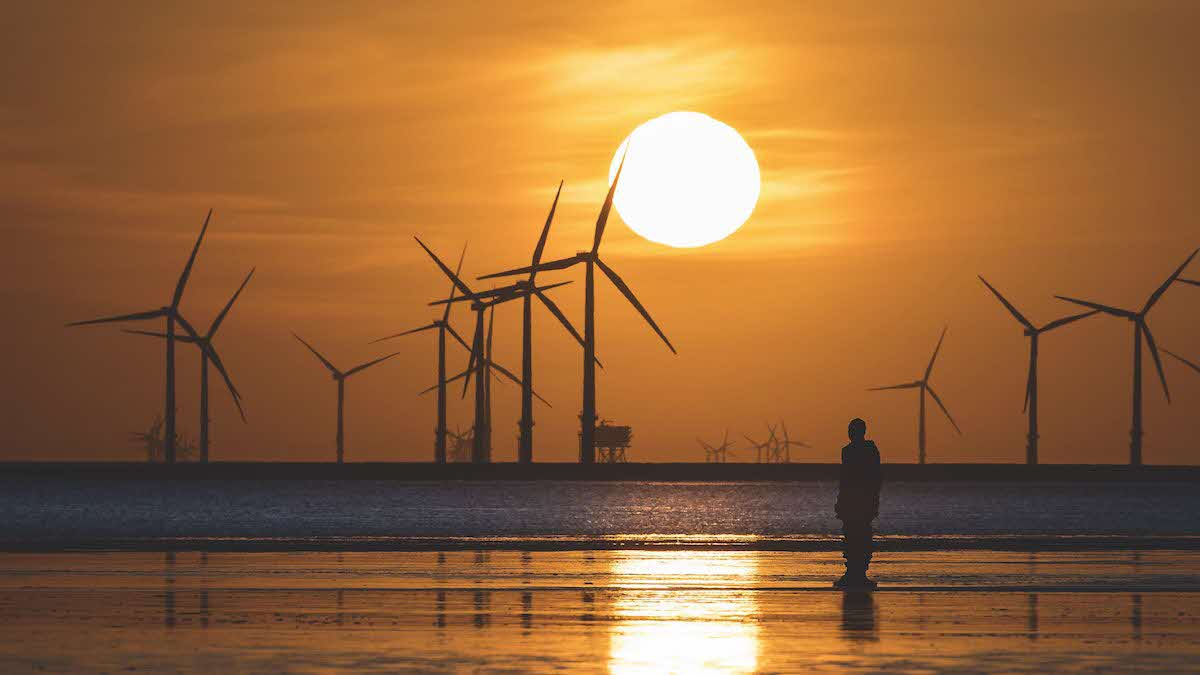 John Foreman/Alamy
After golf, we drove to Crosby Beach, where there are 100 of Sir Antony Gormley's cast iron 'Another Place' figures. The statues are spread out over 3km of coastline, staring out at the horizon, constantly hidden and exposed by the ebb and flow of the tide. To see them at sunrise or sunset is a real treat.
Our next destination was Wirral Country Park Club site on the west of the Wirral Peninsula. This is an area of great natural beauty and the site is positioned to make the most of its marvellous location, with wooded backdrops and views across the Dee Estuary.
Go to Wirral Country Park Club site
The country park itself offers 2,000 acres of unspoilt natural terrain for walking and cycling, bird watching and watersports. We decided to try a stand-up paddleboarding lesson and our lovely instructor took us from kneeling to standing surprisingly quickly (although we really excelled at falling off!).
Once dry, we visited the 'U-boat Story' in Birkenhead to see U-534, the last U-boat to leave Germany before the Second World War ended, and one of only four left in the world. Glass viewing partitions allow you to look inside the different sections and learn about life on board this extraordinary vessel. Entry to U-boat Story is free if you purchase a Mersey Ferry River Explorer Cruise ticket.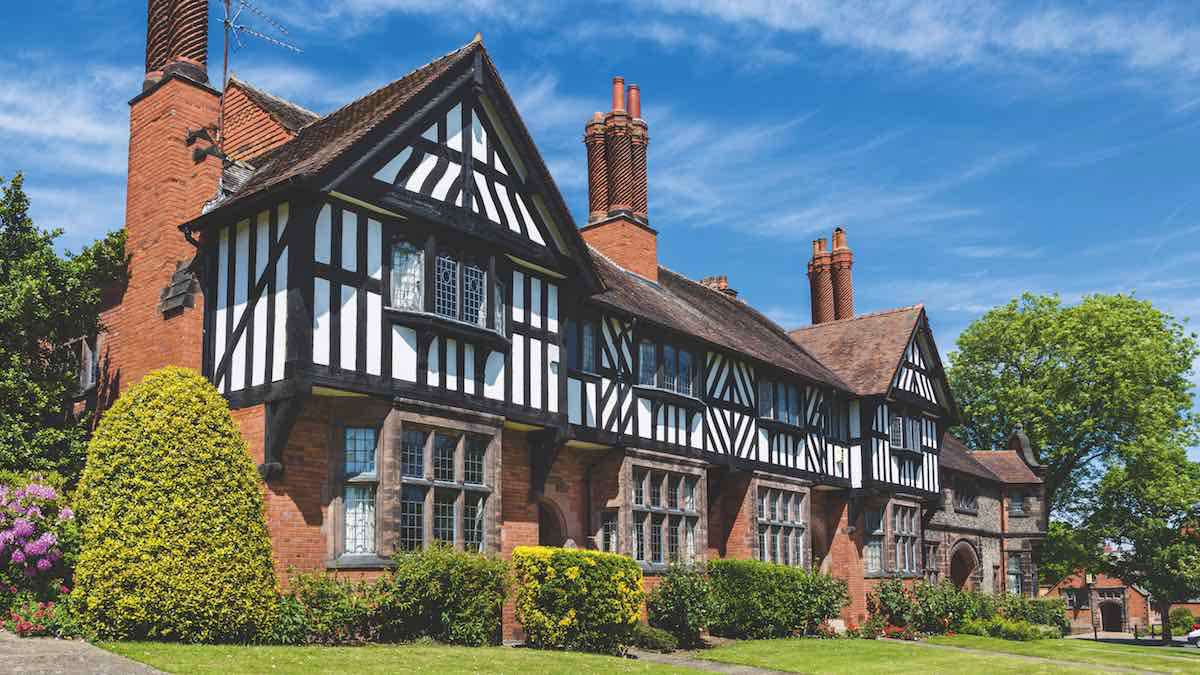 Ian Dagnall/Alamy
We finished our time on the peninsula with a visit to the wonderful Port Sunlight – a 'model' village built by Lever Brothers in the late 19th century to accommodate workers from their soap factory. We found the whole place a joy – arresting architecture, gorgeous parkland, the world-class Lady Lever Art Gallery and a captivating museum which brings to life the history of the village's creation.
Chester Fairoaks was our next stop, a leafy Club site that gets its name from the oak trees that run along its border. As well as being exceptionally convenient for visiting Chester, it is well placed for North Wales too.
Go to Chester Fairoaks Club site
It is just three miles from the site to Chester Zoo. Spread over 128 acres and home to 35,000 animals, it is the most visited zoo in the UK. From the zoo we made for the Chester Rows – unique, black and white, half-timbered galleries which form second-story rows of shops above those at street level – before heading towards the River Dee, walking along old city walls to the moorings for Chester Boats. We had booked ourselves a cruise on the Lady Diana, which turned out to be a very nice way to take in the pretty scenery on the river while listening to stories from the city's past.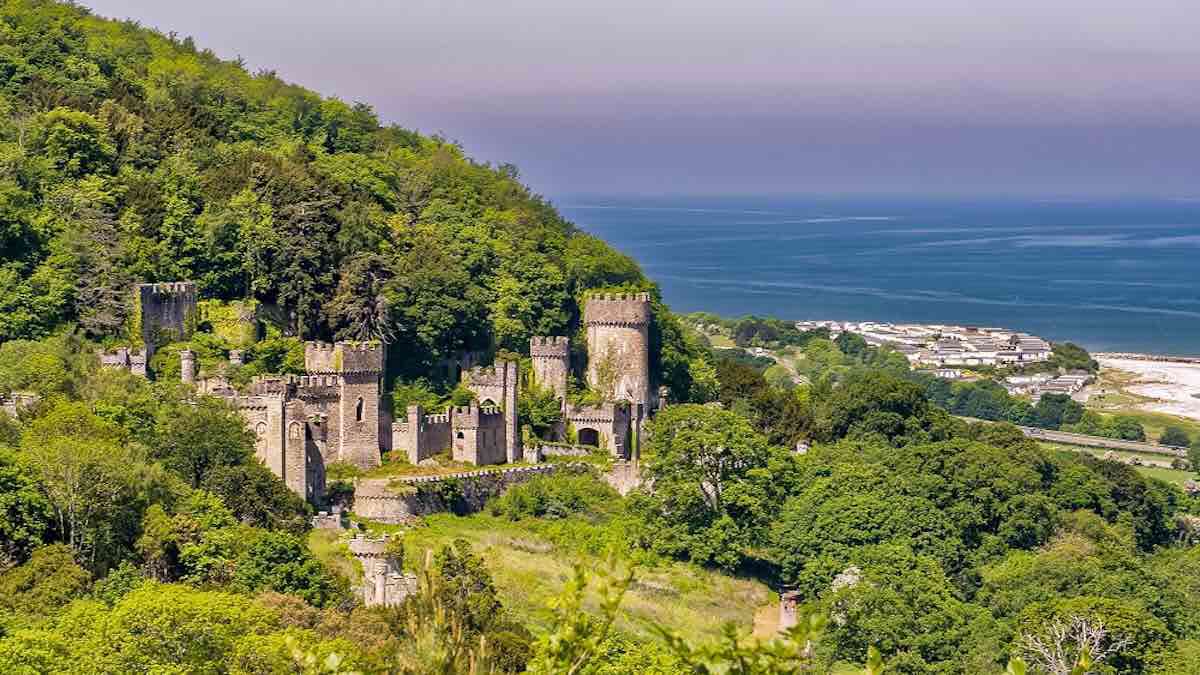 Ognyan Petrov
Next we set off for Plas Onn Isa CL, an immaculate rural site just west of Abergele that boasts superb south-facing views. Not far from here is Gwrych Castle, which will be well known to viewers of I'm A Celebrity...Get Me Out of Here! as filming of its 2020 series was switched from the usual rainforest setting in Australia to North Wales. It is an amazing ruin, with stunning coastal views and enchanting gardens.
The island of Anglesey was our next destination, so we set off towards Llandudno Junction on the A55, which runs alongside the Irish Sea for long stretches. We took the A547 so that we could cross the River Conwy via the road bridge which gives you a fantastic view of Conwy Castle and the Conwy Suspension Bridge. Built by Thomas Telford between 1822 and 1826, it was one of the first road suspension bridges in the world. Our second crossing – the Menai Suspension Bridge – was also built by Telford.
Once on the island we drove straight to Penrhos Club site, near the small village of Brynteg. It's in an enviable location, with views of Snowdonia and close to the sandy beach at Benllech.
We explored some of the ancient remains which are so abundant on Anglesey. The nearby Din Lligwy Hut Group is a Roman settlement and we were pleased to find that the foundations of many of the buildings are clearly visible and the encircling protective wall is almost intact.
Discoveries of coins, pottery and glass date the settlement to the late Roman period in the 3rd and 4th centuries but the site is thought to have been in use since the Iron Age. History lovers will also enjoy Lligwy Burial Chamber, which dates to the Neolithic era.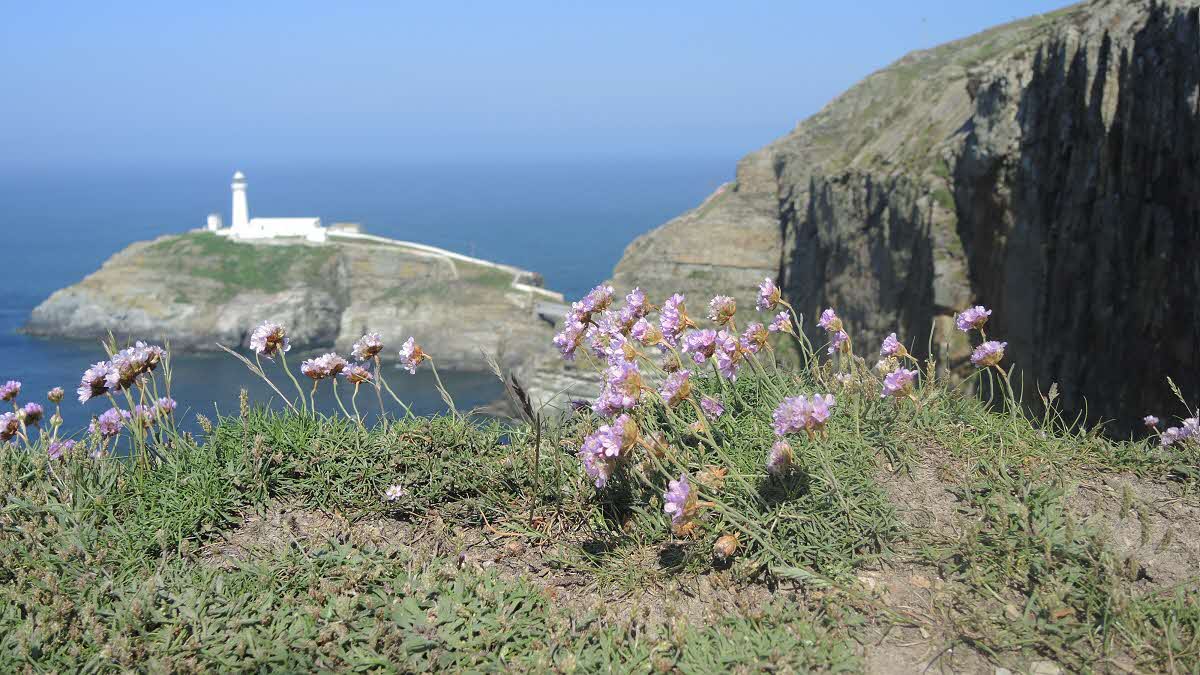 The next day we made for the RSPB car park on Holy Island and followed the path (with its 400 or so steps!) to the South Stack Lighthouse. The views are awe-inspiring and the cliff faces here are home to a rich variety of sea birds. From the lighthouse we took the coastal path to Holyhead Mountain, a walk of about two hours there and back.
Leaving Anglesey we took the A5 through Snowdonia National Park – a treat of a road with its winding valleys bordered by brooding hills and dramatic rocky outcrops. After tranquil Llyn Ogwyn (the lake in Arthurian legends into which Sir Bedivere casts Excalibur) we followed the River Llugwy all the way to picture-perfect Betws-y-Coed.
A short drive south-west of Betws-y-Coed lies the slate quarry at Llechwedd. The slate industry in Wales dates back to the Roman period but it was the advent of the Industrial Revolution that saw demand rocket. It still produces on a limited scale but we went to experience the Llechwedd Quarry Explorer – an exciting ride in an ex-military truck through some pretty rugged landscape.
Leaving Snowdonia behind, it was a short drive to the Gaer Hyfryd Affiliated Site near Corwen. This is a wonderful spot, surrounded by lush countryside. From this base there were three things we particularly wanted to see, all in Llangollen. The Llangollen Motor Museum is a gem of a place for any motoring enthusiast. It's not big but it is crammed full of interesting vehicles and memorabilia.
Go to Gaer Hyfryd Affiliated Site
From here it is less than a mile to the ruins of Valle Crucis Abbey, founded in 1201 by Prince Madog ap Gruffydd and home to the 'white monks' of the Cistercian order until 1537. If you wanted a life of solitude and silence, you would be hard pushed to find a more enchanting location.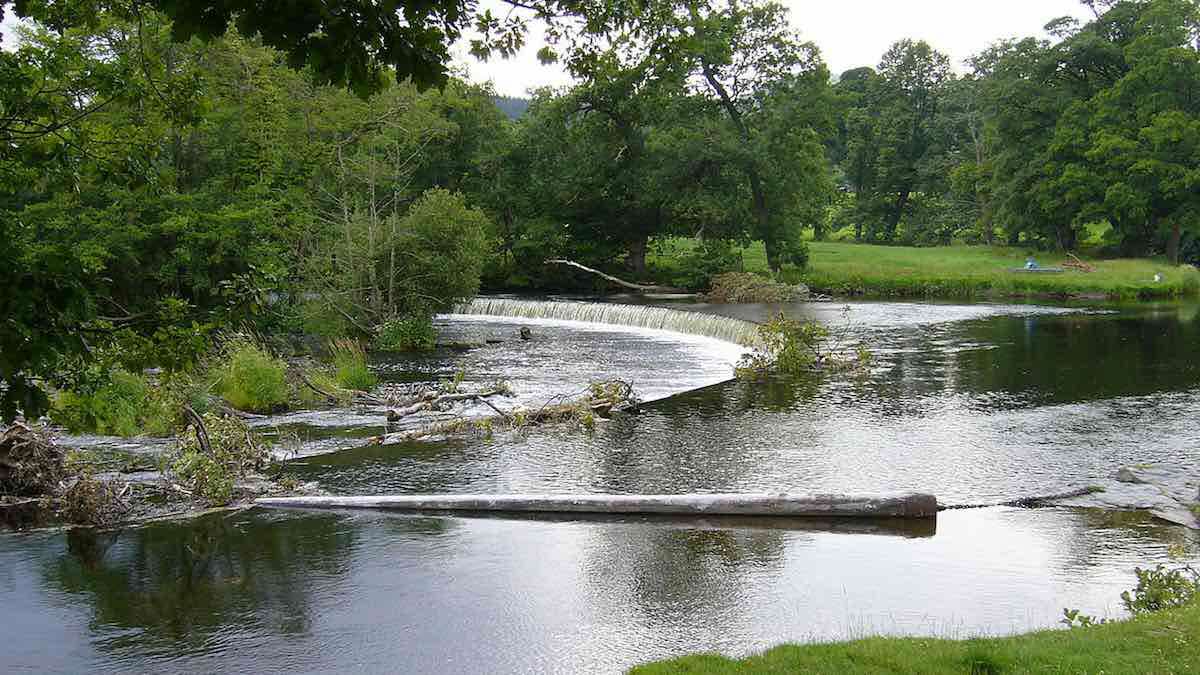 Our final stop of the day – and of our trip – was at the stunning Horseshoe Falls, again barely a mile away from the motor museum. These falls are actually created by a man-made weir; another imposing piece of early 19th century engineering designed by the ubiquitous Thomas Telford.
We set out to explore some of the many attractions in this region with links to Britain's industrial heritage. There are, of course, far too many to mention, and we found ourselves sidetracked by the abundance of other interesting places to visit along the way. But ultimately we came home with a deeper appreciation of a landmark period which is being brought back to life in exciting and imaginative ways.