The wonderful Yorkshire Dales
The wonderful Yorkshire Dales
Elizabeth Fowler explored the beautiful Yorkshire Dales National Park prior to the coronavirus lockdown and discovered dramatic waterfalls, fascinating castles and breathtaking countryside.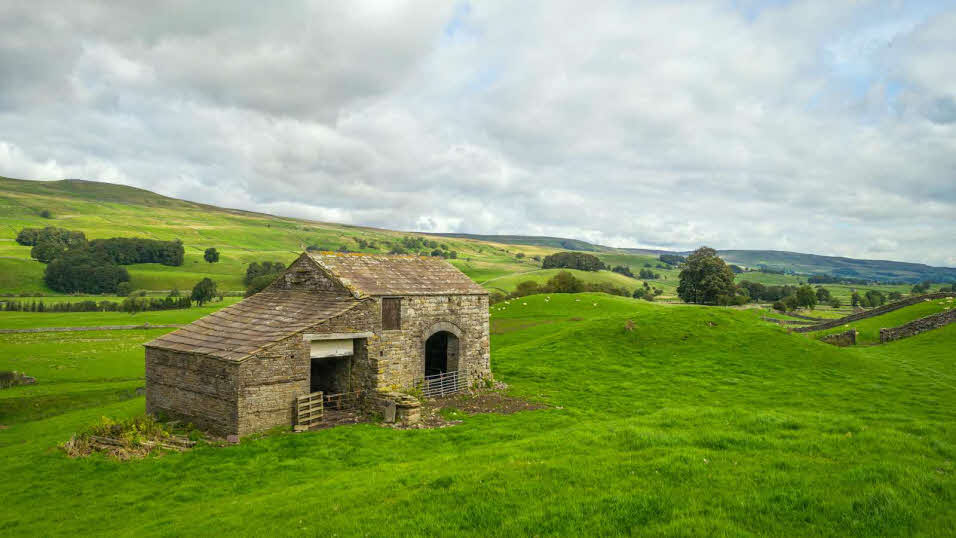 The rolling hills of the Yorkshire Dales National Park near Hawes Club Site ©Aliy Fowler
Rolling hills dotted with stone barns, dramatic waterfalls where rivers pour over limestone pavements, and verdant, ancient woodland – the stunning Yorkshire Dales National Park and its surrounds are ripe for exploration. I experienced the very best of this wonderful region on a seven-stop tour which also touched on other beauty hotspots such as the North York Moors.
En route to the pretty town of Hebden Bridge, we drove alongside the Rochdale Canal and the River Calder in the steep-sided Calder Valley, the route affording tantalising glimpses of locks, bridges and weirs. On arrival we headed a little south from town and turned into the pretty Club site which shares its name. Bordered by a stream and boasting plenty of trees, this lovely, tranquil location is terraced to offer level pitching.
Not too far away, Hardcastle Crags, with its wooded valley, streams and waterfalls, gave us a brilliant day of walking. At its heart is Gibson Mill where visitors seemed to be enjoying teetering across the river via the sturdy stepping stones.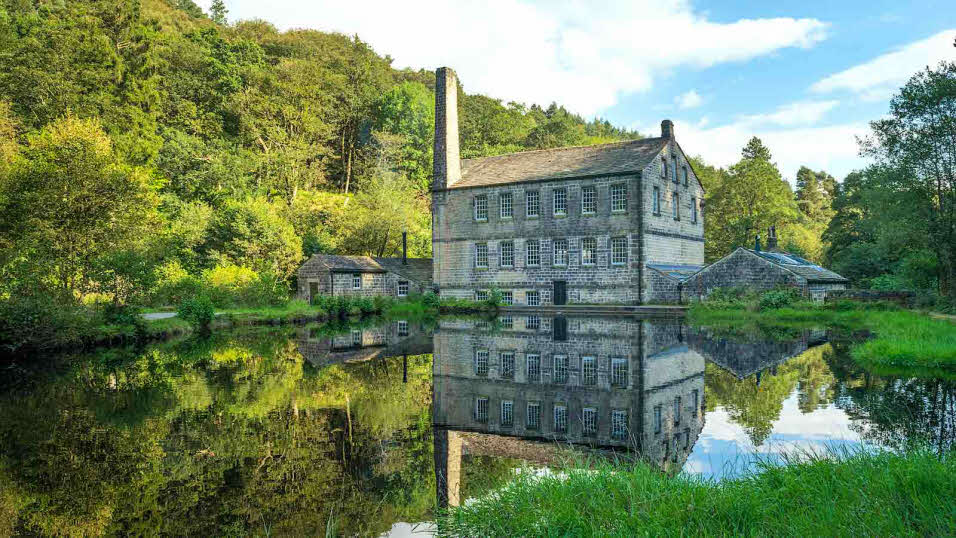 Gibson Mill at Hardcastle Crags ©Aliy Fowler
After visiting Haworth (home of the legendary Brontë family) we carried on to Bingley where we spent an hour gongoozling (watching activity on the canal) as boats went up and down the famous Bingley Five Rise Locks.
Early the next morning we enjoyed a magnificent drive through the west of the Yorkshire Dales, following the River Ribble and then heading down beside Widdale Beck before arriving at Hawes Club Site. The site slopes gently with the high moors providing a dramatic backdrop, positively begging you to get your boots on and go exploring.
There are three magnificent waterfalls in the area to choose from but we opted for Hardraw Force, England's largest single drop cascade at 100ft. The natural amphitheatre created by the water is quite a sight – we would have loved to walk behind the waterfall but unfortunately this is no longer allowed for safety reasons.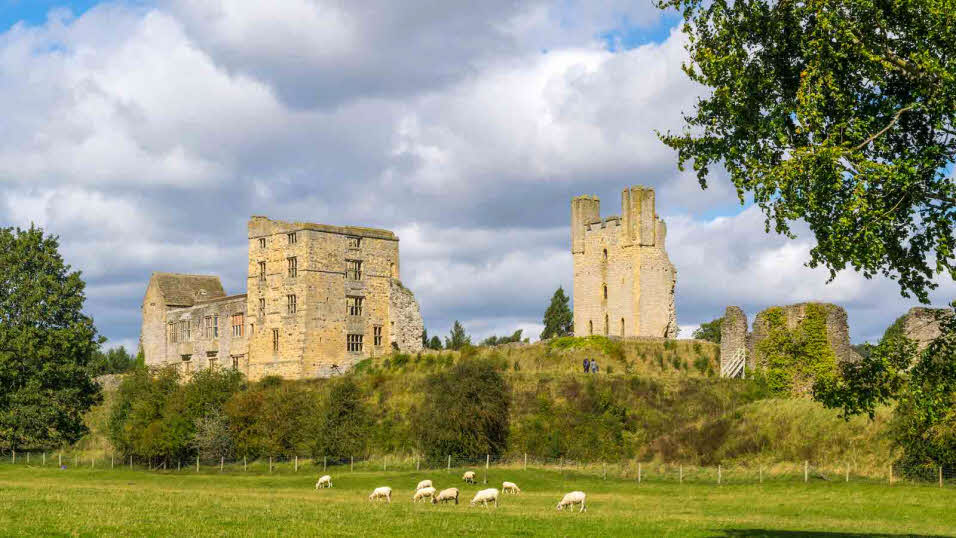 Helmsley Castle ©Aliy Fowler
In Hawes, you will find the Dales Countryside Museum, set within the former Victorian railway station. Here, you can see a steam engine and explore its carriages as well as find out about Dales life through the ages. You can book here for the Little White Bus to the start of the 'Red Squirrel Trail'. The ride takes just 10 minutes and the driver will drop you off at the top of a track for a lovely walk to a squirrel-viewing area.
Following the River Ure through lovely Wensleydale, we arrived at Brookfields Farm CL. This site reopened last year after refurbishment, offering a spotless toilet building, electric hook-ups and hardstandings.
Nearby Middleham Castle was the childhood home of Richard III and the fact extensive (now-roofless) remains survive, make it a fascinating fortress to explore. There are lots of secret staircases, narrow passageways and viewing points, and from the illuminating information panels you can relive the castle's dramatic history.
Heading east along the route of the heritage Wensleydale Railway to Leeming Bar and then onwards through Northallerton we arrived at Wiske Moor Caravan Park.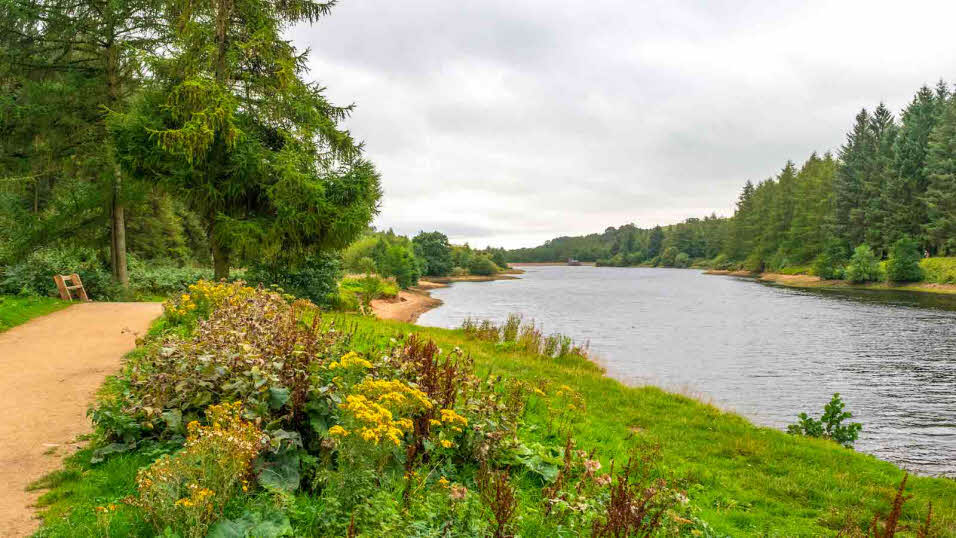 Cod Beck Reservoir is a picturesque spot for a gentle walk ©Aliy Fowler
This was our base to visit Cod Beck Reservoir on the edge of the North York Moors National Park and also the pretty town of Helmsley which boasts a commanding castle, beautiful walled garden and picturesque market square.
From here it was on to the nearby Carlton Grange CL. The site is perfectly level, carefully fenced off and sheltered by a line of mature trees. It is a place to find peace and quiet watching the deer, birds and other wildlife.
Just south of Helmsley is Duncombe Park, one of Yorkshire's finest historic houses. Sitting within the estate, which consists of 300 acres of woodland and parkland, sits the National Centre for Birds of Prey which stages spectacular flying demonstrations every day.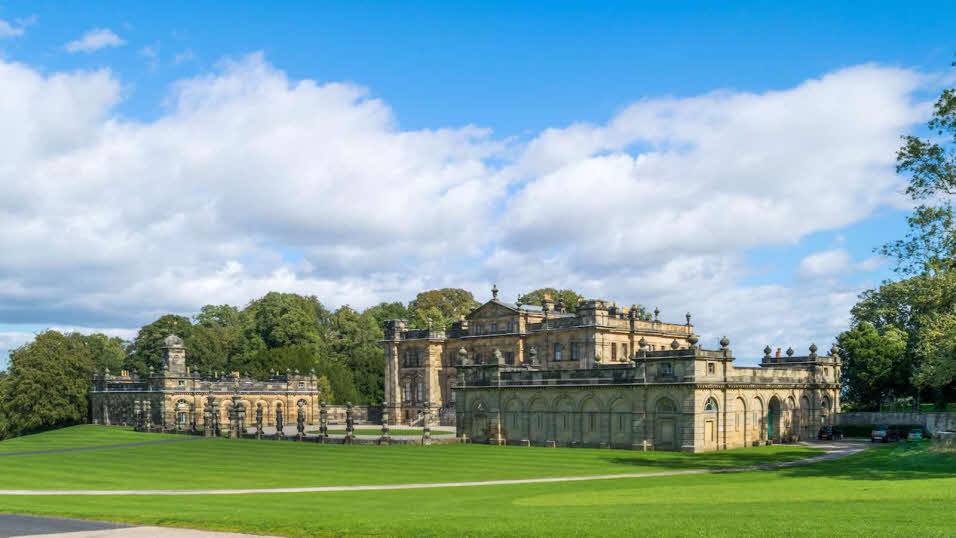 Dunscombe Park House is one of Yorkshire's finest stately homes ©Aliy Fowler
Travelling from Helmsley to Thirsk via Sutton Bank offers up some terrific views – although please note that no caravans are allowed on this stretch of the A170 due to steep gradients and hairpin bends. About halfway along the road you can turn off to see the huge white horse carved into the chalk hillside.
We've stayed at the Thirsk Racecourse Club Site before and find it so convenient for enjoying this area. A short walk via a pathway takes you into the cobbled centre of Thirsk, where there are independent shops, decent places to eat and other attractions including World of James Herriot. This is where the famous vet lived, worked and wrote his semi-autobiographical works. To wander through his restored 1940s home and surgery is to travel back to simpler times.
Go to Thirsk Racecourse Club Site
Our last call stop was at Knaresborough near Harrogate, a Club site that's well sheltered by mature trees. Knaresborough itself is an attractive spa town, full of quirky alleys and charming little shops, while half a mile from the site is Nidd Gorge where you can walk along the river through ancient woodland that clings to the valley walls.
A couple of miles downstream you will find Mother Shipton's Cave and the Petrifying Well. Mother Shipton was born Ursula Sontheil in 1488. Legend has it that she was raised by her mother, Agatha, in said cave on the banks of the River Nidd before the Abbot of Beverley took pity on them. Ursula grew up to become a famous prophetess, foretelling the likes of the Great Fire of London and the defeat of the Spanish Armada.
The Well, meanwhile, is England's oldest visitor attraction, having been visited by millions of people since 1630. The water here is unusually high in minerals, turning objects to 'stone' in a matter of months – you can buy petrified mementos in the gift shop.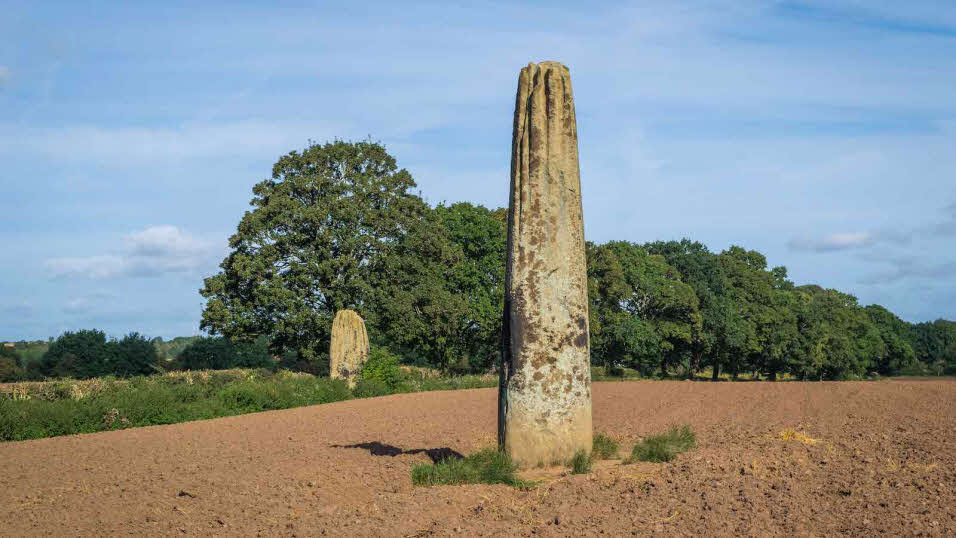 The Devil's Arrow stand innocuously in a field near Boroughbridge ©Aliy Fowler
Loathe to leave Yorkshire, we turned off the A1 towards Boroughbridge. Just outside the town we found three amazing standing stones. Two are in a ploughed field; the third, which at nearly seven metres tall is the second tallest standing stone in Britain, is partially hidden under trees by the road. The stones, which date from either the late Neolithic era or early Bronze Age, are known as the Devil's Arrows. Anywhere else they would be a major tourist attraction but it summed up our trip to this glorious region – unexpected, fascinating and beautiful.