Getting off the beaten track in South-East England
Getting off the beaten track in South-East England
Jonathan Manning manages to avoid the crowds on a seven-site tour of Kent, Sussex, Surrey and London which combines stunning scenery with fascinating attractions.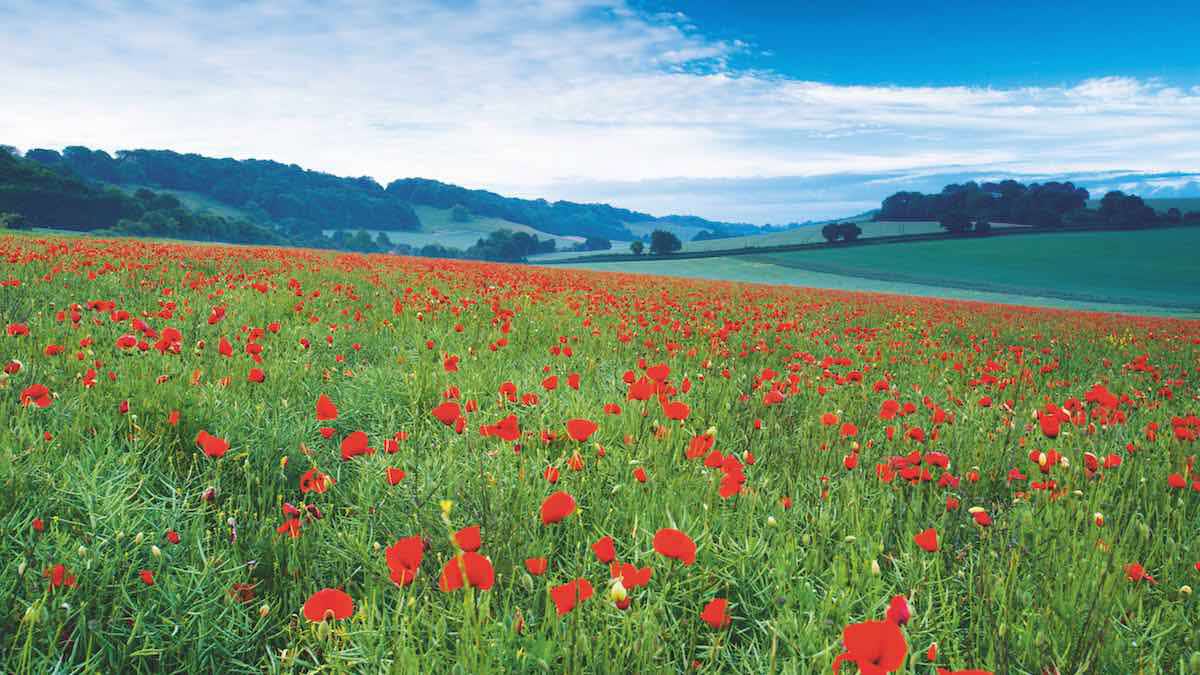 Tom Hills/Alamy
Touring has always been a licence to get off the beaten track and this seven-site tour of the south-east of England carries a definite sense of swimming against the tide as it heads inland in an anti-clockwise loop through East Sussex, Kent and Surrey and away from popular coastal resorts and the motorway that whisks tourists to the Channel and beyond.
Within a few miles of hotspots like Brighton, Eastbourne and Margate, and the world-beating culture and thrills of London, are three stunning Areas of Outstanding Natural Beauty – High Weald, Kent Downs and Surrey Hills – that have played host to some of Britain's key historical figures, from William the Conqueror to Henry VIII and Sir Winston Churchill. Along the way are vineyards and breweries, castles and abbeys, mesmerising gardens and fun-packed theme parks. In short, this is a tour that finds generally quiet places in the busiest region of England as it traces a historic arc across the last millennium.
I plot my route to start at Battle Normanhurst Court Club campsite in East Sussex. The wildflowers and birdsong of the battlefield today hold no echoes of the blood and thunder that accompanied the French invasion in 1066, but there is a poignancy to the ruins of Battle Abbey, which was commissioned by William the Conqueror and is home to the spot where Harold is said to have died.
Go to Battle Normanhurst Court Club campsite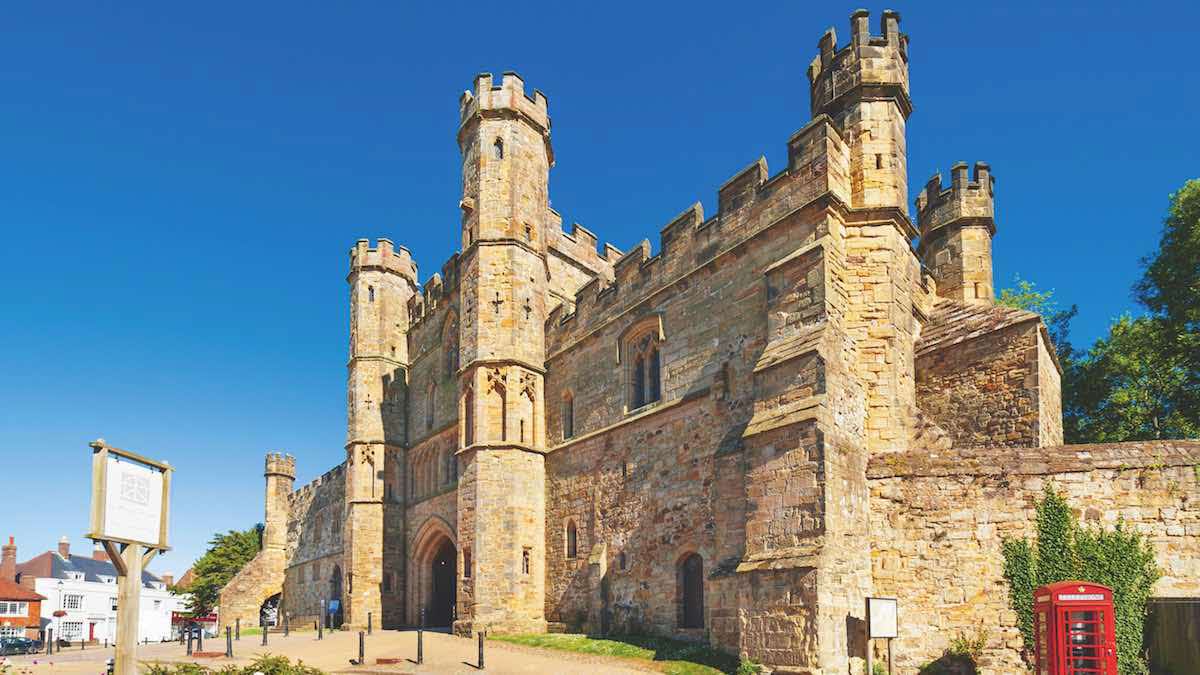 Tony Watson/Alamy
The 1066 Trail, which stretches from Pevensey (where the French landed) to Rye, passes immediately by the play area of the Club campsite. There's no need to be a history buff to enjoy the walk, which heads through a hilly countryside in every shade of green. Records suggest that, after the battle, King William followed the Kent coastline as he advanced on London, but this tour heads north-west instead to a Certificated Location site with five-star reviews. Club members rave about the immaculately kept pitches and warm welcome at Hammonds Green Farm, where chickens provide fresh eggs for campers.
Nearby, the River Ouse makes its leisurely way through three lakes landscaped by Capability Brown within the 250-acre Sheffield Park and Garden. When puffs of steam rise through the trees, it's a sign that the heritage locomotives of the Bluebell Railway are running. If the trains and platform seem familiar, it's probably because they have appeared in everything from Downton Abbey to the Wonder Woman film.
There are routes of differing speeds to cross the High Weald AONB from East Sussex to Kent, depending on touring timescales and your appetite for contours. If the whole day is yours, a stop at Bewl Water offers the opportunity for a pretty, 12½-mile, traffic-free walk or ride around the reservoir.
Pushing on, Tanner Farm Park AS sits with Royal Tunbridge Wells to the west and Maidstone to the north. Footpaths radiate from the site through orchards, although the fruit of the vines at Chapel Down may be of greater interest for some. The 25-acre vineyard produces award-winning still and sparkling wines. Tours are available, followed by tutored tasting sessions.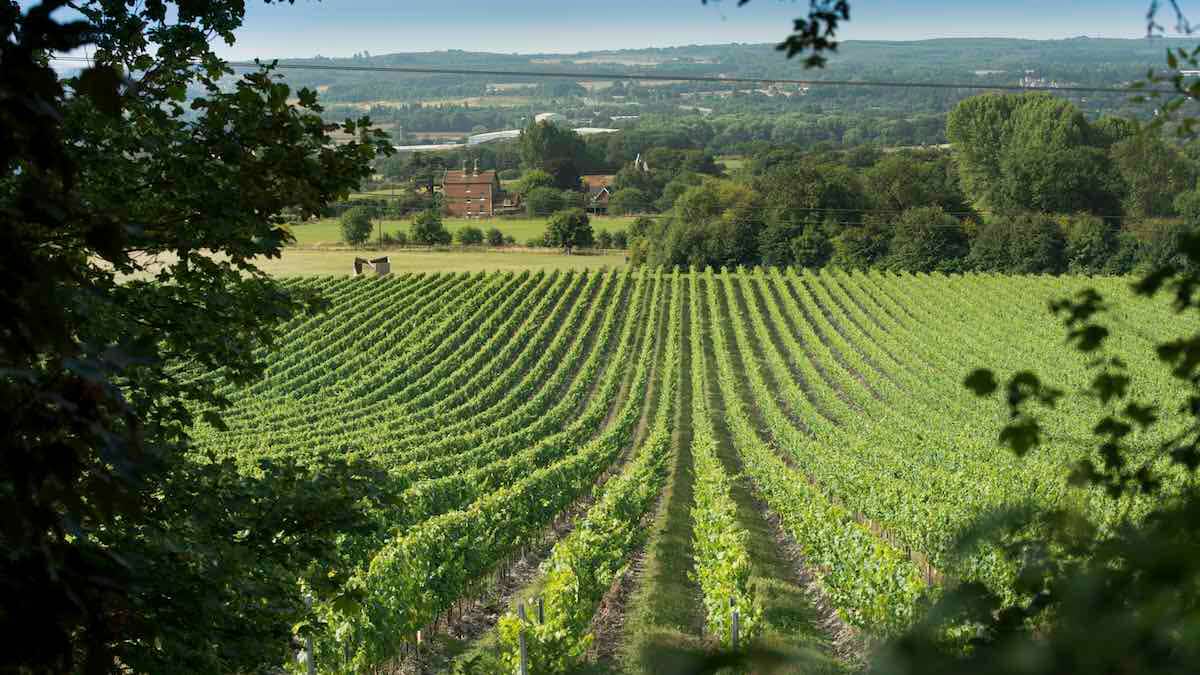 Go to Tanner Farm Park Affiliated Site
Kent is known as the Garden of England, and visits to Sissinghurst Castle Garden, Great Dixter and Pashley Manor reinforce that label magnificently. Changing with the seasons, Pashley Manor segues colourfully from its famous display of 35,000 tulips in spring, to the blooming of more than 100 varieties of rose in June's Rose Week, and then Dahlia Days in September.
Colours abound, too, a few miles to the north at Highlands Park CL, where the pitches occupy an apple orchard. The site's hilltop position overlooks the pretty village of Yalding, where lush meadows flank the rivers Beult and Medway. Keen fishermen, however, will find their attention drawn to neighbouring Mouse Hole Lakes, where specimen carp patrol the waters. For non-anglers, the cheeky-looking llamas and eye-catching terraces of oast houses at the nearby Hop Farm may provide more appeal – as well as Sir Tom Jones, who has a concert scheduled here for 4 July.
It's not unusual to see classical concerts, complete with fireworks and Spitfire flypasts, at Leeds Castle, which is less than two miles from this tour's next stop, Bearsted Club site. The Norman castle, built during the reign of William the Conqueror's son, is the former fortress of six medieval kings and queens, including Henry VIII and his first wife, Catherine of Aragon, and has become one of Britain's top attractions.
From the outside, Leeds Castle looks every inch a Hollywood stronghold yet there's so much more to it for visitors to enjoy, including a bird of prey centre with regular falconry displays, crazy golf, an adventure playground and 500 acres of stunning gardens and parkland.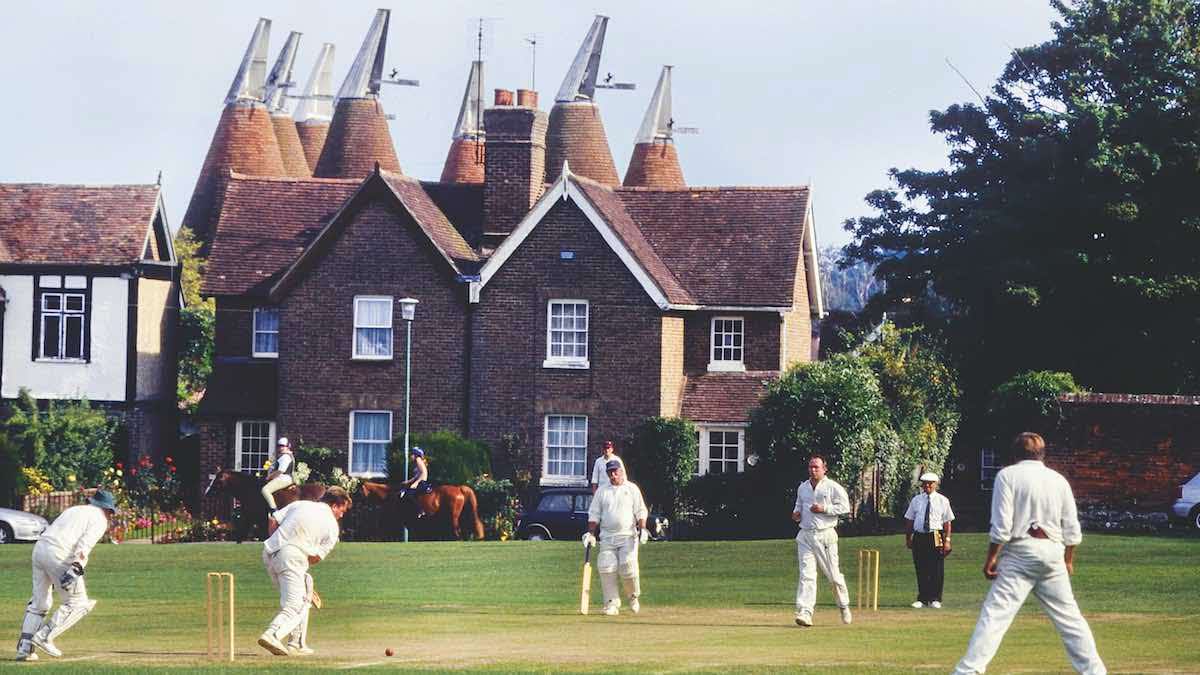 parkerphotography/Alamy
For a more low-key way to spend a summer afternoon, it's hard to beat sauntering into Bearsted village to watch cricket on a green overlooked by timber-framed dwellings and oast houses. Sports fans might like to know that this is the pitch where Alfred Mynn pioneered overarm bowling.
If Bearsted is the quintessential English village, the next stop on this south-eastern tour represents Britain as a buzzing, multicultural melting pot – London.
Pitched beneath the oaks and sweet chestnuts at Abbey Wood Club campsite, it's hard to believe this is the capital city. Somehow the site creates an island of calm despite the 24/7 urgency of life beyond its gates.
Go to Abbey Wood Club campsite
A five-minute walk leads to the local train station, from which London Bridge is half an hour away (the completion of Crossrail will make the journey even quicker), while river taxis provide a more scenic route into the city centre. It's even possible to cycle into London away from traffic, through the park on Abbey Wood's doorstep, along the Ridgeway trail and then on to the Thames Path.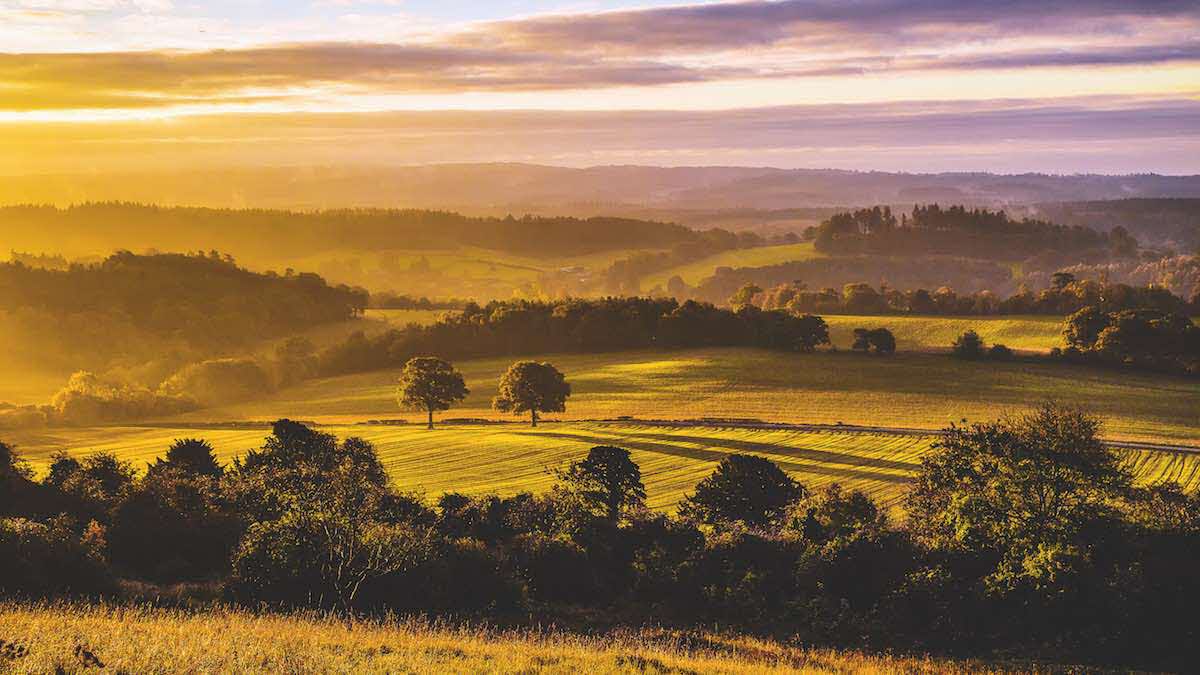 BenuDatta/Alamy
Next stop is Alderstead Heath in the Surrey Downs. With Merstham train station just down the road, Alderstead Heath is another ideal base for London – Victoria and St Pancras stations are around 40 minutes away – but there is such an abundance of attractions in this rolling landscape that you may choose to swerve the capital entirely.
Go to Alderstead Heath Club campsite
Pester-power will make it difficult for parents to resist the call of Chessington World of Adventures, where adrenaline-filled theme park rides rub shoulders with lions, tigers and gorillas. However, these days I'm more interested in places like the Wildlife Garden at RHS Wisley. This new space at RHS Hilltop (within Wisley), which opens in June, is dedicated to demonstrating how plant diversity in our gardens can support wildlife such as beetles, bugs and butterflies.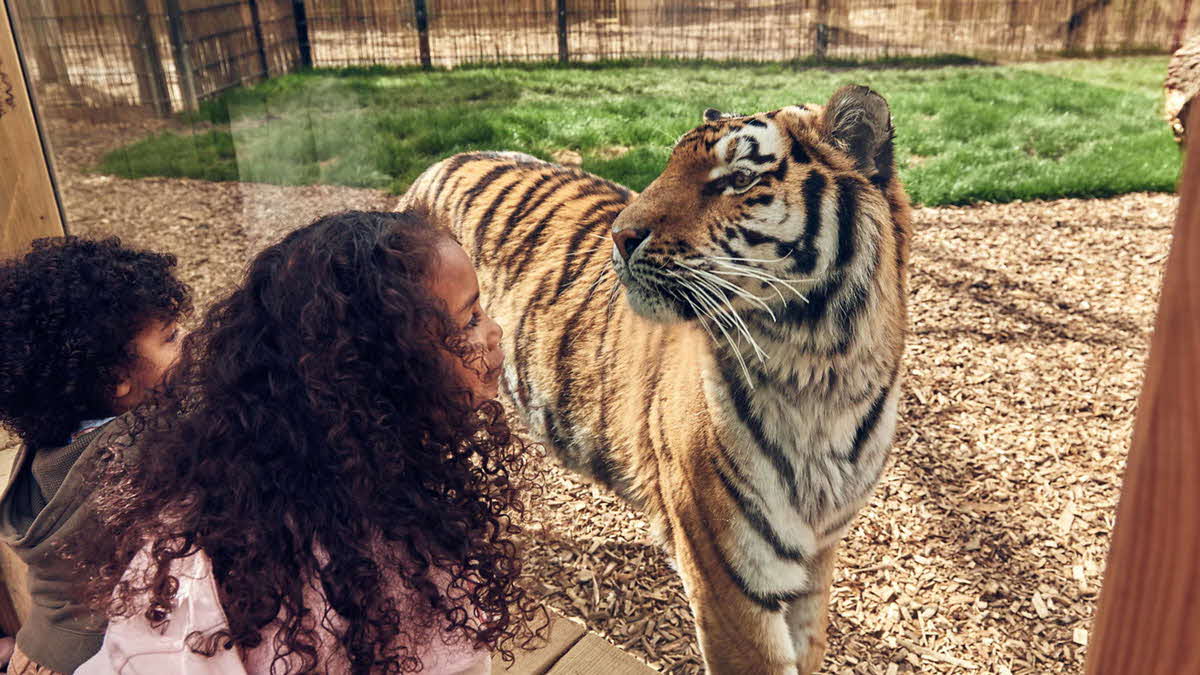 Chartwell – Sir Winston Churchill's family home for 40 years from 1922 – stands in impressive grounds 14 miles to the east of Alderstead Heath, and offers a fascinating insight into the daily life of Britain's wartime leader.
Every tour deserves a champagne ending, and this giant loop around the south-east ends with real sparkle at Denbies, a vineyard in the Surrey Hills. You can walk for miles along the footpaths that thread through the vines with views more akin to the South of France than England, before the shop provides a chance to buy some very fine white wines. A chilled glass of Surrey Gold seems the perfect way to toast a tour that followed the road less travelled.