The châteaux of the Loire Valley
The châteaux of the Loire Valley
Heidi Fuller-Love visits a series of decadent châteaux as she follows the trail of the River Loire through the pretty valley to the Atlantic coast
By Heidi Fuller-Love | 28 January 2020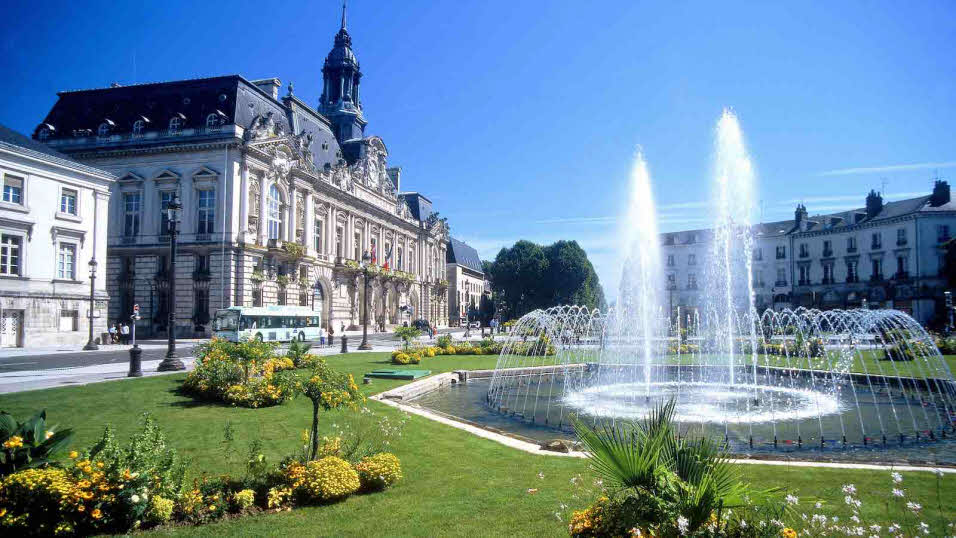 The Loire Valley has a huge number of fascinating châteaux to visit
We embarked on a week-long trip that would take us through France's château-packed Loire Valley to the beach-lined Atlantic coast.
The Loire Valley is, of course, renowned for its castles, and our first campsite, Le Château de la Rolandière, is a vast shaded park set around a pretty little Napoleon III-era stately home. It made a comfortable base from which to explore some of the best fortresses and palaces in the area.
Go to Le Chateau de la Rolandiere
First on the agenda was Blois. This elegant, red-brick château – home to no fewer than seven kings and 10 queens – was built between the 13th and 17th centuries, so it's a wonderful hotch-potch of different architectural styles.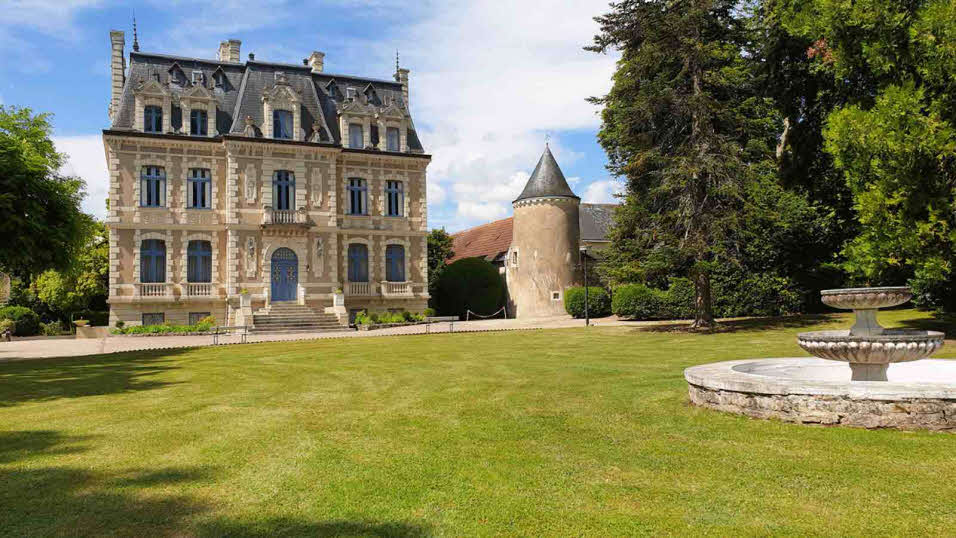 The impressive stately home at the heart of Le Château de la Rolandière campsite
It's difficult to miss the dragon opposite the castle, which pops its six heads out of a set of windows every half-an-hour. This fearsome beast belongs to Blois' House of Magic, dedicated to the 19th-century inventor and conjurer, Jean Eugène Robert-Houdin, who once lived in this high-fronted abode. The museum is packed to the rafters with interactive exhibits; there's even a small theatre where you can watch a magician at work.
The following day we headed deep into the heart of the Loire-Anjou-Touraine Regional Nature Park, driving through dense forest where it was easy to imagine French kings galloping in hot pursuit of wild boar. A clearing in the trees revealed Saumur, topped by its 14th-century limestone castle, on the south bank of the Loire.
Looking over the River Loire to the town of Blois with its impressive châteaux
To the south-west lies Thouars, where the 17th-century Château des Ducs de La Trémoille watches over a bend in the sluggish, tea-coloured Thouet River. Sadly, the castle is only open for visits once a year, so we spent our time exploring the winding streets around it, finding Place Saint-Médard with its ancient half-timbered houses and 12th-century Prince of Wales Tower, which was once a prison for salt smugglers.
On our final day in the Loire Valley we drove along roads fringed with apple orchards, to the Royal Château of Amboise. This magnificent castle was once a focal point of the flourishing Renaissance art scene and Leonardo da Vinci is buried here. The house where he lived at the Château du Clos Lucé is now a museum exhibiting models of the various machines he invented during his lifetime, along with a copy of the Mona Lisa that he painted while in residence.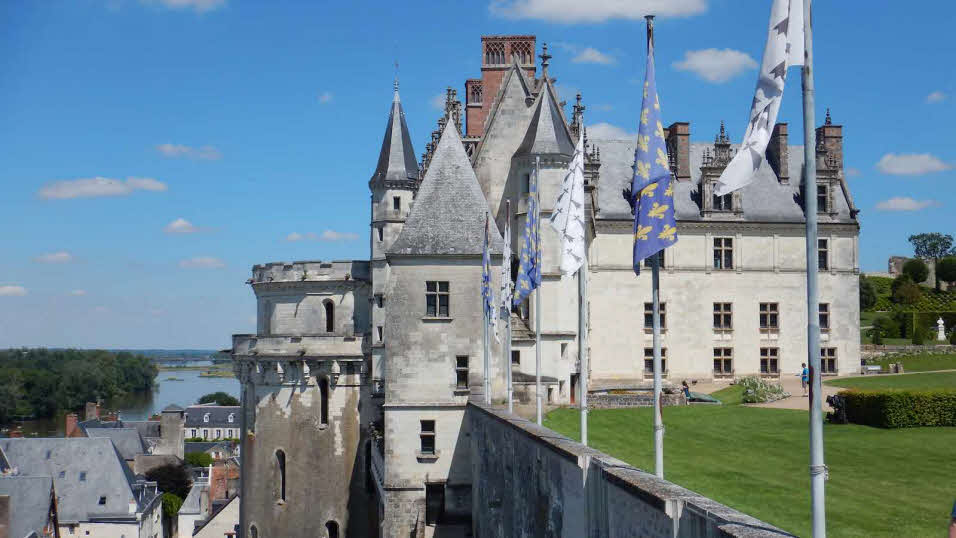 Leonardo da Vinci is buried at the Royal Châteaux of Amboise
We had dinner that evening in L'Auberge Jeanne d'Arc in the tiny hamlet of Sainte- Catherine-de-Fierbois, where Joan of Arc is said to have spent the night on her way to the Siege of Orléans.
We then headed for the Marais Poitevin, a 970km-long network of canals, dykes and meadows, better known locally as France's 'Green Venice'. An hour's drive inland from the west coast, this region is the country's second-largest wetland (after the Camargue) and yet very few people know about it. Turning off before Niort, we were soon surrounded by flatland dissected by glittering waterways and polders planted with poplar trees, where storks had built their tyre-sized nests.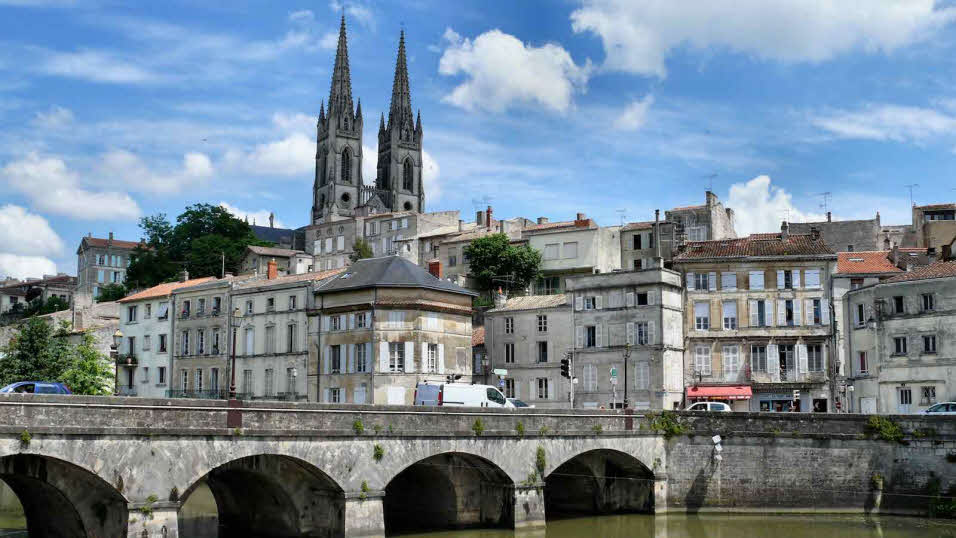 The town of Niort
With its ornate iron bridges and brightly- coloured punts, the capital, Coulon, is like a bite-sized version of Venice. Renting one of the flat-bottomed boats, known as 'plats', we spent an hour splashing about on the mirror-green water.
Our last destination was Camping Bel, a small campsite on the Atlantic coast. From here we made day trips to laze on lovely sandy beaches at Châtelaillon-Plage and to visit La Rochelle's museums, historic buildings and aquarium.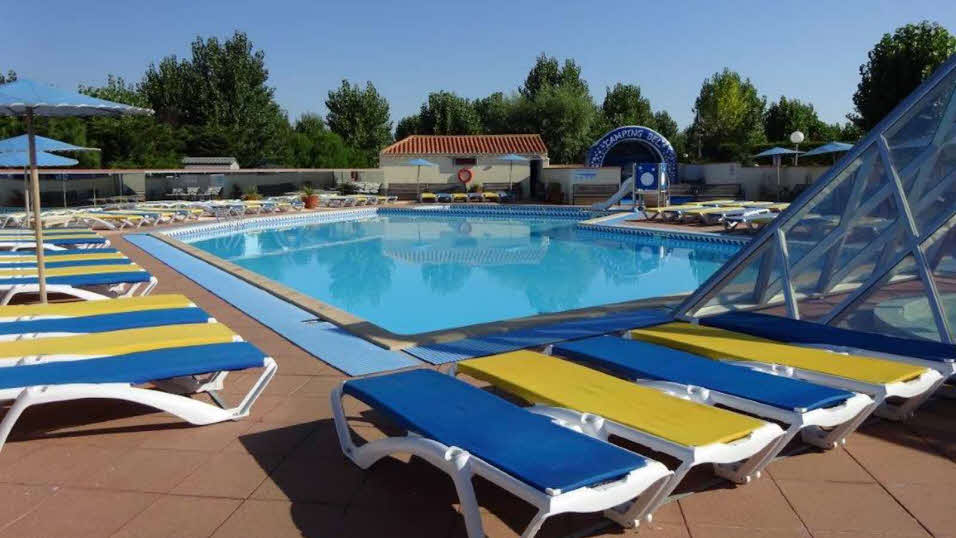 The swimming pool at Camping Bel
For our final jaunt we took the boat across to Île de Ré. Flat-as-a-pancake and ideal for cyclists, you can ride to the island's grim 17th-century citadel, where notorious criminal Henri Charrière – alias 'Papillon' – was held. We also pedalled to the Lilleau des Niges nature reserve to spot kestrels and other wildfowl.
Sipping the local pineau at the terrace of La Bazenne, a chic crêperie in the trendy resort of Les Portes-en-Ré, made a for fine end to the trip.