A week in Provence
You may not have a whole year to enjoy the delights of Provence but you can still pack in plenty during a seven-day tour of this wonderful region, as Heidi Fuller-Love found out.
By: Heidi Fuller-Love | 24 September 2019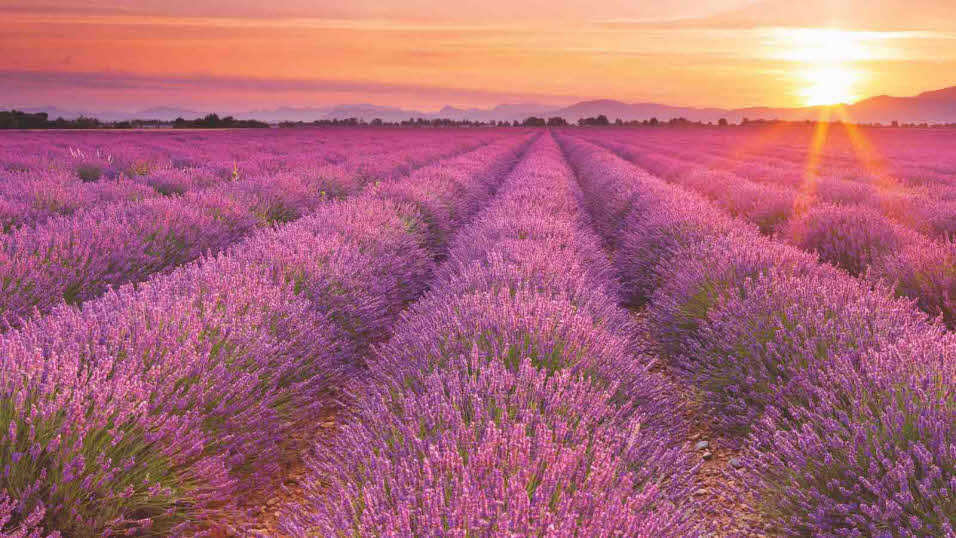 Sara Winter/Alamy
Provence – that glorious region in south-eastern France that stretches from the lower Rhône to the Italian border – is one of those places you simply must visit at least once in a lifetime.
Time it right and you'll see the region's stunning purple lavender fields (roughly mid-to-late June to early August), but the first landscape we encountered was completely different: marsh-lined roads took us to the fortified town of Aigues-Mortes, on the fringes of the Regional Nature Park of the Camargue.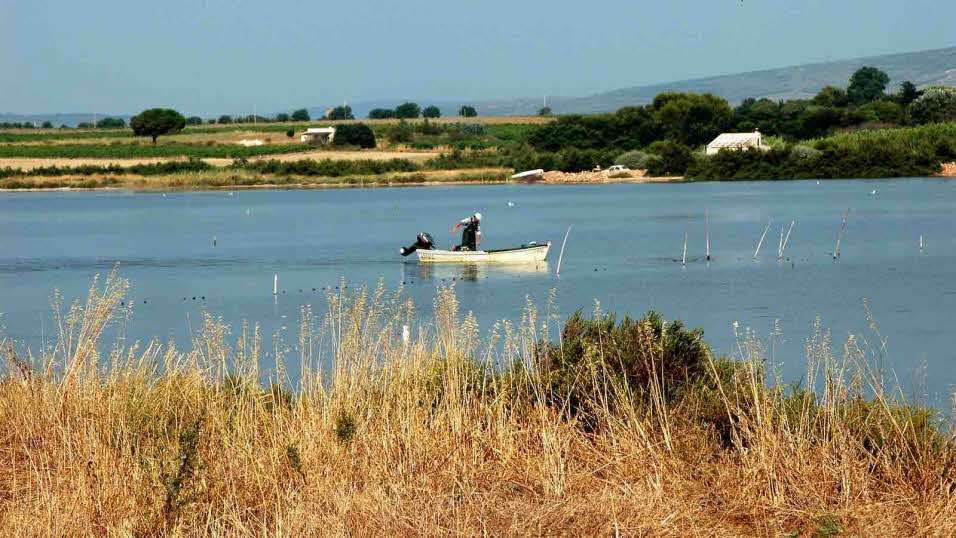 The pretty landscape of the Regional Nature Park of the Camargue
Founded in part by Louis IX in 1240 as a base for troops bound for the Holy Land, Aigues-Mortes is an architectural gem. We spent a lazy morning wandering the ramparts, admiring heat-hazed views of the Camargue salt flats, which shimmered with pink clouds of pretty flamingos that honked like geese. Reluctantly leaving this pretty medieval city, we drove through lush countryside studded with white horses, black bulls and a bright green patchwork of rice fields, to the city of Arles.
Arles was the inspiration for many of Vincent van Gogh's most dramatically colourful pictures – he only lived in the town from 1888 to 1889 but still managed to produce some 300 paintings and sketches. Sadly, none of his works are kept here but the city's Vincent van Gogh Foundation occasionally hosts temporary exhibitions. Seeking the spot where the famous Dutch post-impressionist created The Yellow House, we visited Place Lamartine. We then strolled out to see the place by the river where he painted Starry Night Over the Rhône; and even paid a visit to the hospital, now the Espace van Gogh, where he was committed after cutting off his left earlobe in December 1888.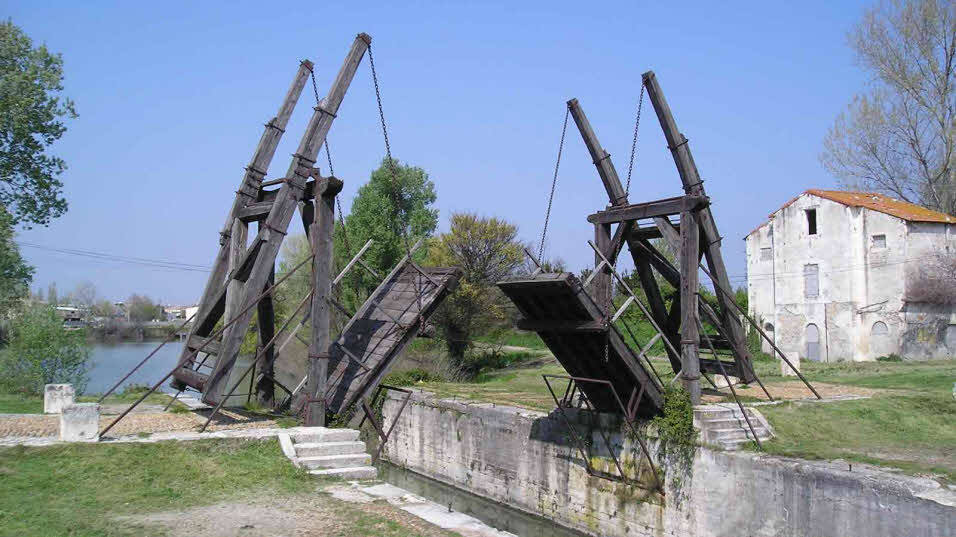 The Langlois Bridge in Arles which was the subject of numerous paintings by Van Gogh
After our Van Gogh tour, we stepped back a few millennia into Arles' stunning amphitheatre. Built in 90AD, it was modelled on Rome's Colosseum and could hold a whopping 20,000 people.
Moving onwards, the D17 road took us from Arles through the Alpilles Natural Regional Park and then on to Nîmes to photograph the astoundingly well-preserved Maison Carrée (a Roman temple that looks as if it was built yesterday) and picnic on a warm rock beneath the magnificent Roman Pont du Gard bridge.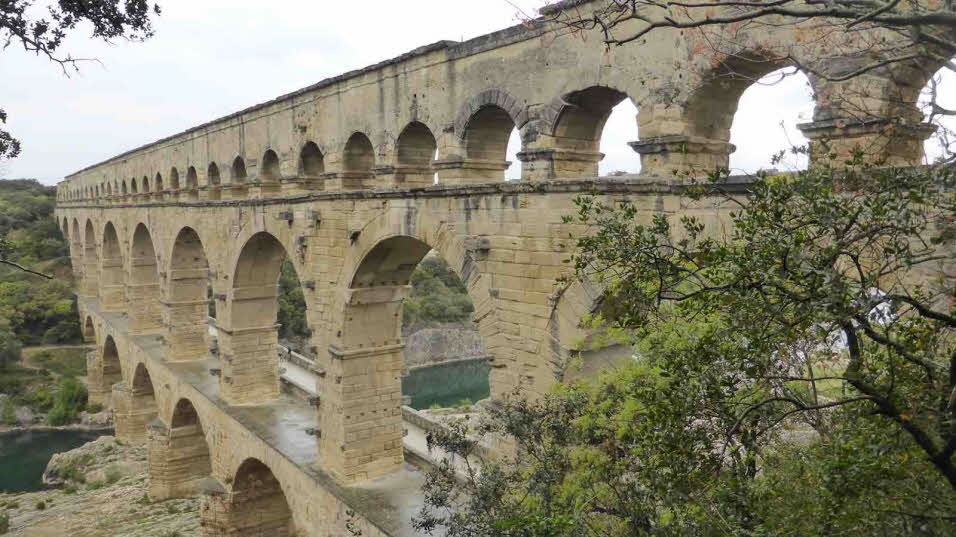 The Pont du Gard bridge in Nimes provided a perfect backdrop for a picnic
Next we headed northwards, skirting the Cévennes National Park, to Les Ranchisses campsite near Largentiere inthe Auvergne-Rhône-Alpes. With a spa and several large swimming pools, this well-equipped site surrounded by dramatic gorges and dense forest is an ideal base from which to explore the wild Ardèche region.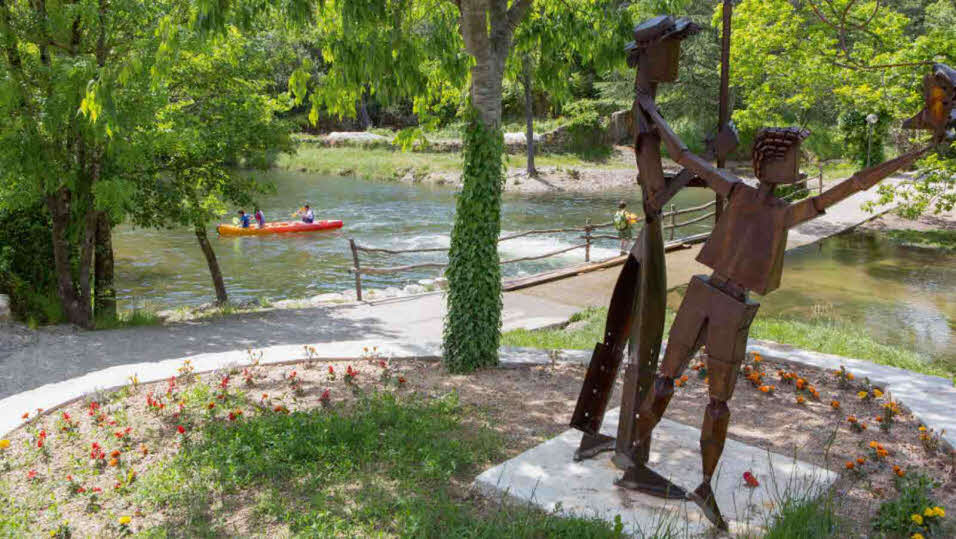 Les Ranchisses is set in a beautiful location on the banks of a small river
The following day we drove along winding roads to the Chauvet-Pont-d'Arc Cave – a cavern discovered in 1994 that houses remarkable prehistoric wall art. We were a bit disappointed to find that you can no longer visit the cave itself but there is an excellent museum.
Over the next few days we visited the lavender distillery in pretty Saint-Remèze and made the wonderful (if steep) hike to the top of Mont Gerbier de Jonc, a towering hunk of volcanic rock that offers breathtaking views over the peaks of the Massif Central.
The absolute highlight of our stay, however, was a canoe trip along the Gorges de l'Ardèche from Vallon-Pont-d'Arc. I was a bit nervous at first but it was truly thrilling. Passing beneath the jaw-droppingly beautiful 60-metre-high natural limestone Pont d'Arc arch, we wound our way through dramatic ravines and past spectacular rock formations to Châmes, where we were picked up and returned to our departure point.
Leaving Les Ranchisses, we took winding back roads toward the Haute Provence region, stopping at Montélimar, France's 'capital of nougat', to watch the almond-based goodie being made at The Palace of Sweets and Nougat.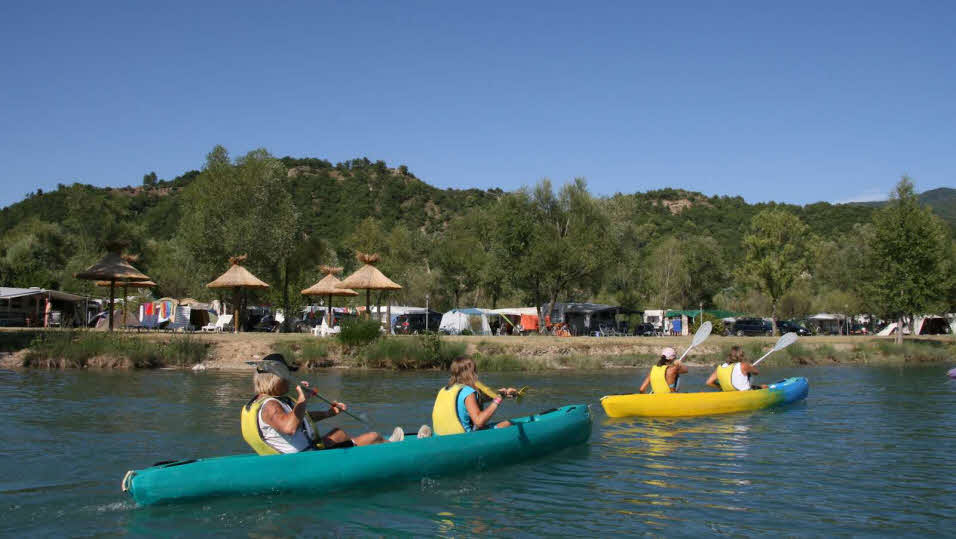 L'Hippocampe's proximity to the Durance river means it is an excellent base for canoeing
With panoramic views of the surrounding foothills, L'Hippocampe site, close to the Durance river in Volonne, is an excellent base for those wanting to explore Haute Provence.
Enjoying dramatic views from steep and winding roads we drove out to visit the spectacularly picturesque village of Sisteron, known as 'the pearl of Haute Provence', crowned by a citadel high on a rocky cliff that was once the stronghold of the Counts of Provence.
We finished our wonderful tour in Digne-les-Bains, capital city of the Alpes-de-Haute-Provence region. As well as being famed for its lavender it's also known for hot springs, and so the Thermes de Digne-les-Bains baths proved the perfect location in which to relax and reminisce about a remarkable holiday.