Big European Odyssey - Montenegro
Big European Odyssey - Montenegro
Montenegro, the little country with a big heart and an even bigger array of beguiling mountains. Tucked away below Bosnia & Herzegovina, and half the size of Belgium, it's not a place many people know a lot about, let alone think of as a touring destination. Yet, having recently spent four weeks there as part of The Big European Odyssey, it's certainly somewhere that should be on people's list of places to tour.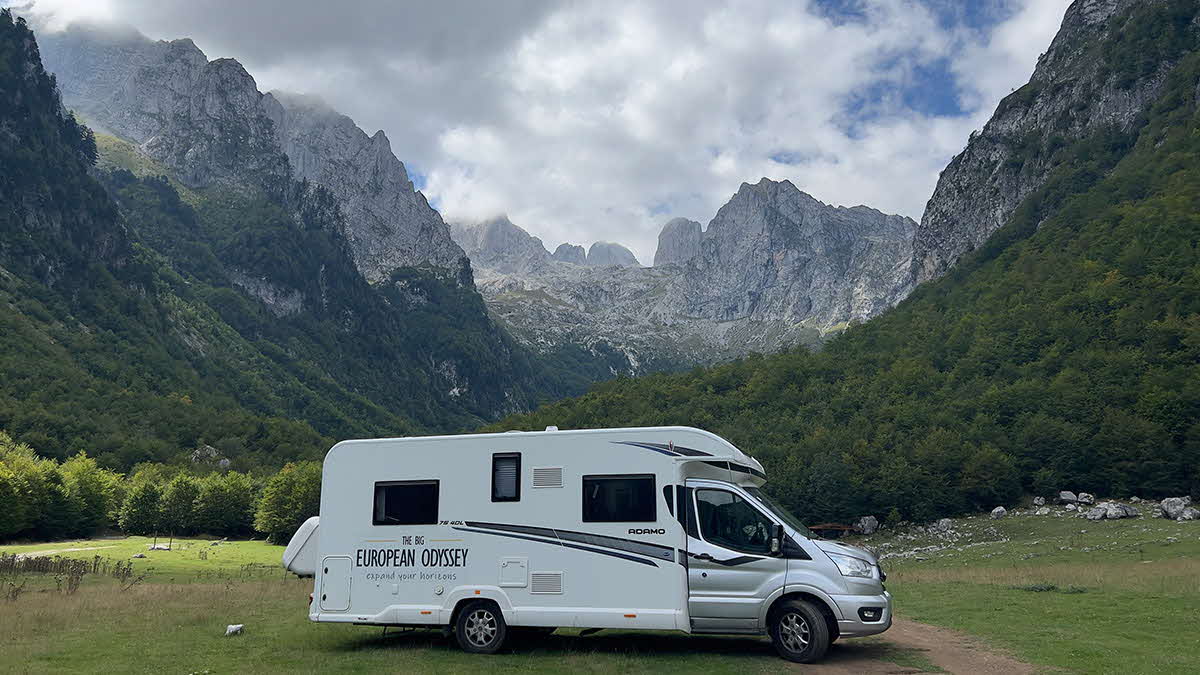 If, like we did, you are thinking that it's a long way from home, that you don't speak the language, that it might not have the level of sites and facilities you are accustomed to or that it will be difficult to travel there, then please think again. We will be the first to admit that when we left Bosnia & Herzegovina behind we were unsure of what we would find on the other side of the rickety bridge that is the border crossing into the north of the country (there's a much less rickety crossing from southern Croatia), or indeed if it would be motorhome friendly.
However, as we have found out on more than one occasion on this trip, our fears were to be unfounded. Over the course of four weeks we not only discovered that it was motorhome friendly, but that it is arguably one of the best countries we have ever toured in. Unlike Bosnia & Herzegovina, which for all of its raw beauty and places of interest lacks investment in tourism, Montenegro is geared up for people coming here to explore its many national parks, glacial lakes, countless mountains and classy Adriatic coastline.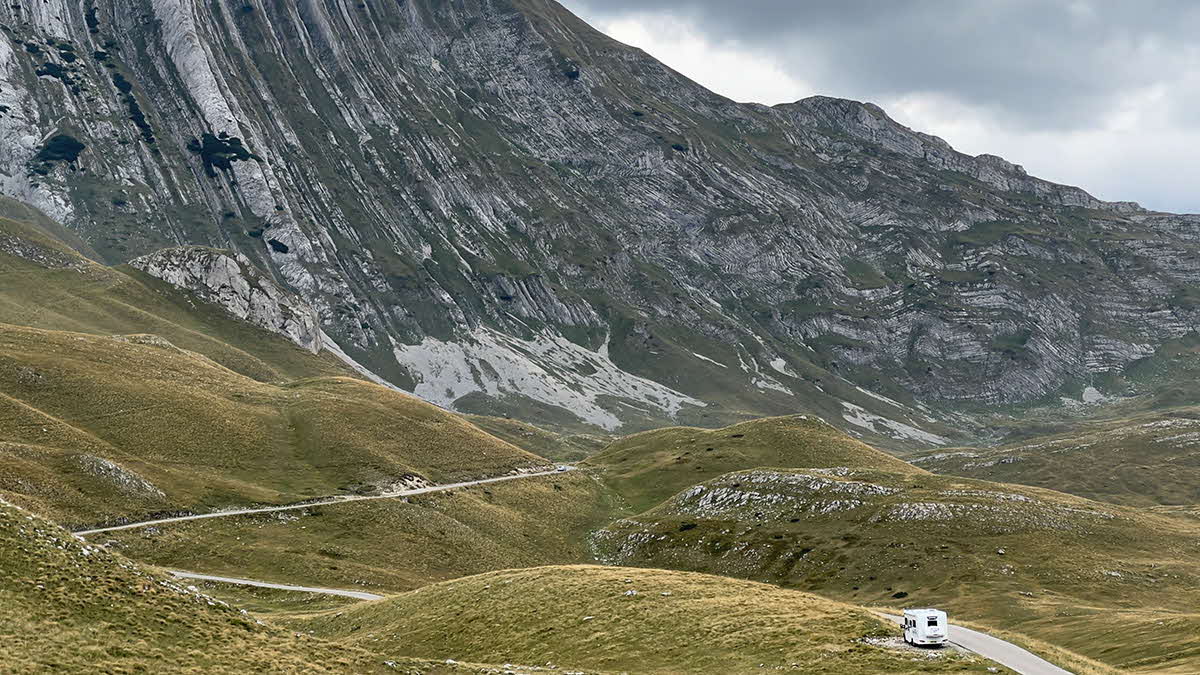 Our introduction to the country couldn't have been more dramatic given that our first port of call was Durmitor National Park, home to some of the most mesmerising mountains we have ever had the pleasure of spending time in. Running through the heart of the national park is Panoramic Road One (there are a series of these Panoramic Roads throughout Montenegro, clearly signed, allowing visitors the chance to explore the very best of the country on roads that expertly showcase the many breath-taking landscapes on offer) which climbs steadily up from the little settlement of Trsa until, eventually, it crests the brow of the climb and reveals, in all of it's staggering beauty, Prutas mountain.
With wild camping legal in most of the country, areas where you can't camp are very clearly marked, we opted to stay in the national park itself for a few days in order to savour the solitude and silence (excluding the noise which comes from two excited children eager to roam free in the mountains) on offer. In fairness most of the sites we stayed at in the mountains felt like a form of wild camping, as even though all had good, simple, clean facilities there were no pitches to speak of, rather a case of finding a spot you're happy with and setting up camp. The exception to this rule are the many coastal sites, which are all akin to sites in the UK with their designated pitches.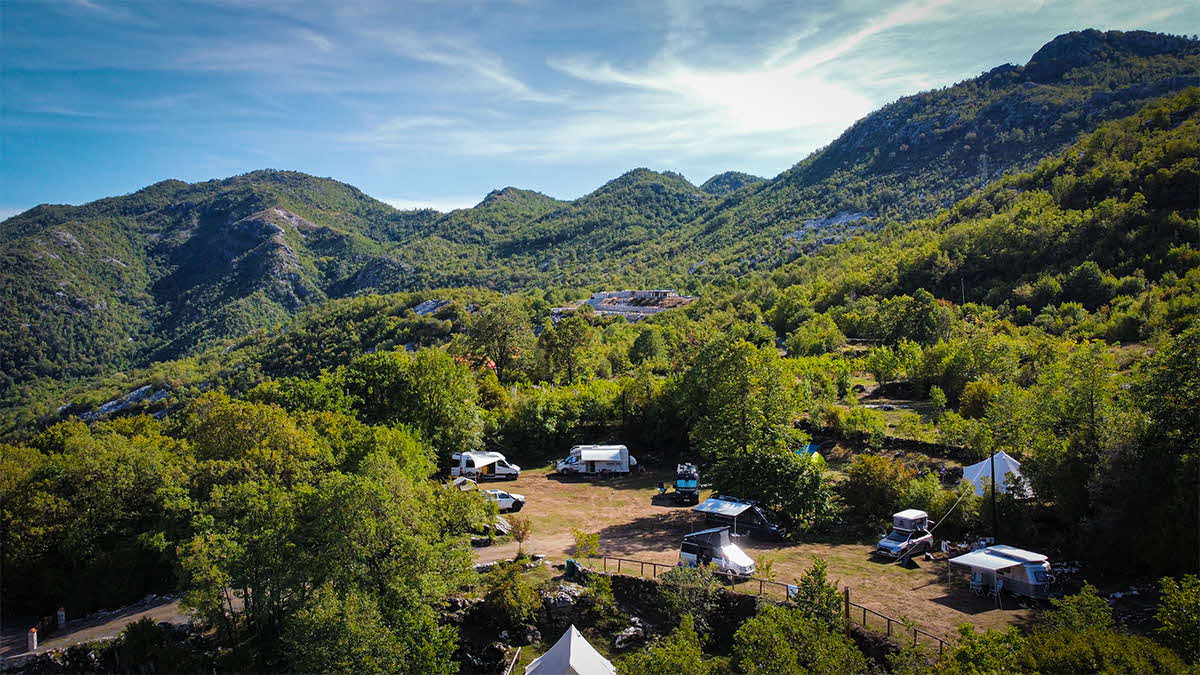 On the edge of the high mountains of the national park lies the little town of Zabljak, which caters to the numerous adventure tour company's clients who use it as a base to explore the surrounding mountains. It's from here that you can easily access Black Lake, an enchanting glacial lake that sits at the foot of Meded Peak and surrounded by thick forests of pine trees. It's one of many 'must visit' lakes in Montenegro, a list that also includes Skadar Lake, further to the south of the country, and Lake Biograd in Biogradska Gora national park.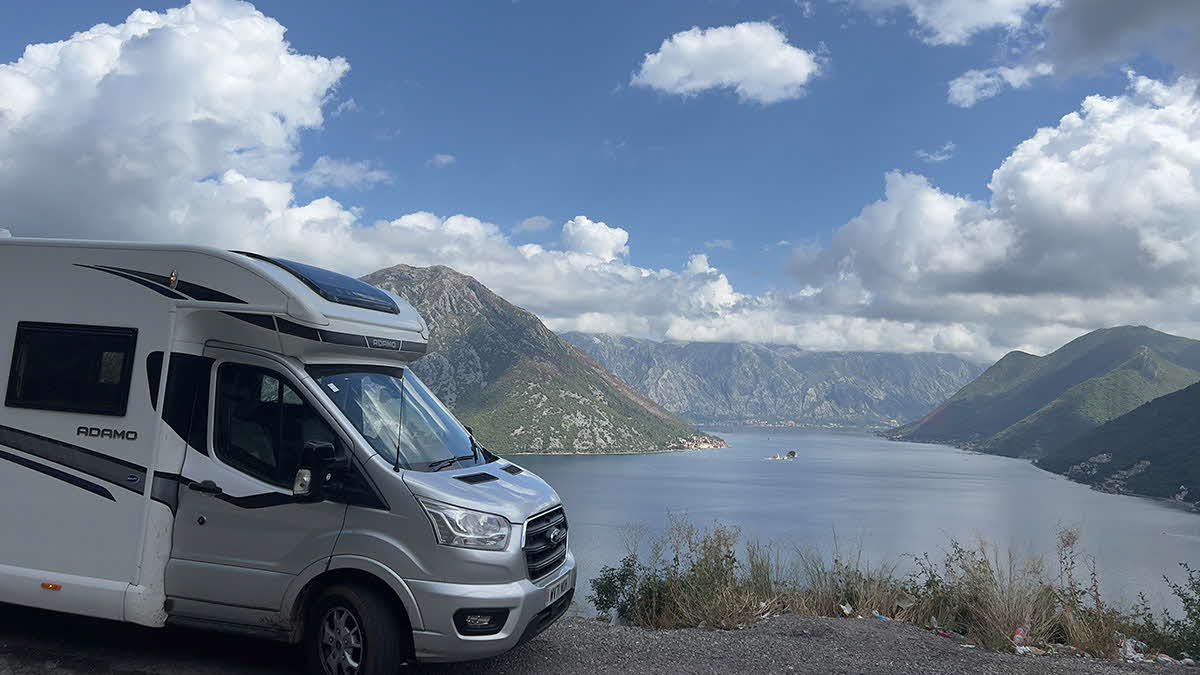 Our foray to the coast was long enough to take in a day trip to Kotor, where a visit to the old town is a must. Coming from the mountains, and a very simple existence, it was a shock to suddenly be rubbing shoulders with owners of luxury yachts and those just off the huge cruise ship that had docked on the day we were there. It was a reminder though that this is a country with so much to offer those willing to expand their horizons, from mountains, lakes and vast forests through to elegant restaurants, a rich and varied history and more than a touch of elegance.
With our love for the mountains there was only ever going to be one place to finish our time in our new favourite country, back at altitude, this time on the border with Albania. We'd seen images of a remote valley, Grebaje, in the Prokletije national park on social media and were instantly sold on trying to get there. Other than a steep section right before the end of the road to the foot of the valley we had minimal problems in our Bailey Adamo 75-4DL, and were rewarded for our efforts with a wild camping spot in the most picture perfect location, surrounded on all sides by vast peaks of rock. Prokletije is a walker's heaven, home to a myriad of trails leading into the heart of the mountains that the region is famed for.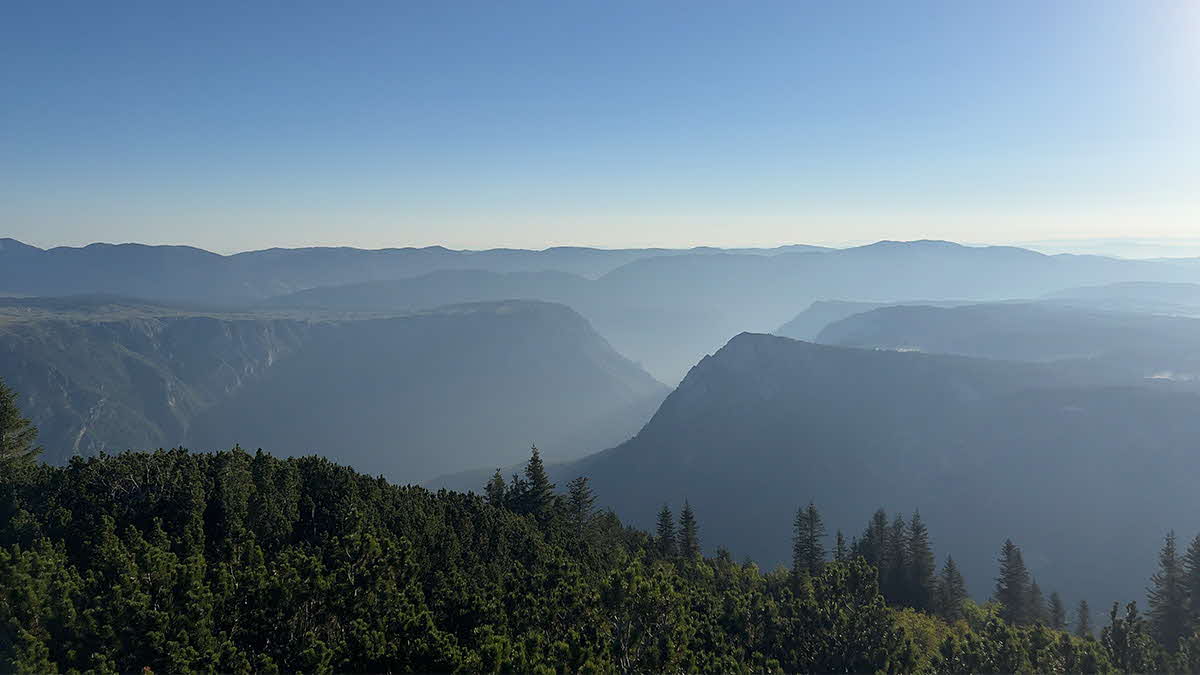 With the majority of the population speaking English, as well as Montenegrin, travel and communicating with Montenegrins couldn't be easier or more enjoyable - on the occasion we met locals who didn't speak English we had some great conversations using Google Translate. Often we can feel isolated in a country where we can't communicate, or have simple interactions with other people, but there was none of that here, instead we met some truly wonderful people, all who shared some equally wonderful stories with us, more often than not over Turkish coffee.
Despite being a small country we still didn't see everything, which was more down to our slow travel focus than anything else, but we plan to return in November to explore along the coast in more detail, and make the most of the relatively warmer weather to be enjoyed here at that time of year, before we begin our migration to Africa for winter.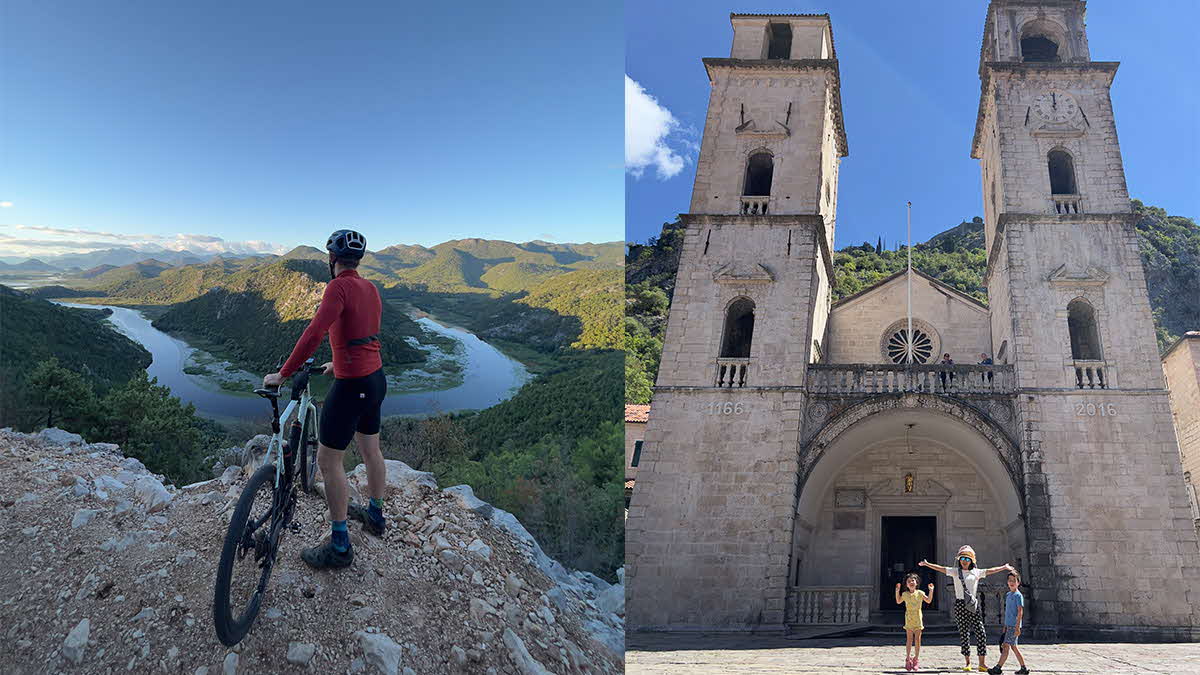 Need to Know: While Montenegro is not on the Caravan and Motorhome Club European Network you can travel there with peace of mind by using Red Pennant insurance. It's worth noting that you will need temporary vehicle insurance here, we brought ours in Zabljak from Lovcen Insurance, costing €15 for 15 days, or €30 for a month. You can buy a tourist SIM card with 500GB of data that costs €15 and lasts for thirty days. The currency used is euros, fuel worked out at around £1.40 a litre for diesel and there are ample supermarkets stocking everything you'd expect to find back at home. If all you do is stick to the Panoramic Roads and find campsites on those routes, you can't go wrong.
You can follow our adventures on Instagram (@marcusleachglobal and @our.roaming.odyssey) and on Twitter (@MarcusGLeach) where we will be happy to answer any questions you might have as well.