Take the trip of a lifetime in South Africa
Take the trip of a lifetime in South Africa
With three tours across seven countries, make your next trip a holiday to remember with a visit to Southern Africa!
South Africa boasts a whole host of diverse cultures, landscapes and wildlife for you to discover, all from the comforts of your own home away from home. Our motorhome tours are all guided by experienced, local tour hosts and start from £3,549* per person.
Discover a rich culture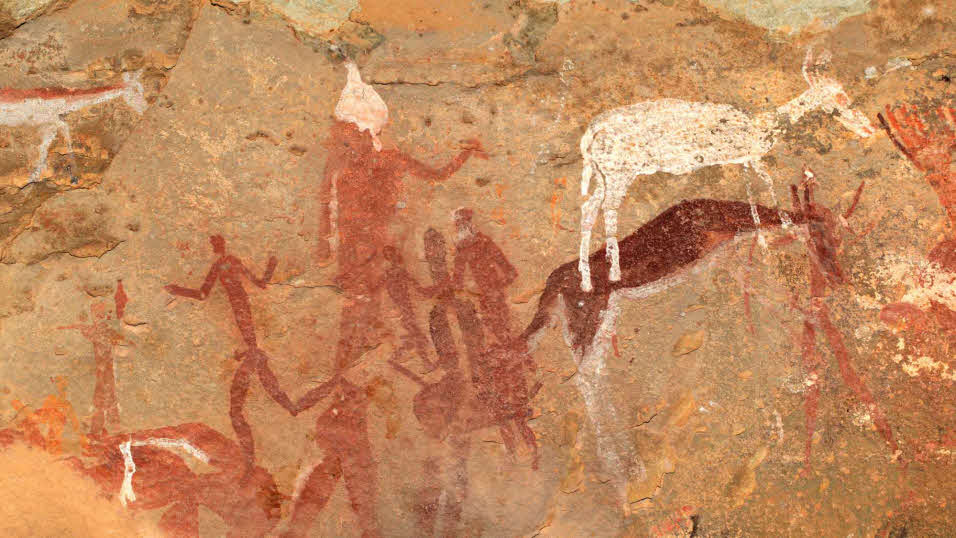 South Africa, known as the Rainbow Nation for its variety of people, languages and cultures, is top of the list for those looking for an unforgettable getaway. Johannesburg offers cultural exploration, its Soweto Township once being home to Nelson Mandela and Desmond Tutu. Other Soweto experiences include the Apartheid Museum and Constitution Hill, both recounting the efforts to end segregation in South Africa.
In Namibia, a visit to the UNESCO World Heritage Site of Twyfelfontein is a must, where you can view the rock engravings and paintings left by ancient tribes.
The small Botswanan town of Ghanzi is sometimes referred to as the 'Capital of the Kalahari'. The Ghanzi area has a number of lodges that focus on cultural tourism as well as wildlife viewing - here you can experience the fascinating world of the San Bushmen as they explain to you how they forage, hunt and find water in this harsh environment.
Best tours for culture:
Marvel at the weird and wonderful wildlife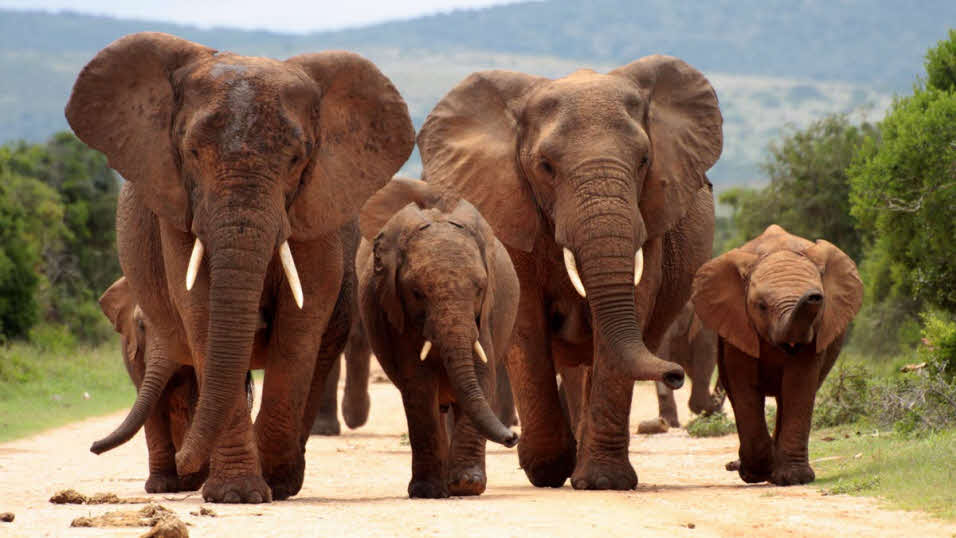 Kruger National Park, one of the world's largest game reserves, is home to over 500 bird species and 130 mammals, including the famous Big Five – lions, leopards, buffalo, rhinos and elephants. With over 7000 square miles of parkland, Kruger National Park includes Phalaborwa Safari Park, Manyeleti Game Reserve and Sabi Sands Game reserve to name a few.
Not to be missed is iSimangaliso Wetland Park World Heritage Site. Situated on the Zululand coast, you'll be close to exciting marine life and the Eastern Shores Nature Reserve.
Etosha National Park in Namibia is unique in Africa - the park's main characteristic is a salt pan so large it can be seen from space, yet there is abundant wildlife that congregates around the waterholes giving you almost guaranteed game sightings. As the sun goes down, Etosha comes into its own with the gently floodlit watering holes on the edges of the campsites offering a spectacular view of the animals that come to drink there.
Best tours for wildlife:
Enjoy the diverse landscapes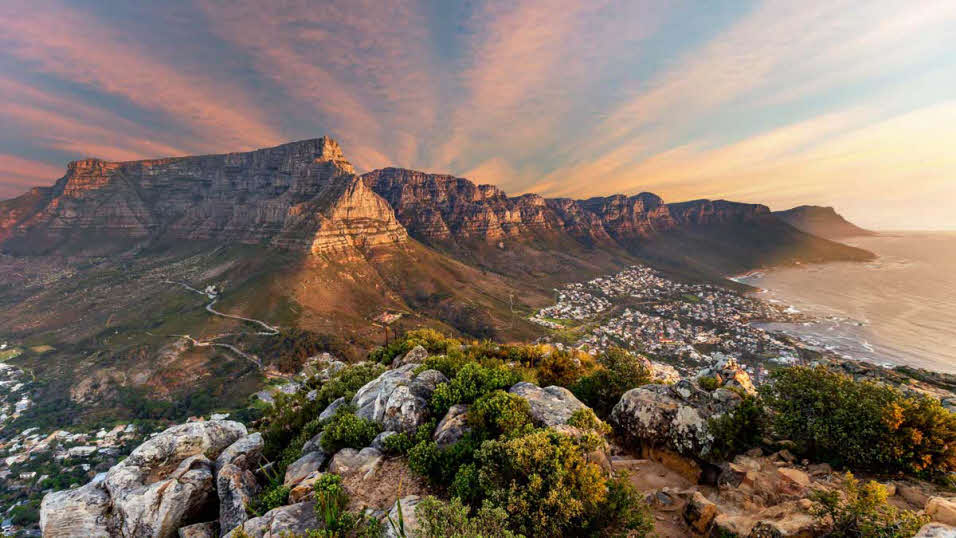 We definitely recommend visiting Table Mountain in Cape Town for unparalleled views across the city and down towards the Cape itself. Other options include the beaches of Camps Bay or the gardens of Kirstenbosch.
The Wild Coast stretches for over 200 kilometres along one of South Africa's most pristine, wild and beautiful sections of shoreline. The Wild Coast is renowned for its hidden coves, secluded beaches, and rolling emerald hills. Those who love peace, quiet and the great outdoors would be hard-pressed to find a better holiday destination than this scenic wilderness, while it also provides plenty of activities to keep the active and adventurous amused, including fishing, diving, and swimming.
High on the must-see list in South Africa is the Garden Route: you can't help but be seduced by the glorious natural beauty. The Garden Route's range of landscapes, vegetation, wildlife and outdoor activities includes beautiful beaches, picturesque lagoons and lakes, and rolling hills. The mountains of the Outeniqua and Tsitsikamma ranges divide the verdant Garden Route from the deserts of Little Karoo.
Not to be missed is the magnificent Victoria Falls on the border of Zambia and Zimbabwe. Known by the locals as the 'smoke that thunders', Victoria Falls is one of the seven natural wonders of the world.
Best tours for landscapes:
Call us to book the trip of a lifetime today on 01342 488 060
*Price is per person based on two people travelling together. A single supplement will apply for solo travellers.