Big European Odyssey - The Sites and Sights of Bulgaria
Big European Odyssey - The Sites and Sights of Bulgaria
Bulgaria isn't a country that readily springs to mind when thinking about overseas touring destinations, or at least it wasn't when we were planning our route for the Big European Odyssey.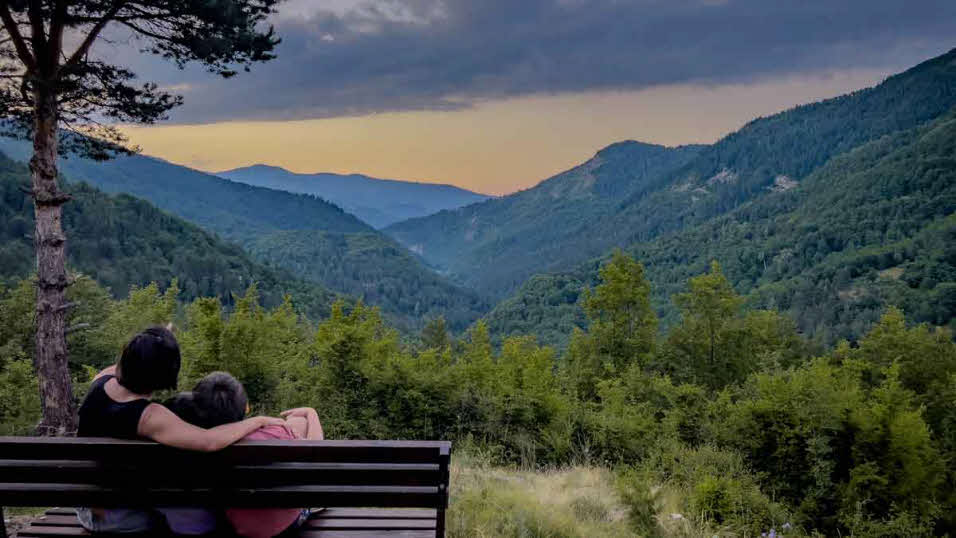 However, having spent the best part of a month there recently, during which time we were continually surprised at how good the campsites were, as well as how beautiful the landscapes are, it's a country we believe more people should be considering visiting.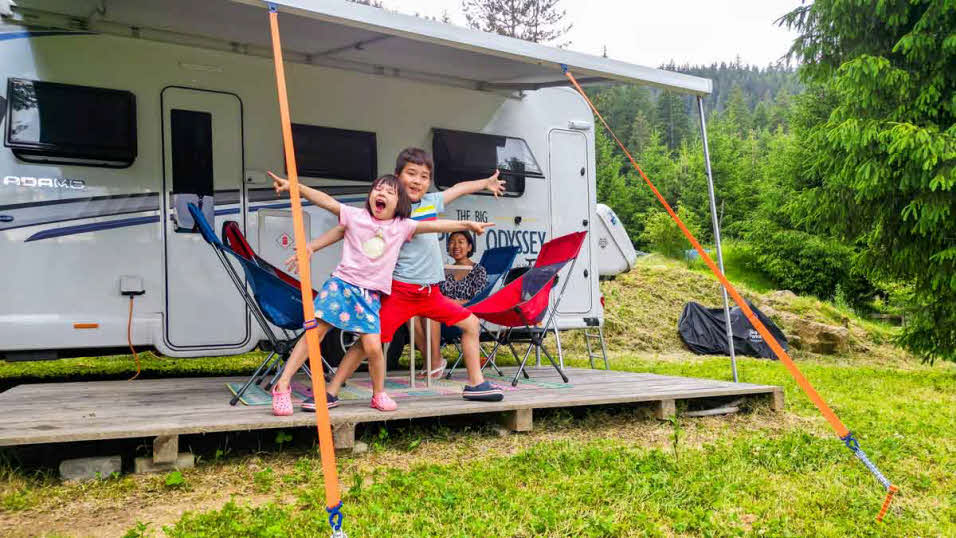 In order to help inspire others to follow in our footsteps, as well as aid in the early research side of planning your own trip, we have shared several of our favourite sites and sights from what truly is a wonderful country.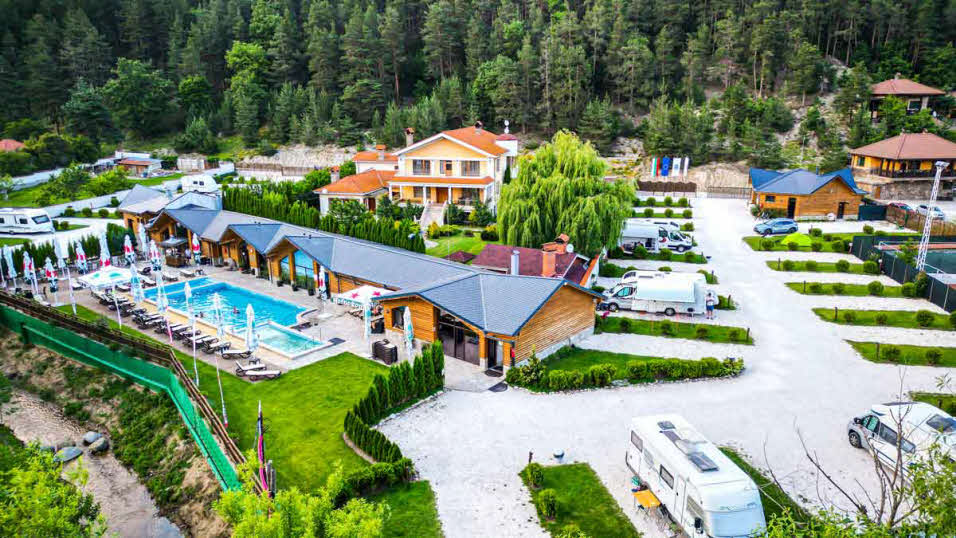 Our favourite sites
We stayed at a variety of great sites, many of which we were not expecting to be so good, making our time in Bulgaria even more enjoyable. Hopefully most (maybe all) of these will be featured by Alan Rogers Guide in the coming months.
Velingrad Thermal Spa: this is, without doubt, one of the best sites in all of Bulgaria. While fairly small, it has 30 fully serviced hard standing pitches, it is of the highest standard. Add in the fact that for the price of the pitch (€40 a night) that you get full access to the thermal spa that it is built around and it's easy to see why the vast majority of those that stay here do so for at least a few extra nights than intended. Nearby Velingrad is well worth exploring as well, easily reached by the footpath that runs behind the site into town.


Glamping Alliance: tucked away behind a hotel on the outskirts of town this site is the perfect base for a weekend exploring Plovdiv's many delights. While lacking a little in character it is new, clean, has everything you need from a site and is state of the art. When you book your pitch (via their online process) you get an account and QR code from which everything you need can be done using the many QR scanners on site. There are regular buses from the front that go to the centre of Plovdiv itself.


Veselo Selo: set on the edge of Despat Lake amongst a clearing in the forest there's something of the fairytale about this site, especially at night with twinkling lights amongst the trees. All pitches are on grass and come with hook up and water (if you're not by a water point the owners are happy to run a longer hose to your vehicle). Facilities are new and clean, and there was a small restaurant being built during our stay (June 2023).


Beach Sites: there are a large number of beachfront sites to pick from on Bulgaria's Black Sea coast, ranging from the award winning to the more primitive, all of which are good quality, it just depends what your preference and vibe is. The likes of St George are much more in keeping with sites in France and Spain, with pitches, apartments, bungalows, swimming pools and a mix of restaurants. For those seeking something a little more informal try Offshore Camp with its ad-hoc pitches selling down to the beach, food truck and kite surfing school.


Terme di Hissar: another site that utilises the power of thermal water, this time to the effect of five different pools, including two for children and a relaxation one for winding down in. Set over sixteen acres it has space for forty pitches, as well as tents, and also boasts a restaurant, ice cream parlour, bar, pool bar and a wonderful children's park area.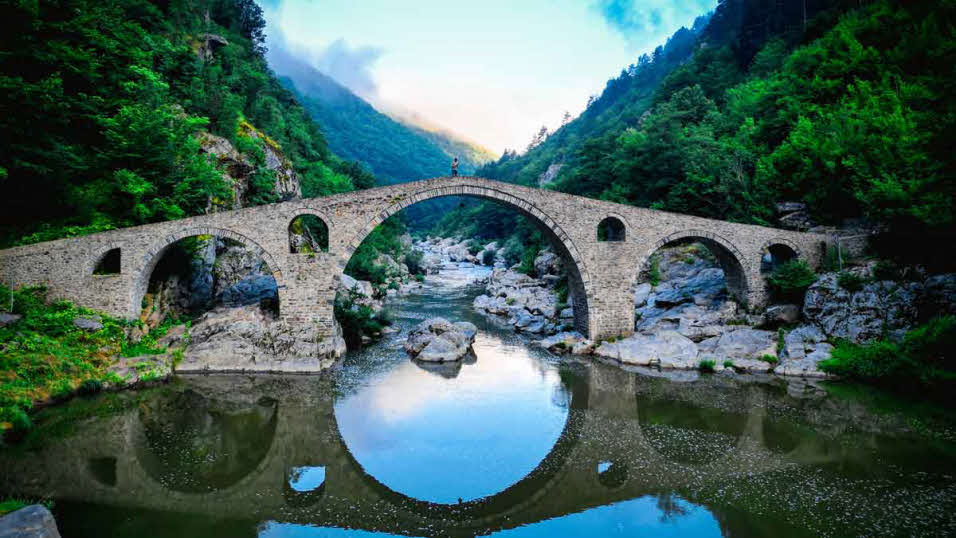 While good quality campsites give a sensor of security, knowing you will have somewhere nice to stay each night, it's what you see and do that really makes a tour. So here are our top five recommendations.
Plovdiv: in truth cities have never held much of an appeal to us on our travels, and so we were somewhat reluctant to visit Plovdiv, eventually only doing so because we'd been recommended it by a trusted friend. It didn't take long to see why people rave about Bulgaria's second city, with its alluring mix of history, culture and a culinary scene all wrapped around quaint cobbled streets and buildings from yesteryear. The highlight of all of this being the trendy Kapana neighbourhood with its classy restaurants, boutique artisan shops and infectious energy where it's easy to while away balmy summer evenings.


Pirin National Park: named after the highest mountain in Bulgaria and one of three national parks in the country, this is an outdoor lover's paradise. In the summer a hike to one of the park's glacial lakes is a must, as to is exploring on two wheels (if you're that way inclined of course), while in winter there is skiing aplenty - such are the quality of the slopes here that it's hosted several legs of the ski World Cup in recent years. Our visit coincided with the quiet period between seasons, the snow having melted and the promise of warmer months ahead. Waterfalls tumbled and rivers rumbled, fresh shoots of life sprung up all around as we tramped trails and chased butterflies, basking in nature and all its wonder.


Devil's Bridge: there's not many things that would encourage me to drive a motorhome down a ten kilometre dead-end snaking road, but this archeological wonder is most definitely one of them (and just to say the road is not that bad). Dating back to the 16th century the bridge is steeped in folklore and myth, even to this day. Stories of ghosts aside, it is an incredible spectacle and worth the small entrance fee to be able to cross its ancient cobbles to the other side and marvel and the gorge and it sits behind. Ardino, the vibrant little mountain town from which you access the Devil's Bridge, is worth exploring, with several good restaurants and a wonderful children's playground.


Yagodina Caves: At over ten kilometres long this is Bulgaria's third biggest cave, and is home to unique pearl formations, as well as some hugely impressive stalagmites and stalactites. The walk through the cave is 1.25km, taking you through a series of chambers and narrow passageways, giving a real sense of adventure. While temperatures outside can reach the mid thirties in summer it's a cool six degrees inside, so be sure to pack something warm. Upon leaving the cave head up the mountain to the village of Yagodina and take in the views from Eagle Eye lookout point.


Rila Monastery: Dating back to the 10th century and re-built in the 1800s after it was ravaged by fire, Rila Monastery is a majestic place to visit. It is one of Bulgaria's most holy sites, and also one of its most beautiful with its distinctive brickwork ensuring it stands out from other religious buildings. Those wishing to spend the night there for a full immersive experience can do so, but be sure to call ahead to arrange a stay in one of the simple rooms.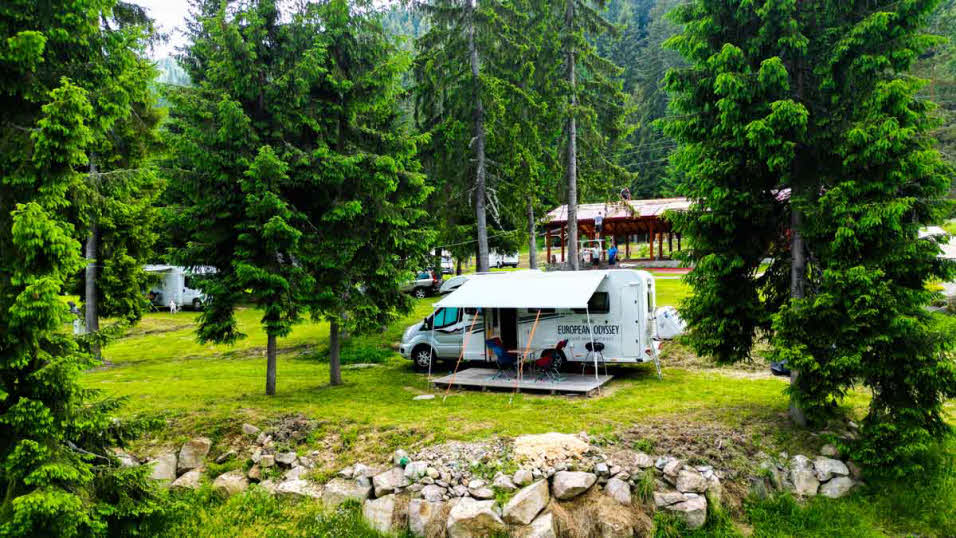 I will be sharing travel stories and plenty of practical information about touring in Bulgaria (as well as Greece) at the Motorhome and Caravan Show in October, so if you would like to know more, please come and join me at the Inspiration Theatre. In the meantime, you can follow our travels as we head through Turkey and across to Georgia over on social media. It's @MarcusLeachGlobal and @Our.Roaming.Odyssey on Instagram and @MarcusGLeach on Twitter.