Big European Odyssey - Travelling Beyond the Edges of the Club's European Network
Big European Odyssey - Travelling Beyond the Edges of the Club's European Network
There are, believe it or not, a host of wonderful countries to explore in Europe that are not (as of yet) a part of the Caravan and Motorhome Club's wider network of European sites. That doesn't mean we should not be considering extending our tours beyond the edges of the network, quite the opposite in fact.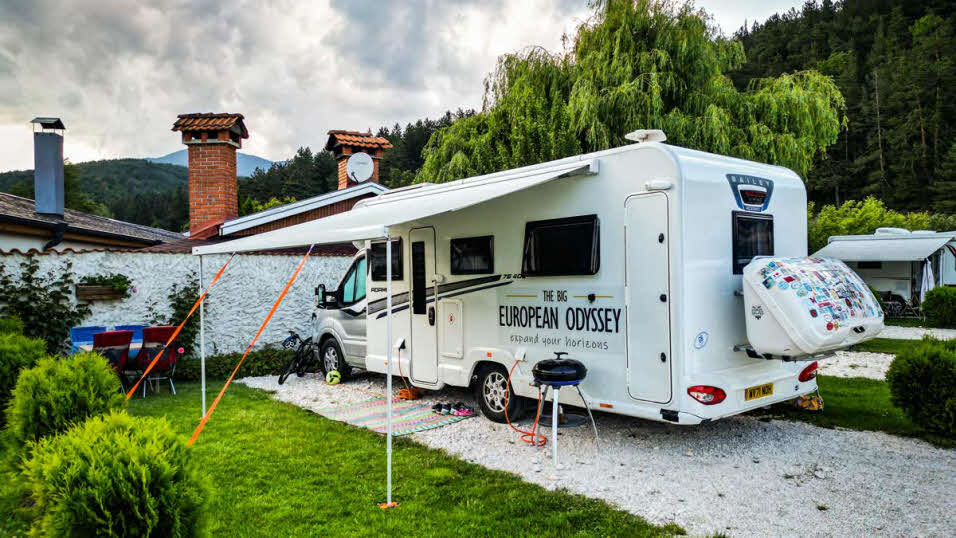 Unlike in The Lion King, when Mufasa warns young Simba he mustn't venture beyond the borders of where the light touches, we are here to tell you that you should be looking further afield, you should actively be looking past the furthest edges of all that the Club's European network covers. And, what's more, you shouldn't be worried about doing so.
Why? Because as well as the Club's extensive network there are other resources available to enable you to plan your travels, chief of which is the brilliant Alan Rogers European guidebook and website. Covering a far wider range of countries, thirty-six in total, both the guidebook and website list thousands of campsites (Over 2,500 in France alone) that are recommended based on impartially written reviews.
What's more, many of these sites can be booked directly through the Alan Rogers website. With a host of different filters built into the search facility, it is easy to narrow down your choice based on personal preferences. So, if you're after a small site in Denmark that's open all year round and has excellent hiking nearby, you can search specifically for this.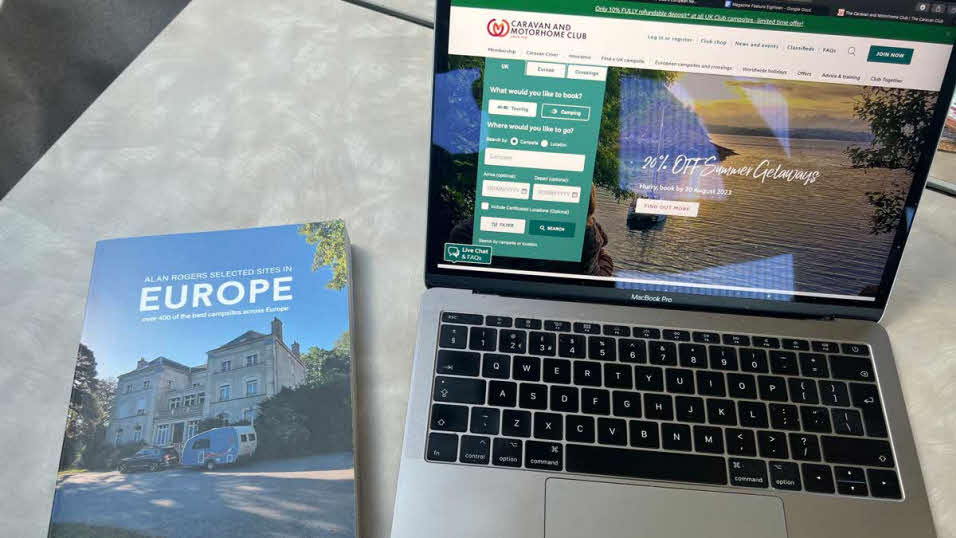 I remember when we set sail from Italy heading for Greece there was a sense of worry about where we would stay. Despite enjoying wild camping (always responsibly and respecting our surroundings) we would need campsites as well, especially having two small children to consider. That was when we first started using the Alan Rogers guidebook and website, quickly discovering that, just because it's not on the Club network, it doesn't mean that the site is not up to standard. In fact some of the sites we stayed at in Greece were amongst the best of our entire trip thus far.
That same sense of worry from Greece returned when we crossed over into Bulgaria, a country that, at least from a British viewpoint, doesn't spring to mind as a leading touring destination. However, we quickly discovered that not only is there a huge amount of natural beauty to be found there, but also a very good touring infrastructure, both in terms of campsites and several excellent rental companies - in case you're put off by the thought of driving so far to get there.
While there are only a handful of sites listed on the Alan Rogers webpage for Bulgaria, there is a brilliant resource, online and in print, thanks to Camping Bulgaria. Not only does it share suggested driving routes, but it lists all of the sites and attractions on each of those routes, making planning a tour here straightforward. Once again some of the sites here are of the highest standards, and even the more basic ones are clean and offer the essentials such as electric hook up, grey and black water and modern sanitary facilities.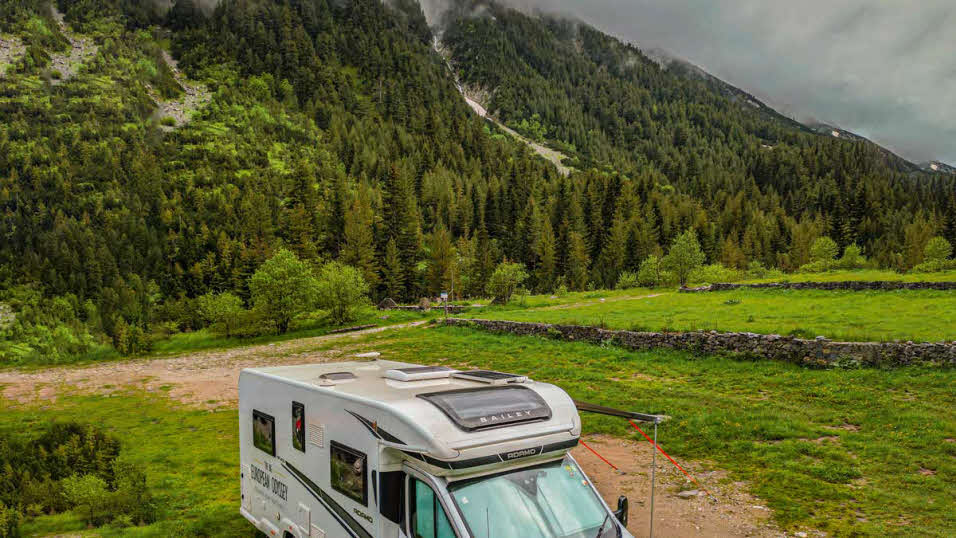 In our next blog we will share in more detail a suggested touring route in Bulgaria, highlighting some of the best places to stay, as well as what there is to see and do along the way. As for our onward journey from here we will continue east into Turkey and across to Georgia and Armenia (countries definitely not on the Club's network) where we will spend much of the summer.
You can follow our adventures on social media by following @MarcusGLeach on Twitter and @MarcusLeachGlobal and @Our.Roaming.Odyssey on Instagram.