Big European Odyssey - Back to Montenegro
Big European Odyssey - Back to Montenegro
They say that there is no better teacher than travel, and so it is, as I embrace my fortieth year, that I am realising you're never too old to learn something new about yourself. In this instance the revelation being that I have, at some stage in recent months, become a sun-seeker. What's more, this love of the sun has rubbed off on the rest of the family too, or maybe it's the other way round.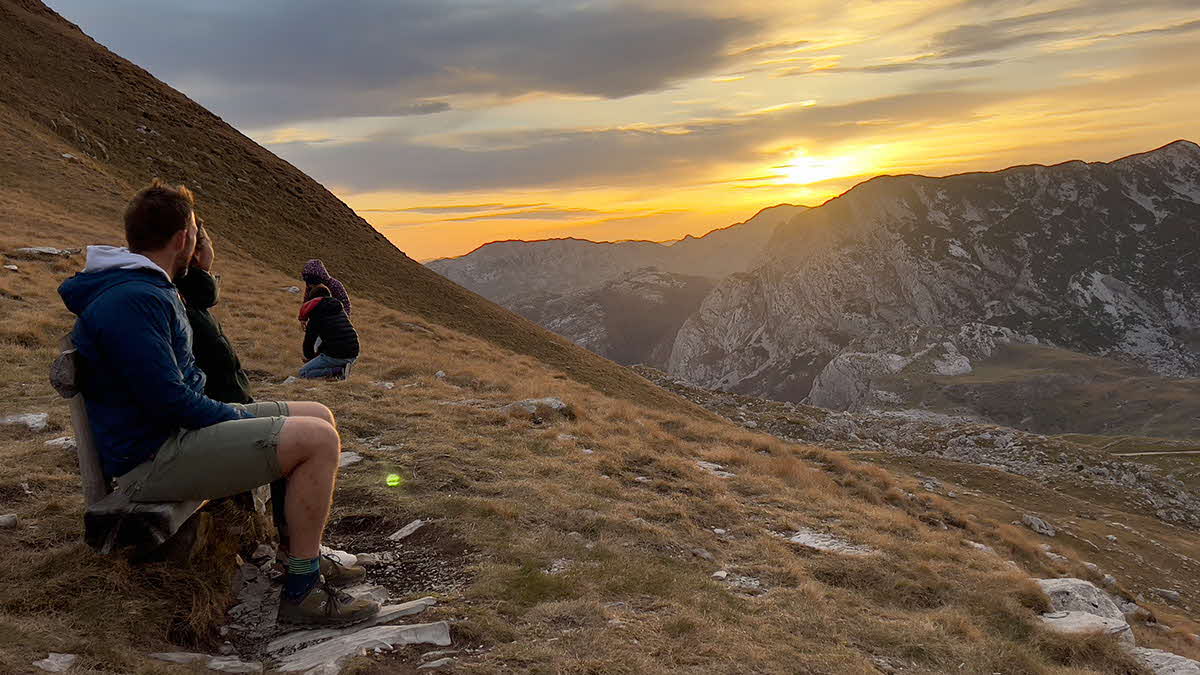 It's a learning that I might never have discovered had we not set off on The Big European Odyssey. You see, having spent a large portion of my life either living in or going on holidays in Wales I had come to accept the fact that life is best lived with an umbrella and a good waterproof to hand, especially when going away on summer motorhome trips - better to be safe than sorry as the saying goes.
Maybe then this sudden love of the sun can be attributed to all of those watery memories from yesteryear. Or maybe it's because during the past six months of living life on the road we could count the number of truly wet days on one hand, and therefor it's just what we have become accustomed to. Or maybe it's the fact that on proper wet days we are largely restricted to our motorhome, and life, as we all know, is better lived outside in the fresh air, especially when travelling with two small children.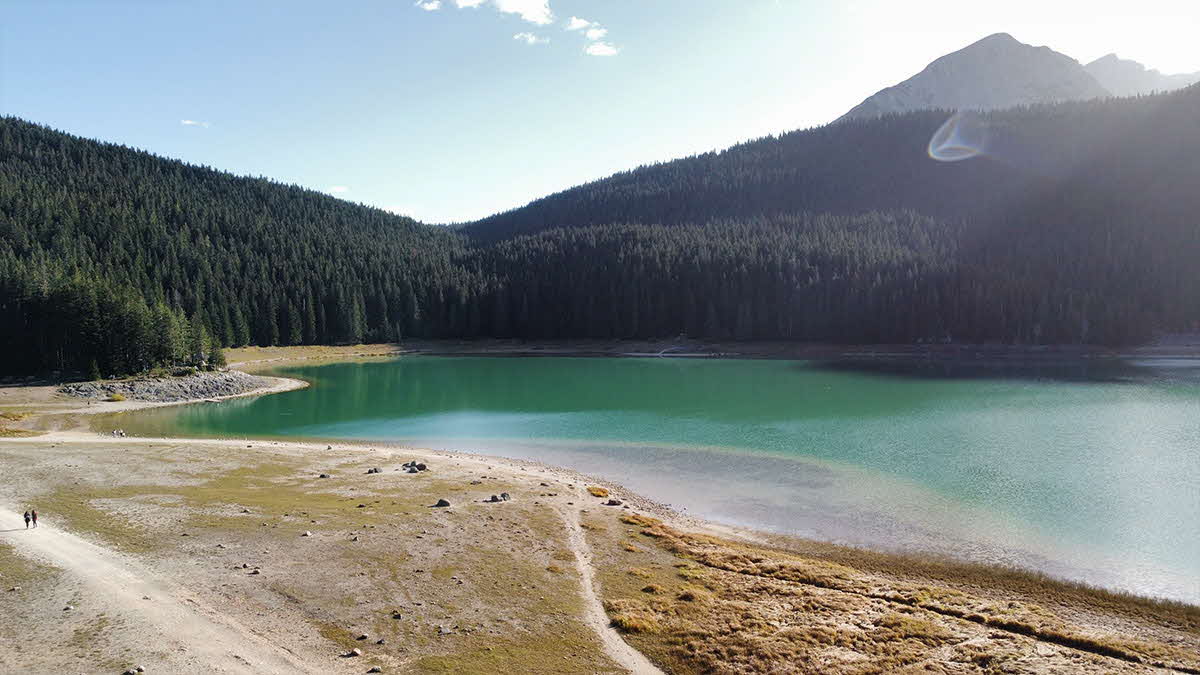 Whatever the reason it came as something of a surprise that, with the little sun-kissed campsite on the edge of Dubrovnik that we'd been staying at closing for the season, the first thing we did when looking for our next port of call was check the long range weather forecast. Thankfully all of the potential destinations for our onward journey reported plenty of sunshine, not something us Brits are used to in November, not that we were complaining.
The other contributing factor to our onward destination was the Schengen 90/180 rule. Given that we need time to drive down to Southern Spain before crossing into Morocco for the winter - a journey which coincidentally factors in plenty of, you guessed it, sunshine - we needed to accrue a few more weeks out of the Schengen Area before starting our migration to Africa. And so, rather than heading north from Dubrovnik we decided to venture further south back to our new favourite country; Montenegro.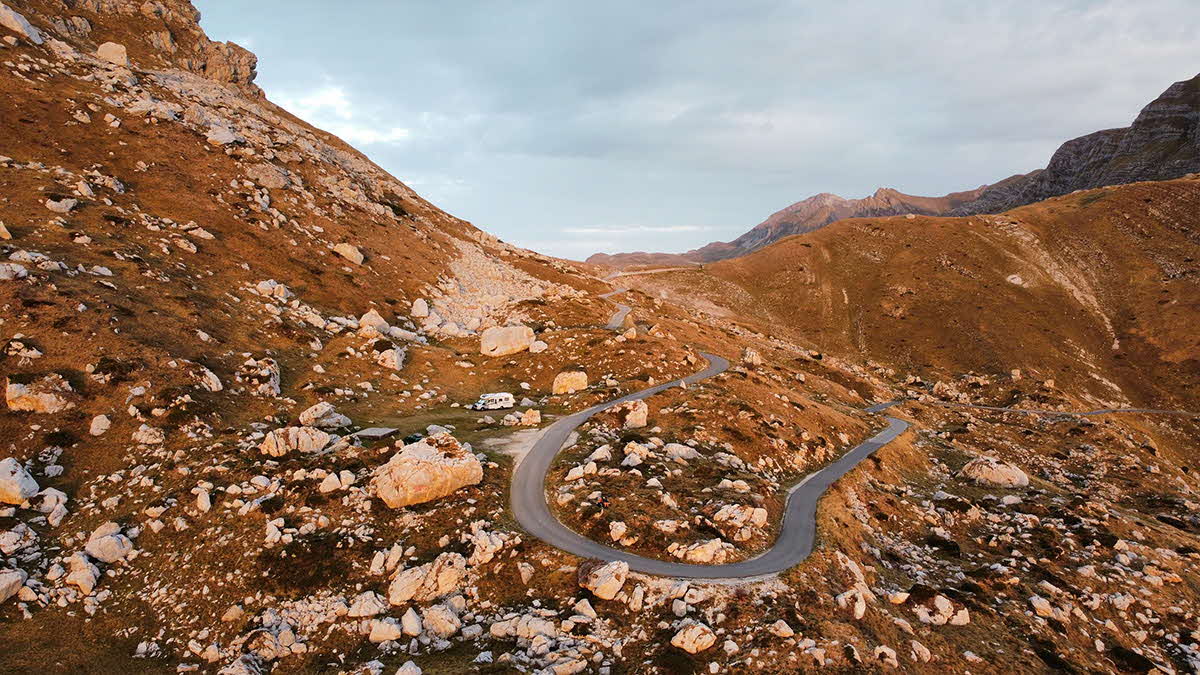 While not on the Caravan and Motorhome Club's European network, yet, the proximity of Dubrovnik's Solitudo Camping to the border means that the southern parts of this gem of country can be enjoyed on day trips, while destinations in the north require stays at non-Club sites or, better still, a little free camping (perfectly legal in Montenegro) in the wilderness. For us, fully prepared with a full re-supply of water, fuel, gas and food, not forgetting an empty toilet cassette, it was to be the latter of these options.
Whoever said you should never go back to a place you've already visited clearly hadn't been to Durmitor National Park, arguably one of the most picturesque and tranquil places we have ever visited. It was here, on our initial visit to Montenegro, that we got our first insight into the overwhelming beauty of a country bursting at the seems with breathtaking vistas and otherworldly landscapes. It was, and still is, here that we feel most at peace with the world, connected to nature in a way that's hard to describe, other than to say we feel at home here.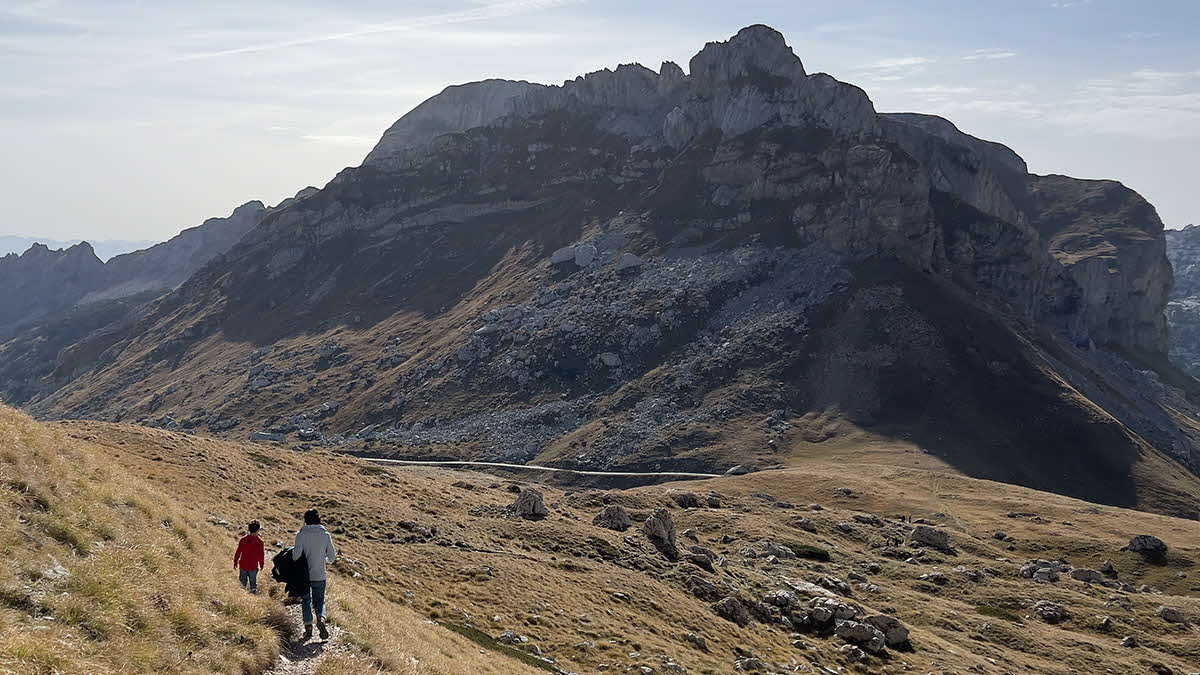 Free camping in the shadow of one of Montenegro's most famous peaks, Seldo, our days take on a simplicity that further fuels the feeling of contentment. For those awake early enough it's hot drinks and a warm blanket sat watching sunrise, for those not the wonders of our surrounds are enjoyed after a hearty breakfast as we set off to explore the myriad of walking trails that lead higher into the mountains that surround us.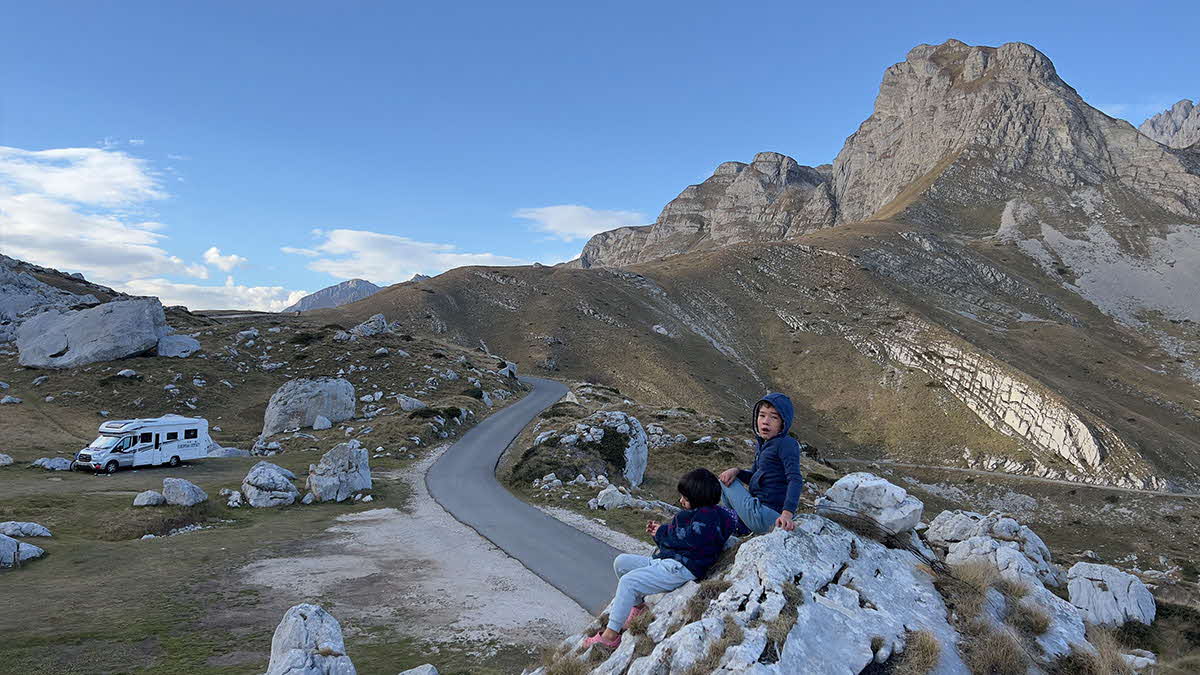 But for the need to eventually find a site to refill water and empty our waste tanks we might still be lost in the folds of Durmitor's mountains. As it is we found our way to another of the country's national parks, Biogradska Gora, where a simple little site allowed us to camp on the edge of the lake, basking in the autumnal sunshine and spending the days heading higher into another staggering array of mountains, further cementing our belief that everyone should add Montenegro to their touring list.
Despite our love for the mountains and good weather the time has come for us to say goodbye to Montenegro (for now, as we will be back) and reluctantly say goodbye to the sunshine (albeit only temporarily) as we head north towards Italy and the promise of an altogether colder adventure.
Don't forget you can follow our adventures on The Big European Odyssey in real-time on social media. On Instagram we can be found at @marcusleachglobal and @our.roaming.odyssey while on Twitter it's @MarcusGLeach.