A Catalonian adventure
Heidi Fuller-Love explores impressive cities, charming villages and spectacular coastline on a Costa Brava road trip
Heidi Fuller-Love explores impressive cities, charming villages and spectacular coastline on a Costa Brava road trip
By: Heidi Fuller-Love | 24 Apr 2019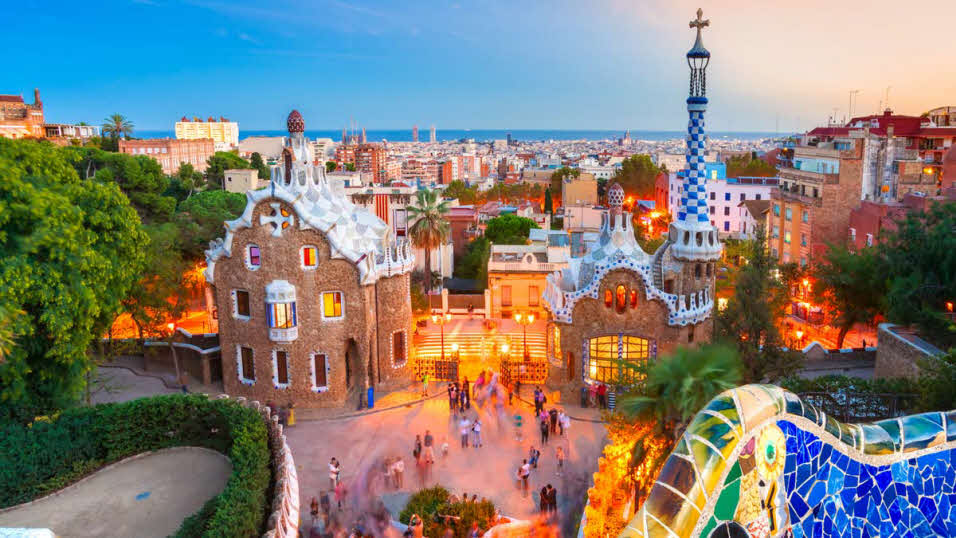 Whether you're looking for Antoni Gaudi's colourful buildings, superb museums showcasing contemporary artwork, boutiques selling cutting-edge design or Michelin-starred restaurants serving inventive cuisine, Barcelona is a city that you can spend weeks exploring.
Unfortunately, we had only booked three days' stay at Vilanova Park. Less than an hour's bus ride from Barcelona, this friendly campsite offering indoor pool, tennis courts and its own restaurant is perfectly situated for exploration.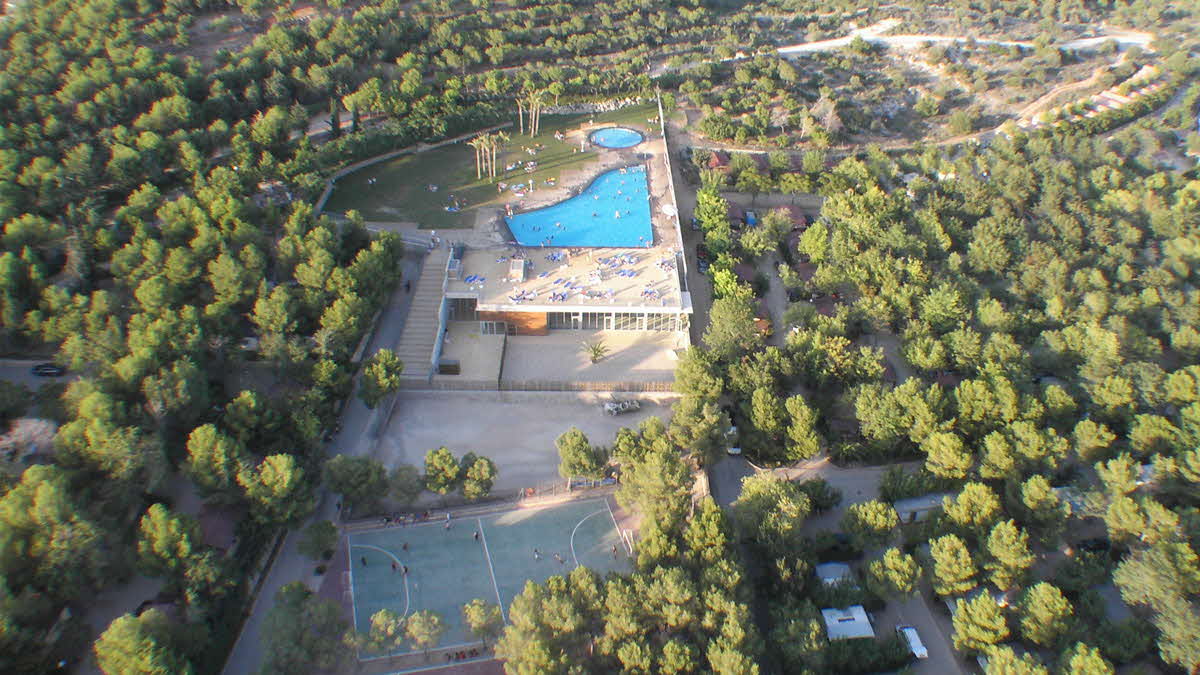 Over the next few days we hiked up to the Miró museum on top of Montjuïc, wandered in Plaça del Pi (a charming square full of bars and antique shops at the heart of Barcelona's animated Barri Gótic), tracked down most of Gaudi's masterpieces and visited a number of world-class museums.
We also had a day in Sitges, just a 15-minute drive from Vilanova Park. This lively town, packed with colourful shops and seaside cafés, is renowned for its October fantasy and horror film festival. After spending an hour in the Cau Ferrat museum, the house once owned by painter Santiago Rusiñol (now packed with modernist artwork), we headed for Casa Bacardí. During our fascinating two-hour visit, I learnt that the famous beverage was created by Facundo Bacardí, who was born here in Sitges in 1814.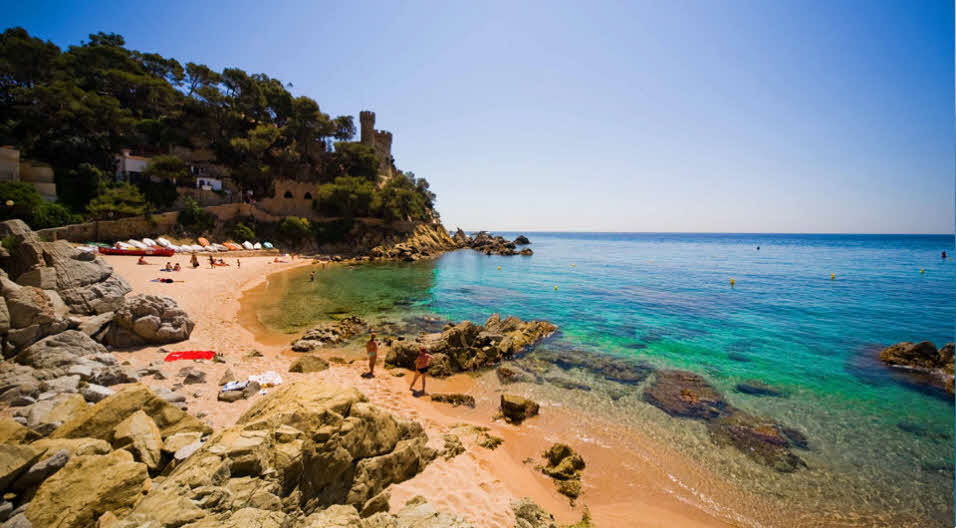 Following part of the original Via Augusta Roman road towards Girona the next day, we stopped off at Mataró, home to the ruins of a Roman bathhouse, before enjoying a long, lazy lunch in Lloret de Mar further along the Costa Brava. Once a fishing village, this lively resort is well known for its beaches, which are packed during the summer months. But in early spring the sands are near deserted – as are the narrow streets of the old town, clustered around the parish church of Sant Romà, with its domes and turrets covered with coloured tiles.
In the afternoon we headed for L'Estartit, a pretty jumble of shops and cafés topped by the crumbled remains of a 13th-century palace – referred to by expats as 'Spain's best kept secret'. Sitting at a café, looking out over the Medes Islands, we ordered 'pintxos' – Catalan for tapas – of grilled artichokes, local Botifarra sausage and garlicky noodles fideuà served with calamari.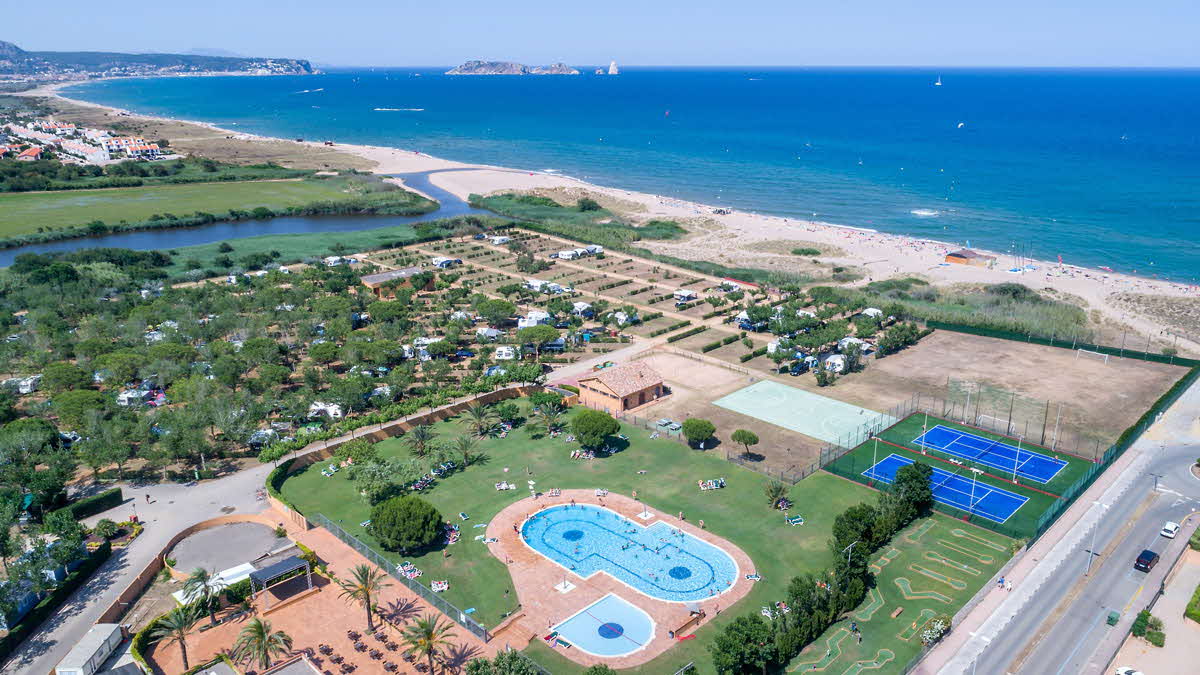 With direct access to a long, sandy beach and excellent facilities, including a good-sized pool and a small restaurant, our next site, Camping Playa Brava, is about 20 minutes' drive from L'Estartit.
This part of Catalonia is renowned for its striking medieval villages and Peratallada, just a short hop inland, is regarded as the most beautiful of them all. In fact this stone stronghold is so picturesque that it was chosen as the location for a large portion of the 1991 film, Robin Hood: Prince of Thieves.
Entering through El Portal de la Verge (The Portal of the Virgin) we passed over the moat that surrounds the village. Wandering through narrow, flower-bedecked alleys we discovered small cobbled squares fringed by ancient stone houses dozing in the sun. On the main Plaça de les Voltes, we sat on a café terrace and ordered coffee served with delicious xuixos pastries stuffed with custard-like crema catalana.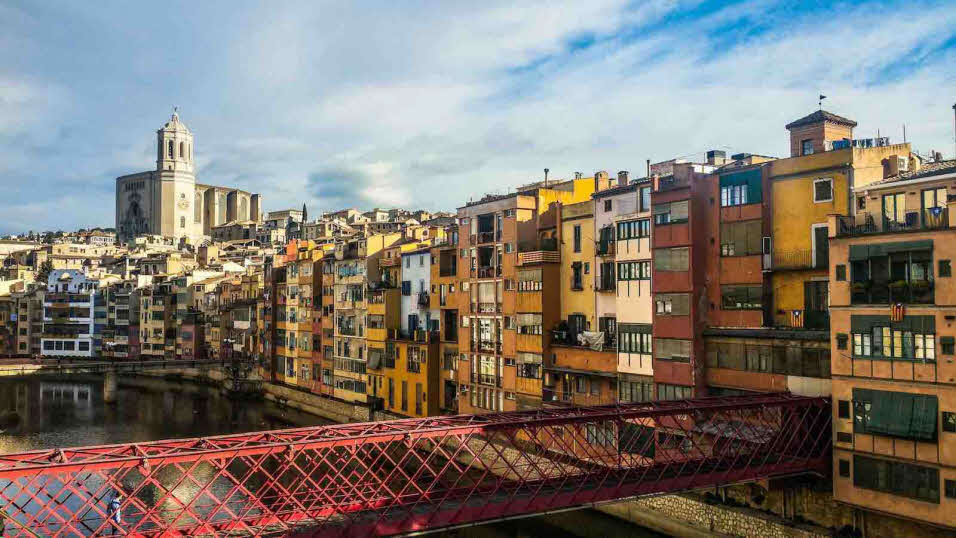 Photo by Catalan Tourist Board
We spent the afternoon in Girona. Known as 'the city of a thousand sieges', its walls, winding alleyways, towers and striking bridges made it the perfect double for the mythical 'Braavos' in Game of Thrones. The following day, after breakfast in a café overlooking brightly-coloured trawlers in the pretty resort of Roses, we ended our trip in Cadaqués.
The drive along the winding mountain route to reach this picturesque village was breathtaking. In the early 20th century, one third of the inhabitants of this coastal town emigrated to Cuba. When they returned having made their fortunes, these 'Americanos' (as they were known) built ornate mansions that can still be seen along the waterfront.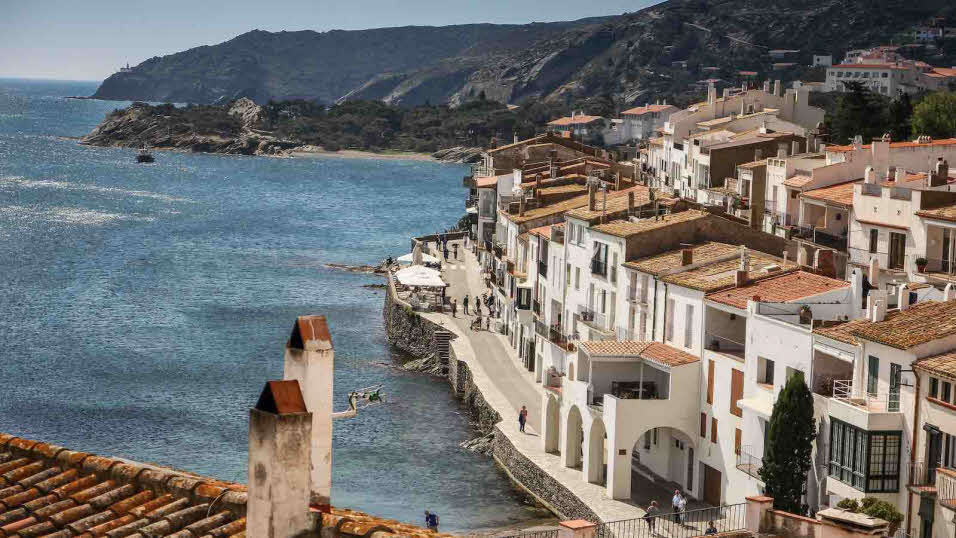 Photo by Catalan Tourist Board
Cadaqués was once a magnet for artists, including Picasso and Matisse, but the man who spent most time here was surrealist genius Salvador Dalí, who had a house in neighbouring Port Lligat. Constructed from a jumble of fishermen's dwellings, Dalí's house (now a museum) is packed with unusual items collected by the artist.
Our Catalonian adventure had taken in impressive cities, charming villages and beautiful coastline – as well as the best in Mediterranean cuisine. I'll be back!