Big European Odyssey - Christmas
Big European Odyssey - Christmas
A motorhome is for all seasons, not just for summer. At least that's always been our family's attitude, which is just as well given that for the past week we have been camping high in the Dolomites where temperatures plummeted to minus twenty and a thick blanket of snow covered the world all around us, as well as our motorhome on a few occasions.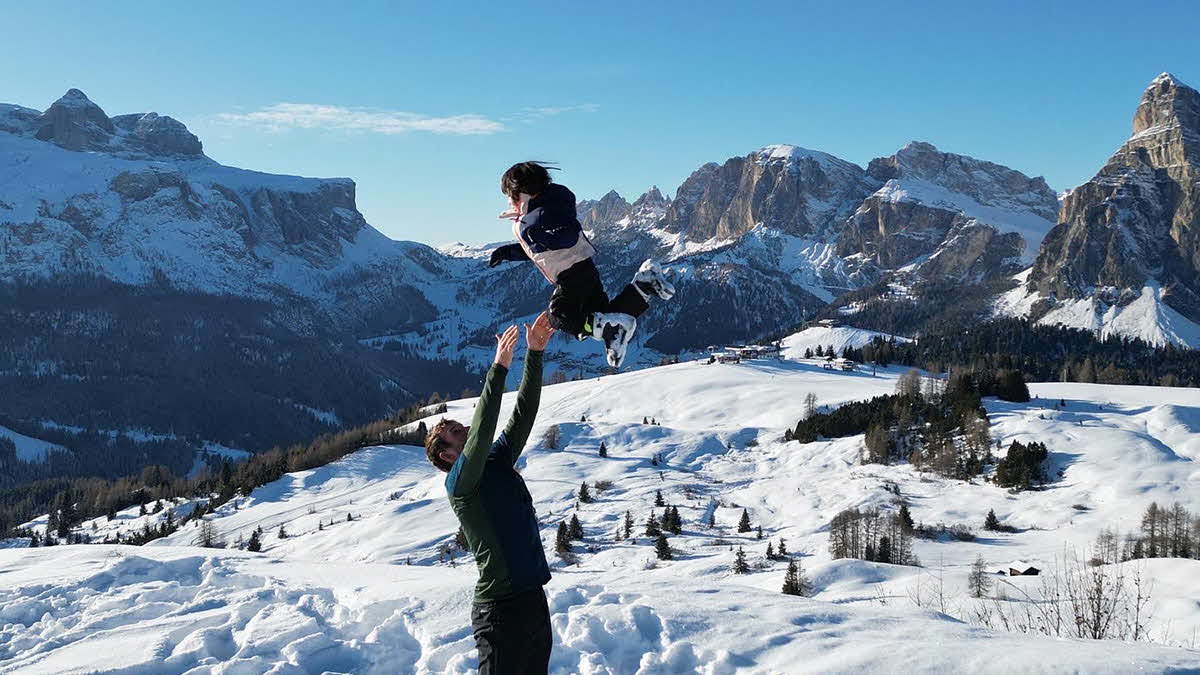 We hadn't originally planned on being in the mountains during winter, at least not at such a height as Sass Dlacia Camping is (just shy of 1700m, making it the highest campsite in the Dolomites) but when the opportunity to learn to ski in the Alta Badia region came up we were only too happy to alter our plans. After three nights at the wonderful Hotel Antines, where we luxuriated in the space that a family suite offers, it was time to move up the valley and set up camp in the woods.
As great as the time out of the motorhome was, we were all happy to be back in it, after all it's home for us and, as they say, there's no place like home. Especially when you have the ability to park it pretty much anywhere you like, which for us just so happened to be a little corner of Italy that we fell in love with during the summer. Travel opens our eyes to so much of the world, and we all find a connection with certain places, for us it just so happens to be vertiginous ones, and there are few better on that front than the Dolomites.
There was an air of excitement as we drove up the valley, distinctive snow-capped peaks jutting up into a crystal clear sky, pine trees decked out in their brilliant white winter coats, Christmas songs playing and each of us brimming with joy from a successful day on the slopes. It was amazing to witness how the snow had transformed a landscape that we last see full of summer's vivid colours, a feeling that we had been transported to a different world entirely.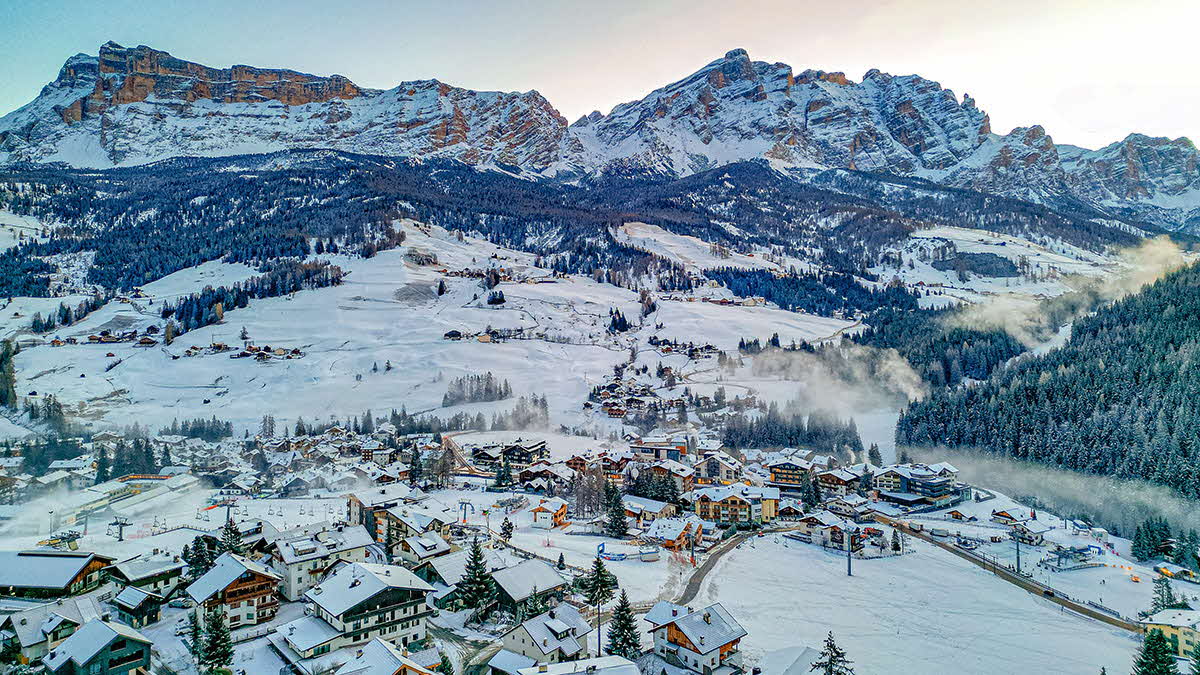 We all agreed that the hardest time to be away from home while on The Big European Odyssey would be Christmas, a time that has always been synonymous with family for us, and so this year we have vowed to make it as special as possible. One thing's for certain, it's hard to not to feel the Christmas spirit when you're camped in a real-life winter wonderland, surrounded by scenes that wouldn't look out of place on the best of Christmas cards. Not to mention the forest our campsite resides in proving to be the ideal place in which to source the basis of our decorations and a perfect little tree to fit in the back on our motorhome.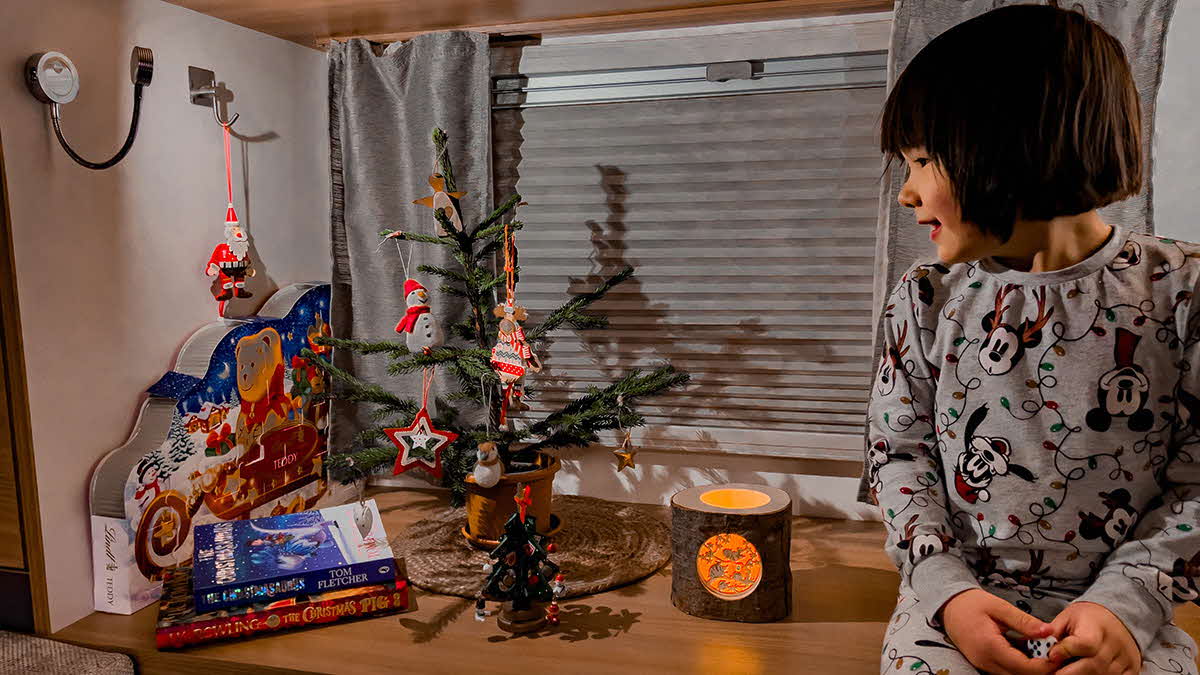 Our focus on Christmas started with the Caravan and Motorhome Club's #WinterVanderland campaign, decorating our motorhome and getting it as festive as possible - which is easier said than done when every time you drive anything that can move or slide around has to be stored away. But the plus side to that is the kids are getting to re-decorate every time we reach a new site, their smiles and resulting joy far outweighing the mild inconvenience of packing everything away again on driving days.
There had been much debate about where we would actually spend Christmas, and with so many excellent sites on the Club's European network open all year round we were spoilt for choice. After toying with the idea of a sunny festive season in southern Spain we eventually opted for a delightful little site in the foothills of the Spanish Pyrenees (Peña Montañesa for those wondering), which brings with it the potential for a white Christmas. Although after all of the recent snow adventures we've had I don't think any of us would be too disappointed if it doesn't materialise, so long as Santa can deliver Harrison and Dorothy's presents to our motorhome that is.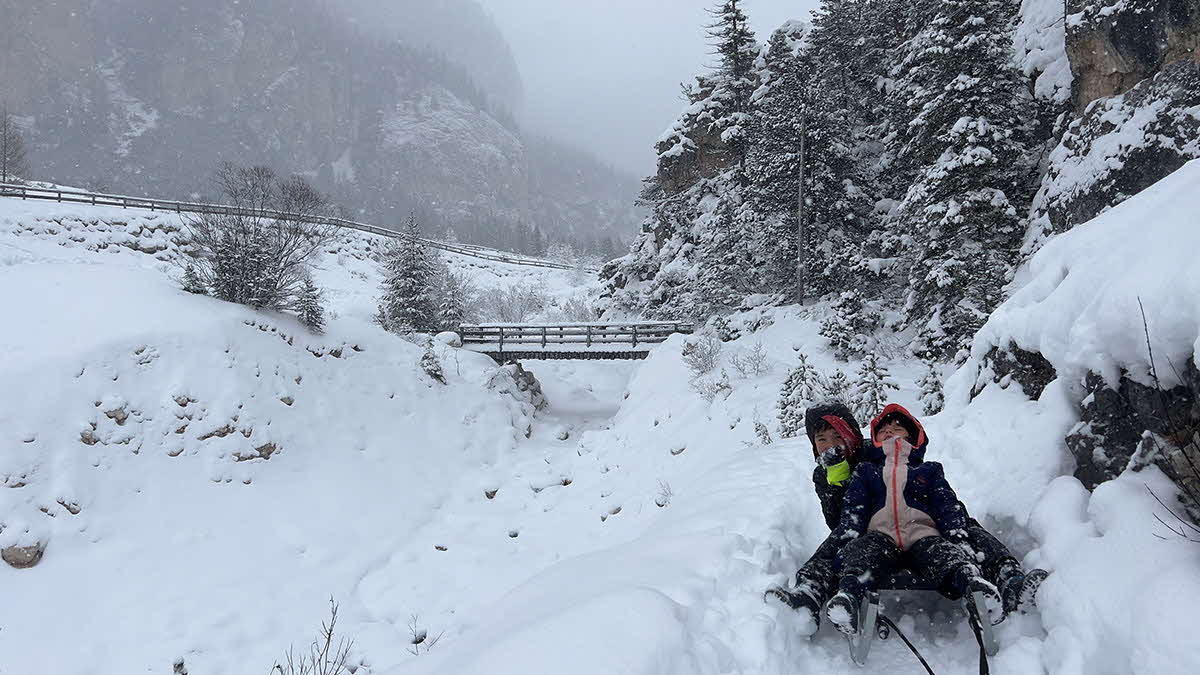 Being away in winter brings with it unique challenges beyond worrying about where Santa will leave the presents, although with a little preparation you can have just as much fun touring in December as you can in the middle of summer. Admittedly it's not for everyone, but for those prepared to think ahead and do a little -pre-trip planning you can set-up your motorhome to withstand the harshest of winter conditions, even those such as we have just experienced in Italy. If you're considering a winter trip, which we would actively encourage, it's worth thinking about the following…
Book Ahead: There are a surprising amount of sites open year round, allowing for some wonderful trips in magical locations. However, it's best to book ahead to ensure you have a pitch when you turn up as some sites operate on lower capacity during winter.
Snow Chains: Depending where you're planning on going it might be law that you need either winter tires or snow chains. Given the cost of a new set of tires our advise is to get a decent set of snow chains to ensure you comply with local laws and have the means to cope with difficult driving conditions.
Insulation is King: Most motorhomes can be fitted with insulated windscreen covers and air vent covers, which will result in a warmer and more heat efficient habitation area.
Get the Right Gas: If you don't already then it's best to use propane gas during winter, given that butane evaporates below freezing and no longer serves as fuel.
Anti-Freeze: This is two-fold, the obvious one being ensuring your windscreen fluid is topped up with anti-freeze. The other is taking steps to stop pipes freezing if you know you will be somewhere with extreme cold. We did this by turning off the water pump and turning on the taps to pull through any excess water, and then using water from large re-fillable bottles for cooking and washing up. If pipes do freeze then gently thaw them with a hairdryer to help minimise any potential damage.
Insurance: Double-check that your insurance is up-to-date and covers winter travel. During the Big European Odyssey we have year round cover through Red Pennant, ensuring we have total peace of mind regardless of where we are or what the weather might be doing.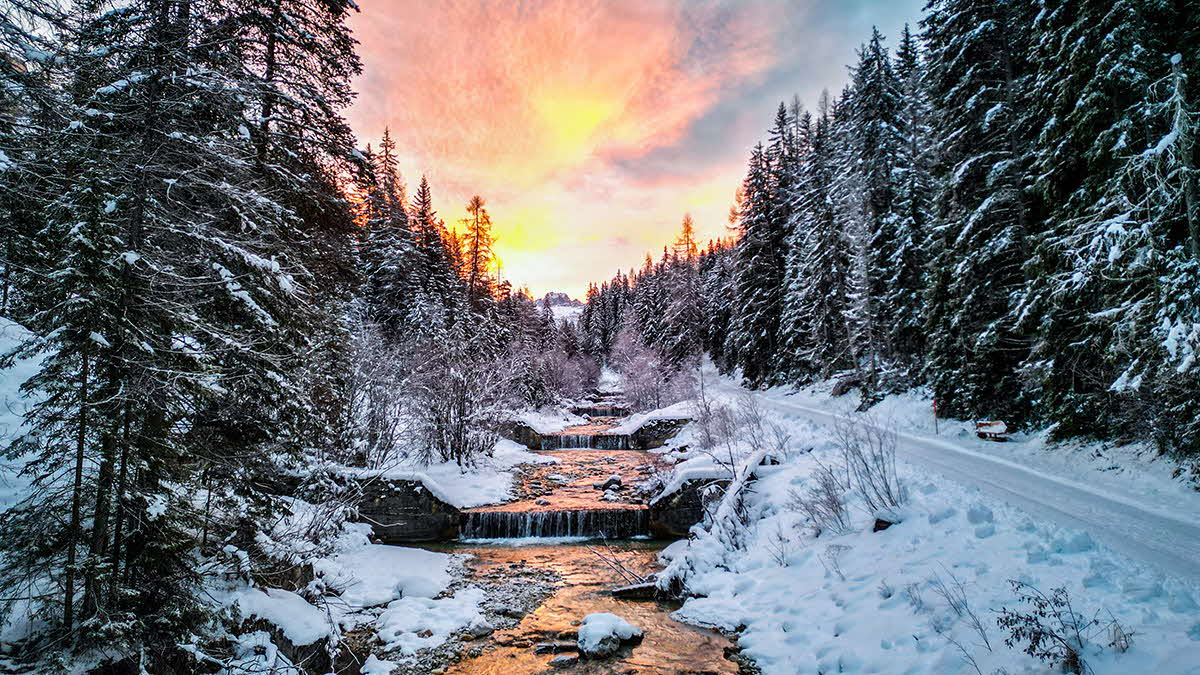 No matter where you plan spending your festive holiday season, be it at home or out touring in your leisure vehicle, myself, Kim, Dorothy and Harrison wish you a peaceful and joyful time, and we look forward to sharing more from our travels with you in 2023. Don't forget you can follow our adventures on social media where it's @MarcusLeachGlobal and @Our.Roaming.Odyssey on Instagram, and @MarcusGLeach on Twitter.