Big European Odyssey - Croatia
Big European Odyssey - Croatia
Ninety days. It doesn't seem like that much time, not in the grand scheme of things, and yet as we drive onto Croatian soil, the sun slowly melting towards the horizon and our heads full of memories, it feels like a lifetime.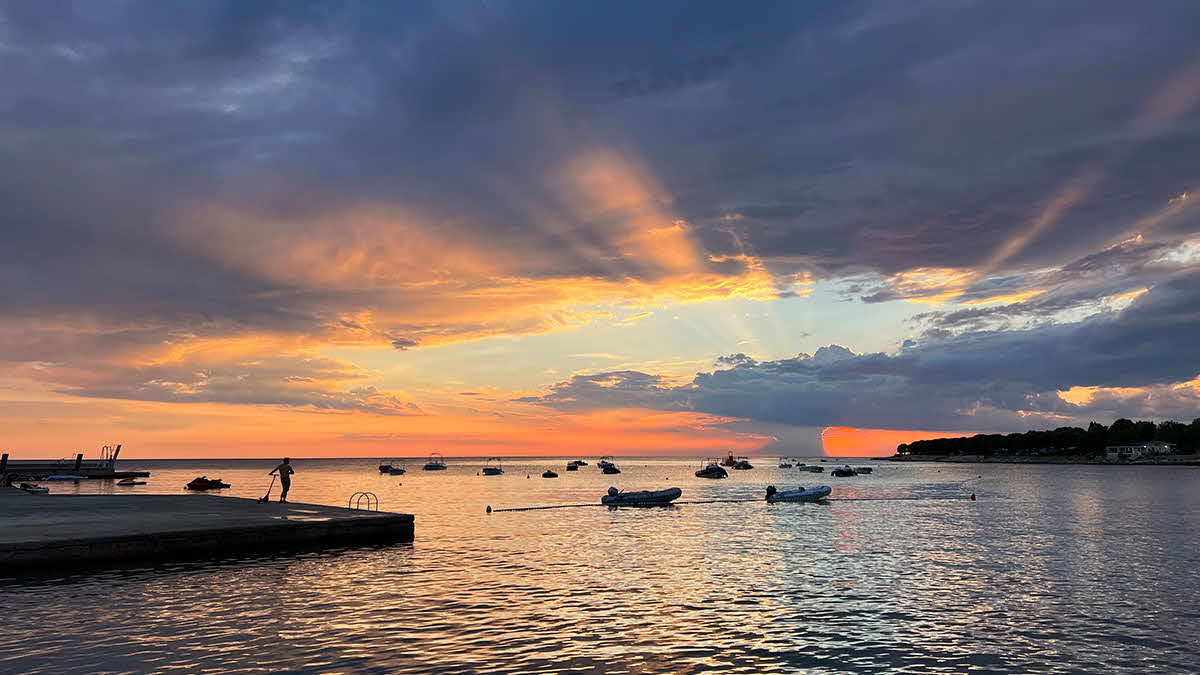 Reaching this stage on our journey is symbolic, as not only does it signal the end of our time in the Schengen Area (with two days to spare) but it marks the start of the next chapter, one where we have little plans other than a rough aim to head through Bosnia & Herzegovina and down into Montenegro, a country Kim and I have been looking forward to visiting for many years.
When we started planning the first part of The Big European Odyssey we had two points on a map; our house and the border crossing between Slovenia and Croatia. From here we slowly started piecing together a rough route, a series of sites on the CAMC European Network, various landmarks to visit and a handful of mountains we wanted to climb. After which there was no set plan, and so it is that we find ourselves at Camping Park Umag on Croatia's Istra Peninsula embracing our new found freedom.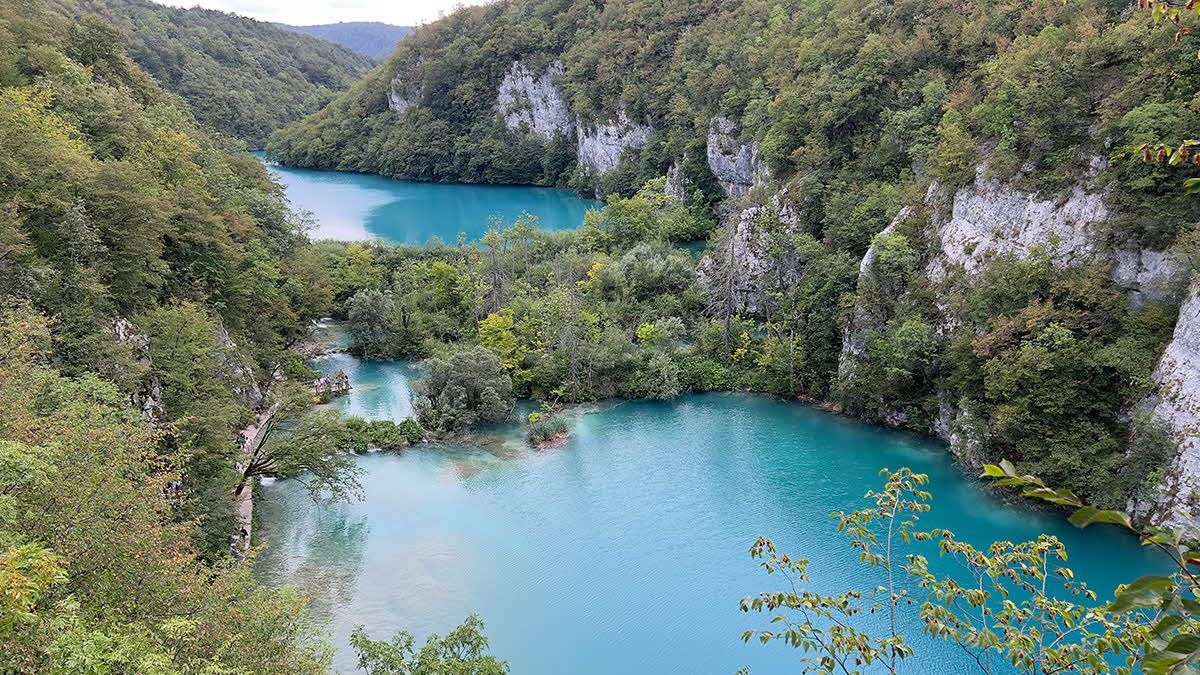 For while we've felt free ever since setting off to live life full-time on the road, there has always been the need to keep moving onwards, knowing there are sites booked and places we need to get to, not least the Croatian border. That is not the case now, and so we happily while away a week on the coast, content to wake up each morning and see what the days bring. More often than not they revolve around lazy breakfasts under the shade of the motorhome awning and long afternoons spent swimming in the warm waters of the Adriatic Sea, the children making friends and ourselves enjoying a few rare moments without them.
Perhaps the biggest adjustment we as parents have had to make on The Big European Odyssey is having full responsibility for the children 100% of the time. Whereas at home they would have school and nursery, sports clubs and visits to grandparent's houses, affording us time to ourselves, life on the road means we are always together, not that we are complaining as we love this precious time as a family. However, both Kim and I are thankful for a few hours alone while they are at the children's clubs the site runs daily.
Given the size of the site (it has capacity for ten thousand, although once you're at your pitch it doesn't seem that big at all), it has everything you could possibly need, with various shops, bars, restaurants and food stalls catering to all tastes. Yet, with temperatures reaching 37 degrees, we are lured away from the site in search of somewhere cooler. It just so happens that the peninsula is home to some of Croatia's best cave networks, including the one we choose to visit, Baredine, a short drive from the site.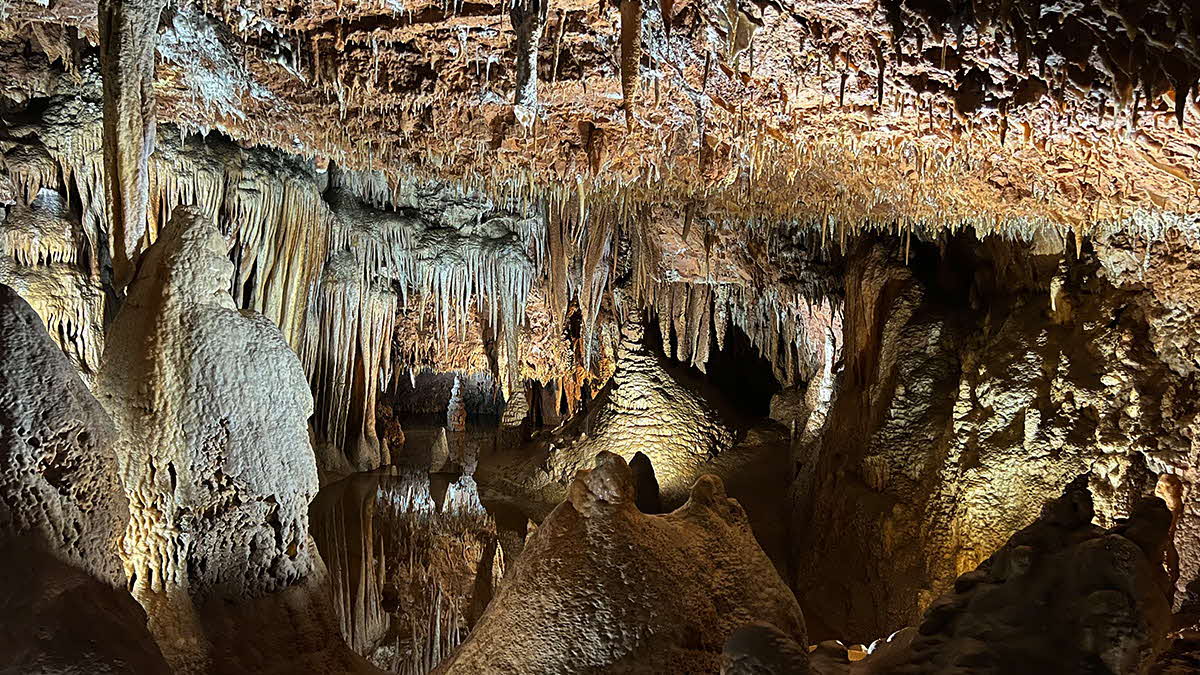 Aside from the fact it's a blissful 14 degrees underground the caves are also a mesmerising network of chambers filled with thousands of stalagmites and stalactites, giving the impression that they have been carved from the earth by the most skilled of craftsmen. It's an enchanting walk down into the different chambers, the final one being at 70m below the earth's surface.
Back above ground our other visit off the site is one of pure fun, a day spent at a truly brilliant water park; Aquapark Istralandia. Whether you're six or thirty-nine the appeal of hurtling down slides at high speeds remains the same, and so for the duration of the day we are all big kids loving the wide array of slides and pools the park offers.
After what has felt like a week's holiday it's time to move on and make our way towards Bosnia & Herzegovina, which means, for now at least, we will be off the Club's network of European sites. Thankfully we still have full support through our Red Pennant travel insurance, which is just as well seeing as Dorothy fell at a site near Plitvice Lakes and broke her arm the day before we had originally planned to cross into Bosnia & Herzegovina.
A hospital visit is never great, but knowing everything was covered through our insurance gave us great comfort and allowed us to focus on getting Dorothy on the path to recovery, which she thankfully is. It also allowed for an unexpected visit to the north of the country, while we waited for a follow-up appointment at the hospital, where we visited Zagreb and Samobor.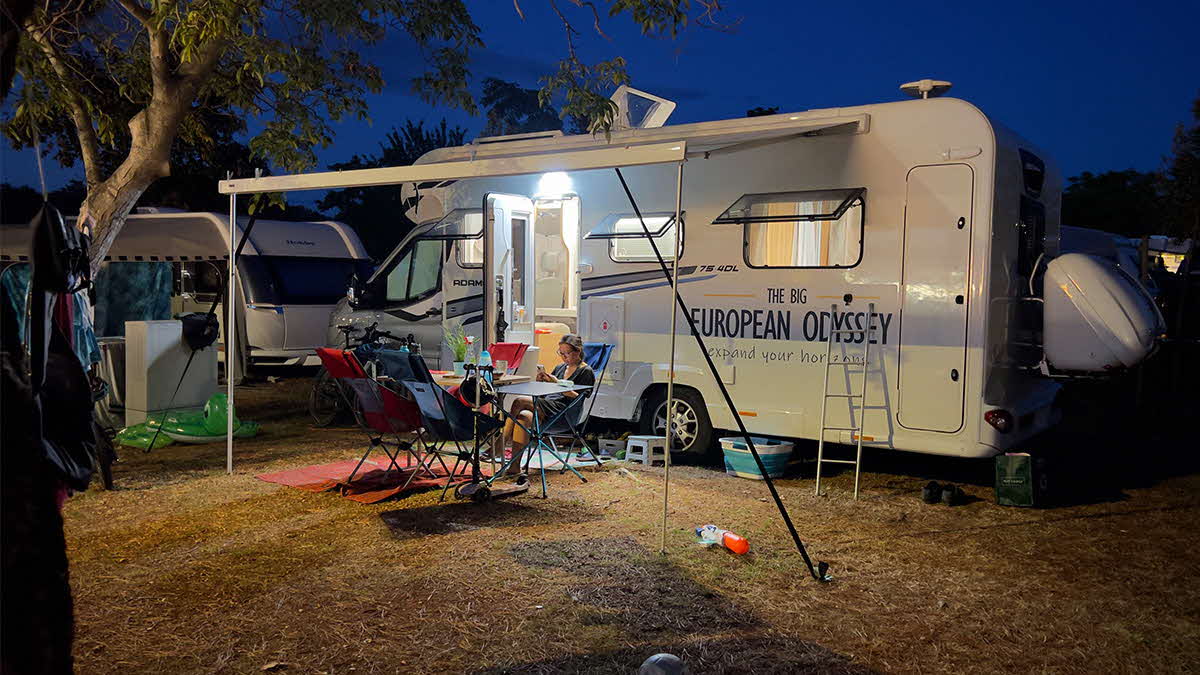 We will be back in Croatia later this year, exploring the coastline in the south of the country when it's a little quieter, but for now we are, finally, Bosnia & Herzegovina bound.
Site Details: we spent six nights at Camping Park Umag and, despite initially having misgivings based on its size (we have become accustom to smaller, more intimate sites) loved our time here. It really does have something for everyone no is located in a beautiful corner of Croatia. https://www.caravanclub.co.uk/overseas/croatia/Park-Umag/
Don't forget you can follow our travels on social media. On Instagram it's @marcusleachglobal and @our.roaming.odyssey while on Twitter it's @MarcusGLeach You can also read our monthly features in Practical Motorhome magazine.