Paddleboarding with your dog
Paddleboarding with your dog
Find out the top tips from British Canoeing for taking your dog paddleboarding!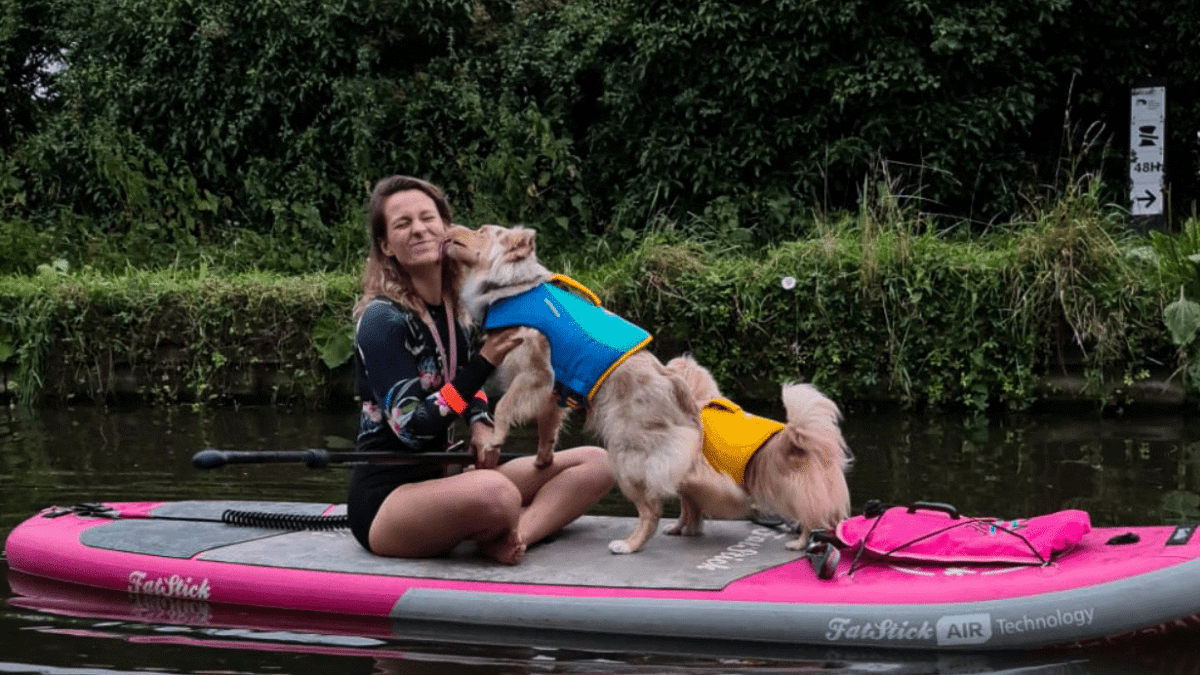 Ever thought about taking your dog out on your stand up paddle board adventures? If so, you're probably wondering how best to go about getting your four-legged friend on board. Well, luckily for you, British Canoeing have put together a five step guide on how to paddle board with your dog(s).
Benefits of paddle boarding with your dogs
If you're unsure about taking your dog along on your paddle board adventures, outdoor enthusiast and paddle boarder Emily-Jane Harding helps explain why you really should take your four-legged friend along with you…
"We all love heading out and about with our four-legged friends, so why should they miss out on joining us on our paddle boarding adventures? One of my favourite outdoor activities has got to be heading out on my SUP with my two dogs, especially on the River Severn or up in the Lake District. Being out on the water can be so relaxing, calming and rewarding, and by bringing the dogs along, it really enhances the experience. It's a great way to spend quality time with your dog(s), helps improve the bond you share with them and they make fantastic company."
Read the rest of this article on gopaddling.info >>