15 pub gardens you need to visit this summer
15 pub gardens you need to visit this summer
A cheeky pint, a refreshing gin and tonic or a cool soda with lime - relax in a great British pub garden this summer, you deserve it...
By: Rochelle Hibbitt | 17 May 2019, 2.00pm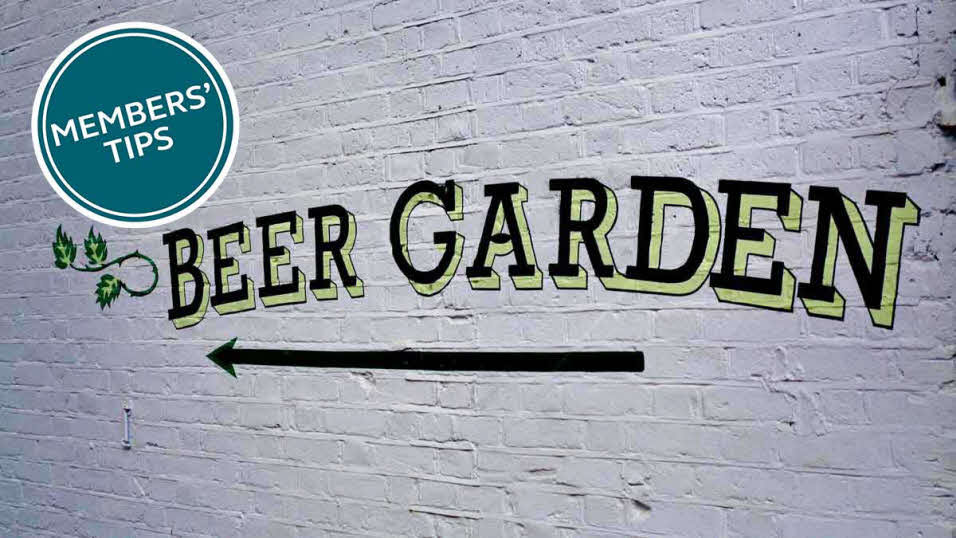 With summer around the corner, there's nothing more British than spending lazy days in your local pub garden. This year, why not venture out and explore some of the best pub gardens the UK has to offer near our caravan and motorhome sites, as recommended by our members!


Southern England
Relax in the Shilton Rose & Crown's pub garden in the Cotswold village of Burford.
This 16th Century Inn serves country pub classics and roast dinners which you can enjoy in the garden which has plenty of shade if you need a break from the sun.
Stay at: Burford - 2 miles away


If you're looking for riverside pubs and relaxation, stop at the Anchor Inn in Exebridge.
Overlooking the River Exe, this leafy green pub garden is just a short walk away from our Exebridge Lakeside Club Site and welcomes you and your dog after a day out walking in the Devon countryside.
Stay at: Exebridge Lakeside - 0.4 miles away


The Silent Woman in Wareham comes highly recommended by our members, serving great food and drink all day.
Generally an 'adults only' pub – although children are allowed in the garden – this old smugglers' haunt offers a relaxing break on a summer evening.
Stay at: Hunter's Moon - 0.5 miles away


A stone's throw from Longleat Safari Park and our Longleat Club Site, soak up the sun in the garden at the Royal Oak. Flanked by endless fields and sturdy oak trees, this is the perfect place to stop after exploring the parks and grounds of Longleat.
The Royal Oak also offers a 'Young at Heart' menu on weekday lunchtimes, providing smaller portions for smaller appetites.
Stay at: Longleat - 2 miles away
On the outskirts of Bristol on the roof of the Avon Gorge Hotel, the White Lion is a haven away from the hustle and bustle of city life. Relax on the rooftop terrace with amazing views over the South West – from the Clifton Suspension Bridge to Somerset and beyond.
While you're there, enjoy handmade British finger food such as homemade pork pies, English mustard and pickles.
Stay at: Baltic Wharf - 1 mile away
South East England
Visit the Two Sawyers in Pett, just outside the seaside town of Hastings. This pub offers hearty pub grub and plenty of great British ales and bitters, plus lots of green space for you to stretch out in.
Just down the road, there are lots of stunning cliff top walks to explore and the locals play boules on the grass in the summer.
Stay at: Fairlight Wood - 0.6 miles away


Visit the largest pub garden in Brighton – the beach! Fortune of War's beer garden has plenty of seating and stretches out onto the beach, so you can sip from your cup and enjoy the Brighton culture.
It's also worth trying out their homemade pizza and cocktails which come highly recommended.
Stay at: Brighton - 3 miles away
Midlands & East Anglia
Soak up the sun on the patio at the Robin Hood pub in Cambridge. Serving comfort food and a grill menu, you can relax in the cosy outdoor seating area.
If you have children with you, there is a climbing frame in the back of the garden to keep them entertained.
Stay at: Cambridge Cherry Hinton - 0.3 miles away


If you're looking for a quintessential country pub with a sprawling garden, visit the Village Inn in Cromer after a stroll along the Norfolk coast.
With lots of cosy outdoor seating and plenty of space, this pub is dog-friendly and will provide water for your pooch.
Stay at: Incleboro Fields - 0.5 miles away


The Three Horseshoes in Leek is definitely a luxurious experience – set on the edge of the Peak District, treat yourself to award-winning locally sources food at the spa's restaurant and bar.
If you're really feeling special, or just need to unwind after walking the peaks, why not book yourself in for a spa treatment?
Stay at: Blackshaw Moor - 0.3 miles away
North of England
For something slightly more relaxed the Fishermen's Rest in Southport offers highly-rated food and drink less than a mile away from our Southport Club Site.
Known as 'the Fish' to locals, this pub has its own fascinating history – it's now the only part of the old Birkdale Palace Hotel to remain, which once was host to Frank Sinatra and Clark Gable.
Stay at: Southport - 1.5 miles away


Settle into the Cricketers Arms' cosy pub garden and dig into their highly recommended Sunday roast.
This traditional high street pub offers good home-cooked food and our members tell us there is a good mix of tourists and locals that frequent the pub.
Stay at: Teesdale Barnard Castle - 1 mile away


The Brown Cow, Bury
Conveniently located on the edge of our Burrs Country Park Club Site, you could say that this pub garden is essentially an extension of your pitch!
With easy access to walks along the River Irwell and Burrs Country Park plus good pub grub to boot, why would you need to go anywhere else?
Stay at: Burrs Country Park - 250 feet away
Scotland
There are so many great bars in Edinburgh that it's hard to pick just one. We've chosen the Blackbird, just outside Edinburgh Old Town.
This pub garden is tucked away off the street so you can enjoy your cocktails, craft beer and delicious Scottish dishes in peace.
Stay at: Edinburgh - 5 miles away
Wales
Only four miles from our Brecon Beacons Club Site, you can really get away from it all at the Felin Fach Griffin in Brecon.
Sprawl out on the picnic tables in the huge country garden and eat food cooked with only local produce, with their fruit and vegetables coming from their own on-site garden. You could easily spend all day here looking out over the surrounding hills for miles.
Stay at: Brecon Beacons - 4 miles away
You may also like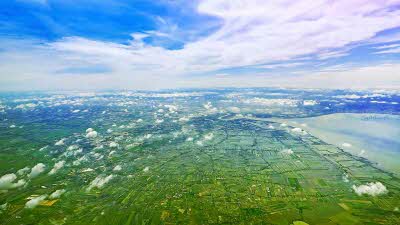 By Rochelle Hibbitt
Cornish pasties, cheddar cheese and Yorkshire puddings - eat your way around the UK and discover the best of British.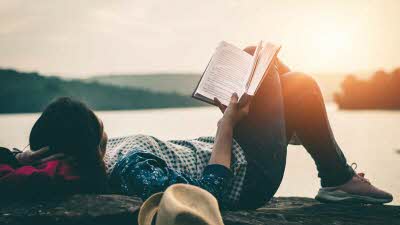 By Rochelle Hibbitt
From Harry Potter to Jane Eyre, the UK has inspired so many great literary works...