Water-based activities to try this summer
Water-based activities to try this summer
Now we're able to get out touring once again why not make a splash by trying some of these water-based activities?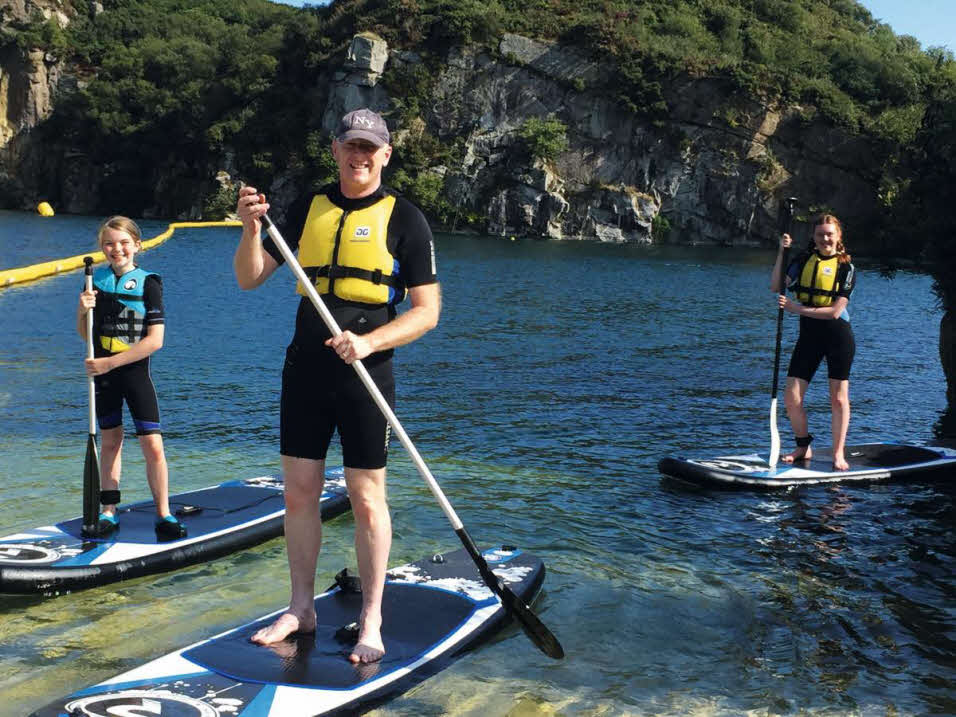 There are a variety of venues to try stand up paddleboarding - even in a former quarry ©Jane McGowan
Water-themed activities are ideal during the summer – especially on hot days – but please make sure you follow official government distancing advice at all times and check with attractions about availability and opening restrictions before you go.
Stand up paddleboaring
During the past decade, 'standup paddleboarding' – or SUP as it's now often termed – has become increasingly popular in the UK. The sport began in Hawaii as an alternative to surfing but, unlike its ocean-based counterpart, SUP can be enjoyed on lakes, rivers or canals. What's more, it's fairly easy to master the basics, making it an ideal holiday pursuit. The hardest bit is, of course, standing up!
This is best achieved by getting on to your knees first and then, once you feel you have your balance, move to a standing position. Don't worry if you can't do it first time – you can still have plenty of fun paddling around from a kneeling position. There are SUP venues all over the UK, many of which welcome visitors and offer basic instruction and safety advice at the point of hire.
For our first venture into the world of SUP, we visited Kernow Adventure Park in Penryn near Falmouth in Cornwall (nearest Club sites – Godrevy Park, Marazion and Carnon Downs AS).
The park, based in Kessel Quarry, offered an ideal introduction as the calm waters made the art of balancing and paddling relatively easy. One hour sessions are offered at £10 per person (over-8s only; under-16s must be accompanied by an adult) and include use of a wetsuit and buoyancy aid (please check availability with venue). Once you are kitted out, the team offers a few tips and some safety advice and then you are free to give it a go.
For anyone looking to make the most of the county's stunning coastline, Cornwall boasts numerous venues where you can test out your newly acquired paddle skills on the open seas. However, should you be heading inland for a break this summer, England has more than 3,000 miles of canals that are great for beginners or those with their own equipment.
Many local clubs offer taster sessions, but if you are going it alone be aware that you will need a licence to paddleboard on a canal. Find out more at canalrivertrust.org.uk.
Travel website Wanderlust's top three places to try SUP in England are Cumbria's Wast Water (nearest Club site: Dockray Meadow), Kingston-upon-Thames (nearest Club site: Crystal Palace) and Penzance in Cornwall (nearest Club site: Marazion).
Outdoor swimming
Another watery hobby that has found favour over the past few years is outdoor or 'wild' swimming. Championed by medical and fitness professionals alike, open water swimming is, according to swimming.org, said to aid better sleep, improve circulation, lift your mood, speed up your metabolism and boost your immune system.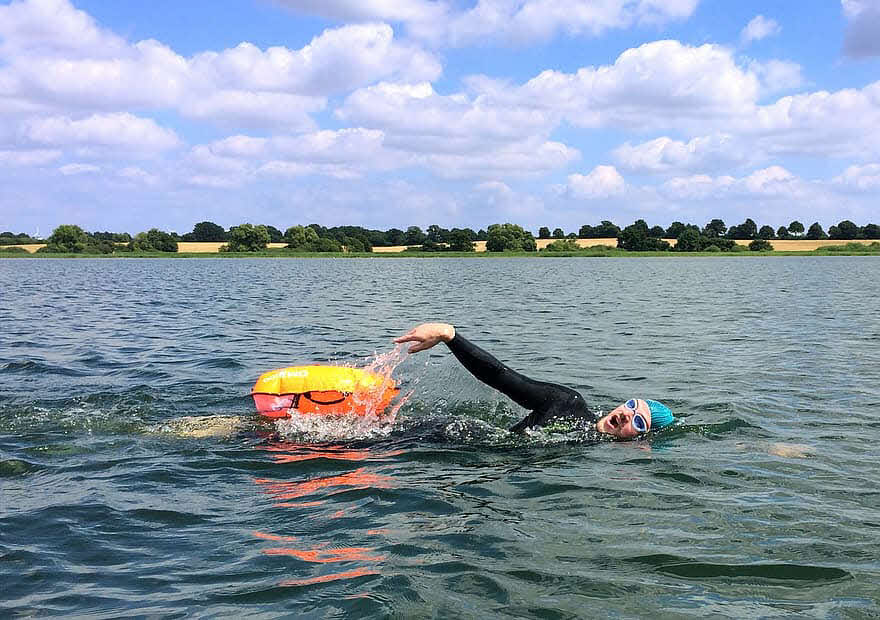 Wild swimming has many health benefits but it is imperative to follow safety advice
Like SUP, outdoor swimming can be undertaken in the sea or in rivers and lakes but, if you fancy dipping your toe in the water, safety should be your number one priority. The element of risk involved obviously depends on the location – 'wild' swimming spots vary from shallow pools to areas with currents and tides. In some locations you'll need to be a strong swimmer and many indoor pools offer classes in outdoor swimming techniques if you need more confidence.
It's also important to have the correct kit – a wetsuit is recommended whatever the weather. Experts also advise that you don't swim alone – no matter how good a swimmer you are, wild swimming has its challenges, from changes in depth and current to underwater obstacles. And finally, pack a flask – there is nothing like a hot drink to warm you up after a bracing dip!
We'd like to point out that, at the time of writing, some outdoor swimming spots were being overwhelmed on hot days – so it might be better to plan your introduction to the hobby further in the future. You can find lots more information, as well as safety advice and an open water swimming lake directory at outdoorswimmingsociety.com.
Crabbing
If you fancy a sedate seaside pastime, nothing beats an hour or two spent shoreside 'crabbing'. This traditional holiday activity is a particular favourite with families aiming to keep children occupied – and it can be enjoyed while social distancing.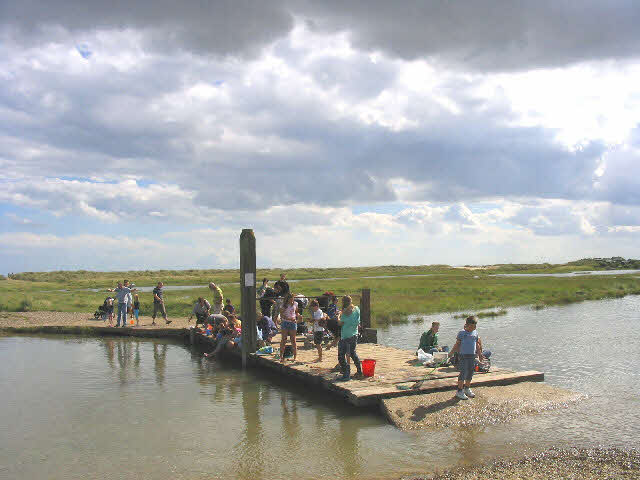 Crabbing is a cheap and enjoyable way to spend a few hours ©John Winfield
All seaside towns stock the obligatory line, bucket and net sets, while bait shops offer herring and clams for the perfect catch. Some experts claim bacon works just as well – so make sure you save some of your breakfast!
While there are no rules as such when crabbing, there are guidelines to follow to ensure the crustaceans are kept as content as possible. It's a good idea to fill your bucket with seawater and a little seaweed and keep numbers to a minimum (under 10). Take care when moving the crabs – they can give you a nasty nip – and always release your catch back into the sea before you go.
Should you find crabbing is your forte, you can always head to Cromer in Norfolk next year and take part in the World Crabbing Competition. Our Seacroft Club Site is within easy reach!