Road cycling for beginners
Road cycling for beginners
Road cycling is the perfect way to explore the countryside and improve your fitness at the same time with the Club's network of sites providing an extensive number of routes to choose from for all abilities. Keen cyclist Jonathan Manning provides a lowdown on how to get started with this rewarding pursuit
By Jonathan Manning | 27 Mar 2019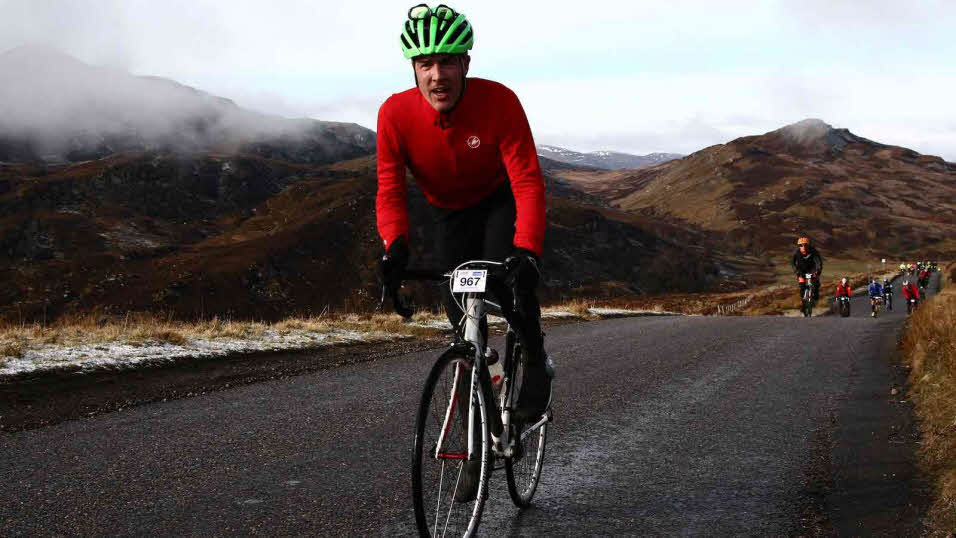 Jonathan Manning loves getting out and about on his bike
Road cycling may once have been the preserve of the geeky, gaunt and grizzled, but it's now very much a mainstream activity. And no wonder – it's sociable, great for physical and mental health and a brilliant way to explore the countryside. Moreover, there are no barriers to entry beyond balance – anyone who has cast away stabilisers can become a road cyclist.
The beauty of road cycling is that you can do it while staying at any site on the network. The charity Sustrans (sustrans.org.uk) is creating a superb nationwide network of quiet and traffic-free roads, so its website is a great place to start if you want to avoid busy 'A' roads. Additionally, the Club recommends a number of routes from its sites (caravanclub.co.uk/uk-holidays/be-inspired/ top-sites/top-sites-for-cycling), while I report on a ride each month on the Club magazine app. Most of these start and finish at a Club site – the three most recent being Wood Farm, Warwick Racecourse and Bladon Chains.
Visit our YouTube page for videos of rides from Club sites
It doesn't have to be expensive either. How a bike fits is more important than its frame, and the advice of an experienced local bike shop owner more valuable than a helium-light component. Put bluntly, if you're comfortable while riding, you're far more likely to ride again, so it pays dividends to take advice on the right size and shape of bike for your physique.
Frames are typically made from aluminium or carbon and, while it's easy to become hung up on the idea of the lightest possible weight, for most of us the bike will tip the scales at less than one-tenth of our body weights, so paying hundreds of pounds to save a kilogramme is a false economy. Good wheels and reliable gears do make a difference, though, so factor these into your shortlist.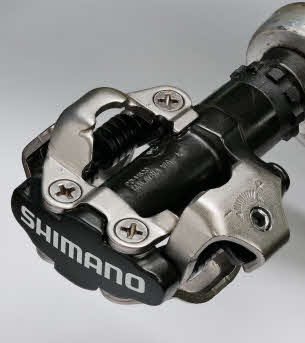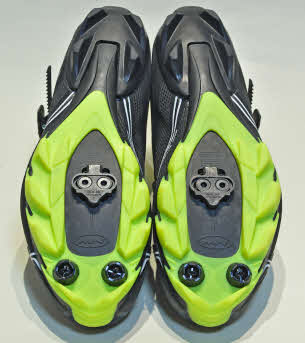 Clipless pedals and special cycling shoes with cleats
These days, there are two varieties of pedal – flat and 'clipless'. Flat pedals are a wise place to start while you familiarise yourself with a new bike. Clipless pedals provide a more secure connection (contrary to the name your cycling shoes actually clip into the pedal) with the caveat that you have to remember to unclip before you come to a standstill or suffer an embarrassing topple!
One essential purchase is a pair of cycling shorts, which have a nappy-like pad (called a chamois) in the gusset. Bib shorts – which strap over your shoulders to stay firmly in place – are ideal. If you're sceptical before your first ride, you certainly won't be by your second!
With your route planned, shorts on and helmet buckled, it's time to hit the road. Rather than heading out solo, you could let someone else take responsibility for planning by joining a local cycling club's weekly ride. It can be daunting turning up the first time, but these excursions are a great way to pick up tips, discover more routes and find first-class cafés – all that pedalling torches calories, after all. Cycling etiquette should dictate that no one is ever left behind on a club ride, and it's surprising how slipstreaming makes travelling in a group so much less demanding.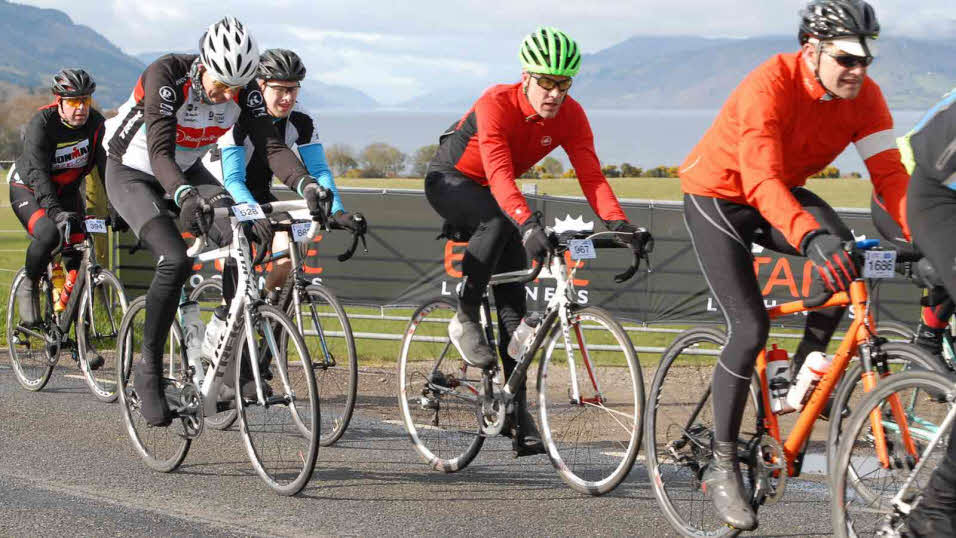 Cycling in a group is more sociable and you can pick up helpful tips
To keep the miles ticking under your wheels, it's vital to maintain energy levels and stay hydrated. British Cycling recommends drinking at least 500ml per hour, as well as eating a small snack, such as a couple of bites of a banana, every 20 minutes. When cyclists talk about 'bonking' they are referring to running out of energy, and it's no laughing matter when you're miles from home.
If you're faced with an interminable hill, select your lowest gear, spin your legs, and break the climb mentally into short sections. It's easier to convince yourself to reach the next lamp post in 200 yards than to focus on the summit.
With the basics mastered, investigate 'sportives'. These are organised events that have signposted routes of different lengths, feed stations and mechanical support. They're a great way to try the most interesting, and frequently most challenging, roads in a region.
Visit our Strava page for cycle-friendly routes from Club sites