Indoor wall climbing
Inspired by the film Free Solo. in which daredevil climber Alex Arnold scales the near-1,000m cliff of El Capitan without any safety ropes, Jonathan Manning decides to give the sport a try. Together with daughter Tilly they visit Peterborough Climbing Wall and discover that it is not as easy as the experts make it look.
By Jonathan Manning | 27 Jan 2019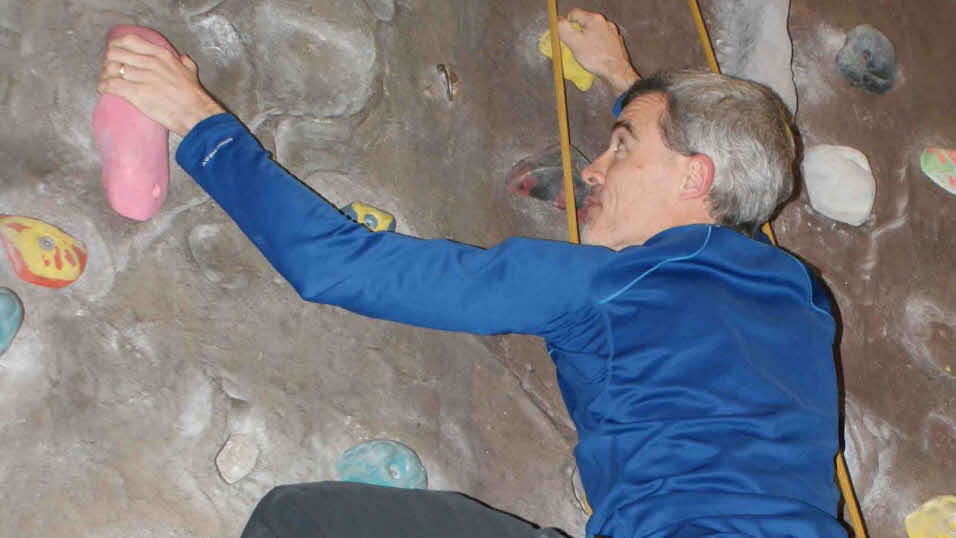 In the film, Free Solo, ace climber Alex Honnold stares calmly up at the near-1,000m vertical cliff of El Capitan in Yosemite National Park, somehow at peace with the idea that he will attempt the iconic ascent without ropes or other assistance.
Standing before all seven metres of Peterborough Climbing Wall – just a few minutes' drive from Ferry Meadows Club site – trussed up in a harness and anchored by a rope, my heart still races as though I've jabbed my fingers into a wall socket.
Hitting the heights
I'm here with my 14-year-old daughter, Tilly, and I'm more than a little apprehensive. There may be deep cushions right across the floor, but seven metres is higher than an upstairs window, and there's little reassurance in knowing that Peterborough Hospital is right next door. At least I have an instructor, Malcolm Flatt, to transform me from Peter Parker into Spider-Man.
My first attempt is both thrilling and nerve-wracking. I stick to the biggest holds and haul myself up. Years of walking and cycling have done nothing for my upper body strength, but it's exhilarating to pull myself towards the ceiling and I high-five the top of the wall.
When it's her turn, Tilly flies up, her power-to-weight ratio far better than mine and her size 5 shoes finding purchase where my size 10s found none.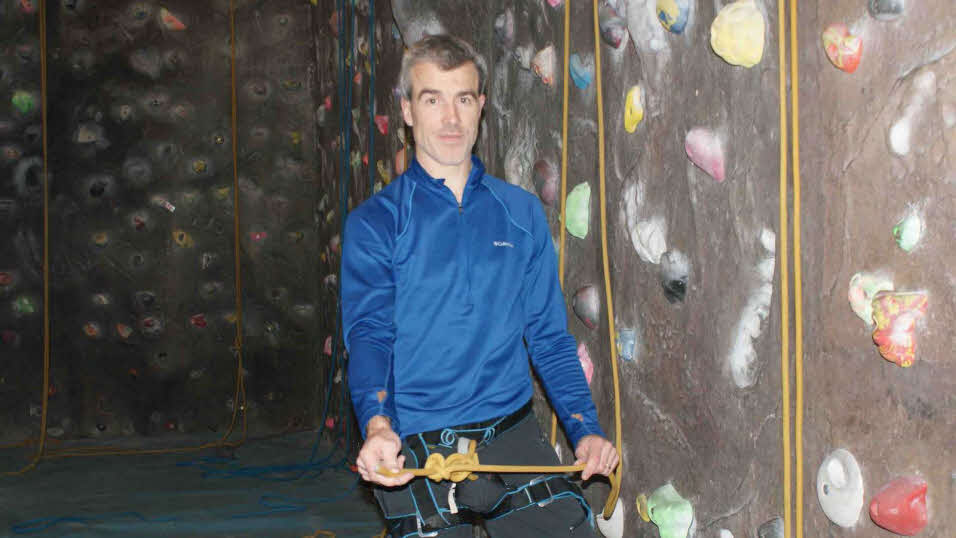 Planning ahead
Malcolm ups the ante by suggesting we restrict ourselves to just one colour of hold on our next climb, rather than utilising the kaleidoscope of options available. I soon realise that, like the finest chess players, the best climbers think several steps ahead, not simply to the next hold. It means that even on a relatively small indoor climbing wall the activity becomes completely engrossing. The fear of falling focuses my mind to such an extent that all other thoughts evaporate.
Mixing it up
As the afternoon progresses we move along the wall to a new set of holds. There's a surprising variety of routes to the top and a definite path of progression to more difficult ascents. The two-hour lesson (£25) whistles by and at the end we're presented with a registration card that allows us to return for unsupervised sessions at £5.50 per time. Ferry Meadows Club site has now become a base camp for a very different type of holiday.