7 best walks in West Sussex
7 best walks in West Sussex
If you're looking for great places to stretch your legs and up your step count, then West Sussex is ideal for both casual ramblers and experienced trekkers alike.
With rolling hills and stunning parks that glisten with sunlight in summer and sparkle with winter frost when it's cold, there's every reason to put on some fitness gear and explore this beautiful part of the world. So without further ado, here are seven of the best walks in West Sussex to pop on your itinerary.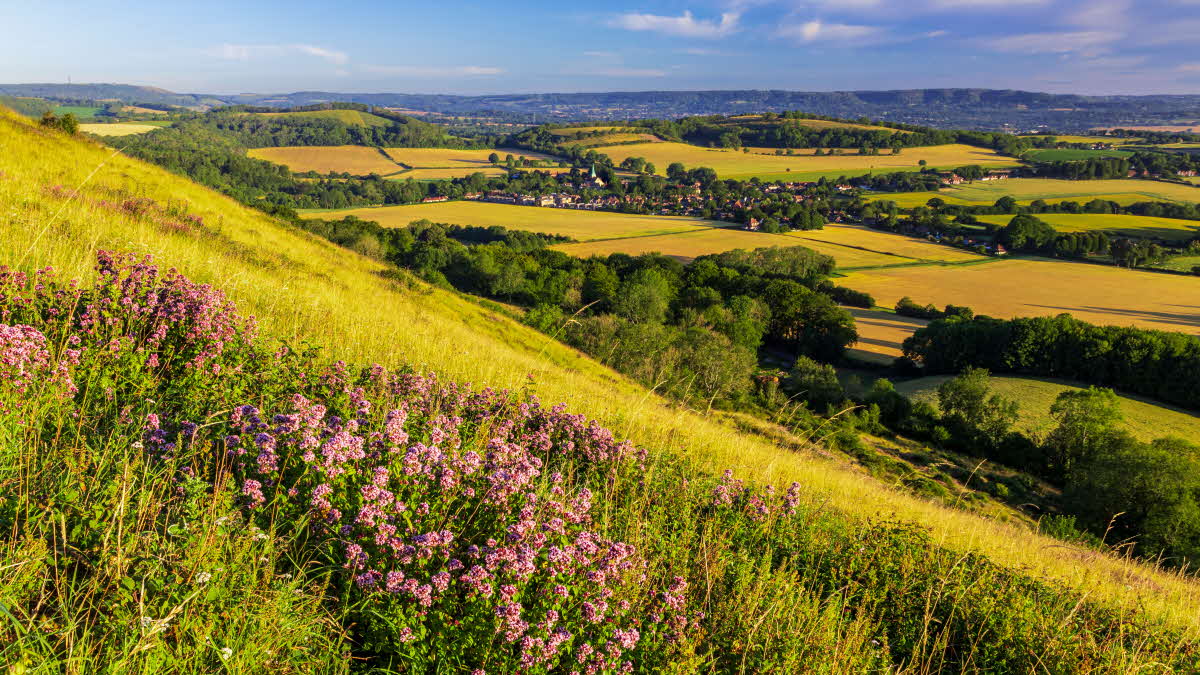 1. Harting Down Wildlife Walk
Difficulty level: Moderate / Suitable for nature lovers and wildlife explorers
When it comes to walking holiday ideas in West Sussex, Harting Down is certainly worth a visit. This is one of the largest areas of ancient chalk downland owned by the National Trust. It's also a renowned nature reserve, home to an abundance of wildlife and a Site of Special Scientific Interest. The trail begins at Harting Down car park and heads towards Beacon Hill, Little Round Down and then finally Harting Hill. It's around four miles in length and will take around 1.5 hours.
2. Black Down
Difficulty level: Easy / Suitable for stargazers and astronomy enthusiasts
Nestled in a quiet and picturesque corner of West Sussex lies a horticultural haven bursting with delightful florals, rolling hills and spectacular views. Black Down is also the highest point in the South Downs National Park and is the perfect spot for stargazing on a clear night. The walk here offers a circular route starting and ending at Tennyson's Lane car park. It's about 1.5 miles in length and takes around 30 minutes, making it a top site for dog walking in the region.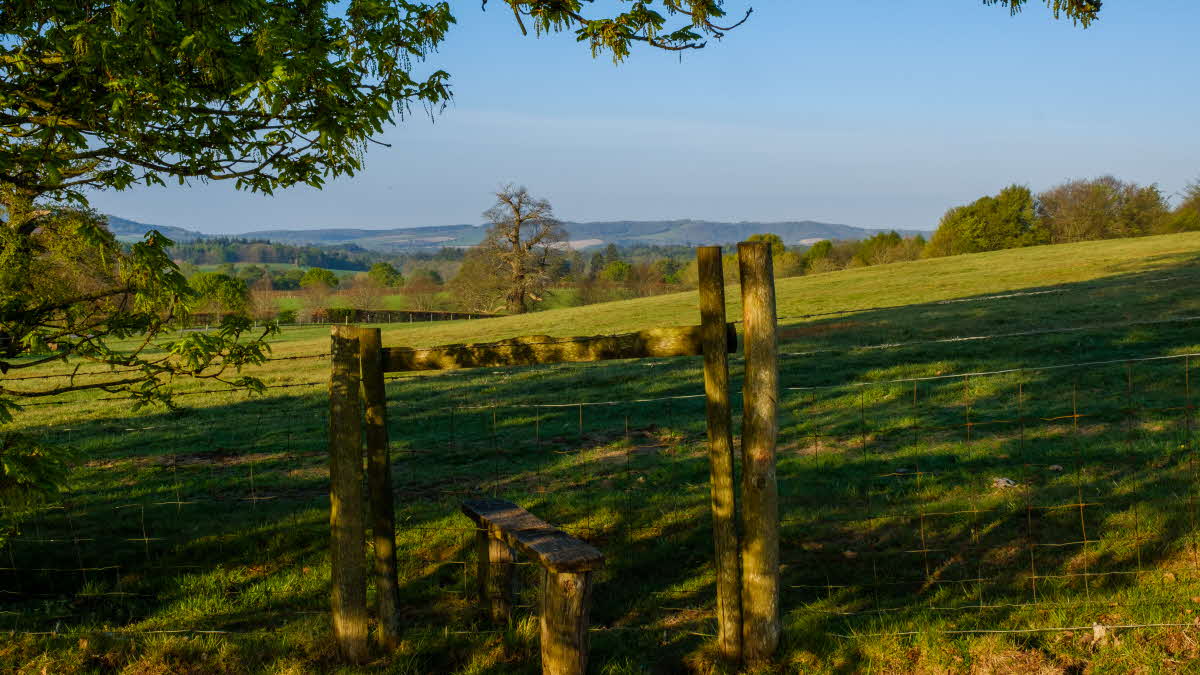 3. Woolbeding Estate
Difficulty level: Easy / Ideal for those looking for a circular walk
Circular walks are satisfying, especially when you get to explore a countryside gem such as Woolbeding Estate located in the South Downs National Park near historic Midhurst. The walk begins at Wheatshift Inn in the heart of Midhurst and will lead you through Wooldbeding Parkland next to the meandering river Rother, edged with ancient trees. Keep a lookout for geese, swans and kingfishers as you follow the Rother walk signposts, head past tall poplars and hear the sound of the weir before returning to Midhurst's main street.
4. Slindon Medieval Park Pale and Village
Difficulty level: Easy / Suitable for dog walkers and families
If you want to explore a National Trust estate in the South Downs, then Slindon is certainly well worth a visit. There's a circular route you can do which takes about one hour and covers just less than two-miles. This will lead you past Slindon's medieval deer park and then through the unspoilt rural village of Slindon. Interestingly, stone tools found during archaeological digs of the area show that Slindon used to be located by the sea. The coast is now miles away.
5. A Roman Ramble to Gumber Farm
Difficulty level: Moderate / Suitable for history lovers and stile hoppers
Many walks around West Sussex are easy. But if you fancy something more challenging then the Roman ramble to Gumber Farm takes about two hours and covers just short of four miles. If you drive to Bignor Hill car park, just a stone's throw from Slindon, you can then make your way to Stane Street which is the old Roman road. When you reach a clearing at the Six-Ways signpost, take the left fork of the track nearest Stane Street back up to your left. You'll then need to take a left again at the next fork in the road and head for Gumber Farm which will lead you back to Stane Street.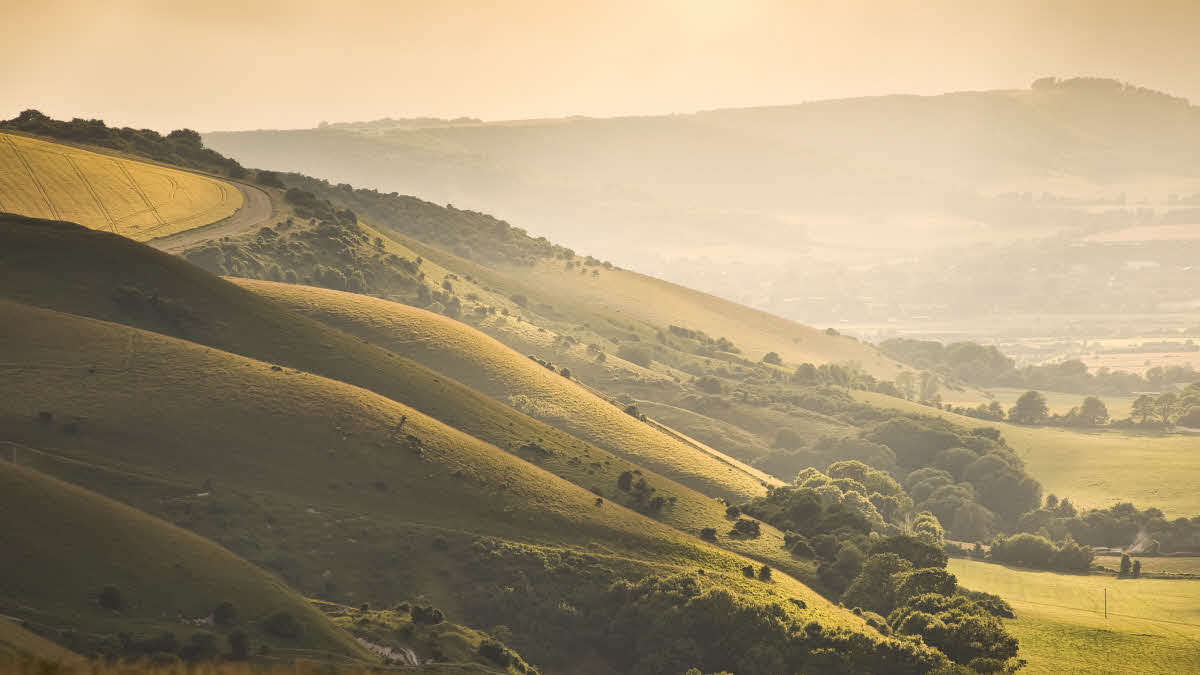 6. Devil's Dyke and Poynings Circular
Difficulty rating: Moderate / Ideal for hikers, walkers and runners
Devil's Dyke and Poynings Circular is a loop trail around two miles long and located near Hassocks in West Sussex. This route is well known for its beautiful wildflowers and is a popular spot with hiking enthusiasts and runners alike. Devil's Dyke is a 100-metre deep V-shaped dry valley on the South Downs Way, making it a great spot for adventures, while Poynings is a quaint and rural village that's simply picture perfect.
7. Childham Peninsula Coastal Circular
Difficulty Rating: Easy / Suitable for those wanting a longer walk
If you want to get out and about and stretch your legs, then this five-mile loop trail located near Emsworth, West Sussex could be ideal. It's a great walk to enjoy with the whole family, complete with stunning seafront views and scenic picnic spots. As parts of the trail can only be accessed at low tide, it's really important to plan your trip with the tide in mind. There are also some wet and slippery paths, so take it easy as you go and don't forget to make a short stop at the shingle, gravel and flint beach.
You may also be interested in