An electric-bike adventure
An electric-bike adventure
Keen cyclist Jonathan Manning tests out an electric bike for the very first time and finds that a little bit of assistance can come in very handy indeed!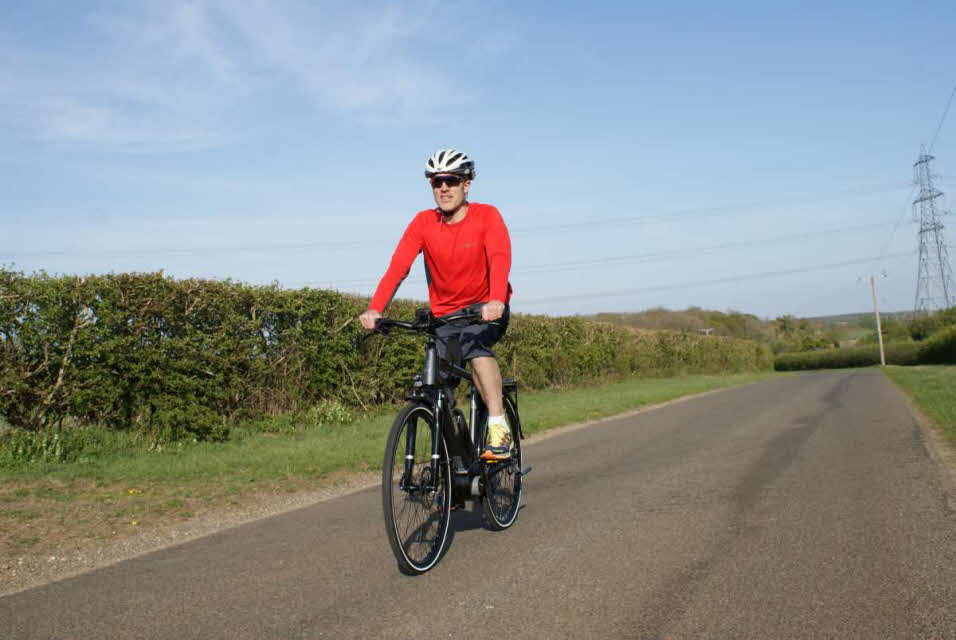 Jonathan is a keen cyclist but had never ridden an e-bike before
In A Bike for Big Ears, Noddy commissions Mr Sparks to fit a secret motor to Big Ears' bicycle, and when the white-bearded gnome goes for a spin his bike takes off with a mind of its own. "Thundering toadstools, it's alive!" cries a panic-stricken Big Ears.
His alarm unfailingly prompted squeals of delight from my twins, which flashed back to me as I pressed the '+' button on the handlebars of the Raleigh Motus Tour e-bike I was testing. Fitted with an electric motor, the bike meets the rider's pedalling power with its own propulsion, although thankfully not with the urgency that caught Big Ears unaware.
In fact, the Motus has no throttle for progress without pedalling and the electric power will only help you up to a maximum speed of 15.5mph. E-bikes that can propel you any faster classify as mopeds or motorcycles under British law, requiring riders to have a driving licence and wear a crash helmet. This doesn't mean, of course, that you can't ride faster than 15.5mph on the Modus... you just have to reach higher speeds with muscle – not battery – power.
This bike's eight mechanical gears are supplemented by four assistance choices: Eco mode, which provides a 40% supplement to your leg power, Tour (100%), Sport (170%) and Turbo (250%). The 'off' setting provides a reminder of what it's like to ride without any assistance. It's the same if the rechargeable lithium-ion battery runs flat, in which case the Modus Tour operates as a standard push bike, albeit a heavy one. Its chunky alloy frame, disc brakes, suspension forks and especially the battery and motor see it register 24.5kg on the scales, a consideration for caravanners and motorhomers who like to pack their bikes.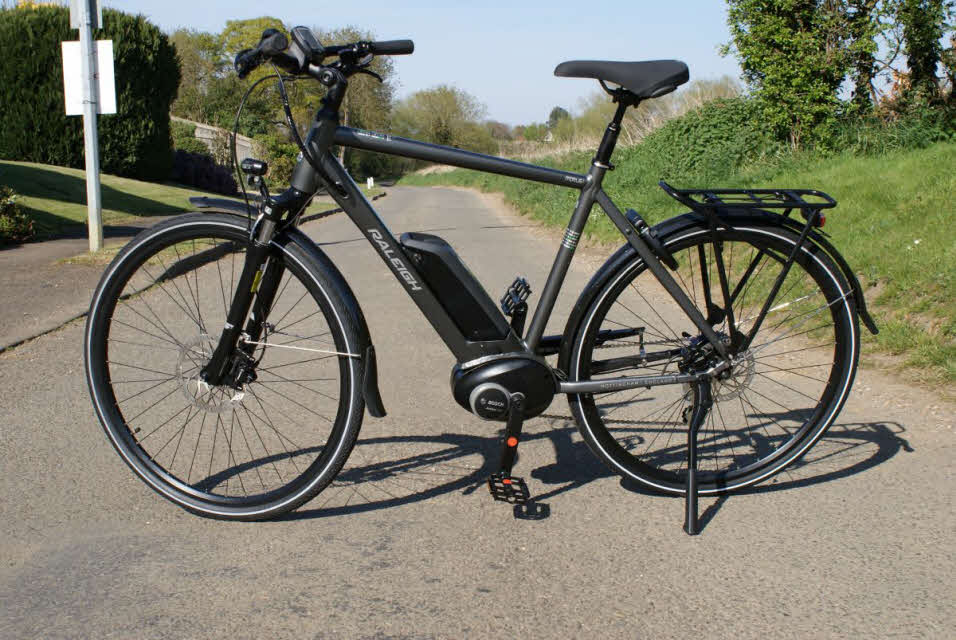 The Raleigh Modus Tour is fairly heavy compared to normal bikes due to the weight of the battery
Technical details aside, what really matters are performance and how an electric bicycle can transform the riding experience. As a mustard-keen cyclist, I've viewed e-bikes with a mix of hope and dread. Hope, because my happiest times areon a bike, so the longer battery assistance allowsme to prolong my cycling life, the better. Dread, because I still enjoy the delicious feeling of fatigue at the end of a ride; thankfully, I discovered there was still pedalling to be done and exercise to be enjoyed.
Raleigh says the average age of an e-bike buyer is 35, so electric assistance is not reserved for older cyclists. Anyone deterred by hilly terrain, fed up with watching their cycling partner disappear over the horizon, or intimidated by the prospect of carrying heavy shopping back to the campsite (this bike comes with a rack to attach panniers), will rejoice in the subtle battery support. The motor was almost silent as it took the sting out of steep hills and lengthy inclines, and reaching summits with breath in my lungs and the ability to chat proved to be a novel experience.
The makers say the battery pack has a range of 108 miles, but this depends on the weight of the rider, the hilliness of the terrain and the mode selected. The combination of my weight (11½ stone) and a steady ripple of hills saw the on-board computer screen indicate a fully-charged battery would be capable of about 60 miles in Eco mode. Even 60 miles between recharges is impressive, however, inspiring confidence for longer days in the saddle than many riders would be tempted to undertake on a normal bike. Six hours is all it takes to restore the battery to full charge.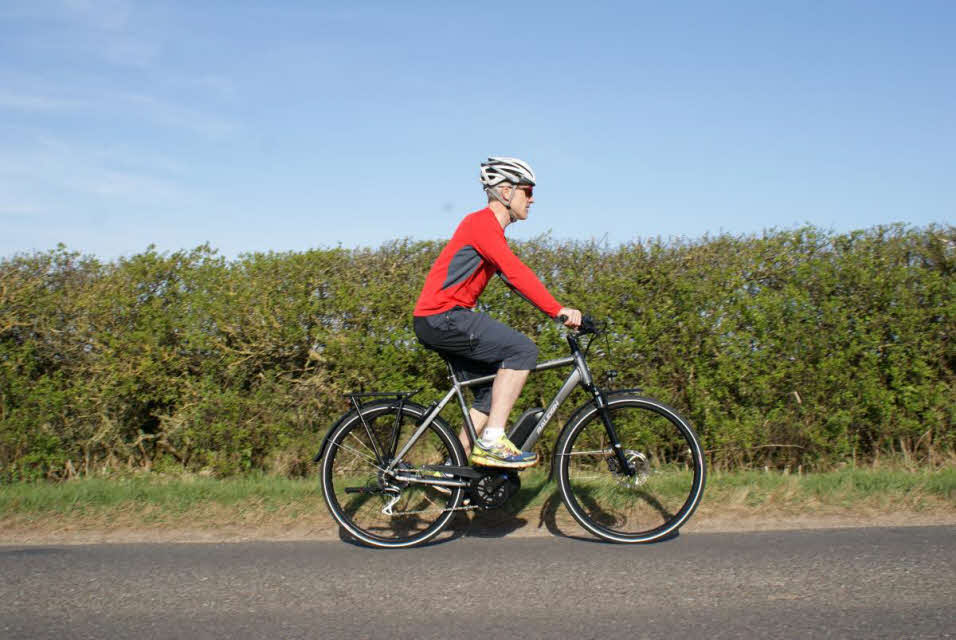 Jonathan enjoyed the assistance provided by an e-bike on steep inclines
The test bike's upright seating position is comfortable and ideal for riding through town (it would double brilliantly as a commuter bike), while its disc brakes are superb - although the wheels and tyres are better suited to asphalt and sealed paths (this isn't a bike for muddy or rocky trails).
Decent e-bikes aren't cheap (this model has a recommended price in excess of £2,000 – Club members enjoy a 10% discount with Raleigh), but the freedom to cycle where you like, whatever the wind, gradient or state of your energy levels… well, that's priceless.
If you're interested in buying an e-bike, make sure you check out our electric bike buying guide to make sure you know what to consider when making a purchase.