Why watersports and touring are a perfect match
Touring and watersports: a great match
In the first of four blog posts, Rob McCabe looks at the reasons why touring holidays and watersports are a great match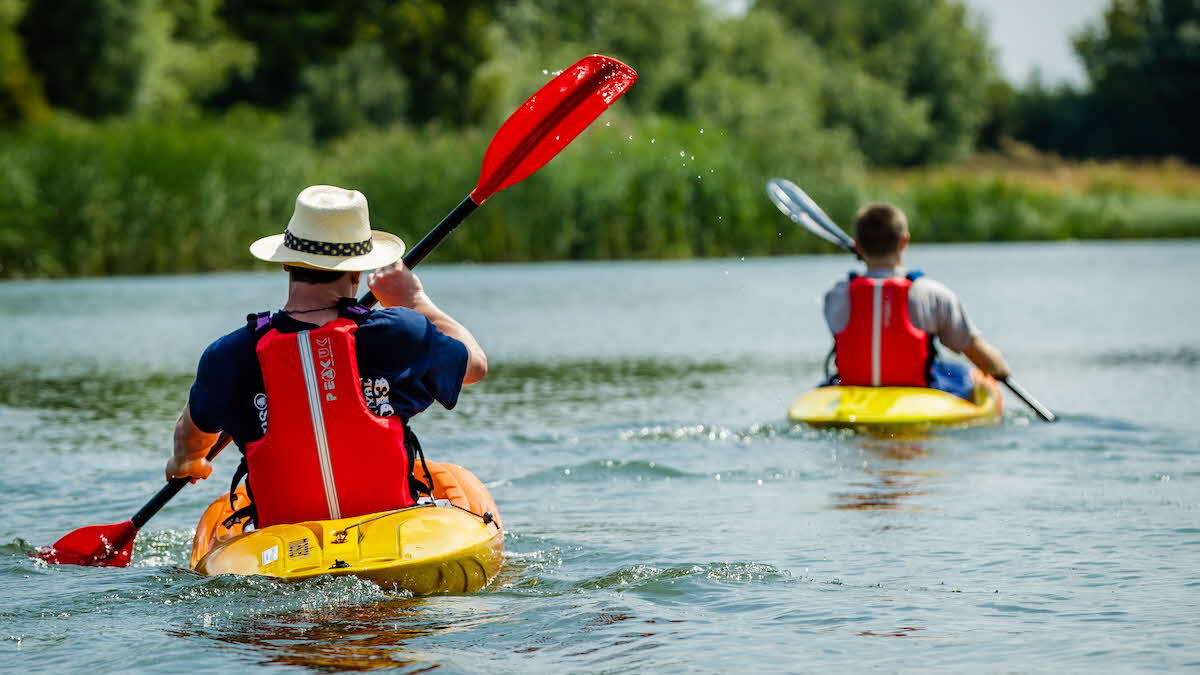 Image courtesy of British Canoeing
Water: it's essential for giving life, but for millions of us in the UK it also makes life worth living. Just think about what an important part it plays in deciding where your next touring adventure will be: the popularity of many Club campsites is due in large part to their proximity to beaches, rivers, canals and lakes.
And while many visitors are perfectly happy enjoying simply being by the water – whether walking the dog along the canal path, rockpooling on the beach or enjoying a couple of drinks in a riverside pub garden – an ever-increasing number of us are participating in several near-addictive activities that can be classified with one simple word: watersports.
Any activity that takes place in the water is a watersport. Jet-skiing, water-skiing, windsurfing, rowing, cliff jumping and, of course, surfing are just some of the more high-octane examples. But you can take to the water without getting your heart rate pounding quite so much, by canoeing, kayaking and stand-up paddleboarding (SUP) for example.
You're never too old to try something new, that's true. But it's also the case that some of the more aerobic activities – rowing is probably the prime example – do call for quite a bit of physical exertion to get the most of out of them. At the other end of the scale, a gentle paddle along a tranquil river has got to be one of the most calming, stress-free ways to enjoy the great outdoors.
Testing the water
The good news for those of you interested in giving some form of watersport a go is that you're not simply cast adrift, as it were. Far from it, in fact. There are properly-regulated centres all over the UK that offer taster sessions and one-to-one tuition, and we would urge any newcomer to take full advantage. Not only are you far less likely to find yourself in a spot of bother if you've been trained by an accredited instructor, but you'll also have the know-how to get yourself out of a tricky situation if necessary.
You don't even need your own equipment – most watersports centres hire out all the gear you'll need. If, after a few sessions, you're bitten by the bug and feel that you've found a hobby for life, you can take the plunge and buy your own stuff.
More good news! The fact that you own a caravan or a motorhome means that you have the perfect base for a watersports activity break. Regardless of where in the country your chosen pursuit takes you, there's bound to be a Club campsite or at least a Certificated Location pretty much on the doorstep of the body of water you're headed for. Your vehicle also gives you the wherewithal to transport much of the equipment you'll need – even more so if it's been designed with that function in mind. Think one of the Swift Basecamp models or the Knaus Sport&Fun.
We know from your feedback that surfing and canoeing are among the most popular watersports with members, so we're going to focus primarily on these in future blogs – the equipment, the training, the safety aspects, where the best locations are and, crucially, what makes them worth a try in the first place. Because, at the end of the day, that is what it's all about!
This is the first of four posts by Rob McCabe on watersports. Please click here to view the other parts: Part 2 | Part 3 | Part 4