Great reasons to go surfing
Surf's up!
In the third of four posts about watersports, Rob McCabe offers advice for those who would like to try surfing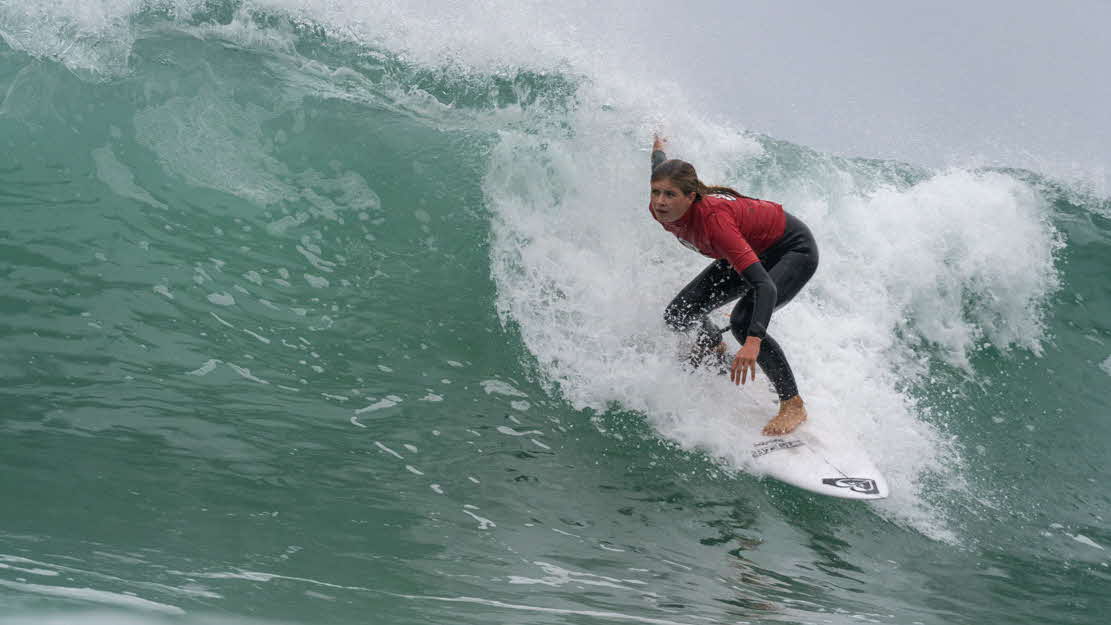 Image courtesy of Surfing England
Ask any surfer what keeps them coming back for more, and you'll hear variations of the same answer – the 'high' that comes from riding the perfect wave is a sensation that's hard to better.
You can understand why, because so many different elements need to go your way in order to experience that ultimate thrill. You need the wave to be absolutely the right one; you need to 'catch' it with millisecond precision; and you need to achieve the right balance as you spring to your feet on the board.
Cornwall, of course, is the first destination most of us think of when talking about surfing in the British Isles – and quite right too, given that some of the county's surfing beaches are among the most celebrated in the world. But it doesn't completely hog the limelight – there's some fantastic surfing to be had all over the UK.
Tread the boards
Our primary recommendation for newcomers looking to get some tuition is to seek the quality and safety reassurance that comes with booking lessons accredited by Surfing England, the national governing body. If you're looking for lessons in Scotland or Wales, check the qualifications and experience of the instructors at each school before you sign up.
Surfing England also oversees the activity at elite level. It runs several prestigious competitions each year, including the English Surfing National Championships, of which the Caravan and Motorhome Club is headline sponsor.
Most surf schools offer group lessons (£40-£50 per person is typical) or one-to-one tuition, the latter obviously being a bit more expensive (about £70-£90). You'll be kitted out with a wetsuit and a surfboard. Boards come in different sizes: a shortboard, as the name suggests, is the smallest of the breed at about five-to-six feet long; in use, it's faster and easier to turn. But beginners are more likely to be handed a foamie, because its wider, longer surface makes it more stable and easier to stand up on. And if you think that what you'd really like is something in between the two, you're in luck – a mid-length board is a good compromise once you've found your feet a bit.
On your first lesson, you'll almost certainly soon be standing on your board, getting your first experience of being propelled back towards the beach on even a small wave. And be warned – once you've broken your duck like that, you'll want to go back out for another go. And another…
After gaining a bit of experience, you can hire different boards from surf centres to (literally) try them for size. You can then decide if you want to go ahead and buy – many surfers own more than one so they can choose which best suits the conditions or location on the day. And here's something to store in the back of your mind in case it ever comes up in a pub quiz – a collection of surfboards is called a quiver. Now you know.
The price range is bewildering because of all the variables involved, so grab a chat with your instructor to pick his or her brains, and then do your homework. A lot of surfers, especially those who can only fit in occasional sessions throughout the year, are perfectly happy just to hire a board when they need to. Strictly speaking, you don't need a wetsuit to go surfing – but in the bracing seas off the British coast you'll more than likely be glad of one, even in summer.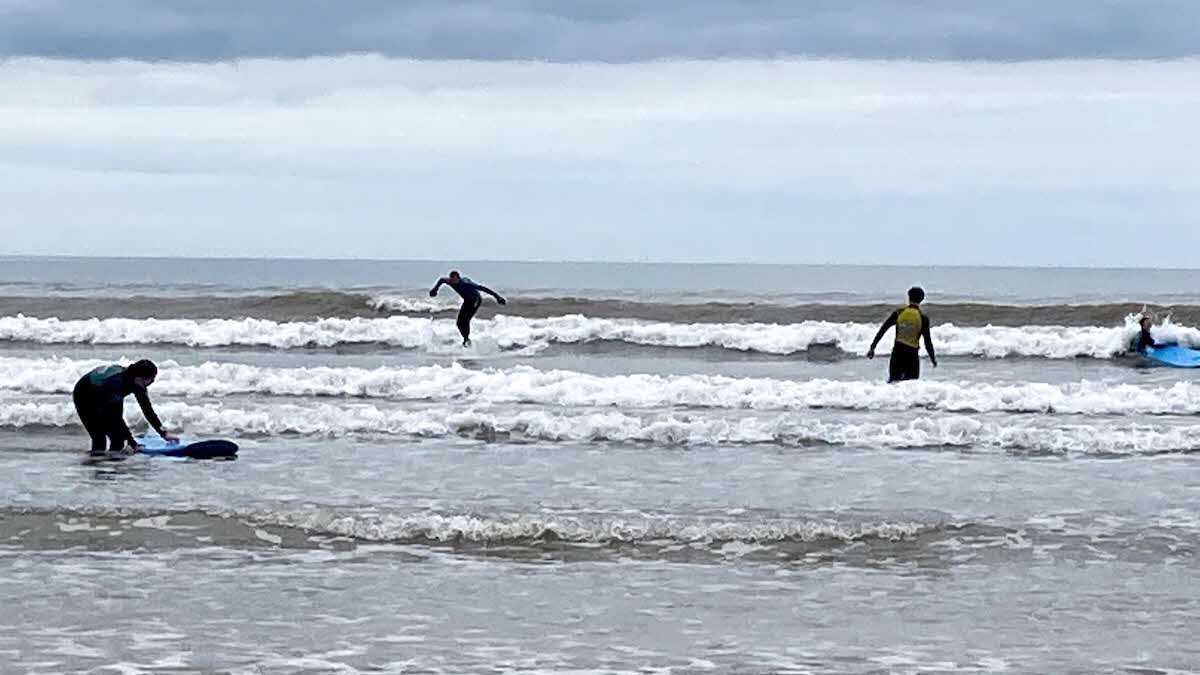 Information
To find out more about Surfing England and a full list of accredited surf schools, see surfingengland.org.
Why surf?
"The best thing about surfing is that every person can find a way to ride the waves and experience the adrenaline of being in the ocean. Whether you bodyboard, stand-up surf or simply bodysurf – self-propelling yourself into waves with no kit! – surfing is for all. There's also a growing movement of adaptive [disability] surfers. When we're in the sea and in the line-up, nothing else matters. We're all there to surf!"
Hannah Brand, Surfing England
Surfing safety
This will be a priority for any qualified instructor, and it's difficult to overstate the importance of having proper tuition before you head out on a solo mission. The basics are:
Understanding the different beach flags (the red flag is the most fundamental, meaning don't enter the water at all).
Surfing etiquette so you don't compromise the safety of other boarders or yourself.
How to spot a rip current, which can suddenly carry you out of the shallows, and what to do if you get caught in one.
Safety in numbers – as a beginner you should never take to the water when there's no one else surfing.
For in-depth surfing safety guidance, see here.
This is the third of four posts by Rob McCabe on watersports. Please click here to view the other parts: Part 1 | Part 2 | Part 4