Electric Bike Buying Guide
Electric Bike Buying Guide
Our technical team offers advice on e-bike costs, weights, charging and more...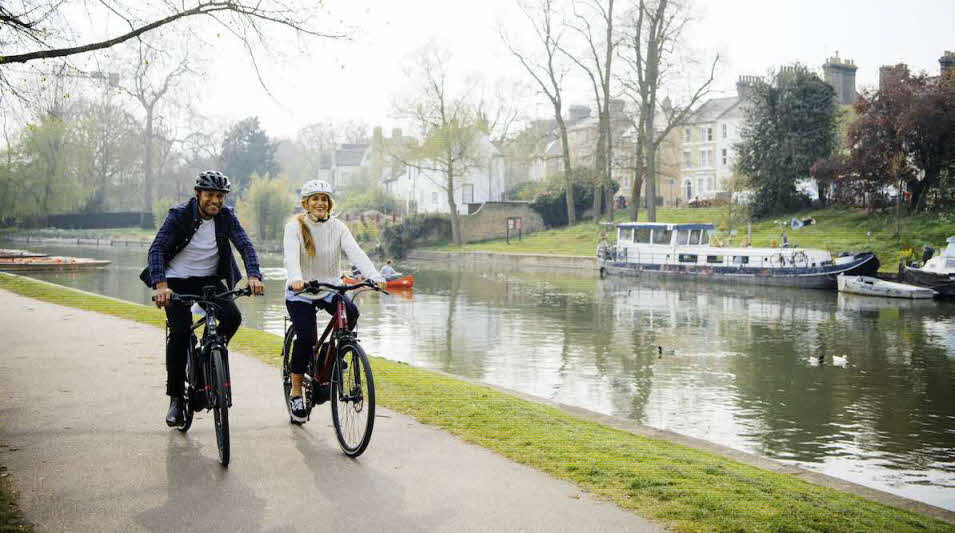 E-bikes, like these from Raleigh, can take the strain out of a ride
Contrary to what some might believe, using an electric bike (or e-bike) is not 'cheating' – they're a fantastic way of making cycling more viable, for example if you're not the most regular cyclist, or not the fittest, or if you're heading away on a cycling holiday. You'll still end up pedalling enough to get some exercise, but if the motor gets you farther and up more hills than you'd otherwise manage, or importantly if it makes a trip by bike feasible when it otherwise wouldn't be, then that's a real benefit. Especially if you're new to road cycling. There are some factors to consider, though.
Cost
You're buying a bike plus an electric drive system, and that adds up. If you choose the cheapest models, it's often the bike parts that are compromised. Make sure you're happy with the quality of components like wheels, brakes and gears. Compare them with those on standard bikes.
Weight
Adding a motor and battery inevitably adds weight. That's another reason to check for good brakes, but it's also worth considering if you need to lift bikes on and off a cycle carrier. A higher price will sometimes equate to a lighter bike.
Transportation
Housing large, relatively heavy, expensive bikes (or more likely two of them) will always be challenging for caravanners or motorhomers. Make sure you can lift them onto a rack – roof racks or high-mounted carriers are seldom ideal. A-frame mounted carriers, or those on the rear of caravans, may upset the balance of the van too, so check payload and noseweight carefully. A motorhome with a rear garage is perhaps ideal. There are folding models which will fit inside the caravan, motorhome or towcar, but these can be expensive. Don't scrimp on good locks/chains to protect your bikes, including when in transit if on an exposed rack.
Charging
On sites with mains, it should be straightforward to charge a battery or batteries overnight. If you stay off-grid, it's more challenging. Charging from a 12V leisure battery (via an inverter, or a DC-DC converter) isn't ideal as it'll take a significant amount of your available power. A solar panel helps, but may not be enough. If you're moving regularly, a sensible option would be to charge while driving. The simplest way is to use an inverter to power the mains charger which comes with the bike. That's relatively cheap, and an inverter's useful for other purposes, too. Check the power rating of the charger and make sure the inverter's rated for comfortably more, and also that it produces a 'true sine wave' output, as anything else may cause compatibility issues with more sensitive electronic devices. A second option is to use a DC-DC converter to step up the 12V available in the van to the higher voltage required to charge the e-bike battery. That's more efficient in principle and may give a better (quicker) charge, but prices for these vary greatly. 'Branded' ones from e-bike suppliers or specialist accessory shops can be expensive, but come with the right connections for specific batteries. Cheap generic ones are readily available from online retailers, but may need adaptation to connect to specific batteries.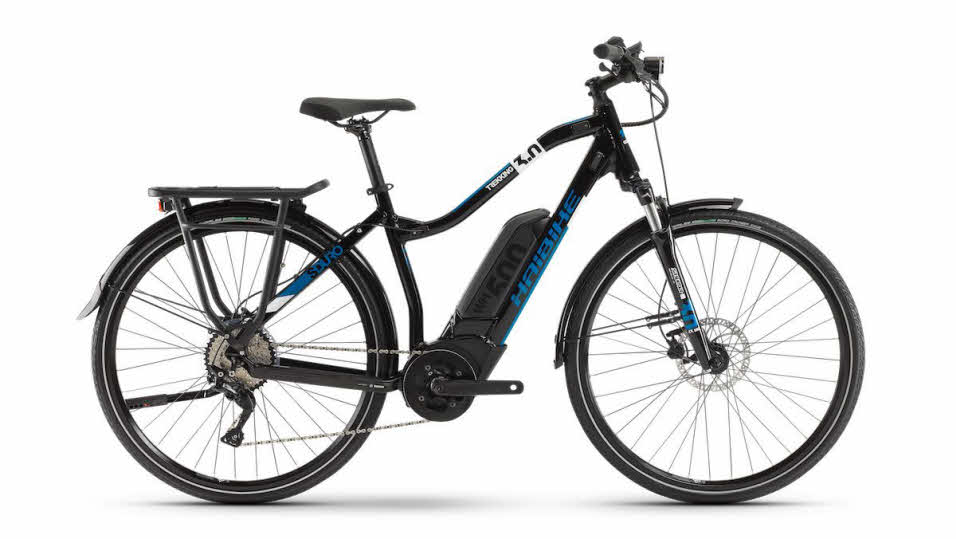 This article first appeared in the November issue of the Club magazine. Please address your technical questions to technical@camc.com or call 01342 336611 (quoting your membership number). You'll find lots of helpful tips and advice online.