Busfest – The world's largest VW van show
Happy campers
Celebrating all things Volkswagen Transporter, Busfest claims to be the biggest such event in the world. Nick Harding pays a visit
Worcestershire's annual 'Busfest' is a kind of 'all hail to the VW Transporter' event with a weekend's camping thrown in. Even dogs are allowed – well-behaved ones, of course. There's a funfair, various displays, live music, food and drink stands, plus every kind of autojumble imaginable in a 'trade village' that boasts some 350 individual stands. Seemingly anything you can fit the letters 'V' and 'W' onto is here.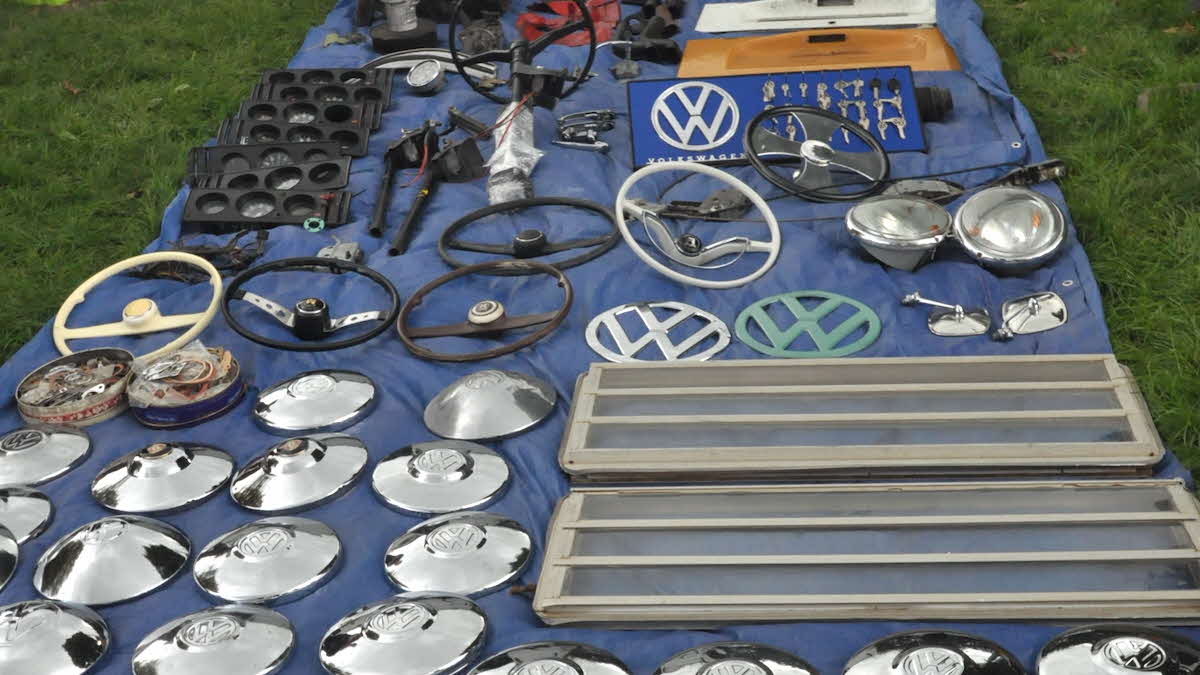 After spare parts for your campervan restoration project? Or do you just want some memorabilia from yesteryear? Busfest really is the place to go. It's an autojumbler's heaven!
Busfest is a fantastic opportunity to experience the vehicles of yesteryear.
There were plenty of Karmann Coachbuilts and Westfalia models around, but I also noticed a lot of touring caravans and more recent non-Volkswagen motorhomes.
I spotted many Auto-Sleepers (Tridents, Troopers, and the always-classy Clubman coachbuilts), Autohomes and Holdsworths – and of course plenty of Californias from across the generations.
However, the main attractions were the thousands of bespoke vehicles, many of them DIY projects.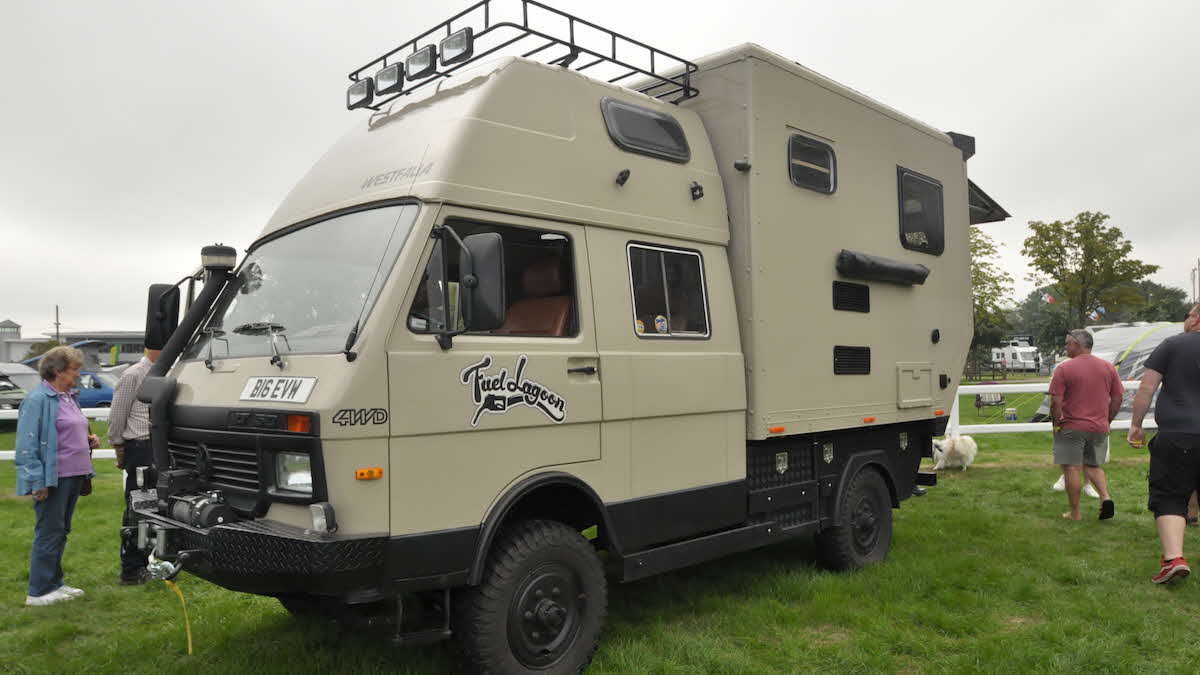 Typical of so many Busfest attendees, Lee Ashman has long been a hands-on VW enthusiast. He built a Volkswagen Beetle Wizard before he was 20, and this is his latest work, based on a Volkswagen LT Syncro. Lee picked up two prizes at Busfest's Show and Shine side event
The camping arrangements were more akin to rallying, but the stewards ensured good distances between units in the camping areas, and they let our small party (three campervans) park up together. Our weekend away cost us a grand total of £127 – that's for the two of us, plus dog, plus camping.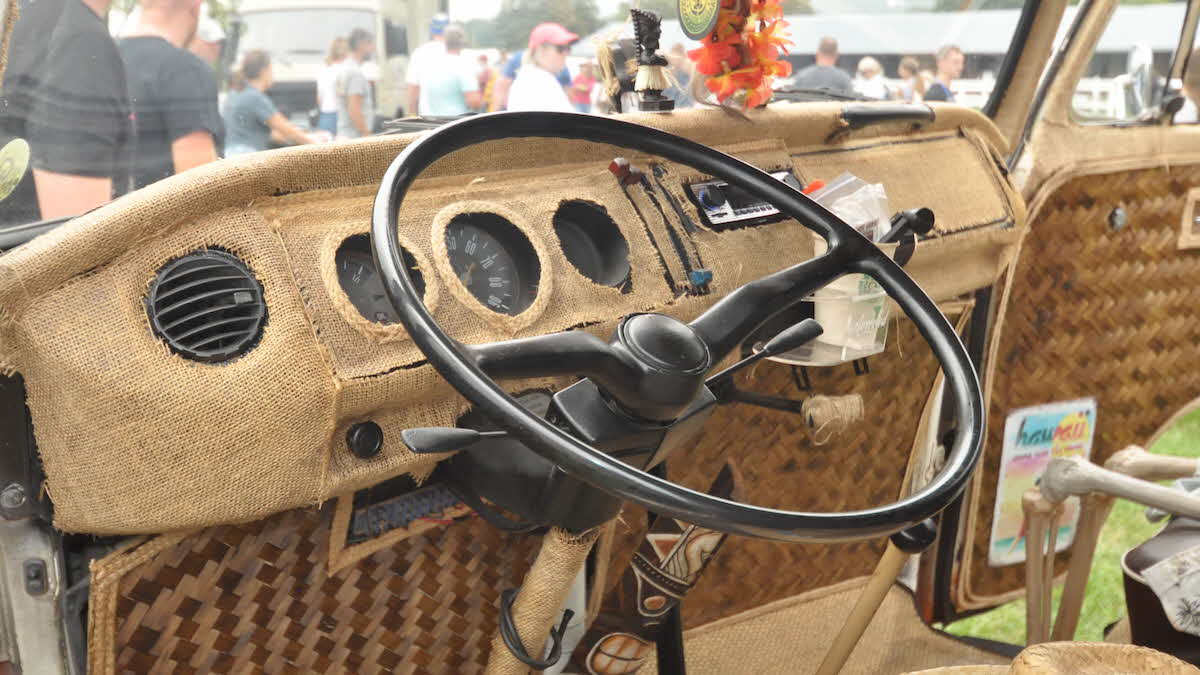 A hessian dashboard?
Details
Busfest, billed as 'The World's Largest VW Transporter Show', takes place every year at the Three Counties Showground, Malvern, Worcestershire, and in 2022 celebrated its 10th anniversary. The next Busfest takes place from 8-10 September 2023.
Contact: busfest.org