Latest update on our Wi-Fi improvement project
01/09/2021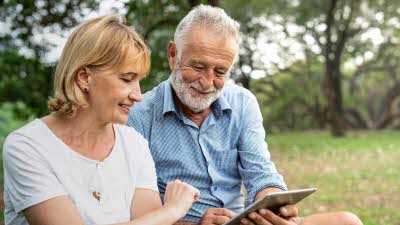 Latest update (as at 1 September 2021)
As you may already know, we're continuing to invest in our on-site Wi-Fi service to ensure a better connected experience for our members. Our project to upgrade over 100 Club campsites is well underway, with the improvements meaning faster connection speeds and a more reliable Wi-Fi provision during your stay with us.
Steady progress has been continuing throughout June and July and despite some challenges we're pleased to advise that a total of 24 Club campsites have now been successfully migrated over to the upgraded provision via BT.
The Club campsites upgraded so far run the length and breadth of the UK, starting up in Scotland with Garlieston Club Campsite and Silverbank Club Campsite. Moving past the border into the north of England with Bridlington Club Campsite, Durham Grange Club Campsite, Old Hartley Club Campsite, Troutbeck Head Club Campsite and Teesdale Barnard Castle Club Campsite. Heading towards Middle England and East Anglia, we've upgraded Wi-Fi at Castleton Club Campsite and Poolsbrook Country Park Club Campsite.
Over in Wales, we've upgraded at both Coed-y-Llwyn Club Campsite and Pandy Club Campsite, whilst over in the South-East of England, we've upgraded the Wi-Fi at Abbey Wood Club Campsite in London, Bearsted Club Campsite in Kent and Littlehampton Club Campsite by the Sussex coast. In the Southern region, we've upgraded Burford Club Campsite, Chapel Lane Club Campsite, Moreton-in-Marsh Club Campsite and Southland Club Campsite on the Isle of Wight. The remaining upgraded campsites are towards the South West, comprising of Cheddar Club Campsite, Exmoor House Club Campsite, Hurn Lane Club Campsite, Looe Club Campsite, Stover Club Campsite and Trewethett Farm Club Campsite.
The project team will continue to work closely with BT to progress the migration of the next raft of sites as quickly as possible over the coming few months.
We will, of course, post further updates as the project progresses and we know that you will join us in looking forward to the continued roll out of improved Wi-Fi connectivity across a huge proportion of our UK Club campsite network!