Cycle route from Thetford Forest Club campsite
Forest and flint
Jonathan Manning explores the whisper-quiet lanes of rural Norfolk on this circular ride from Thetford Forest Club site
This peaceful ride explores the quiet, flat roads in and around Thetford Forest. There are some wonderful tracks through the woods for mountain bikers, including an excellent trail centre a few miles up the road from the Club campsite, but this route sticks to the roads.
This is a tranquil landscape, with largely traffic-free lanes lined by Scots pine, oak and beech. Behind the trees lie pig and arable farms as well as gorse-covered heath.
Pretty villages dot the route, where ancient, flint-clad churches prove to be the star attractions. All Saints in Cockley Cley is particularly attractive with its ruined tower, which collapsed in 1991 (it's also conveniently located next to the brilliantly-named Twenty Churchwardens pub which is housed in a converted school).
A little farther on, the six acres of ponds and waterways at Gooderstone Water Gardens, criss-crossed by 13 bridges, is a dreamy place to stop, and there's a small cafe, too. Far grander is the National Trust's Oxburgh Hall (nationaltrust.org.uk), a magnificent 15th century brick manor house, with lovely walled gardens and a pretty orchard.
All-in-all, this is a gentle ride through pretty countryside, with a surprisingly rich number of attractions.
Directions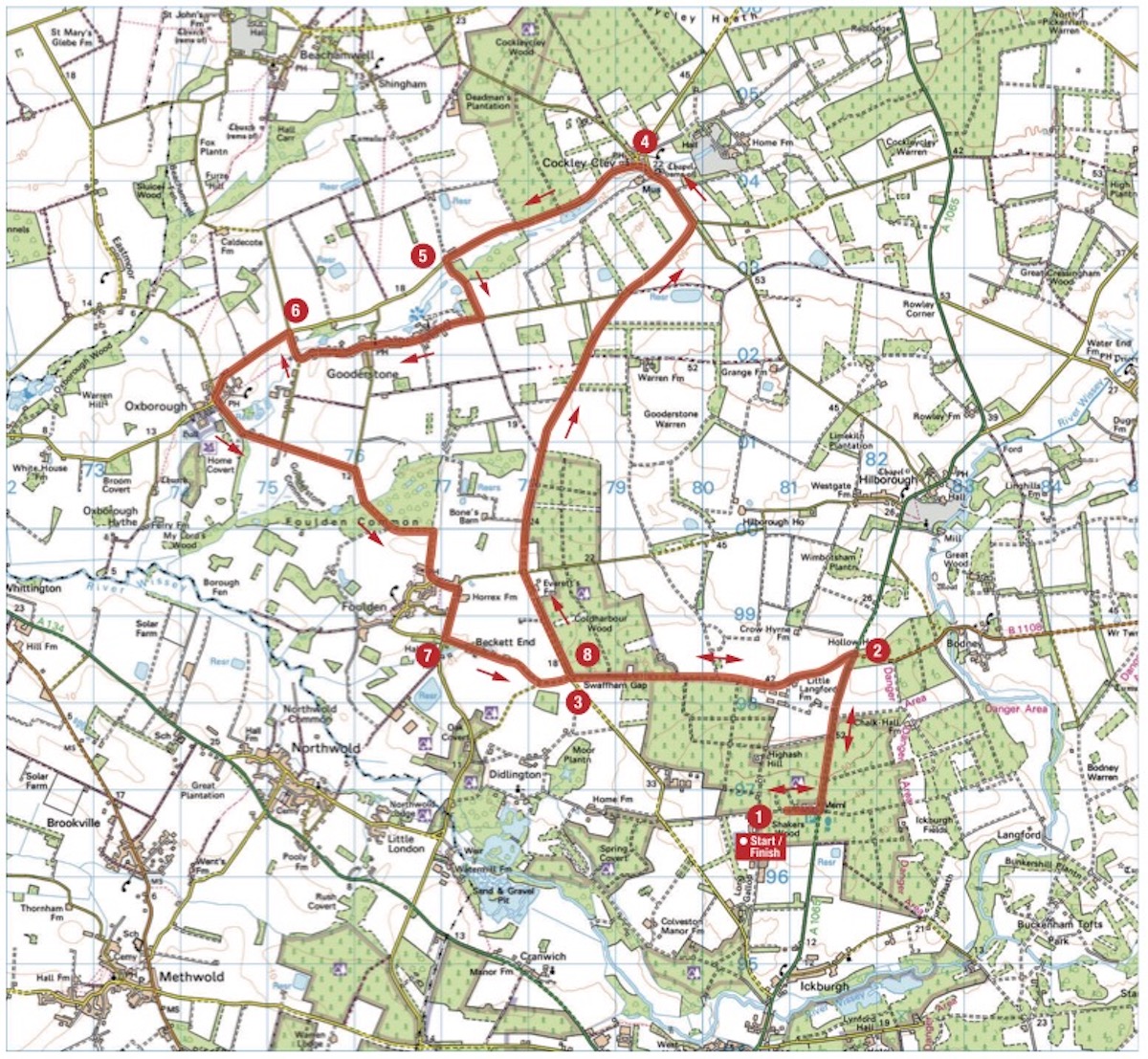 1. From gates of the Thetford Forest Club site turn left, and at the Desert Rats Memorial turn left again. Continue for almost 2km.
2. 2.35km – Turn left, signposted to Foulden and Beckett End. Continue to a crossroads.
3. 5.7km - Turn right at the crossroads and continue to Cockley Cley.
4. 12.5km - Cross a stream and turn left in Cockley Cley, signposted to Village Centre, then turn left again passing the church on the right. Continue for almost 5km, looking out for a sign to Gooderstone Water Gardens.
5. 15.2km - Turn left along Gooderstone Road. Continue to a T-junction and turn right, signposted to Gooderstone Water Gardens. Pass the water gardens, and continue to a crossroads.
6. 18.5km - Turn left, signposted to Stoke Ferry and Oxborough. In Oxborough, turn left before the church following signs to Oxburgh Hall. Pass the hall on the right and continue through Foulden. About 600m after leaving the village, look for a turn on the left to Beckett End.
7. 24.3km - Turn left to Beckett End, continue to a T-junction and turn left, soon meeting a crossroads.
8. 25.9km - Go straight over the crossroads (same crossroads as at point 3) and continue to a T-junction. Turn right and in around 2km turn right at the tank memorial to return to the Club site.
About the route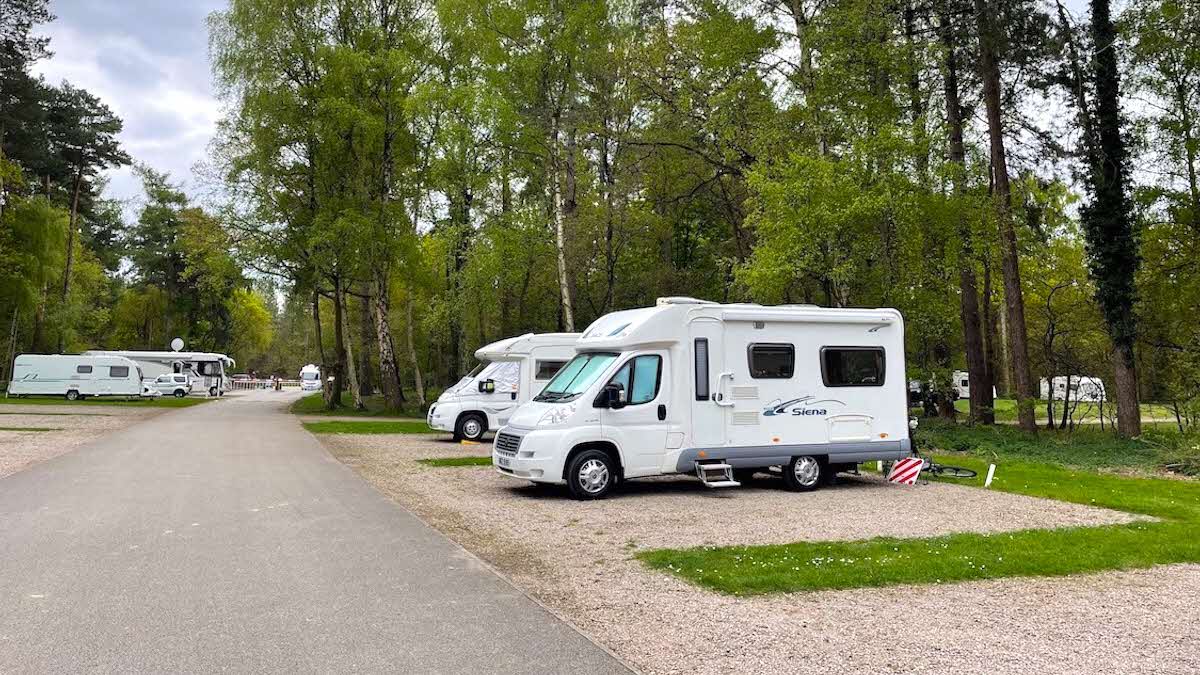 Start:

Thetford Forest Club site, High Ash, Hilborough, Thetford IP26 5BZ.
Distance: 31.6km/19.8 miles
Time: 2 hours

Suitable for: All cyclists – this is a flat route with smooth, quiet roads. Only the first and last mile along the A1065 are busy.
Terrain: Tarmac all the way, mostly very quiet.

Landscape: Wooded countryside dotted with farms and pretty villages.

Refreshments: Twenty Churchwardens pub, Cockley Cley; tea room at Gooderstone Water Gardens and Oxburgh Hall; Bedingfield Arms, Oxburgh (Wed-Sat).
You can download this route from our dedicated Strava page here.