Night walking in the Yorkshire Dales
Night visions
As one world sleeps, another awakens… Jonathan Manning admires the dazzling night sky of the Yorkshire Dales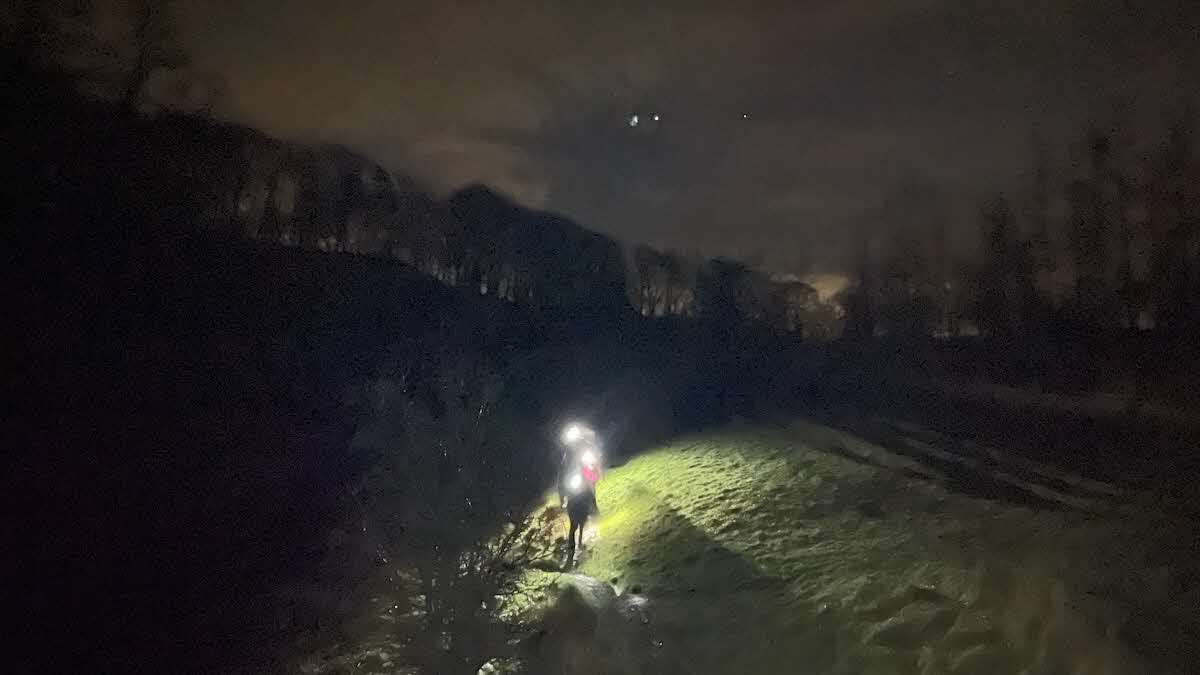 The group treads a wary path through the Dales
High on a hillside we stop, extinguish our headtorches and gaze skywards. Venus is so bright we're convinced it must be the searchlight of a low-flying police helicopter, before realising that it hasn't moved in minutes; Sirius, the brightest star in the night sky, dazzles; Orion's Belt sparkles like the diamonds in an engagement ring; and we all coo at the seven stars of Ursa Major, better known as The Plough, and the one constellation that we can all confidently identify.
National parks may pride themselves on their beautiful landscapes, but their nightscapes can be just as spectacular. The absence of light pollution allows even the dimmest star to glimmer, while the most dazzling compete with Broadway's neon spectacle.
Tonight's guided walk is part of the Dark Skies Festival in the Yorkshire Dales, a fortnight of nocturnal events scheduled to help visitors get out under starry skies and enjoy the best of the national park by night. Our small group includes a postie, who clocks up 35,000 steps a day on her round, and a pathologist!
Keeping everything safe and on track is TeamWalking's Mark Reid, an experienced Mountain Leader, fellow of the Royal Geographical Society, and author of the brilliant The Inn Way series of long-distance pub-to-pub walks in the North of England.
The value of Mark's expertise immediately becomes apparent: our intended route for this evening featured Pen-y-ghent, one of the Yorkshire Three Peaks, but the weather forecast indicates that it's -6ºC and snowing at the 2,277ft (694m) summit. "We want this to be a stargazing not survival expedition," he says, "so we'll change the plan and head up to Smearsett Scar. It's about half the altitude and an interesting walk."
In the dark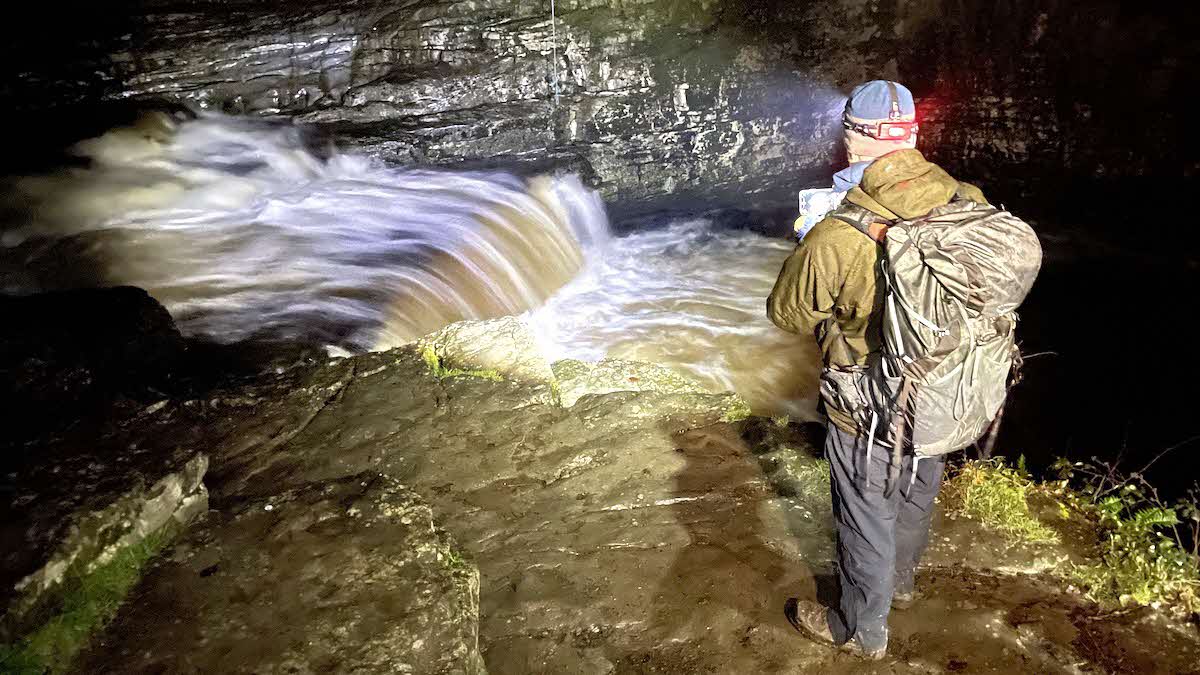 Sights and sounds are amplified in the dark
We soon reach Stainforth Force, a crashing waterfall on the River Ribble. Its frothing waters are impressive when illuminated by our headtorches, but when we turn off the lights it's an altogether different experience. Our resulting blindness heightens other senses, with the roar of the water powerful enough to induce some anxiety; I recognise the falls as a danger in these circumstances, rather than an attraction.
Walking uphill towards the scar, we step into the small pools of light cast by our headtorches, paying attention to tussocks and other trip hazards. Night walking is an experience of extremes, shrinking the world to our most immediate surroundings, and then, the instant we stop, expanding it to mind-boggling dimensions. When Mark talks about how many stars there are in our galaxy, then multiplies the figure by the number of galaxies, I realise that if I were to write '200 trillion billion' in digits I could fill this article with zeros. And that is only counting the stars and galaxies known to astronomers.
"It puts everything into perspective," says one of my fellow walkers, reflecting on how petty the concerns of everyday life seem when confronted by the realisation that we are tiny specks on a tiny planet spinning in an unfathomably vast universe. It's similar to the feeling of insignificance experienced at the foot of a mountain or in the middle of an ocean, but magnified to a discombobulating extent.
We push on, a raw wind scoring our faces, the beams of our torches turning the eyes of wary sheep into alien green. It's liberating to think we're alone on the hillside, with miles of empty paths and moorland to explore.
Dung beetles, seals and migratory birds are all thought to rely on the night sky to find their way, but it's a relief to discover that Mark's navigational advice is rather more prosaic than finding Polaris, the North Star. He highlights the value of 'handrails' – such as streams, fences and walls – to guide us and offer reassurance that we're heading in the right direction.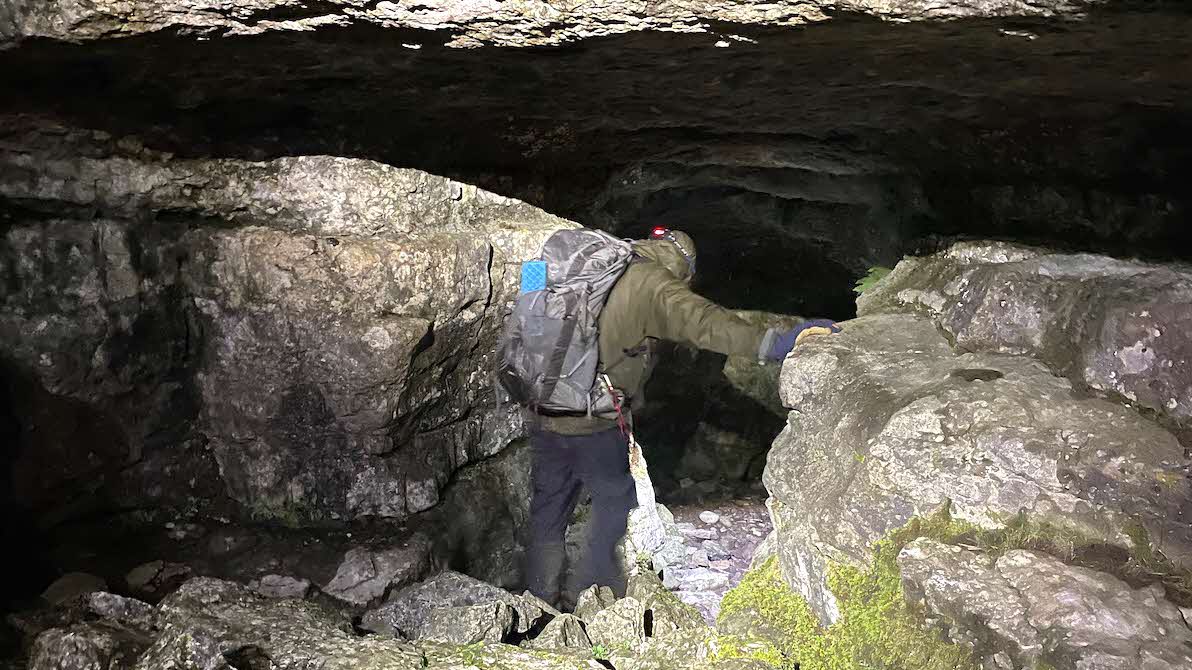 'Dead Man's Cave'
"What makes a good navigator?" asks Mark. "We all make mistakes, but it's noticing them as early as possible that makes the difference." The facts have to fit the story. If the map shows a woodland and there are no trees, or the path is supposed to emerge to the left of a barn, but it's to your right, then it's vital to reassess rather than plough on regardless. Wandering farther and farther off route merely compounds the problem.
Mark not only counts steps from one point to the next, but also has an intrinsic sense of how long each leg of the walk should take. Three hundred metres in the dark takes about five minutes; it's noticeable how much more slowly we walk with no visibility beyond the beams of our torches. In total, we cover just under four miles in four hours, albeit allowing plenty of time to revel in the night sky.
Stopping for coffee, we gaze up at Saturn, Jupiter and Betelgeuse. The app on Mark's phone pinpoints the planets and stars, their identity confirmed by their proximity to a crescent moon hanging like a lazy hammock in the northern sky.
Steam rises from our hot drinks as we shelter in the lee of a Celtic wall. Its origins have long perplexed archaeologists, with no obvious explanation for a robust construction that's about 30m long, 2m wide and 1.50m tall. We speculate that it might have been an Iron Age meeting place, a Bronze Age altar, a defensive barrier or simply the territorial marker of a chieftain determined to establish his dominance of the local area.
It's impressive, but it's the night sky that constantly draws our attention – an extravaganza of twinkling stars in an infinite nothingness that's both magnificent and daunting, a spectacle and a reminder that whatever our cares and concerns, we're tiny dots in an infinite universe.
Info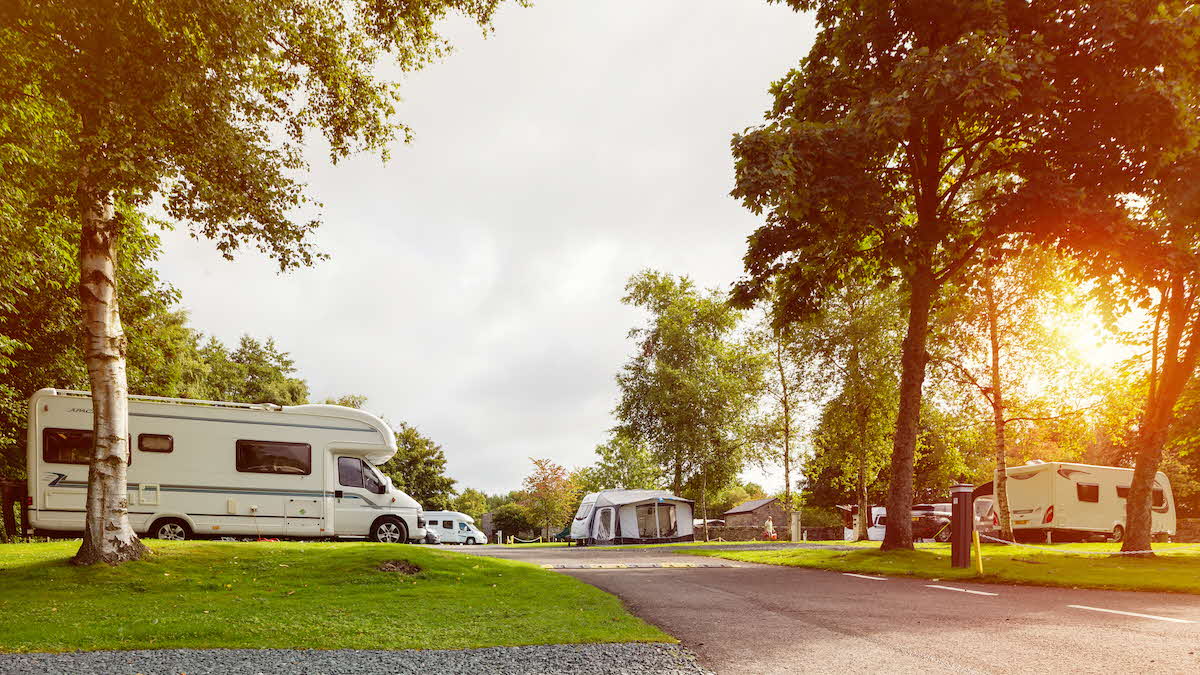 The next Yorkshire Dales Dark Skies Fringe Festival takes place between 27 October and 5 November; see darkskiesnationalparks.org.uk. A night hike in the Yorkshire Dales with Mark Reid costs £40; book at teamwalking.co.uk.
Stay: Hawes Club Campsite
Night watch
Three more nocturnal activities to consider...
Exmoor, Devon
The Exmoor Dark Skies Festival 2023 takes from 13 to 29 October includes events for families, amateur astronomers and anyone with an interest in the night-time world.
Info: exmoor-nationalpark.gov.uk
Stay: Exmoor House Club Campsite
Kielder Observatory, Northumberland
Daily presentations are held at this hilltop observatory in the heart of the Northumberland International Dark Sky Park (which boasts Europe's largest area of protected night sky). On clear nights there's the chance to gaze through powerful telescopes to observe the sky in a whole new way.
Info: kielderobservatory.org
Stay: Lidalia Club Campsite
Lake District, Cumbria
Provided by Path to Adventure, a guided Dark Sky Walk near Coniston costs £52 (November to March) and promises the opportunity to spot thousands of stars and constellations on clear nights.
Info: pathtoadventure.co.uk