Touring and music festivals – the perfect combination
Touring and music festivals – the perfect combination
A caravan or motorhome can be the perfect way to attend various music festivals all over the UK.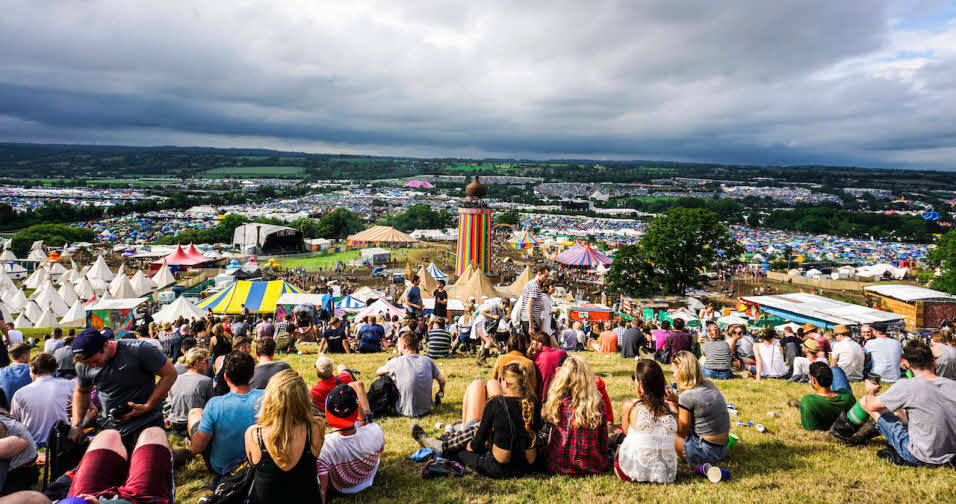 If you're looking for a new way to holiday with your caravan or motorhome, why not incorporate a weekend music festival into your touring plans?
Though most festival-goers will take their tents, there is often a designated field for live-in vehicles or there will be a site nearby, meaning you can enjoy all the daytime (and night-time) fun and return to your safe haven whenever you wish. The camping period often extends beyond the music days, or you can sometimes pay extra to stay on site longer, giving you time to settle in and explore your surroundings.
Festivals are incredibly diverse – 241 had been planned for 2020 prior to the pandemic – and enjoyable on so many levels; there really is something to suit every taste. Even the smallest festival will be an escape from everyday life, and the biggest create whole other worlds.
There's something special about seeing your favourite artists, or indeed acts you've never heard of before, performing live outdoors. But the atmosphere is just as important as the music, and there are usually all sorts of sideshows, stalls, and foodie experiences on site to make a truly memorable weekend. Festivals also present a great opportunity to meet up with old friends, and make new ones!
Before attending a festival, it's useful to understand how the camping experience differs from that on a Club site. Although I have enjoyed many fantastic events over the years with my outfit, I have made my fair share of mistakes.
Camping amenities and set-ups – everything from the provision of toilets and showers to space between units – can vary a lot from one event to another.
Most will offer gas exchange, but unless you're very lucky, there won't be 'luxuries' such as mains hook-ups. And it could be a hike to any fresh or waste-water points, as well as to designated chemical toilet disposal areas. If you can, it's well worth filling up with fresh water before you arrive.
Not all sites have demarcated pitches (although we are now all quite used to social distancing!). Take all your usual kit, just in case; and be aware that the ground may not be flat, so levelling ramps may be needed. Grip mats could also be a good idea should the ground become slippery.
Most importantly, don't pitch too close to the toilets, and bring wellies and sunblock! The British weather may be unpredictable, but that shouldn't scupper your fun if you are prepared for all eventualities.
Try to get to a festival next year – here are a few suggestions to whet your appetite.
Wickham Festival

Location is important. Wickham is near me, so I don't need to drag myself miles away and then back again at the end of the gig. This festival is also very close to the town of Wickham. You can nip out and get supplies (there is a very good butcher, for example) or visit the local pubs. There are often things going on in the town around the festival, like walking tours and breakfast in the village hall etc. They also have some big screens which means you can watch the bands outside if you don't want to mix it in the mosh pit!
Dr John Ball (regular attendee)
Info: wickhamfestival.co.uk
Dates: 5-8 August 2021
Glastonbury Festival

Glastonbury has to be seen to be believed! I first went 14 years ago and more recently I've worked there as a volunteer. You don't get the full idea of the scale of the place from TV coverage. Lots to see, do and eat, catering for all tastes. Such a variety of people attend, from the young, beautifully made-up folk who are out to impress, wearing whatever they believe the year's festival wear to be, to the ageing hippies who might not be wearing anything at all! Fantastic memories and friends made here and a chance to look around the site before the paying guests come in is even better.
Rowan Tanner (volunteer)
Info: glastonburyfestivals.co.uk
Dates: 22–26 June 2022*
Wychwood Festival
I loved Wychwood so much in 2018 I went for a second time the following year… that's when I met Steve Davis. It's a little known fact he's a brilliant DJ as well as being a former snooker world champion! After festivals (I've been to a dozen around the UK – look out for me in my white and orange Volkswagen T2 campervan), I love snooker. For Wychwood, the possibility of a shower without queuing for hours (if you get the timing right) and hot water for hand washing in the arena is a luxury. Also, because it's at Cheltenham Racecourse, the camping is on particularly flat ground.
Lin Oakley (regular UK festival-goer)
Info: wychwoodfestival.com
Dates: 3-5 June 2022*
Lechlade Music Festival
Jennie Turner-Maskell with Clive Jackson of Dr and the Medics at Lechlade Music Festival
Ten years old this year, it's grown to boast five stages, comedy and cabaret, great food, real ales and free workshops. A dedicated field hosts just over 200 live-in vehicles, with electrical hook-up available at time of booking. Dogs on leads are welcome (with a gentle reminder about keeping your pooches away from the loudest music), with plenty of picturesque walks alongside the river and the town just two minutes' walk from the festival field. Our laid-back festival is an ideal way to start the season and a perfect starting point for touring the region.
Jennie Turner-Maskell (co-founder and organiser)
Info: lechladefestival.co.uk
Dates: 27-29 May 2022*