Tips to help you get the most out of your walks
Best foot forward
Outdoor industry expert Mark Sutcliffe shares tips to help you get the most out of your walks – and suggests some great routes from Club sites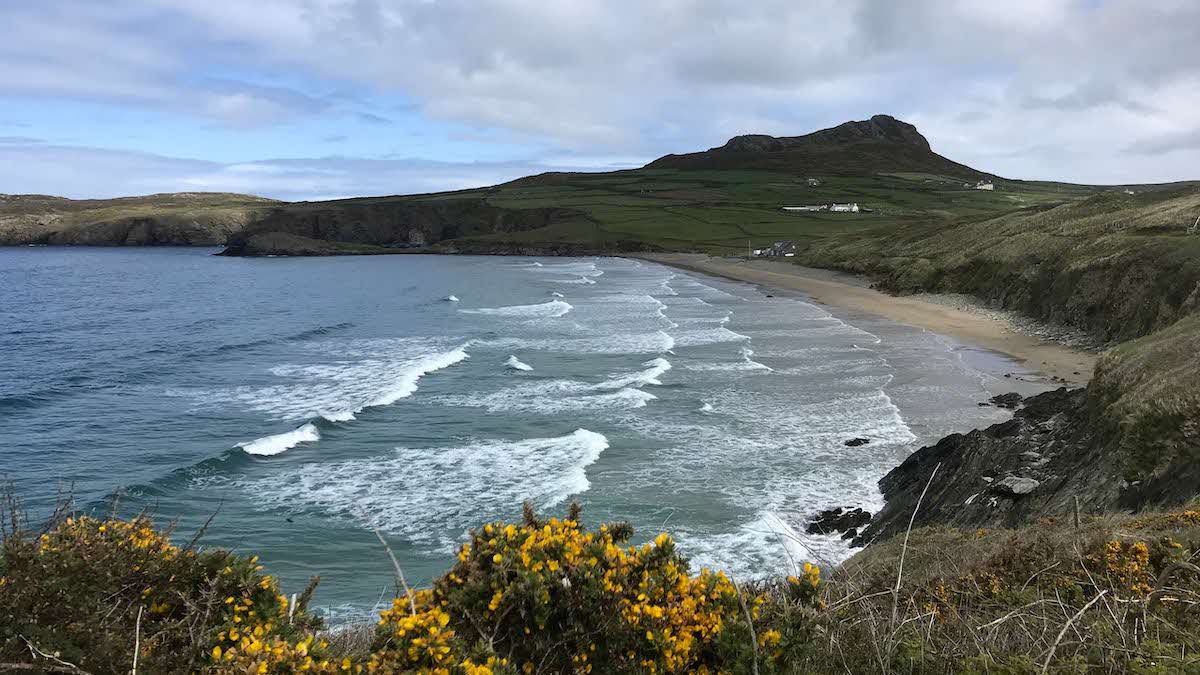 Whitesands Bay Near St Davids Lleithyr Meadow Club Campsite. Photo by Nigel Mathias
Club members tell us that walking is one of their favourite activities – once you have pitched up on site, it's a wonderful way to explore your surroundings, leaving the car or motorhome behind. Members often find they see a lot more and discover hidden gems when they slow down and take the time to explore their surroundings on foot.
At many Club campsites and Certificated Locations (CLs) you can start your walk right from the gate. We all have our favourite sites, and many of us discover pleasant circular walks which can be followed time and time again – but there's nothing quite like exploring new places for the first time on foot.
Across the following pages you'll find a selection of new routes to try from some of the most scenic spots on the Club network. If these inspire you to venture farther afield, you'll find dozens more walking routes near Club campsites thanks to our friends at Outdooractive. There is an alphabetical list available via a link at camc.com/outdooractive.
You can also download the Outdooractive app from the App Store or Google Play. Using an app like Outdooractive takes much of the hard work out of navigation – you can pinpoint your exact location and simply follow a clearly marked route. The basic Outdooractive app is free to use but Club members benefit from a €10 discount on Pro or Pro+ first-year subscriptions (again, see camc.com/outdooractive to find out more)
Walking and wellbeing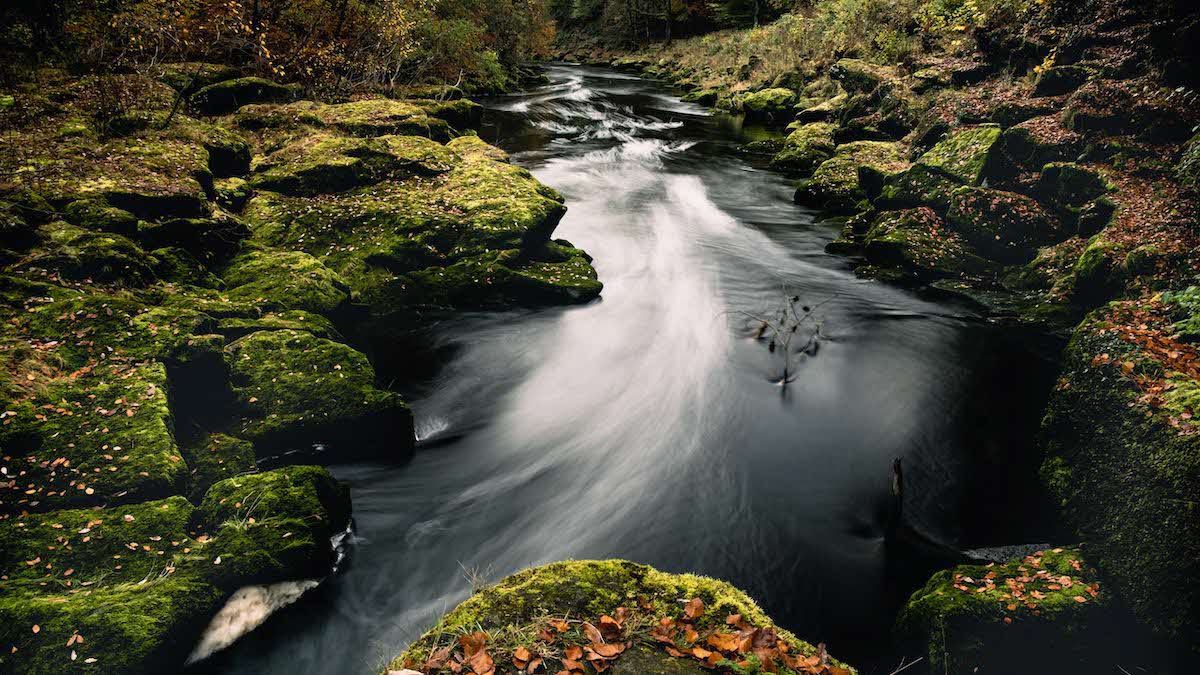 Down river from 'The Strid' Near Bolton Abbey Estate Club Campsite. Photo by member Lee Bostock
Getting active in the great outdoors and tuning into the slower rhythms of the natural world is good for body and soul – and it's completely and utterly free! You don't need a pricey gym subscription – a robust pair of shoes or trainers with a good grip, comfortable clothes and a decent waterproof will suffice to get you started. Of course, outfitting yourself with the very latest walking gear will make your experience more comfortable – especially when the weather is less than cooperative. We have some expert advice from Cotswold Outdoor at the end of this article for those who want to invest in some specialised walking kit.
Whether it's a simple ramble through woodland, a walk to the local shops or an evening stroll ending up at the pub, walking is a great way to stay fit and see the world from a different perspective.
The health benefits of walking are becoming ever more clearly defined. Simply setting foot in a green, natural environment has been proven to lower blood pressure, while taking just five brisk 30-minute walks a week will help to keep your cardiovascular system in good shape.
Walking also keeps the weight off, if that is an aim, or concern. Walking one mile in 15 minutes burns about the same number of calories as running a mile in eight-and-a-half minutes. You don't need to walk really quickly – it's the distance covered that matters, so take your time and enjoy the experience.
Regular, gentle exercise also helps protect against a raft of other health conditions, including type 2 diabetes, stroke, depression, anxiety and osteoporosis. In fact, if you could distil all the benefits of recreational walking into a pill or potion, it would fly off the shelves!
After getting into your stride, you may want to take on more demanding challenges. Many initially hesitant walkers soon graduate to more adventurous walks in hillier terrain. Tackling your first proper mountain (commonly defined as a hill with a peak more than 2,000ft above sea level) is an exhilarating experience and the sense of achievement that comes from standing at the summit and admiring the expansive views really takes the walking experience to the next level.
Walk this way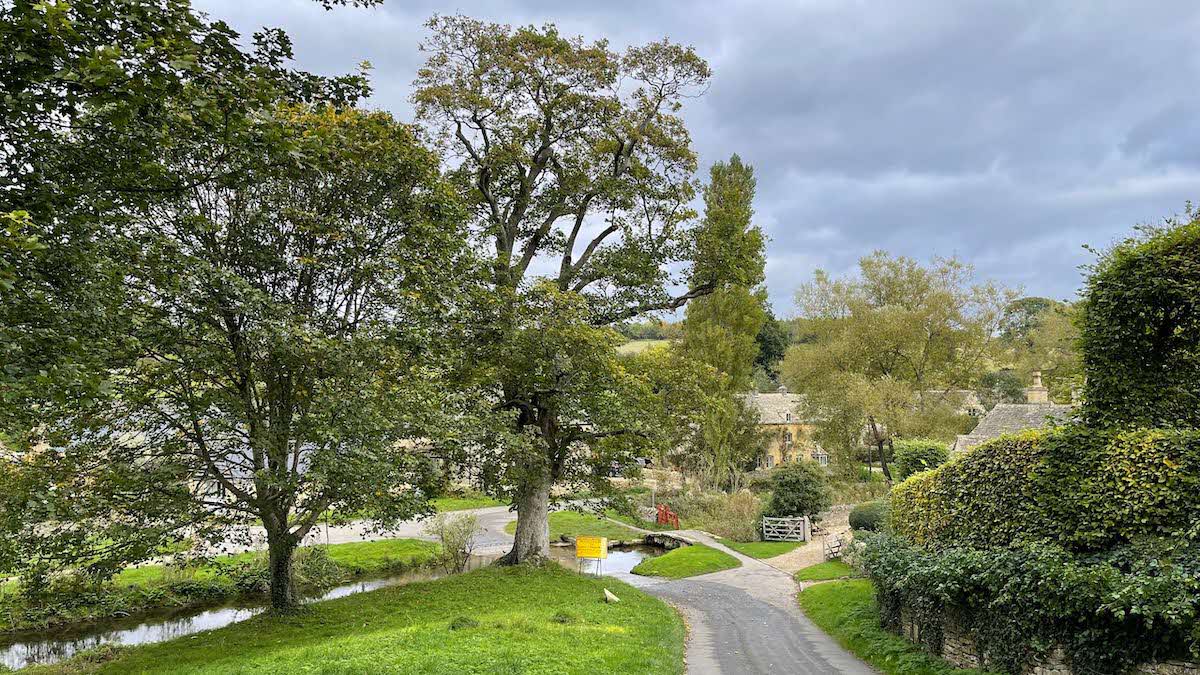 Upper Slaughter, Cotswolds Near Bourton on the Water Club Campsite. Photo by member John Clarke
According to experts, good walking technique is about posture and minimising the impact on joints and bones. People who have worked in a sedentary job for many years may have developed poor posture which could affect their gait – putting strain on some joints.
The secret is to keep upright without stretching or straining and try to roll into and out of every stride with smooth pelvic rotation rather than stomping along like a soldier on a 20-mile route march.
Stand up straight without stretching, shrug your shoulders, and then let them rest naturally by your side. Focus straight ahead – not on the ground directly in front of you – and set off nice and gently. If you're just starting out, aim to walk at around three miles per hour, stepping this up to four miles per hour once you get into the swing of things. Initially, you might only feel comfortable walking for 20 minutes or so. This is fine – you'll almost certainly want to build up to longer walks as your fitness and stamina improve.
As with any fitness regime, the benefits are cumulative, and ideally you should commit to a daily programme which builds up to longer distances over time. Many experts recommend a 12-week programme, which will bring noticeable health benefits within a couple of weeks.
Establishing a regular walking habit will give you confidence in your ability to take on longer routes, which is great when you head off to explore new horizons in your caravan or motorhome.
Where to walk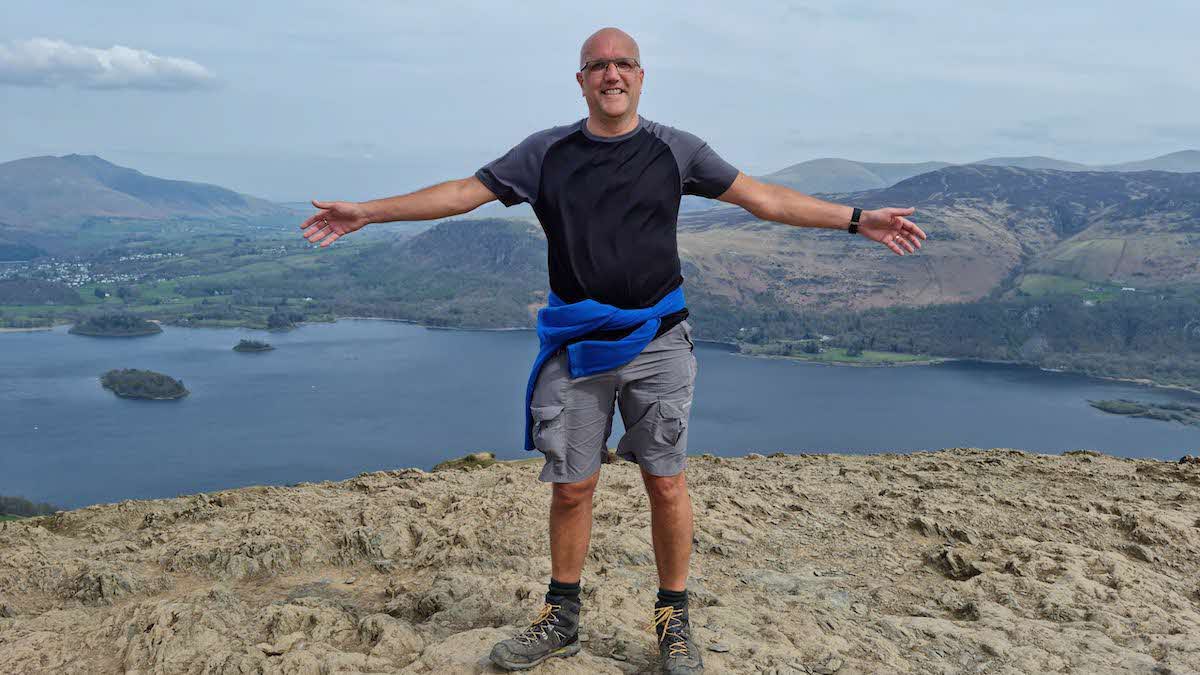 Catbells Near Borrowdale Club Campsite. Photo by David Evans
Using a leisure vehicle as a base is the ideal way to explore some of Britain's most scenic spots... places like the Lake District, Yorkshire Dales, Brecon Beacons, Cotswolds and Cornwall. Caravanners and motorhomers have a distinct advantage here, as many of the sites they find themselves on will be well-served by a network of footpaths offering direct access to beautiful countryside.
Woodland, parkland, rolling countryside – the choice is yours, and let's not forget the delights of coastal walking from the Club's network of outstanding seaside sites.
For more adventurous souls, walking is often associated with mountainous areas such as the Peak District, Highlands or Snowdonia, and the lure of fantastic panoramic views stretching for miles in every direction from a hard-earned summit is hard to resist.
Tackling a steep 2,500-footer might be a step too far for some newcomers, but as long as you have a reasonable level of general fitness and choose a well-trodden path up one of the more accessible peaks like Catbells in the Lake District (nearest Club campsite: Borrowdale), Mam Tor in the Peak District (Castleton) or Pen-y-Gent in the Yorkshire Dales (Wharfedale), it's an achievable goal for many.
Every journey starts with a single step. Where will your path take you?
Walk 1
Bolton Abbey Estate Club Campsite
A sylvan riverside ramble to the historic ruins of a medieval priory 8.5km (5.3 miles) | 2 hours | Grade: moderate
Walk direct from the Club's Bolton Abbey Estate campsite in Yorkshire on a gentle ramble along the River Wharfe. This gorgeous walk is wonderful at any time of year, but the dense riverside woodlands are at their best in autumn or spring, when drifts of bluebells carpet the floor with a lilac haze.
From the site, head along the footpath through Strid Wood, following the river downstream for around two miles to the remains of the Augustinian priory. Along the way, you'll pass the narrow, fast-flowing torrent at 'The Strid' where the river has carved a 25ft deep channel through the sandstone. This notorious stretch of water has claimed several lives over the years, so take extra care.
Stop off for coffee and cake at the café downstream of the Strid, then cross the bridge at the priory and head back upstream along the Dales Way, meandering through the quieter woodlands on the eastern riverbank. This stretch is quite undulating with some short but steep climbs and some stunning viewpoints. Continue upstream past the Club campsite on the far bank, recrossing the river 400 yards ahead, before heading back downstream to the site.
Walk 2
St David's Lleithyr Meadow Club Campsite
A rugged coastal adventure with amazing wildlife 7.7km (5 miles) | 2 hours | Grade: moderate
Explore the rugged promontory of St David's Head directly from the Club's beautiful coastal campsite in Pembrokeshire. Leave the site on the footpath heading towards the coast then fork right to join the quiet lane that leads onto a path north through the fields and climbs between the gnarly outcrops of Carn Llidi and Carnedd Lleithr. This prominent coastal headland is littered with Iron Age and Neolithic sites and burial chambers, and the bluestones from Stonehenge were quarried from the Preseli Hills, clearly visible to the east. Look out for rare Dartford warblers singing from the gorse bushes in late spring and noisy families of inquisitive choughs on the clifftops. You might also catch a glimpse of dolphins or seals frolicking among the coves and inlets that punctuate the rocky coastline.
Continue north to meet the coast path, turning left to follow the path west along the clifftops to St David's Head. From here, spectacular views extend south across Whitesands Bay and Ramsey Island and west to the perilous Bishops and Clerks Skerries five miles offshore. Follow the coast path around the headland and fork left along the path back inland, passing underneath the 594ft summit of Carn Llidi. Continue south to join the beach road leading to Whitesands Bay and continue left and left again to return to the campsite.
Walk 3
Thetford Forest Club Campsite
A walk through history on the trail of the Desert Rats 5.5km (3.4 miles) | 90 minutes | Grade: easy
Enjoy this expanse of heath and woodland on the Suffolk/Norfolk border, taking a moment to pay your respects to the heroic British Army's Desert Rats.
Head right out of the site gate, and right again, then left at the pumping station, following the woodland rides through High Ash Forest. After 500 yards, at the edge of the woodland, turn right and follow the ride for another 500 yards or so, taking the left at the crossroads. After another 500 yards, turn right, then right again after 300 yards. Follow this long ride to the edge of the woods and then head right towards the waterworks and Highash Hill.
Look out for the interpretation boards among the woodland that explain the history of the 7th Armoured Division – 'The Desert Rats' – who were stationed here during the Second World War. Remains of the barracks and admin buildings are still dotted among the woods. Also look out for deer and woodland birds – and on warm summer evenings, listen carefully for the 'chirring' call of the elusive nightjar – one of Britain's rarest birds.
At Highash Hill, head left along another long ride, then right at the edge of the wood, following the path alongside the road to the Desert Rats Memorial, featuring a Cromwell tank. Turn right along the access lane to return to the Club site.
Walk 4
East Fleet Farm Affiliated Site
A literary ramble through beautiful Dorset countryside 7km (4.4 miles) | 1 hour 40 minutes | Grade: easy
The rolling countryside and spectacular coastal landscapes of Dorset are forever associated with the poignant, poetic literature of Thomas Hardy, but this easy walk also takes a deep dive into the nefarious activities of the pirates and brigands who prowled this fascinating coastline in the 18th century.
Leave the site and head south-east along the Hardy Way before taking a sharp right after 500 yards to descend to the South West Coast Path at Chickerell Hive Point – site of one of the many landing stages that allow boats to cross the fleet lagoon which separates Chesil Beach from the hinterland. This brackish lagoon is a unique environment and home to a host of rare wildlife such as exotic pipefish, cattle egrets, avocets and the famous swans of Abbotsbury at the western limit of Chesil Beach.
Head right along the coast path for just over a mile, then fork right, climbing steadily up the valley to Moonfleet Manor, associated with Moonfleet, the swashbuckling tale of piracy and smuggling by J Meade Falkner. Continue past the hotel, veering right along the path leading onto the quiet lane of Fleet Road. Continue through the woods and past the churchyard – reputedly haunted by the ghost of Colonel John 'Blackbeard' Mohune in the novel – leaving the lane after another 500 yards at East Fleet to take the footpath on the right back to East Fleet Farm.
Planning and preparation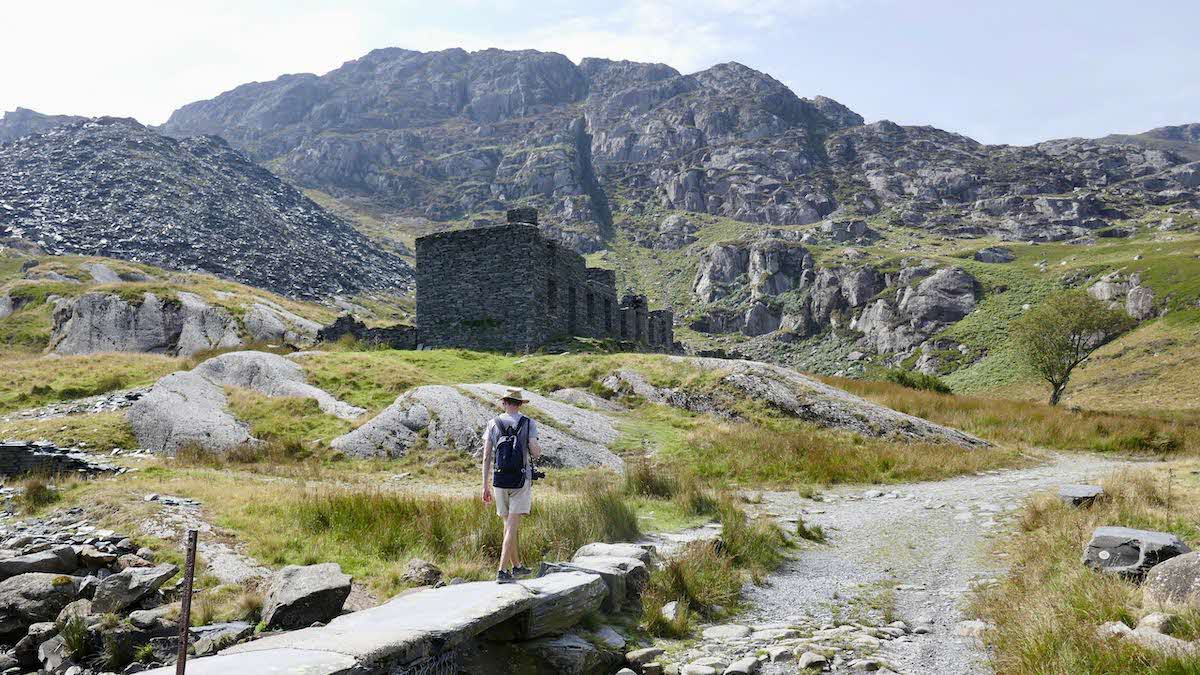 Moelwyn Slate Quarry, Blaenau Ffestiniog Near Coed y LLwyn Club Campsite. Photo by member Sonia Wignall
The recently revised Countryside Code offers a comprehensive checklist of things to consider before heading out, including advice for anyone bringing a dog along. You can read or print a copy of the code by visiting gov.uk/countryside-code.
For longer walks (anything over five or six miles), familiarise yourself with the route and stick to it – although in mountainous areas, it's a good idea to have a 'Plan B' to fall back on if the weather takes a sudden turn for the worse.
Proper footwear, extra layers, food and drink, decent waterproofs and a map and compass are essential for longer walks, and if you haven't ventured into the area before it's probably a good idea to go with a group.
Membership of The Ramblers is worth considering if you prefer to walk in company. A modest annual membership fee opens up access to a nationwide network of walking groups, with many offering a comprehensive programme of guided weekday and weekend group walks. Members of The Ramblers are entitled to join any walk anywhere in the country – ideal for tapping into local knowledge when you're staying in unfamiliar areas. (See camc.com/ramblers for details of a 10% discount on the membership fee, which you are entitled to as a Caravan and Motorhome Club member.)
If you do choose to venture out on your own, remember to take a fully charged mobile phone with you. If you plan to be out for more than a couple of hours in more isolated spots, take spare clothing, while it's also a good idea to pop a whistle and a torch (to attract attention in case of emergencies) in your backpack. And when walking solo, always tell someone where you're headed and when you will be back, so they can raise the alarm if you don't return on time.
Map-reading is a skill that's well worth acquiring. While navigation apps simplify route-finding, the ability to read a map properly will make it easier to use the technology confidently and offer a back-up in the event that your battery expires or you drop your phone in a mountain stream!
There are plenty of free online courses and tutorials to get you started but there's no substitute for taking a practical navigation course in the field. The basic skills are easily acquired in a day or two and then it's really just a matter of practice makes perfect. Day courses start at around £30 and you're more likely to find a provider in the National Parks and popular walking destinations like the Peak District, Dales or Lakes – offering the perfect excuse to book a weekend away somewhere beautiful!
These boots are made for walking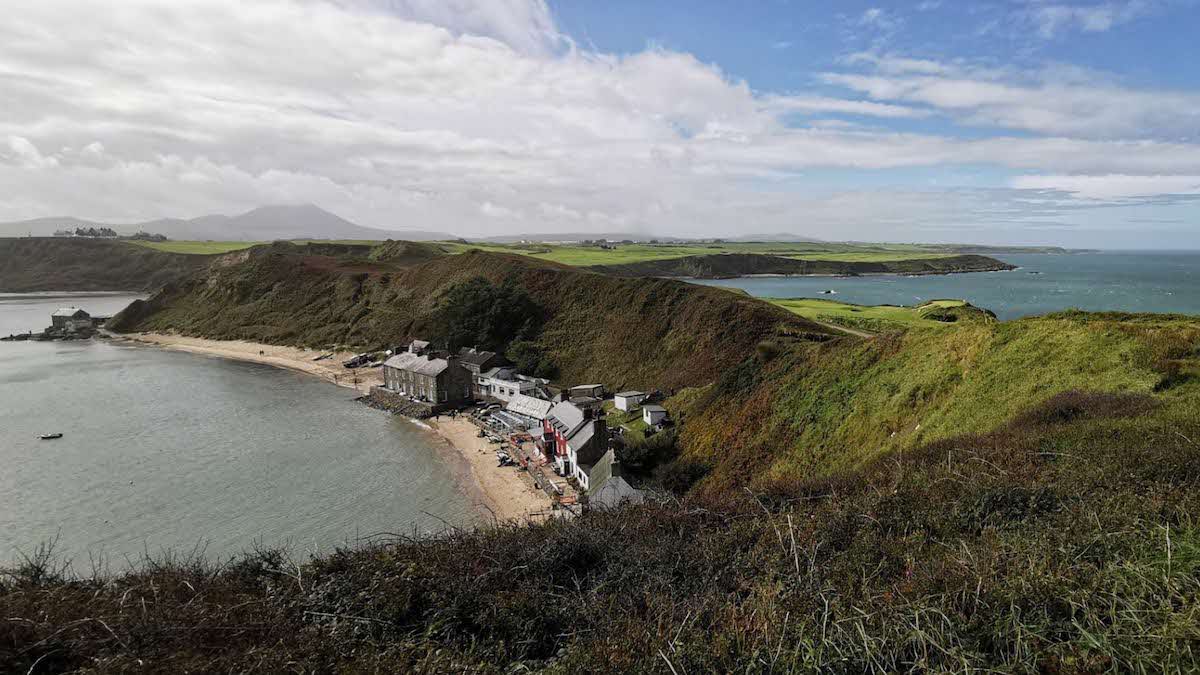 Porthdinllaen, Lynn Peninsula Near Min y Don Affiliated Site. Photo by member Dawn Young
A comfortable pair of properly fitted walking boots or shoes is vital, so it's worth shopping around to find the footwear that's right for you. Skimp on this purchase and you could end up with cold, damp feet and blisters at the end of a long day on the trail.
First, work out what sort of walking you're most likely to be doing – there's probably no need to spend hundreds of pounds on the latest three-season continental boots designed for trekking in the Alps.
If you're hoping to do some serious hiking in places like the Lake District, Highlands or Snowdonia, then you will need some rugged, durable boots with tough, grippy soles and robust ankle support. But if you're planning to stay at low level, sticking to well-established footpaths, bridleways and tracks, consider lighter and more agile footwear which may not even come up beyond the ankle.
Mel Hampson, manager of Cotswold Outdoor's Skipton store, says choosing a pair of boots is a very personal choice. "It isn't just about the type of walking you're going to be doing, it's about how much support you need. If you have a history of ankle injuries, you may feel you want the extra support and a lighter, higher cut boot may actually be more suitable than a lower cut but heavier boot."
Mel advises that the first step to choosing well is to get an accurate foot measurement. "Customers are often surprised when we recommend trying something that sounds two sizes too big, but mainstream shoe sizing isn't always accurate.
"I'd advise keeping an open mind about what sort of boot will fit best and try on lots of different sizes and styles. Take as long as you need and don't feel obliged to make a choice the first time you visit a retailer."
Once you've made a decision, don't be tempted to head out on a 15-mile hike up the nearest hill. "Modern walking boots are available in a wide range of width fittings and tend to be softer, so they don't need as much 'wearing in', but your feet are still likely to need a bit of acclimatisation to your new boots.
"I also advise customers to buy a decent pair of socks to complement their new boots, as spending well over £100 on boots and then wearing some worn-out old socks increases the chance of developing blisters first time out. In terms of comfort, warmth and moisture management, the difference between a cheap cotton sock and a modern wool-acrylic mix is huge."
After boot-fitting, the other most frequently asked question Mel is asked relates to walking poles. "We're finding more and more people are using poles to relieve pressure on their joints, boost confidence – especially when descending steeper slopes – and improve their speed on the flat.
"But be wary of using just a single pole as this can actually make matters worse as the slight twisting motion a single pole will induce can lead to back or hip problems on longer walks."
A quality pair of boots should last several years, as long as you look after them. This means regular cleaning and – in the case of leather boots – regular treatment with leather conditioner to keep them supple and comfortable.
Cotswold Outdoor offers a nationwide boot-fitting booking service. Visit cotswoldoutdoor.com, select your local store and book your specialist fitting. Remember – Club members get 15% off Cotswold Outdoor products online and in-store. See camc.com/cotswoldoutdoor.