Fun things to do at home or away
Fun things to do at home or away
Here are some ideas to keep the family entertained while you are unable to tour - some are perfect fo those wet days in the caravan too!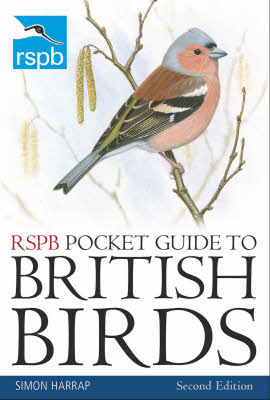 Book
RSPB Pocket Guide to British Birds, 2nd Edition
RRP: £6.99 (rspb.org.uk)
What better way to while away spring and summertime in the garden than with a bit of bird spotting? This beautifully illustrated book from the RSPB features 215 of the most common birds found in Britain. Comprehensive descriptions as well as information on geographical populations, habitats and distinctive calls are presented in a logical, easy-to-read fashion, while the artwork – showing males, females and juveniles of each species – is superb. Another handy feature is the mention of 'confusion species' so you'll soon know your lesser redpoll from your common redpoll!
Gardening
As summer gets into full swing, your garden will start to burst into life. But extra light and warmth will also encourage the growth of weeds – so keep on top of them by hoeing regularly when it's dry. Here are some more jobs to concentrate on...
Plant out summer bedding
Pinch out sideshoots on tomatoes
Harvest lettuce, radish and early potatoes
Shade any greenhouses to prevent 'scorch'
Source: rhs.org.uk
Parlour game
The Traveller's Alphabet
You'll already be familiar with parlour games such as 'I spy' and 'charades' but we doubt you'll have ever played 'The Traveller's Alphabet'. We came across this entertaining diversion in a Victorian book entitled Cassell's Book of Indoor Amusements, Card Games and Fireside Fun.
The instructions are as follows...
Sit in a circle of three or more players. The first player says, "I am going on a journey to Amsterdam." The others chant, "And what will you do there?" The first player responds with a verb, adjective and noun, each of which must start with the letter 'A'. So he/she might say, "I shall acquire amazing anecdotes". The second player moves on to the next letter of the alphabet; he/she could say, "I am going on a journey to Bath."... "And what will you do there?"... "I shall buy beautiful bouquets." And so on!

Board game
RRP: £22.99
This fantastic game has everything going for it – it's quick, it's easy to learn and it comes in a neat package. Played in teams, the concept is wonderfully simple – win enough letter cards to spell the word 'Linkee'. On the reverse of each letter card is a series of four questions, which are read out by an appointed 'question master'. As soon as you recognise a link between each of the answers, you shout the word 'Linkee'. For example, if the answers to questions one, two and three were 'John', 'Paul' and 'George', you could take a chance, shout out 'Linkee', and explain that the link is 'The Beatles'. Get it right and you win the card. Get it wrong and you are out until the next round. A 'Dinkee Linkee' version is available for younger players.
Virtual Tour
Vatican Museums
Many people are unaware that 'virtual' tours are now available at number of famous attractions across the world. It is possible, for example, to view many of the treasures of the Vatican Museums in Rome via its website. With just the aid of a mouse and a monitor you can gaze in awe at Michelangelo's famous Sistine Chapel ceiling fresco, browse the Pio Clementino and Chiaramonti museums or marvel at the statues of the New Wing. It's a great way to get a feel for the place and plan for future tours of this famous city state.