How much is your caravan worth?
How much is your caravan worth?
With the demand for touring caravans outstripping the supply, we investigate what this means for current and prospective owners.
The short answer is likely to be 'much more' than it was worth pre pandemic times. The boom in 'staycations' in the UK, helped by the pandemic, has created strong demand for touring caravans in recent years.
Caravan manufacturers that were forced to close their factories in lockdown, and have now reopened, are finding it hard to get hold of parts - and the parts they do get are more expensive.
As such, high demand, lack of supply and expensive parts have all created very large order books for manufacturers, but with long delivery times and higher purchase prices for customers. Unfortunately it appears that this situation won't be improving any time soon.
Manufacturers and repairs are now also being affected by rising inflation, from the wider UK economy, and this too is putting additional upward pressure on prices - on both new models and repairs.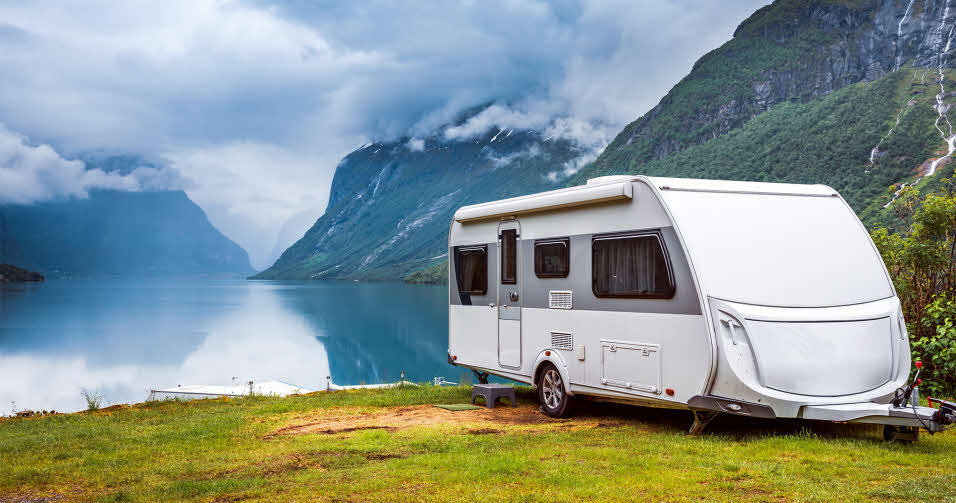 Is it just the purchase prices of new caravans affected?
Simply put, no. As manufacturers have struggled to fulfil their order books quickly enough, some customers have decided they don't want to wait for what can be up to, or even over, a year, and have decided to delve into the second-hand market. This has resulted in higher demand and therefore higher prices, in the second hand market. All of which has left many dealerships with near empty forecourts.
High demand for second hand caravans of all ages has resulted in dealers without any or very limited stock. As such, we're seeing caravans being brought out of retirement, given some 'TLC,' and a new lease of life - which is especially popular with those new to caravanning.

What does this mean for existing owners?
The good news is, if you own a caravan it has most likely gone up in value. Depending on the model, the condition and when it was bought, it might even be worth more than it was when you bought it. Do check out your Caravan Cover policy on 01342 649 880.
However as caravans have gone up in value, it also means that owners could face larger bills to replace parts or repair their caravans should the worst happen.
Bolton Abbey Estate Club Campsite, Skipton, North Yorkshire. Member photo by Sally Margerison.
Having cover for a caravan is key to protecting your important asset and ensures that you're not severely financially impacted should an accident or theft occur. Given the impact of inflation and vehicle values it's essential to make sure your caravan, equipment and contents are all covered for the correct values, or you could be left with a significant shortfall if your outfit is stolen or 'written off'. We recommend that you check if your existing cover is providing the right level of protection and then check and update these values each year when your cover renews.
The amount of cover needs to be enough to buy the same caravan as new if you have 'new for old' cover or an equivalent caravan of the same age as the one owned if the caravan is protected with a 'market value' product.
Although the provider of your cover should be able to help if needed, we recommended you do your own research. This could be as simple as doing some online checks or looking at local and national sales adverts to understand what is the 'general' value of the caravan you own, or of the one that would replace it - especially if the one owned is of a make/model that isn't made anymore.
Don't forget to check your cover continues to meet your needs too. And if you need any help or guidance, please don't hesitate to contact us on 01342 649 880.
First published in July 2022.