Top tips for motorway driving with your caravan
Top tips for motorway driving with your caravan
We all know that driving on a motorway is significantly different to driving on a regular road, and so we wanted to give you some top tips to help you avoid as many problems as you can.
It is more than likely that you may already know most of this but just in case some people don't we've added them here:
If you find yourself in trouble whilst on a motorway in the UK, the most important piece of advice is to GO LEFT towards the exit at the next junction, motorway service area or emergency area.
Although having a problem on a motorway can be very upsetting, do try to stay calm.

If you're not already in the left lane, put indicators on and when it's safe to do so move into the left lane.

Enter the next emergency area or hard shoulder (where there is one) leaving space so that you can get out of your vehicle from the side furthest from the traffic.

Put your hazard lights on, even if it's during the day and light. If it's dark, use your vehicle's side lights and in poor visibility use the fog lights.

Exit the vehicle, ideally from the side away from the traffic. Try to take with you useful items such as your mobile phone, any hi-vis clothing, drink and any medication you need. If there is one, get behind the safety barrier and keep away from moving traffic.

Call

National Highways on 0300 123 5000

, then call your breakdown provider for help. Our Club members who use our

MAYDAY UK

Breakdown Cover can be reassured that roadside assistance is available 24 hours a day, 365 days a year.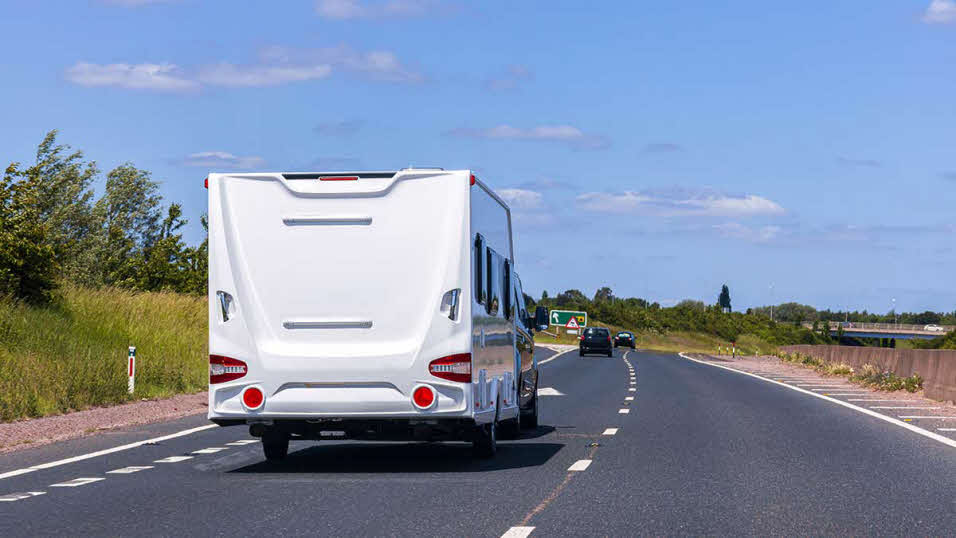 On occasion, we know that it is not possible to exit your vehicle/outfit and to get behind the safety barrier, for example if you have stopped in a traffic lane with traffic to either side of you.
Once again, do try and stay calm.

National Highways highly recommend that you stay in your vehicle with your seat belts on.

Put your hazard warning lights on.

Call 999 immediately

If you have an SOS button in your vehicle then press it.
Prevention is always the key, therefore:
DO give your vehicle/outfit a thorough check-over before you leave home.

DON'T ignore any warning lights and make sure that any issues are fixed before you set off.

Do ensure that you have the right level of breakdown cover and the right phone numbers to help you if you do have either an accident or a breakdown.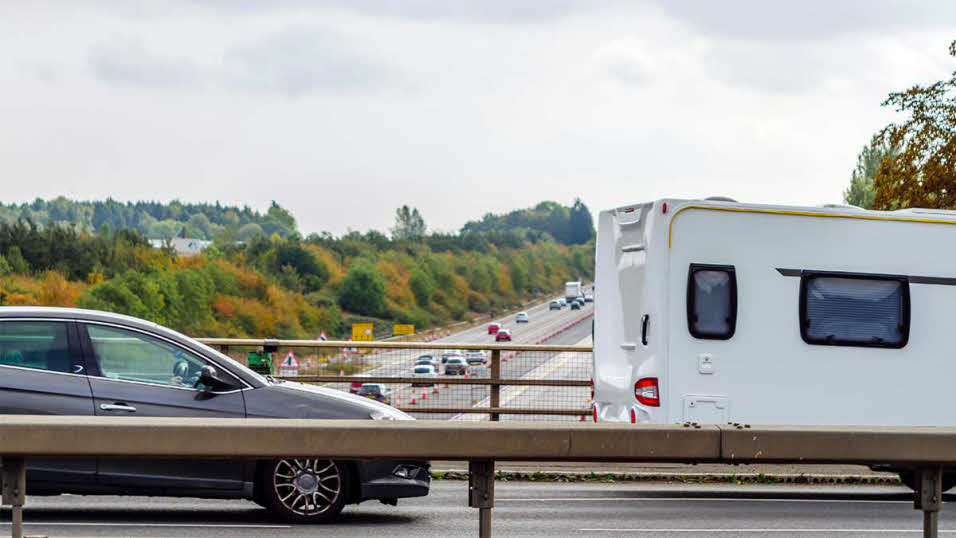 Make sure you have the right level of breakdown cover for your vehicle - and that you have the emergency phone number to hand. If you have the Club's MAYDAY UK Breakdown Cover, you are always covered for breakdowns and accidents on any UK road, all day, every day - and priority is given to people who have broken down in vulnerable situations such as motorways. Make sure you have the MAYDAY breakdown number saved in your phone - 0800 051 5318.

It is worth noting that, in the case of motorway breakdowns and accidents, breakdown providers can only provide assistance once they have been cleared to do so by either the police or the National Highways Agency. For example, if either of these groups decide that removing your vehicle from the motorway cannot wait for a breakdown provider to attend, they may use their own resources to remove your vehicle.

It is always good to have a checklist to make sure that should 'the worst happen' then you have the right protection in place to help you get back on the road again.
Useful links:
You may also be interested in