Caravan claims overview
The Clubs' own Caravan Cover provides peace of mind for thousands of our members, and in 2022, it paid over 95% of all submitted caravan claims.
As we all know your financial protection is only as good as the claims payment record. Here at the Club we are proud of the high level of claims that are paid out every year for Caravan Cover.
Of all the claims that we paid out on our Caravan Cover in 2022, over 70% were for thefts and accidental damage, with accidental damage claims being the majority but theft claims costing more.
Depending on the severity of the claim, we do on occasion use a Loss Adjuster to investigate it and determine the extent of damage and its cause. This is to make sure each member's claim is treated independently and fairly.
One of the key loss adjusters that we use has a dedicated team with a combined industry experience and knowledge of over 50 years. They have told us that they saw many accidental impact damage claims in 2022 caused by 'failed' manoeuvres, often with quite devastating results for the caravan.
Here are some examples of Accidental Damage:
1) The height of this caravan was not properly assessed and it struck a height restriction barrier causing damage to the outfit.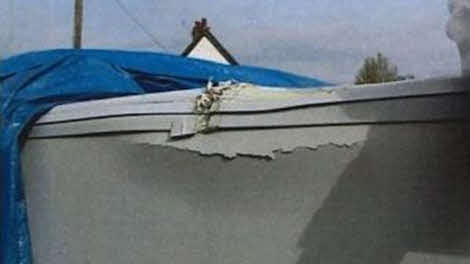 2) During a manoeuvre to avoid another vehicle this caravan struck roadside foliage, which caused external and internal damage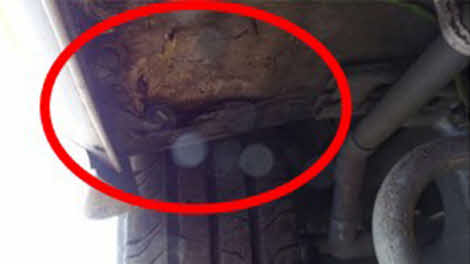 3) When coming off a motorway this caravan struck a barrier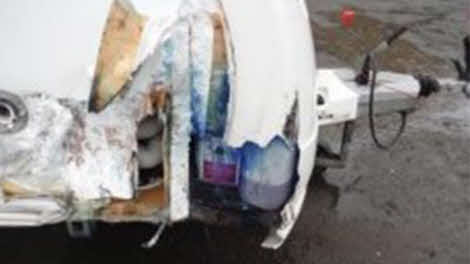 We know that you would much rather be out and about with your caravan, so rest assured, if you have the Club's own Caravan Cover, accidental impact damage to your caravan is something that we look to cover and we will work hard to get your outfit repaired and ready to get back on the road as soon as possible.
However, as the old saying goes, 'prevention is better than cure' and so the best way to avoid many of these types of damage accidents from happening is through driving practice and ensuring you have adequate time to allow safe manoeuvring so you're not rushing.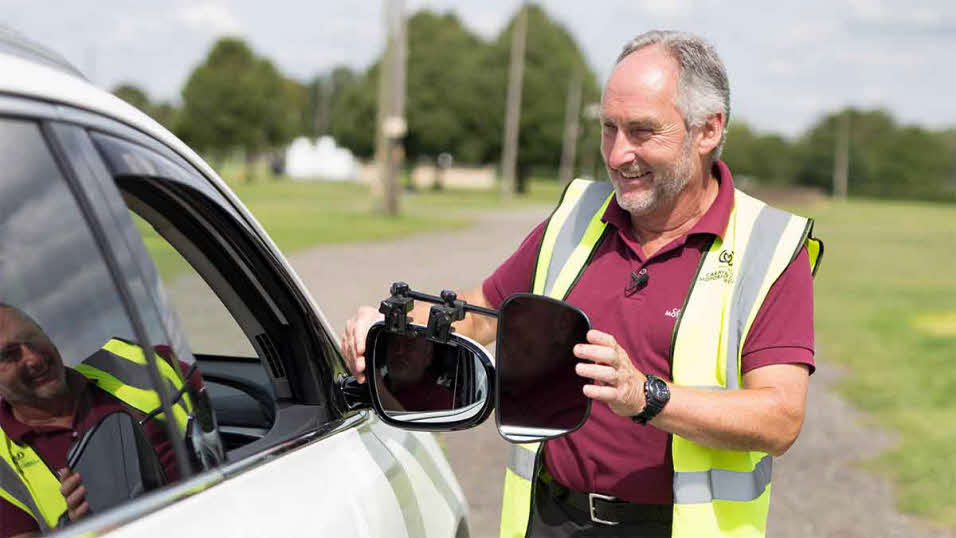 Regardless of your experience, additional training may also be very worthwhile, which is why we have a training course to suit every level. Even if you've been a caravanner for years, everyone can benefit from a refresher course which is where our Caravan Manoeuvring course is ideal. Or our Practical Caravanning course is perfect for those new to caravanning.
Once completed, you can get a discount on your Caravan Cover cost as well as on your Car Insurance with the Club (discounts can be applied when you take out our Caravan Cover or Car Insurance or at your next renewal).
We wish you many happy caravanning adventures over the coming year - take care and drive safely.
First published in March 2023.
You may also be interested in