Caravan claims online advice
The Club's Guide to the Caravan Claim Online Form
We want to help our members who use our online services as much as possible, so we've put together a handy guide to help you when making a caravan claim online.
We have listened to a number of our Caravan Cover members who have asked us to provide an online claims process. This system will develop with your feedback but to help you navigate this new process, we've put together a step-by-step guide to help you when making a claim online.
If you wish not to use this online claims system then please continue to contact us on the existing Caravan Cover Claims numbers in your Cover documentation.
Step 1:
To open the online claim form, simply hover over the Caravan Cover tab in the website navigation. A drop-down menu will appear, click on the link titled Documents and claim guidance.




Step 2:
You'll be asked if the claim is for a stolen caravan or for any other claim.
Click the link below the appropriate claim that you wish to make.

Step 3:
It will then ask you for the supporting documents that will be needed so that you can proceed with your claim.

There is a helpful table which will guide you to which documentation is required for the type of claim you are making.
Step 4:
Fill in your personal details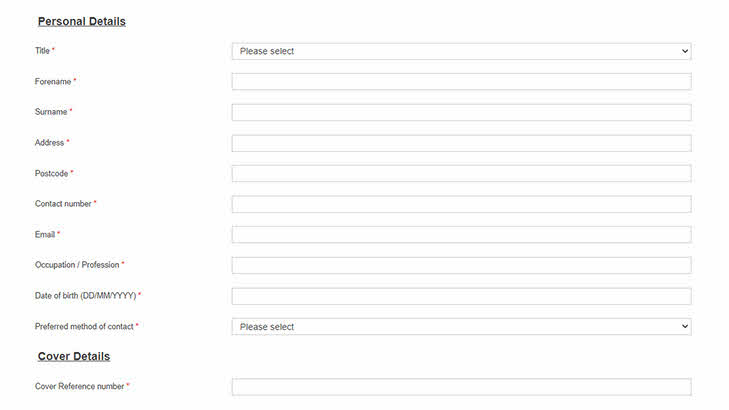 Step 5:
Using the drop down menu, select what type of claim you are making.

Step 6:
Complete three further questions about your financial details, other cover and the declaration of accuracy.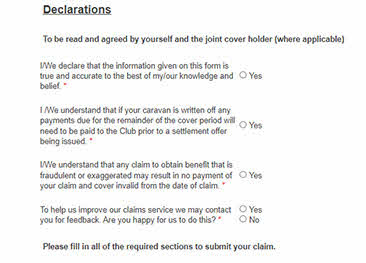 Once these have all been completed, click the Submit Claim Form button to start your claim process.
Step 7:
You will receive an email from an email address of: noreply@eu1-1.nanroep.com which will confirm the receipt of your claim.
Step 8:
Forward the email that you have received from noreply@eu1-1.nanroep.com along with your supporting documents scanned in and attached to the email, and send it to: caravanclaims@devittinsurance.com
Step 9:
The Claims Team will contact you about your claim within five working days.
If you require any further guidance with your claim, you can contact the Claims Team on 0345 300 4641.
First published in March 2023.
You may also be interested in