Motorhome claims overview
Motorhome claims overview
Last year, our Motorhome and Campervan Insurance policies paid out the vast majority of all submitted claims.
We all know that your insurance is only as good as the claims payment record. Here at the Club, we are proud of the high level of claims that are paid out every year for our Motorhome and Campervan Insurance products.
Although theft claims cost more to resolve, the highest volume of claims paid in 2022 were for accidental damage. So what do we do with accidental damage claims - and how can you avoid them? Depending on how serious the claim, a loss adjuster may be asked to investigate it to establish the extent of damage and likely cause, if unknown. A loss adjuster's assessment is independent and they don't represent the insurer or the owner of the vehicle.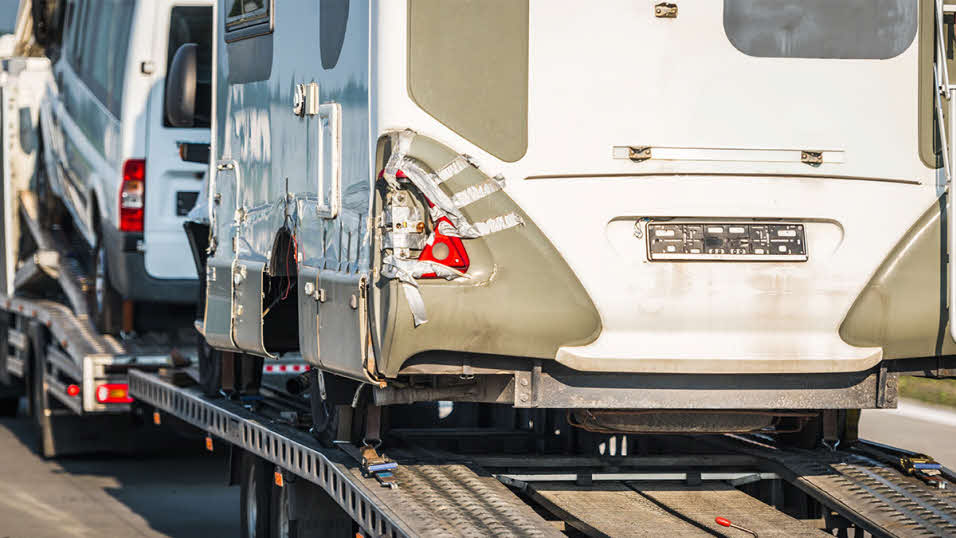 Loss adjusters usually have a dedicated team with a large combined industry experience and knowledge. They have told us that they have seen many accidental impact damage claims in 2022 caused by 'failed' manoeuvres, often with quite devastating results for the motorhome or campervan.
Accidental Damage claims are all too often caused by:
The height of the motorhome or campervan not being properly calculated and then hitting a height restriction barrier
Manoeuvring too quickly to avoid another vehicle and hitting roadside shrubbery, causing external and internal damage
Hitting a barrier when coming off a motorway
Rest assured, if you have the Club's Motorhome or Campervan Insurance , accidental impact damage to your outfit is something that is covered under our policy and we/ the insurer will work hard to get your outfit repaired and ready to get back on the road. We know that you would much rather be out and about with your motorhome or campervan. Obviously the best thing is to prevent these accidents happening in the first place, so take your time manoeuvring out of tight spots, don't let other drivers hurry you unnecessarily and drive more cautiously on unfamiliar terrain.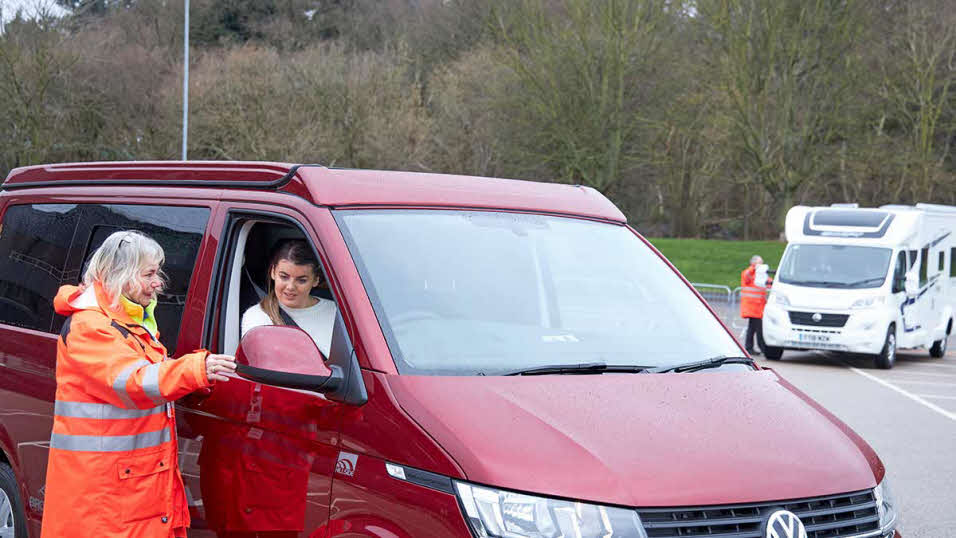 Don't forget, we have a training course for every level of experience as we believe that everyone can benefit from a refresher, even if you have been driving a motorhome or campervan for many years. Our Motorhome or Campervan Manoeuvring course is ideal for both first-time motorhome or campervan owners and for more experienced motorhomers and campervanners. Plus, once you've completed the course, you can get a discount on your Motorhome or Campervan Insurance, as well as on your Car Insurance, with the Club (discounts can be applied when you take out cover or at your next renewal).
We want everyone to have many happy and safe touring adventures throughout 2023 and beyond.
First published in March 2023.
You may also be interested in