Has your UK breakdown cover got your caravan covered?
Has your UK breakdown cover got your caravan covered?
David Smith, Insurance Product Manager at the Caravan and Motorhome Club explains why not all breakdown cover is the same.
Whether you've just bought your first outfit, or you're looking forward to another summer on the road, the one thing you don't want is to be stuck at the side of the road, staring hopelessly at a broken down car or caravan.
We are very proud to have partnered with Green Flag for over 40 years to offer our members MAYDAY UK Breakdown Cover.
However, despite our fixed pricing, three levels of cover and with the product designed specifically with caravans, motorhomes and campervans in mind, many of our members have not yet switched from their current provider.
Some are brand-loyal: "I've always used who I know." Some simply don't see the need to switch: "I've never needed to use it, so what's the point?" And many are happy that their breakdown cover comes neatly wrapped up with their bank account, insurance policy or even included with their new vehicle.
And anyway, who wants to be focussing on looking at policies and prices, when you could be planning your next trip, checking out a new accessory or even thinking about a sparkly new caravan? But are you sure you're covered for the eventualities and possible difficulties that come with towing a caravan?
Because not all breakdown cover is the same.
And we don't want you to find out the hard way, when you're on your way to a site or stuck on the hard shoulder on a wet night with trucks driving by inches from your pride and joy.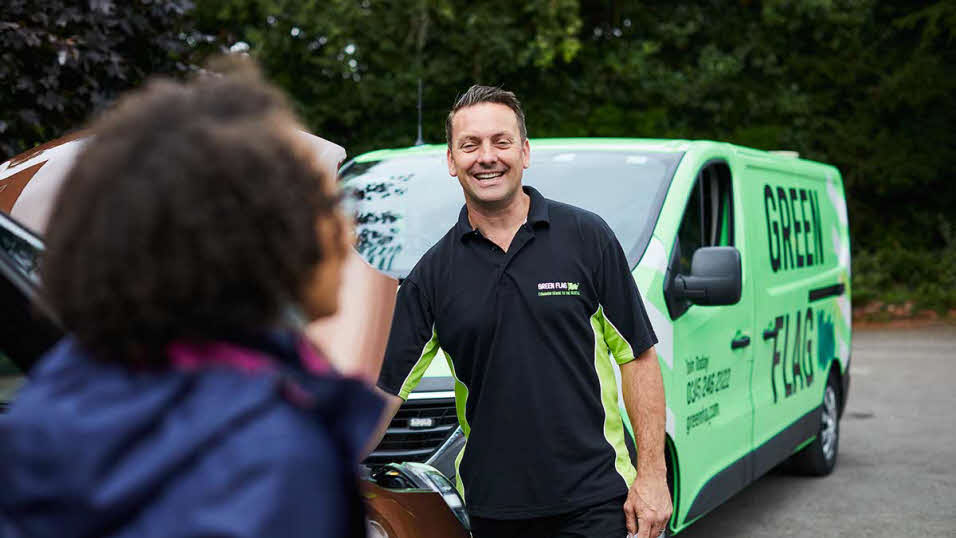 So, here are a few things to think about, to check if you are properly covered if you breakdown:
Got a slightly outsized caravan, or a vintage vehicle?


Even if you're satisfied that your breakdown policy covers your caravan, ask yourself if there are any limits on the vehicles they cover. Some have length and/or width limits. Some have weight limits. Many have age limits. With our MAYDAY UK product there are

no limits on vehicle size, weight, or even age.

You might want to check if your breakdown product offers the same.


Having a run of bad luck?


Unfortunately, breakdowns happen. And if your vehicle is not in its first flush of youth, they can happen more often. Has your policy got a limit on the number of callouts you can make? Will your price go up at renewal if you need to use the service? If you have

MAYDAY UK cover, you're covered any time, day or night, 365 days a year,

as many times as needed (as long as it's not for the same problem that you've not fixed from a previous callout). And as MAYDAY

doesn't increase prices based on previous callouts,

you'll pay the same price as everyone else, with the same cover, at renewal.


Experienced in the UK weather?


One of the 'joys' of the British climate is the possibility of mud, flood and even snow, almost any time of year! So should you find yourself in a situation that requires any form of specialist equipment

- unlike many other breakdown products,

you won't be charged any extra for specialist lifting equipment

with MAYDAY UK.


Desperate to have that holiday?


The nightmare scenario - you're halfway across the country on the way to a well-earned trip to your favourite site and your vehicle breaks down. Of course, we'll come out - but what happens to your holiday? That's where MAYDAY's '

Dual Recovery'

cover comes in. If your vehicle can't be fixed locally the same day, MAYDAY gives you the choice: take you and your vehicle back home or take you on to your holiday destination. Then, while you enjoy your trip, we'll try and get things fixed. And if that's not possible in the time available, we'll come out again at the end of your holiday and get everyone back home. Does your current product deliver all this?


A precious caravan in tow?
Of course other products may include cover to rescue you and your caravan. But what if your breakdown cover came included with your new car or your bank account? Have you checked what's covered and are you certain your policy covers both the car

and the caravan

? We know from our research that not all breakdown policies do.
There are many other features we've built into MAYDAY UK Breakdown Cover, because we've developed the product using feedback from our members. If your caravan or trailer needs to be taken to a different recovery destination to you and your towing vehicle, our Double Drop Off feature has got that covered within 75 miles of your home.
If you manage to put the wrong fuel in your vehicle, we can drain the tank and give you enough fuel to get you going again. And if you're taken ill, we can even provide a driver to get you and your loved ones back home.
All these benefits - and many more - are included as standard across all three MAYDAY UK cover levels, starting at just £80 a year.
To find out more, go to www.camc.com/MAYDAY or call us on 01342 488 717 (Mon to Fri 8am to 9pm, Sat 9am to 5pm, Sun 10am to 5pm).
Published in July 2023.
You may also be interested in