Practical tips for off-grid touring
Unplugged
Sammy Faircloth shows you how to enjoy a stress-free off-grid weekend
There is no such thing as a 'typical' caravanner or motorhomer. While some prefer the luxury of a reliable electricity supply to power TVs, mobile phones and hairdryers, others view trips as an opportunity to live more simply. I'm actually a fan of both types of touring. I like my home comforts and the luxury of a heated washroom on a Club site – but I have also stayed at some fantastic Certificated Locations (CLs) offering more of an 'off-grid' experience without hook-up or bathroom facilities.
On a recent trip to a festival, it was interesting to see how many people opted for hired motorhomes and campervans, but weren't up to speed on how to use them off-grid. Here I share my festival experiences and highlight some of the great bits of kit out there to help make going 'back to basics' a more pleasant experience.
LEISURE BATTERIES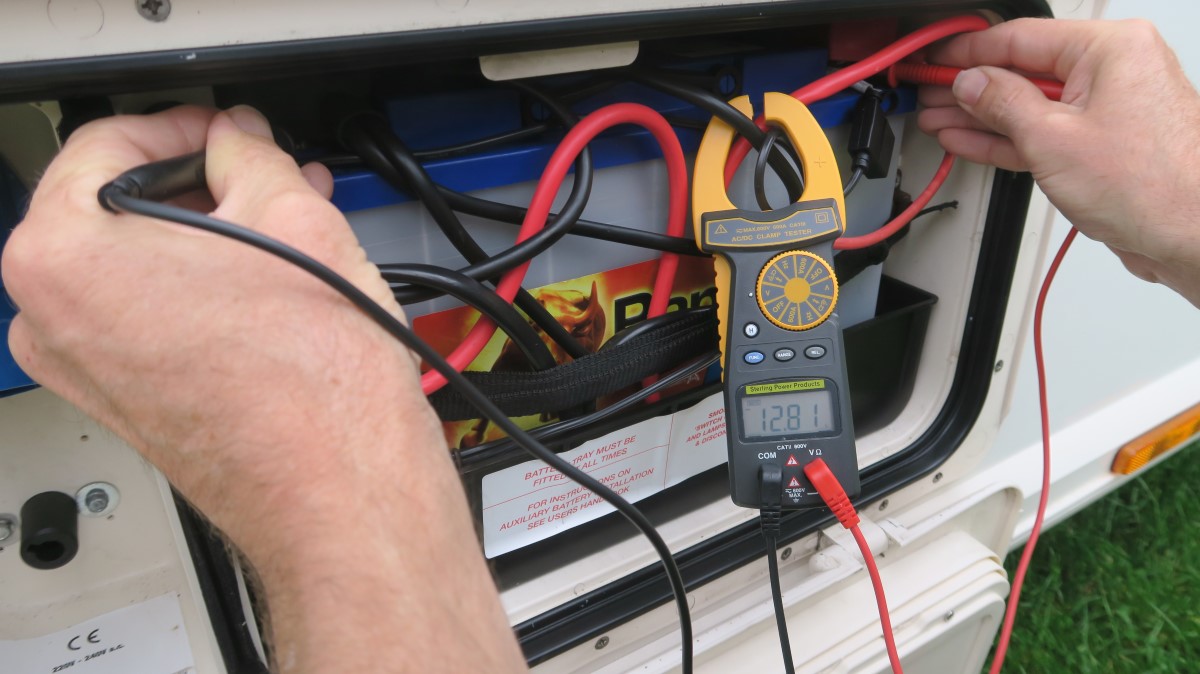 The key to a successful hook-up free adventure is ensuring your leisure battery is in good condition and fully charged – use a voltmeter to check. To improve accuracy, turn off all 12V appliances before taking a reading and use the table below to determine the charge state.
Voltmeter reading Charge state (approx)
12.7–12.8V 100%
12.5V 75%
12.4V 50%
12.2V 25%
12V or under Discharged
To boost power and maintain a reasonable charge, consider connecting a solar panel and charge controller to the leisure battery. Many modern caravans come with a solar panel fitted as standard, but if yours is freestanding, position it on the roof. Be aware that performance between charges deteriorates as the battery ages. And if the weather is cold, the battery will have to work harder.
When an 'inverter' is connected to a 12V battery it will convert its 12V DC input into a 230V AC output. This can be useful, and even a low-rated, 100W inverter will enable you to run a laptop from a 12V battery. However, the more you run through an inverter, the sooner your leisure battery will fully discharge. Some people take a back-up leisure battery on trips, but batteries are heavy and eat into your payload allowance, so plan carefully. They're not cheap, but newer, lithium-ion batteries are the optimum option for off-grid touring.
COOKING
Most caravans and motorhomes have gas stoves, so pack a kettle that can be used on the gas hob. Alternatively, cooking on a barbecue is a real winner for our family!
Fridges generally have 'three-way' operation, meaning they can run on mains electricity, the battery or gas. For off-grid camping the gas setting should be used, but remember that the control panel and igniters still need a 12V supply.
HEATING AND HOT WATER
Like the fridge, the heating and hot water in most leisure vehicles can be run on gas. Gas consumption inevitably increases in winter, so buy a back-up cylinder before you set off, or research the location of the nearest gas supplier to your campsite(s). You might like to consider refillable gas cylinders as a way of keeping your costs down – especially if you plan on doing a lot of off-grid touring.
WATER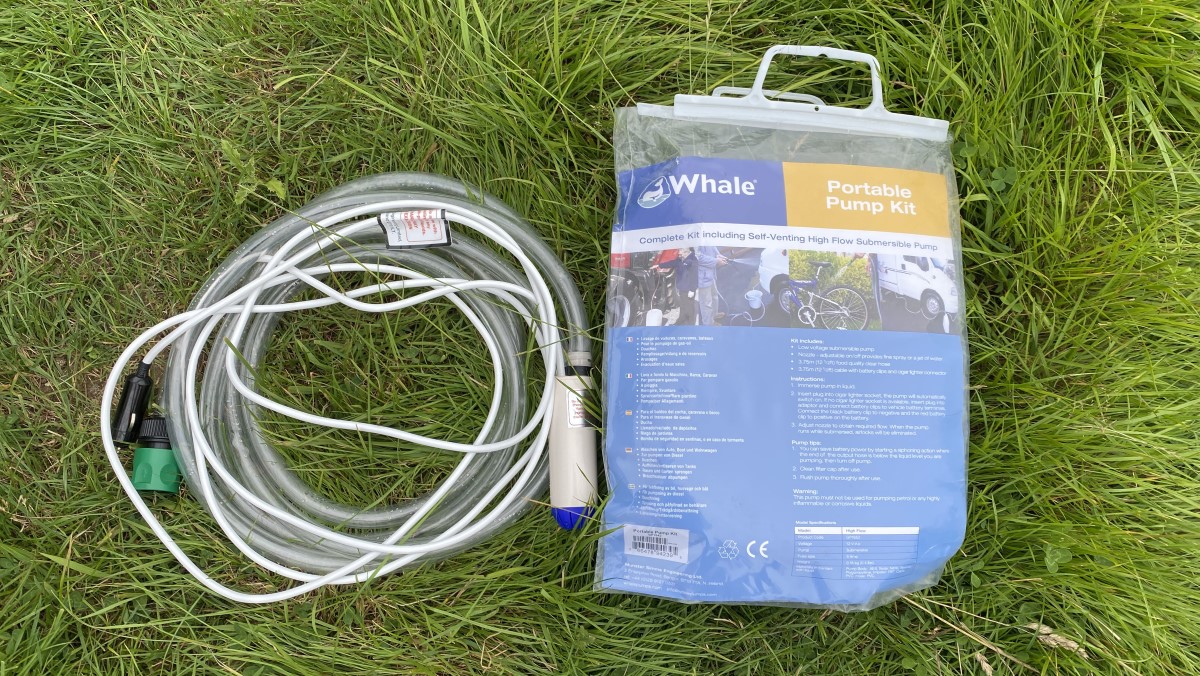 Most places you stay will provide access to drinking water. Caravan owners can simply fill their water containers and connect them to their units. Motorhomes may have an onboard water tank, which can be filled up before leaving home. However, a 100l tank doesn't go far with a family of four all clamouring to use the shower – and if you are at a festival or rally, things can become a little challenging. While festival campsites will supply drinking water, you are unlikely to be able to drive up to the tap, connect a hose and replenish your tank. One way around this is to use the siphon method to transfer water from a water container into the tank via a hose. However, the container needs to be higher than the water inlet to create the gravity this process requires, which can be difficult when it's full.
Luckily, we had a Whale Portable Pump Kit with us. Drop the pump into the portable water container, feed the hose into the motorhome water inlet, and – voila! – your tank will fill up.
FACILITIES
The advantage of taking a caravan or motorhome to a festival is that you will most likely have your own, fully equipped washroom. This made a huge difference to us as the shower block was miles away and shared with thousands of other people. Campervans tend not to have washrooms, but solar showers are a decent solution.
FINAL THOUGHTS
Luxury camping at festivals is becoming ever more popular. Plan ahead and you will have the luxury of your own cooking, heating and washing facilities! Finally, watch your payload – it's tempting to arrive at a festival with full gas and water tanks, but, in conjunction with other belongings, there is a danger of exceeding your weight allowance.
Thank you to Bailey of Bristol for the loan of the Bailey Adamo 69-4.